Nextar Review: Is It the Right POS for Your Store?
This article is part of a larger series on POS Systems.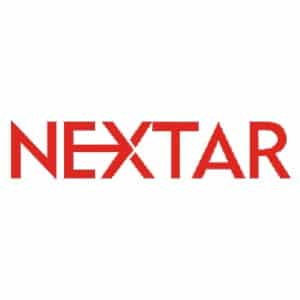 Nextar is a locally-installed POS system that offers substantial inventory, delivery, and customer management and loyalty features. It runs on tablet devices and most Windows PCs because of its light system requirements but is not available on smartphones and Linux and Mac computers. It offers a free plan and paid option at $19 per month, and it is best for small grocery stores and auto-repair shops.
What We Recommend Nextar For
Nextar is one of our top-recommended grocery POS systems, earning a 3.34 out of 5 based on our evaluation criteria. It received top marks for pricing; it offers a free plan and a very affordable paid subscription. Its features—especially the inventory, delivery, and CRM and loyalty—are surprisingly robust, even on a free program.
It is a locally installed system, so it works offline. However, it lacks native online selling features and easy configuration for a self-checkout lane without cloud-based data storage. A missing hybrid setup, along with the lack of integrated payment processing, prevented Nextar from ranking better in our evaluation.
We recommend Nextar particularly for:
Small businesses selling perishable goods: Grocery stores, in particular, that sell perishable items would benefit from Nextar's inventory system, which lets users assign expiration dates to products and set minimum and maximum inventory stock alerts. By doing this, you can easily see which products are about to expire and are high or low in stock, so you can either remove them from your system or put them up for sale.
Auto repair shops: Nextar also has solutions designed specifically for auto repair shops, including part and labor estimating, repair history, VIN tracking, and shop credits. There is also a multi-workstation setup ideal for setting up non-checkout POS terminals at service stations.
When Nextar Would Not Be a Good Fit
Nextar Overview
PROS

CONS

Free plan
Multiple registers are only for paid users
Built-in barcode scanning and precision scale capabilities
Does not support online sales
Supports delivery and sales order management
Multiple payment options require a premium plan
Local installation means it's fully functional while offline
Works only on Windows PCs
Expiration date control for perishable items
Lacks in-house and integrated payment processing options
Nextar Pricing
Nextar offers a free plan and premium subscription at $19 a month (or $190 a year). The main differences between the tiers are premium features such as multiple cash registers, advanced inventory functions, and CRM and user-level permissions.
Under the free plan, you get bar code scanning, currency adjustments, inventory features (such as adding products and expiration date control), and supplier catalogs. You also have access to email and live chat support.
If you upgrade to a paid subscription, you can add multiple cash registers, set up store credits, use its CRM function, manage and track inventory counts, set and manage user permissions, and generate reports (sales, transactions, payables, and statistics).
Nextar offers a 14-day free trial for its premium plan. You can choose not to activate the paid plan after the trial, and you will not lose your data—it all converts to the free plan.
Nextar Payments and Hardware
Nextar POS is light and runs on most Windows computers. It does have minimum system requirements to ensure it runs properly:
1 gigahertz (GHz ) or higher 32-bit (x86) or 64-bit (x64)
1GB RAM (32-bit) or 2GB RAM (64-bit)
2GB of available disk space (more depending on the size of your database)
Windows 7 or higher
Nextar cannot be used on smartphones, Linux, Mac, or other platforms other than Windows. It also does not support cloud hosting. As of the time of publication, Nextar is working on cloud and mobile solutions for its users.
Payment processing fees depend on your chosen payment provider. Nextar doesn't have an in-house payment processor or integration.
Nextar Features
It is easy to install Nextar. Go to the provider's website, enter your email address, and the download will automatically start when you click on "Download Now." Open the app on your computer and start the installation by following the wizard prompts. When that is done, two icons—NexServ and NexAdmin—will appear on your desktop.
NexServ: Nextar Server must always be open. To check if it is, you will see its icon appear next to the Windows clock in the lower right corner of the screen.
NexAdmin: This is your store manager where you make sales, set up and open the register, enter customers' products, and more.
Now you can start using the software. Remember to have NexAdmin and NexServ running for Nextar to work normally.
POS: Checkout and Register
Register management by shift/user; user-level permissions
Barcode labels, barcode scanning
Integration with cash drawer and scales (sale by weight)
Customers' store credit management
Free and premium invoice templates—printable in any size
Start the order anywhere, check out at the cashier counter
Print from multiple orders
Complete control over the open orders
Orders to go, with the shipping address
Reserved stock for the items saved in open orders
Nextar is a locally installed program, so it can work offline. It also supports multiple cash registers if you are on a paid plan. With this, you can set up several points of sale from strategic spots in your store to generate orders. Orders rung from different cash registers will automatically reflect in the cashier's computer, ready for checkout. What's great about Nextar's sales order process is that once an item is added to an order, it automatically gets reserved, so you won't risk selling the same item twice.
User-level permissions will allow you to restrict access to financial statements or managerial level permissions (discounts, cancellations, and more). Registers are identified by shift or user, making it easy to check for daily balance at the end of the day.
Store credit is managed by choosing "On Credit" when taking payments. Any unpaid amount adds to the customer's account balance. You can set maximum credit amounts for your customers and check their balance straight from the POS screen.
---
Inventory Management
Nextar's inventory management features are surprisingly strong, even on its free plan. You are given a complete list of tools to help you manage your stock better—low stock level settings, expiration date control, the total cost of items available in stock, and much more.
Quick Add product
Low stock alerts
Stock level control
Inventory cost calculator
Barcode system
Register reports by email
Expiration date control
Cost of Goods Sold (COGS)
History of stock movements
Nextar automatically takes note of all the ins and outs after each transaction, so you can review the complete history of stock movements for any saved product. You can export these reports in an Excel file to check your stock. You can also set up stock level controls—minimum and maximum inventory levels—so you will be alerted when to place new orders with suppliers and understand product turnover.
Its COGS reporting feature allows you to set up the product costs to get profit reports and calculate inventory value. The cost price is automatically updated when registering a purchase, and you can also edit it manually straight from the product's form.
If you sell perishable items, you can add expiration dates to your inventory and generate a report showing which products are about to expire. What's more, under the Location field in your product item window, you can add a code that will indicate where to find the product in the stockroom.
---
Delivery Management
Nextar has a built-in delivery orders system that is straightforward and intuitive. Just ring the order, set delivery directions, view the map route, assign a delivery person, and add a delivery fee. Its Google Maps integration allows delivery riders to check the best way and see directions right on the POS screen. Every dispatched order is saved in the assigned delivery person's profile.
Quick view of pending orders to go
Registration of delivery staff
Orders listed by delivery person
Total received in delivery fees, by day or by month
Google Maps integration
---
CRM and Loyalty Program
To help you with your CRM objectives, Nextar offers a contact management system that lets you build a client info database.. You can easily register your customers into the system—its registration form goes beyond the basics as it can get extra information such as parents' information (for underage customers), preferred delivery person, and customer credit.
Registration form with ID photo
Account balance statement
List of purchases
Loyalty program: Birthdays List
Loyalty program: Reward Points and Products
You can generate a list of clients who haven't been purchasing within a set period so that you can reach out to them for special offers (each client has a complete transaction history in their profile). If you want to offer a loyalty program, you can easily generate a birthday list (and send promotional emails for birthday-related offers or discounts) each month and have a reward points system (either by purchase or giveaways).
---
Nextar Ease of Use
Onboarding tutorials with videos
Help center
FAQ Section
Email (24-hour resolution)
Live chat Monday to Friday, 9 a.m. to 6 p.m. Brazil time; Saturdays for emergency support, 9 a.m. to 6 p.m. Brazil time
WhatsApp (chat support)
While Nextar does not have phone support, customer feedback about its email support service is positive. It also has a comprehensive list of guides and videos to help users navigate the installation process.
Top Nextar Alternatives
| | | | |
| --- | --- | --- | --- |
| | | | |
| Best for: Security-minded retailers in grocery or convenience stores wanting a lower-cost system | Best for: Businesses needing a mobile and in-store POS | Best for: Small retailers, restaurants, and service providers requiring an all-in-one system | Best for: Convenience stores without gas sales |
| Monthly fee from: $79 | Base monthly fee: $0 | Monthly fee from: $9.95 | Monthly fee from: $49 per terminal |
| Hardware from: Quote | Hardware from: $49 | Hardware from: $99 | Hardware from: $120 |
| | | | |
If you're unsure Nextar is right for you, check out our evaluation of other popular retail POS systems.
What Users Think About Nextar
At the time of publication, Nextar has not earned reviews on popular user review sites. However, other critics have reviewed its POS application. SoftwareSuggest gave it 4.8 out of 5 based on aggregated reviews. Most of the users liked its affordable pricing, program stability, and warehouse management feature.
Meanwhile, SourceForge gave it 4 out of 5. One user's positive feedback was about the program's ease of use and its helpful customer support team. However, they also commented on the lack of an online version of the software. CompareCamp gave it 8.2 out 10 based on its own criteria, and it cited Nextar's comprehensive POS tools, inventory and sales commission management, and customer and supplier catalogs as its strengths.
Bottom Line
Nextar's robust and advanced inventory, delivery, and CRM and loyalty features make up for its lack of a hybrid installation—not to mention that all those features are available with a free plan. And, if you choose to upgrade to its affordable paid tier, then you get even more features, such as multiple points of sale and cash registers and extended support hours.
Sign up for Nextar's 14-day free trial of its premium subscription. You won't lose your data once the trial ends, and your subscription will automatically revert to the free plan.