NonProfit+ Review: Features and Pricing 2022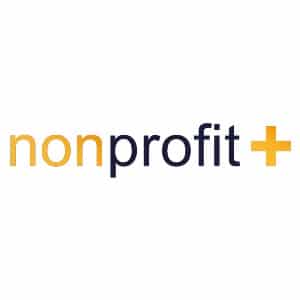 NonProfit+, by Acumatica, is a cloud-based fund accounting and grant management program that helps nonprofit organizations manage their funds, grants, budgets, finances, and more. Its features include restricted funds management, donor management, volunteer management, and an automated audit trail to verify and track all incoming and outgoing cash flow. For pricing information, you'll need to contact Acumatica.
What We Recommend NonProfit+ For
NonProfit+ is great for medium-sized and large nonprofits that need strong features for restricted funds and donation management. It's the most scalable on the market, so it's a terrific choice for nonprofits that are growing quickly.
NonProfit+ Is Especially Good For
Nonprofits that receive restricted funds: You can benefit from NonProfit+ if you're receiving restricted funds designated by donors for specific purposes. It has restricted fund management features that let you define and restrict the uses of particular funds. If you want to consider other programs, read our guide to the best nonprofit accounting software.
Nonprofits operating globally: You can manage multiple currencies with NonProfit+ while tracking gains and losses on currency translations automatically.
Nonprofits with multiple entities: If your organization runs multiple entities or is operating globally, you can use NonProfit+ to manage and track each entity and drill-down reports into the region, country, or local level―all under a single platform.
NonProfit+ Is Not a Good Fit For
Managers with no bookkeeping or accounting experience: NonProfit+ contains some complicated features and modules that can present a steep learning curve for nonbookkeepers. For managers of small nonprofits, a simpler program like QuickBooks Online is probably a better option. QuickBooks Online is flexible enough for nonprofit accounting. You can also hire a QuickBooks ProAdvisor to help you customize QuickBooks Online for your nonprofit.
Small nonprofits: The program is too expensive for small nonprofits. If your organization has a limited budget, you should consider more affordable accounting software like QuickBooks Premier Nonprofit. This version of QuickBooks Desktop is suitable for large nonprofits since it's tailor-made for nonprofit accounting, includes a nonprofit chart of accounts, and integrates with fundraising apps.
Nonprofits that need payroll processing: Aplos has a payroll processing feature and direct integration with Gusto. Within Aplos, you can create a payroll clearing register to match actual bank transactions with payroll transactions in the books.
Are you looking for something different? For general accounting software that can be customized for nonprofits, check out our guide to the best small business accounting software.
NonProfit+ Pros and Cons
PROS

CONS

Robust accounting system with an extensive list of features
Expensive for small nonprofits
Supports an unlimited number of users
Complicated to use
Strong restricted funds management feature
No tools for managing payroll
Includes a free mobile app
No upfront pricing
NonProfit+ Pricing
Prices for NonProfit+ aren't shared on Acumatica's website, but a third-party site, Capterra, reports a starting price of $675 per month. Pricing may vary depending on the suites and features included in the subscription. If you're interested, you can visit the provider's website to get a detailed quote based on your organization's needs.
NonProfit+ Features
NonProfit+ is a robust accounting and enterprise resource planning (ERP) solution exclusively tailored to nonprofit organizations. It uses the Acumatica financial platform to help nonprofits accomplish essential tasks such as managing and reporting on funds, grants, and programs. Look at some of its core features below.
Accounting Suite
Fund accounting: NonProfit+ has a fund accounting module that allows you to track revenues with purpose restrictions against expenditures related to those purposes, helping you ensure that your funds are used according to predefined policies. You can also generate reports on funds to present to your trustees and boards. You can also keep track of major fund groups like current funds, loan funds, endowment funds, annuity and life income funds, plant funds, and agency funds.
Restricted fund management: Donor-imposed conditions can be permanent or temporary. As such, nonprofit organizations receiving conditional donations must properly account for these funds as permanently or temporarily restricted assets and properly recognize revenues as a result of achieving the conditions set by the donor.
NonProfit+ can help you account properly for conditional donations and ensure that these funds are spent according to the will of the donor. You can also separate restricted gifts from unrestricted donations for accountability and transparency:
Grant management: NonProfit+ enables you to manage, track, and report on grants, regardless of the grant life. It can help in ensuring proper data entry, budget management, and maintaining fund sources. The grant management module also lets you enter nonfinancial information, such as grant life, procurement life, sponsors, and much more. With this feature, you can keep track of both the financial and nonfinancial aspects of the grant in one software application:
Encumbrance accounting: This module can help if you need to track items that will become expenditures in the future. You can record pre-expenditures in the general ledger, allowing you to gain additional insight into your financial standing and budget into the future. The encumbrance accounting module connects directly to the purchases module to account for requisitions in a reserved ledger. Moreover, NonProfit+ also lets you set encumbrance preferences to ensure that all purchase orders are within the limits set by the board members:
Donor management: This feature helps you track and manage your donors as well as their gifts. It allows you to run and present reports to your donors, create donor receipts, and prepare acknowledgment letters.
Board management: Administrators and managers can provide boards members access to relevant, useful data concerning budgets, restricted funds, staffing, and more. It can also be used to send reports to board members periodically.
Volunteer management: This tool keeps a record of your volunteers and gives them limited access to the platform to track time and submit receipts.
Enhanced audit trail: NonProfit+ can create automated audit trails that can be used by your accountants or controllers. It helps in ensuring that a year is closed properly and efficiently, relieving you of the many headaches caused by legal compliance. Moreover, to properly ensure the integrity of transactions, the enhanced audit trail system of NonProfit+ doesn't allow the deletion of records, and error corrections are performed through correcting or reversing entries with appropriate documentation.
Financial Management Suite
General ledger: NonProfit+ includes a flexible general ledger account and subaccounts that you can configure depending on your needs. You can customize and drill down in your reports by setting up segments, segment lengths, and segment values. Since the general ledger is integrated with all the other modules, it gives you access to your most critical financial data.
Accounts receivable (A/R): The A/R management system automates payment collections by generating invoices, sending statements, applying payments verifying balances, and tracking commissions. It can also deliver customer reports that can be fully integrated with the other Acumatica modules.
Accounts payable (A/P): The A/P module manages liabilities and payments for goods and services. It allows users to enter prepayment requests, apply prepayments, assign deferred expense schedules, and approve payments. This module also includes value-added tax (VAT) withholding, 1099 reporting, and multicurrency support.
Cash management: This feature controls your day-to-day transactions. It gives an overview of your cash balances and fund transfers. It can also be used for bank account reconciliations.
Currency management: This is particularly useful for those conducting business outside the United States. It computes realized and unrealized gains and losses on currency translations automatically when supporting international subsidiaries, vendors, and customers.
Intercompany accounting: Managers of multiple nonprofit entities can track financials and reports across related companies within an organization. Intercompany accounting centralizes cash management, vendor payments, and customer invoicing while maintaining separate records of income and expenses.
Recurring revenue management: This feature is useful if your organization or business has regular or scheduled services to clients. It can be used to automate recurring billing, payments, and collections.
Fixed asset management: NonProfit+ tracks the valuations of assets, including book and tax depreciation. It can create financial reports that can be used to maximize tax benefits and meet compliance requirements. NonProfit+ also supports IRS Section 179 for reduced first-year depreciable basis and reversals of early asset disposal.
Time and expense management: This labor accounting feature tracks the performance of employees, partners, and contractors. It can also be used to pay them and ensure that the client is accurately billed for their services.
Procurement Management Suite
Inventory management: Track your available inventory, those in transit, reorder quantities, and inventory costs. It also allows the use of multiple inventory valuation methods, such as standard cost, moving average, first-in, first-out (FIFO), and specific identification. Aside from that, you can track inventories in multiple warehouses.
Requisitions: NonProfit+ automates requisition requests, authorizes employees to select from a catalog, and limits requests to specific items. It also speeds up the bidding process by emailing the request to multiple vendors.
Purchase orders (POs): This tool helps you generate POs automatically based on your stock level. You can also create approval rules for certain order types, vendor information, order amount, and other specific information.
Sales orders: The system creates an integrated workflow that automates order processing.
Dashboard and Reporting
NonProfit+ includes real-time dashboards and customizable reports available in a wide range of dimensions. You can drill down into your reports by department, product, or any particular unit of your business. You can have your consolidated reports displayed in a monthly, quarterly, or yearly view. The program generates different kinds of reports, including budget reports, restricted fund reports, donor reports, and encumbrance reports. Aside from specific reports, you can also generate nonprofit financial statements like the Statement of Financial Position (balance sheet), Statement of Activities, Statement of Cash Flows, and Statement of Functional Expenses.
Mobile App
When you purchase NonProfit+, you'll get a free mobile application that you can customize to your organization's needs. You can use the mobile app to track your finances, enter and approve time and expenses, and communicate with anyone in the organization.
Customer Service and Ease of Use
NonProfit+'s user interface isn't as sleek and modern as other similar programs, but it's fairly simple and functional, with well-arranged modules. If you're familiar with Microsoft programs, then you can find your way around easily. On the downside, it uses accounting terms and contains some advanced features and modules that can be overwhelming for new users. You'll need to devote some time to learn and be comfortable with NonProfit+. If you need help along the way, you can contact its support team through email, chat, phone support, and help desk. You can also check out its blogs for useful tips and information.
NonProfit+ Alternatives
| | | |
| --- | --- | --- |
| Best for: Nonprofit managers who want to do the bookkeeping themselves | Best for: Small nonprofits with a limited budget | Best for: Payroll processing in a nonprofit setup |
| Software from: $30 per month | Software from: $550 per year | Software from: $59 per month |
Bottom Line
If you're willing to pay the cost for a robust fund accounting and grant management program, you'll find NonProfit+ a great option. Its nonprofit accounting package includes plenty of helpful modules, such as donor management and board management for easy delegation and communication. The financial management suite comes with encumbrance accounting which helps with your budgeting process. On top of that, it has a strong restricted fund management feature that's superior to what's found in other similar software.