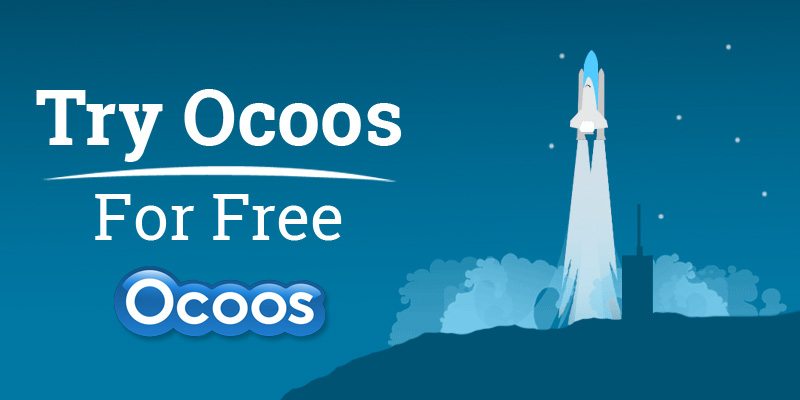 What is it?
Ocoos is a Website Builder.
Want to create a pro business website in less than 60 minutes? Click Here to get our FREE Website Builder guide and find out how.
How popular is it?
Ocoos is a small company with around 1000 customers.
What it allows you to do?
Create a basic website for your hotel, restaurant, real estate company or other service or consulting business.
What it does not allow you to do? 
Design a visually stunning site or touch the underlying code of the site.  Check out Squarespace.
Who does it work well for?
Consulting businesses, hotels, restaurants, construction companies, companies that do a lot of quotes and bookings.
Who does it not work well for?
Artists, graphic designers, people in artistic fields who need a more minimalist and visually compelling site, people who want lots of customization options. Check out Squarespace.
Free Edition?
No (30 day free trial).
Pricing Compared to Competitors?
Average (Cheap if you factor in services provided)
Type of Solution:
Cloud and Mobile
Similar products?
US Based?
Yes, Headquarters and Customer Service
Customer Reviews?
Good (view reviews)
Ocoos Pricing
DIY – $25/month = Do-it-yourself website builder and all of Ocoos' features (you have to manage and update site yourself)
Concierge – $35/month + $300-$400 one-time startup fee + – Website built, managed, and updated by Ocoos design professional.
Ocoos does not have any free plan option. Ocoos pricing is broken down into two paid plans, the Do-it-yourself and their Concierge. The main difference between the two plans, is that with the concierge plan Ocoos builds your website for you. The do-it-yourself plan requires you to design your website for yourself. In most cases, we recommend going with the concierge plan. It costs an extra $10 per month and $300-$400 upfront, but the added benefits of a professional website build and professional help can be huge.
Also, it is important to note that if you use the site to sell products or services there is a 4.99% transaction fee, which can be an income killer if you are doing large transactions. However, if you integrate your Ocoos site with Paypal, you can now choose instead to pay a flat fee of $10/month to use Paypal (plus Paypal's transaction fee), which is a much better deal.
All Ocoos plans give you everything you need to run a site for your restaurant, real estate brokerage or other service or consulting business including:
Basic website & Blog
Ability to take orders & accept payment online
Email capture, and newsletter services
Online contract signing
Built-in calendar, appointment booking, and quote scheduling
Site analytics/reporting
Click here and here to learn more about Ocoos' pricing and features.
Ease of use
If you want to use the DIY builder, it is simple and easy to edit font, color, logos, and content. However, any further customization is limited. So, it is very easy to use, unless you have a specific look in-mind for your site. Of course, if you are using the concierge service, it is even less complicated, because someone is building your website for you.
From a user perspective, Ocoos is a breeze to use. In fact, it is specifically set up with the end-user in mind. All of your business' pertinent information will show up on the main page and it is obvious where the user should go to check out other services.
After spending 15-20 minutes with the website builder, here is a Fit Small Business homepage I created.
Here's an example of a website created using Ocoos' concierge service.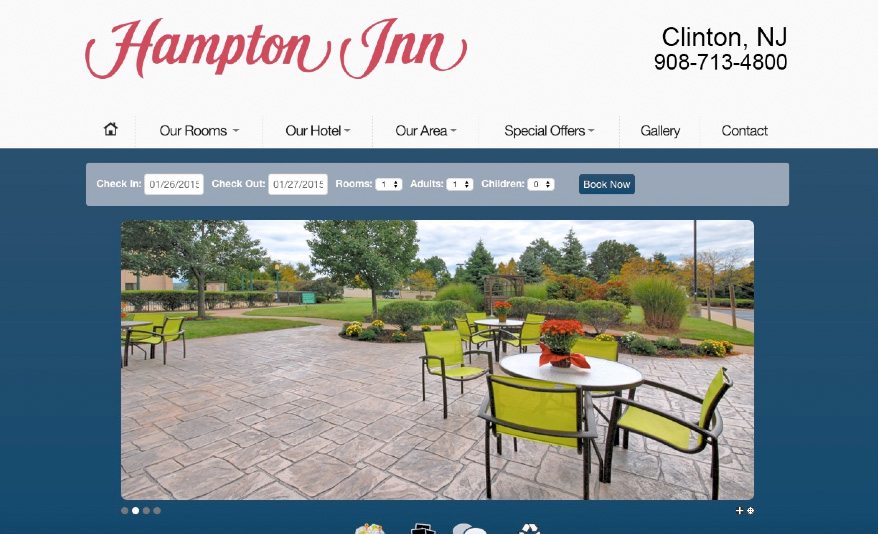 Primary features:
| Features Included | Features Not Included |
| --- | --- |
| Easy Website Builder | Real-Time shipping calculator |
| Turnkey website build and upkeep by an Ocoos professional (concierge) | Highly Customizable DIY builder |
| CRM features such as contact capture and customer conversation tracking/history | Lots of theme options |
| Newsletter creation | |
| Blog | |
| SEO friendly | |
| Flexible payment plans for customers | |
| Appointment booking, ticket sales, class and online scheduling | |
| Business-to-Business Marketing | |
| Analytics and Site reporting | |
| Ecommerce/online store | |
| Document signing and storage | |
| Phone, email, and live chat support | |
| Mobile Friendly Site | |
Primary Integrations:
Integrations

Non-Integrations

Direct Integration with Facebook and Twitter

HelpDesk software

Paypal

Authorize.net

Mailchimp

USEA
(United States Eventing Association)
Equestrian organization

Moolah

Quickbooks
Detailed Overview
What it really comes down to, is that Ocoos is the cheapest solution to have your business website built and managed by a professional, especially if you are in the service industry. For a $300-$400 startup fee and $35/month, you can have a fully-functioning and great looking business website with all kinds of features specifically designed with the service business in mind.
Ocoos is designed for restaurants, real estate brokers, consultants and other types of service businesses.  It gives you all the tools that these types of businesses need.  This includes the ability to accept online payments, setup recurring billing, and take upfront deposits  and partial payments.  It also allows your website's visitors to schedule appointments that are automatically synced to your business calendar, obtain quotes, and digitally sign contracts.
There are several downsides. For one, there is really only one main template/theme available if you use the DIY builder and the customization options are limited. This is why Ocoos is not a great option for people in more artistic/graphically design oriented fields. Also, there is a 4.99% transaction fee to use Ocoos' payment option, although you can use Paypal and pay a flat rate of $10/month instead, which is a much better deal.
All in all, Ocoos is a unique and practical option for businesses in the service industries. Also, Ocoos has extensive experience designing services/sites for the equine and hotel sectors, which could be of huge benefit if you are in those industries.
Features:
1) Number and Quality of Free Themes/Themes in General
Using the DIY website builder, Ocoos really has one main template, as illustrated above in the ease-of-use section.  However, if you use the concierge service, the customization options open up quite a bit. The quality is good, especially with the concierge service.
Here's another one of Ocoos' concierge built sites.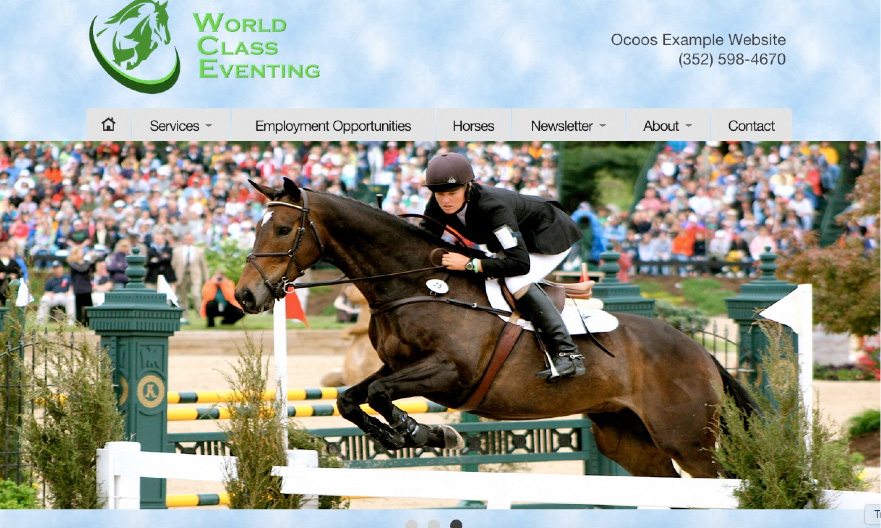 2) Customizability of themes/design (Drag and drop, html access)
Ocoos' customizability options are pretty limited. You can edit font, color, images, and videos, but not much else design-wise. You do not have any HTML/CSS access either.
3) Custom Domain Options/internal hosting
Ocoos has several custom domain options. You can connect a domain you already own. If you do not already own a domain, a custom domain purchase and set up is included free-of-charge as part of the concierge service.
4) SEO Friendly
Ocoos is SEO friendly, especially using the concierge service, where Ocoos manages your SEO tags and everything for you.
5) Ecommerce/online option
Ocoos has a robust ecommerce/online option, especially for service businesses. You can sell products and services.There are lots of great service features included, like appointment booking, quote scheduling, varying payment plans, and document signing.
6) Mobile Friendly
All Ocoos sites are mobile friendly and a link is sent to your phone so you can view the site and see what it is like, which is a great feature.
7) Reporting
Ocoos has in-depth reporting/site analytic features, including site traffic numbers, number of hits on various search terms, and other statistics as well.
8) Email Capture/Newsletter Subscription
If building up an email contact list and sending out a newsletter is important to you, Ocoos has you covered. They have an email capture form built directly into every site and allow you to send out newsletters to your list. You can also export CSV email lists to other email marketing services like Mailchimp.
9) Business Email
The DIY plan does not offer email services in-house. You will have to connect your site gmail or some other mail hosting service. However, as part of the concierge service, Ocoos will set up a business email for you.
10 ) Appointment Booking
This is where Ocoos really shines. They have directly integrated appointment booking and quote scheduling capabilities. Also, any appointments that are made are directly synced with your site's backend calendar, ensuring you will always know what is going on and where you should be.
11 ) Marketing Tools
Ocoos has built-in marketing tools, such as the ability to send out newsletters and connect directly to Facebook and Twitter. One of Ocoos' newest features, is a Business to Business marketing tool, which allows you to endorse other businesses and other businesses to endorse you. This increases your marketing reach and givesyour business increased exposure to audiences that are most likely to need your services/products.
12) Live chat
There is not live-chat option integrated with the DIY builder. However, using concierge, you can request that a live-chat option be added to your site.
13) Invoicing
You can send invoices and get paid using Ocoos.com's integrated payment service. Also, you can invoice customers through Paypal as well.
14) Blogging
Ocoos has a built-in blogging option which allows multiple users to post and update material. Also, you can have blog content immediately posted to social media, such as Facebook and Twitter. Ocoos' blogging option is good, but lacks higher-end features such as automatically scheduled posting.
Integrations:
Because Ocoos has more built-in features than many website builders, they do not have as many integrations. They do not need to integrate with CRM's, because they have an internal CRM platform. However, they are integrated with some biggies, like Twitter, Facebook, Paypal, Quickbooks, Authorize.net, Mailchimp, and Moolah.
Customer Service
24 hours?
No
US Based or Not?
Yes
What's The Method of Delivery?
Ocoos provides email, live chat, and phone support service to its clients. I have personally been in-contact with Ocoos representatives via email and although the responses were not snappy, they did get back to me and seemed very willing to help me with my problems. Overall, the customer support has been reviewed pretty well by users.
Conclusion
If you need a highly customizable and visually stunning website, then Ocoos might not be your best option. But, if you have a service oriented business and you want to drive sales and market your business on one site, then it would be hard to get a better solution than Ocoos. It provides all the tools you could need, and has features specifically designed for service businesses that most website builders do not.
Want to create a pro business website in less than 60 minutes? Click Here to get our FREE Website Builder guide and find out how.