Office attire refers to acceptable clothing for employees to wear at work. Depending on the type of business and the culture the business wants to build, acceptable office attire can range from business casual to business formal. However, it can be a challenge to build a business-appropriate wardrobe that's versatile and has variety.
To help, we've compiled a list of the top 25 business attire ideas from around the web that you can use for inspiration.
A sport coat is a casual jacket that's less structured than a blazer. They come in a variety of fabrics, textures, and patterns with details like flap or ticket pockets and notch or peak lapels. For the office, it's best to choose ones in neutral and versatile colors like greys and blues and with subtle patterns.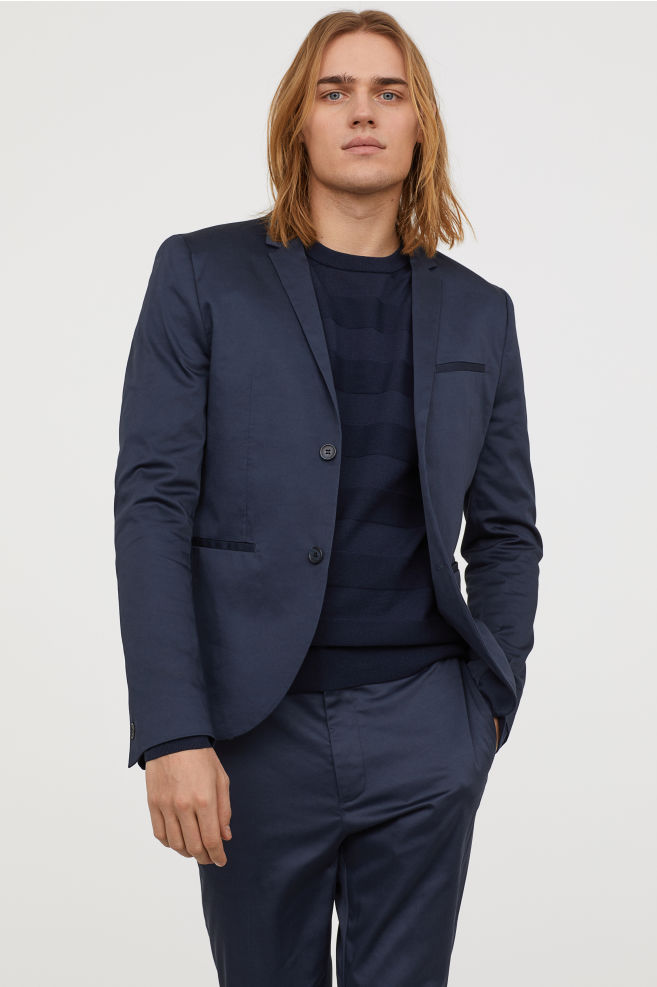 Blazers are casual jackets usually in solid blue or black. It's best to choose blazers with dark buttons instead of gold when wearing them for work. Because blazers have a standard design, liven your look by wearing shirts with a contrasting bright or lighter color.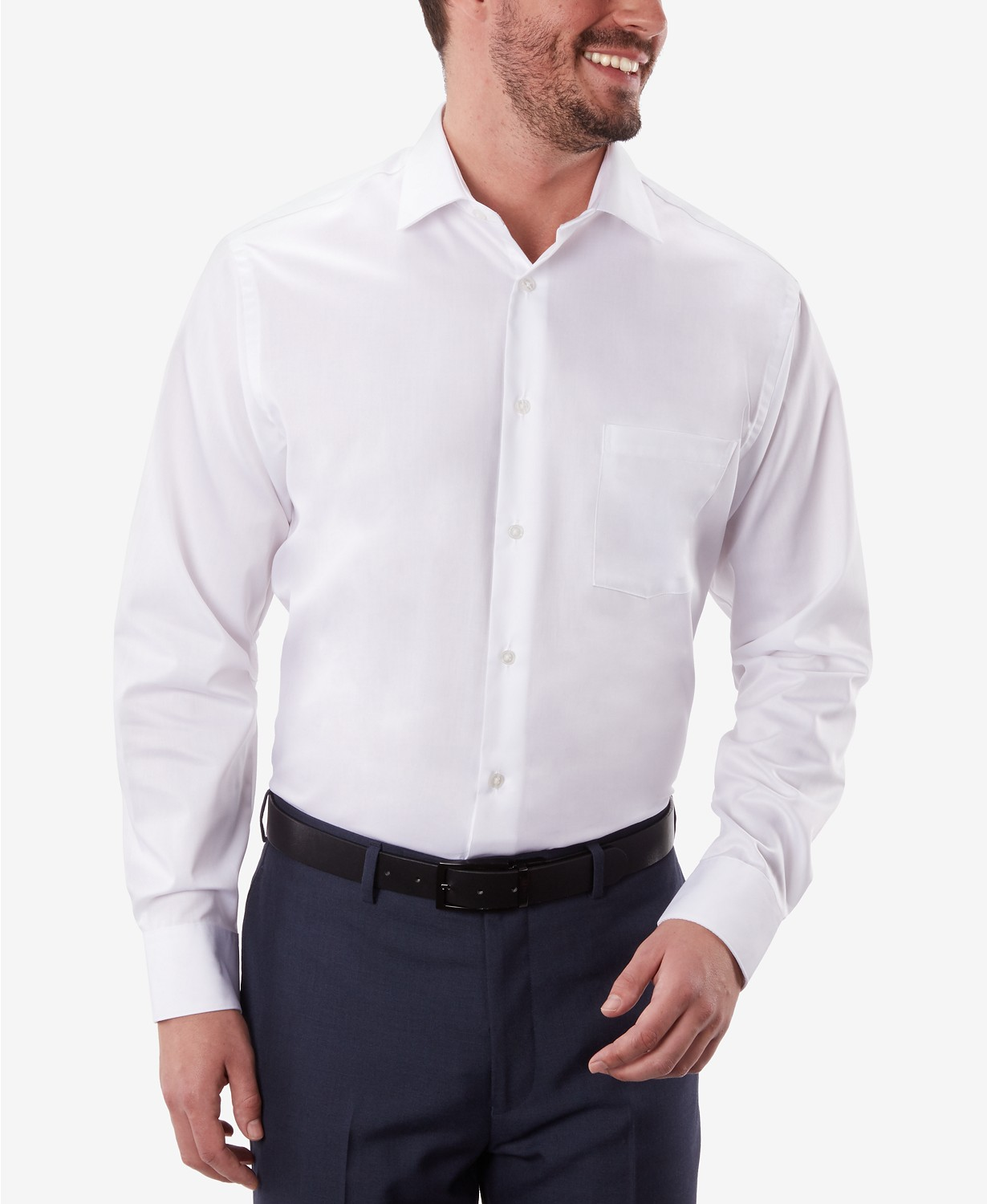 Whatever your dress code calls for, a white, long-sleeve dress shirt is a good investment. It's versatile and can transform from business casual to formal with the right suit and tie. When looking to venture into colored dress shirts, consider keeping your choices to lighter tones to contrast your jacket.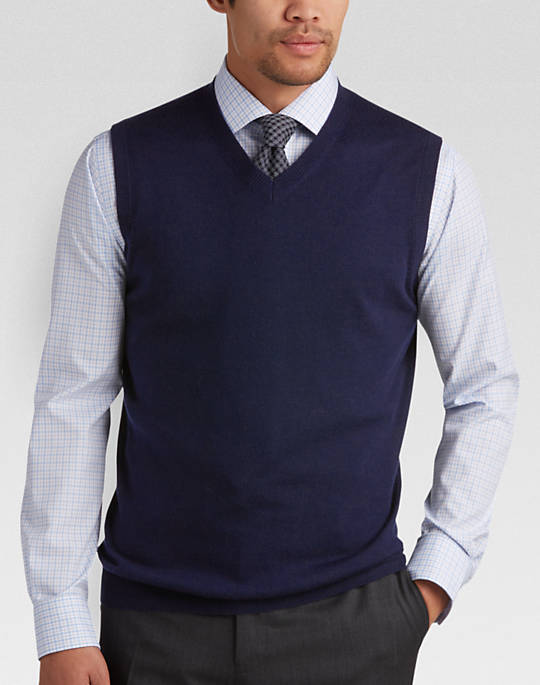 A sweater vest effectively turns a formal attire into a more casual look. You can use it during casual Fridays paired with a collared shirt and tie, or under a blazer on colder work days. Invest in solid-colored sweater vest like black, blue or gray that will work with any shirt color.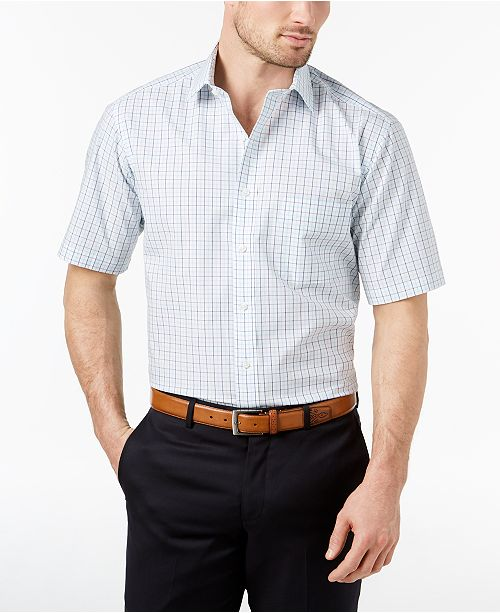 Short-sleeved dress shirts are great as casual office attire during warmer seasons, but remember to only unbutton the top button—no matter how warm the weather. Feel free to use colored or printed variants but avoid tropical or any other loud prints.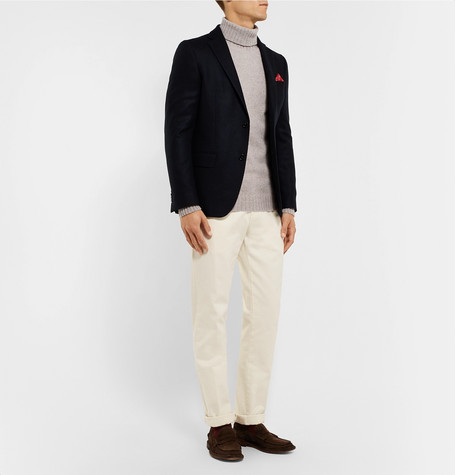 A good turtleneck can be worn to work during really cold weather, although there are thin turtleneck sweaters for milder days as well. The usual choices are darker colors, such as grays and browns, then top it off with your favorite jacket.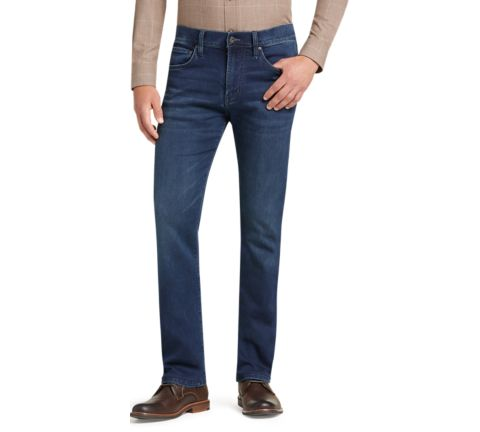 Unless it's explicitly stated in the dress code, wearing jeans at work is not allowed. But if it is, remember to keep your choices tasteful. Go with a medium rise, straight or tapered cuts and absolutely avoid skinny, baggy and low-waist designs. Then top it off with a blazer to bring a more formal look.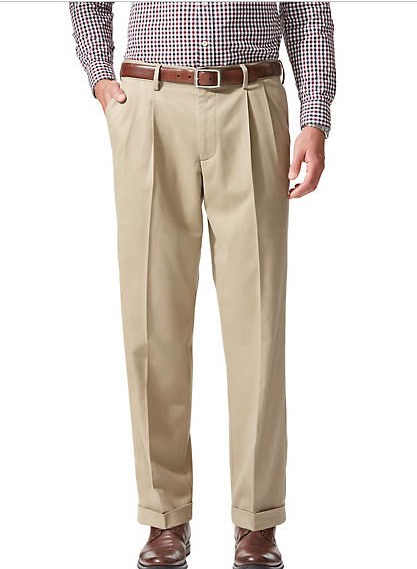 With the right combination, chinos are the perfect pants for business casual attire. The most popular color of chino worn in the modern workplace is khaki. When wearing chinos, treat it like you would your dress trousers. Pair with a dress shirt and loafers, then top with a contrasting blazer to spice up your look.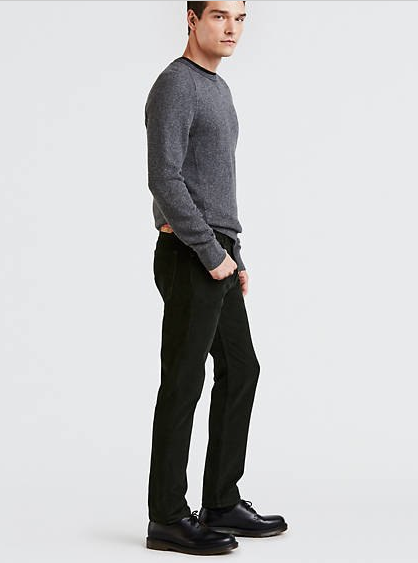 Wear corduroy pants in lieu of chinos during the colder seasons. They are usually more relaxed in their fit, but the regular plain-front, tailored, thin-wale version is slimmer and great for business casual. Like your chinos, wear them along with a neatly tucked dress shirt and blazer.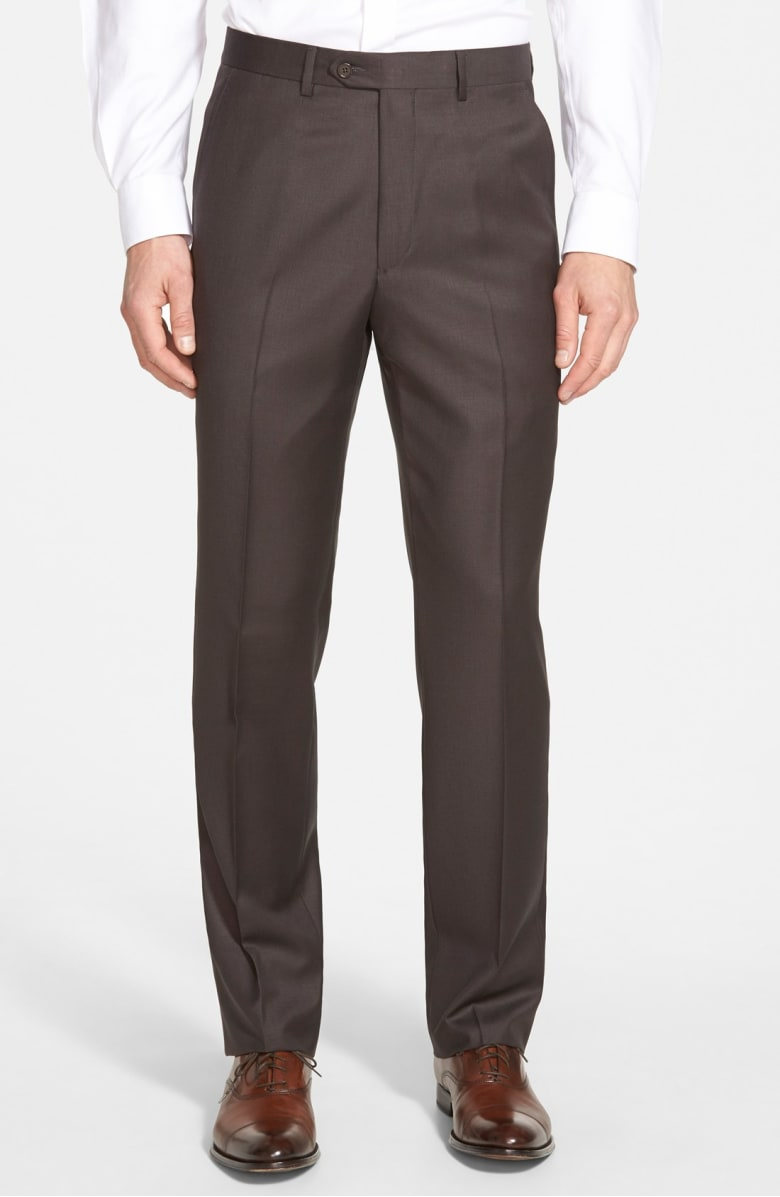 Dress pants can be bought with a matching jacket to make a suit, but can be used to mix and match in a more business casual workplace. Wear them as you would in a suit with a tie for your formal business attire. You can also do away with the tie and replace your formal jacket with a blazer or sports jacket for a more casual vibe.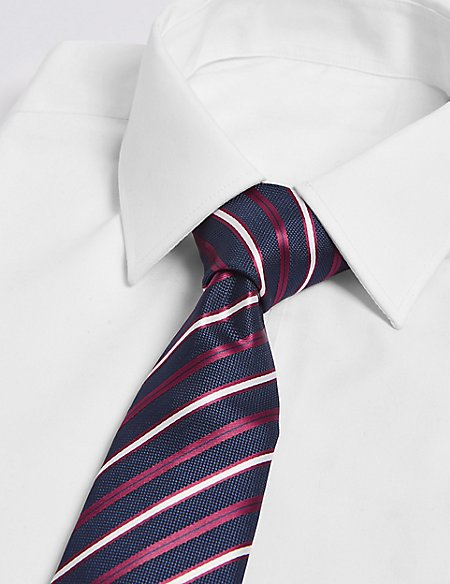 Formal business attire calls for silk ties, but grenadine or knit ties are perfect for business casual. Most of the time, you can forego a tie in a more casual workplace setting, but it's a good idea to keep one in your office drawer in case you're faced with last-minute meetings with clients or investors.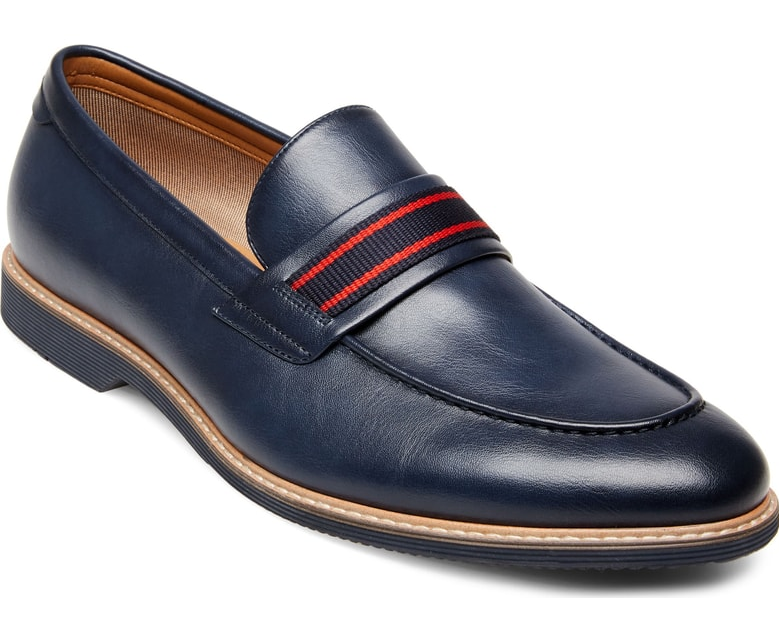 Loafers are a ton of fun regardless of the outfit. There are a lot of colors and designs available, so take time choosing a few pairs to invest in. Go with odd colors for instance, or get the traditional black with nice color accents. Think of shoes as an opportunity for self-expression and you'll have more fun dressing up.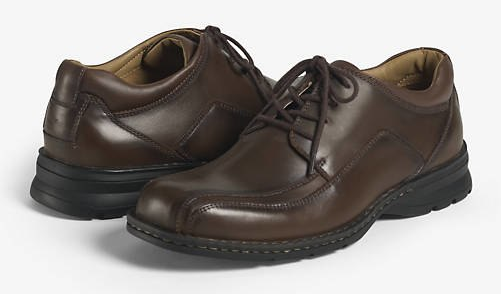 Leather shoes are the general staple for office attire. But nowadays, shoes for business formal wear are no longer confined to traditional black wingtips. Invest in non-traditional designs and choose brown, burgundy and oxblood colors for a more relaxed look.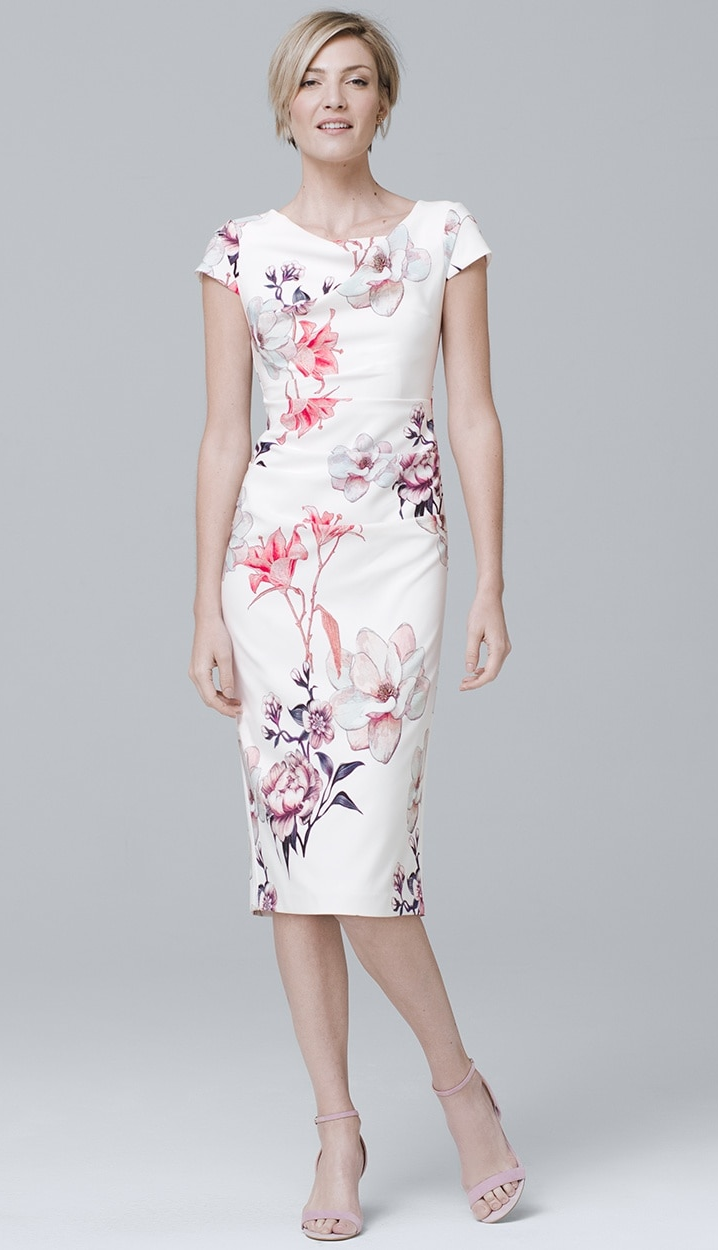 The key to a work dress is to wear something that's simple in design. Lighter dresses with subdued prints work for business casuals. The more formal look for would be to wear dark, solid colors with minimal to no design followed by a statement necklace.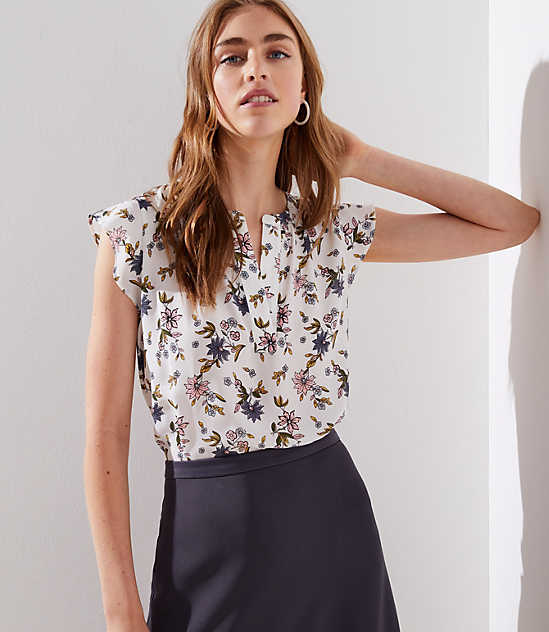 Short-sleeved blouses are a staple in business casual. Have fun choosing prints if the rest of your outfit is in solid colors. For a more cohesive look, choose prints that includes the color of your matching blazer and skirt or pants. Avoid wearing a print-on-print ensemble at all cost.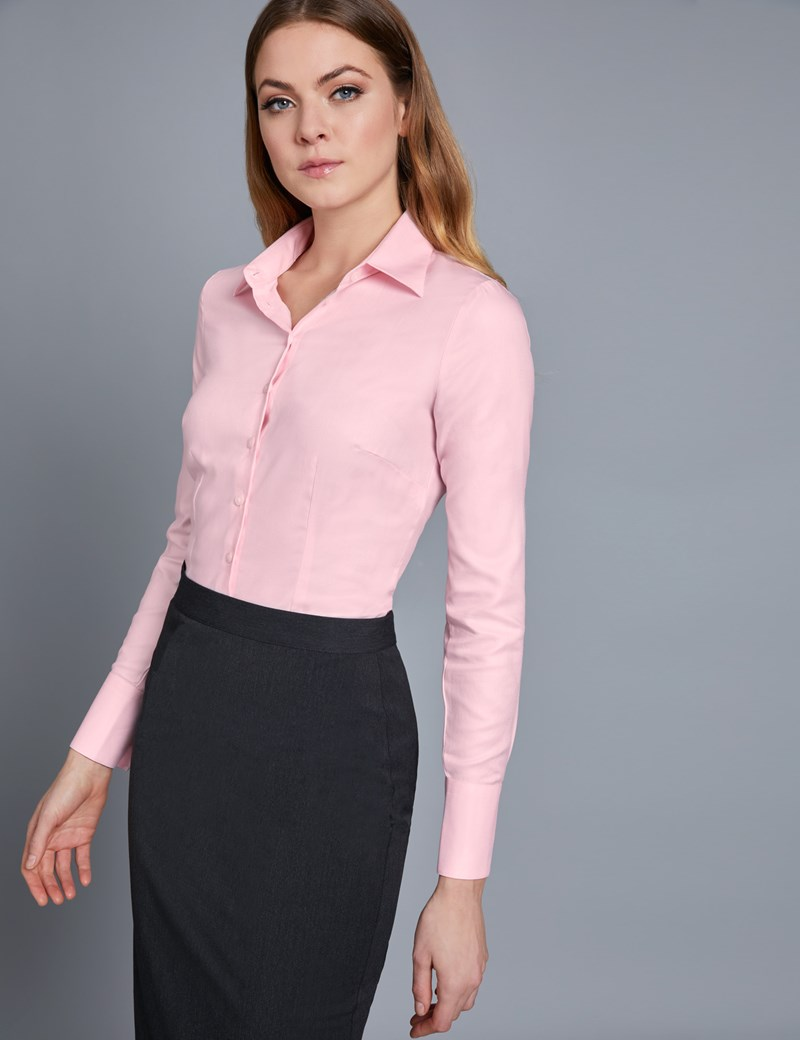 These are long-sleeved cotton, silk or rayon shirts. Formal dress shirts are usually plain, so make sure to accent your look with a statement accessory like a scarf or necklace. If you want to invest in patterns, make sure the look coordinates with your suit. Stick to conservative dark or light colors and stay away from sharp tones like neons.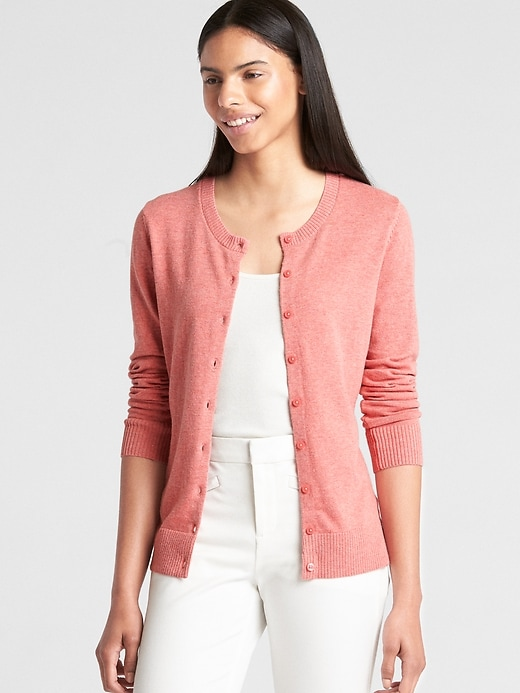 Invest in a good cardigan to wear whenever you decide to have a sleeveless top. This works for a very casual look while still falling into the dress code. Like blazers, your cardigan should be print-free and can be any color.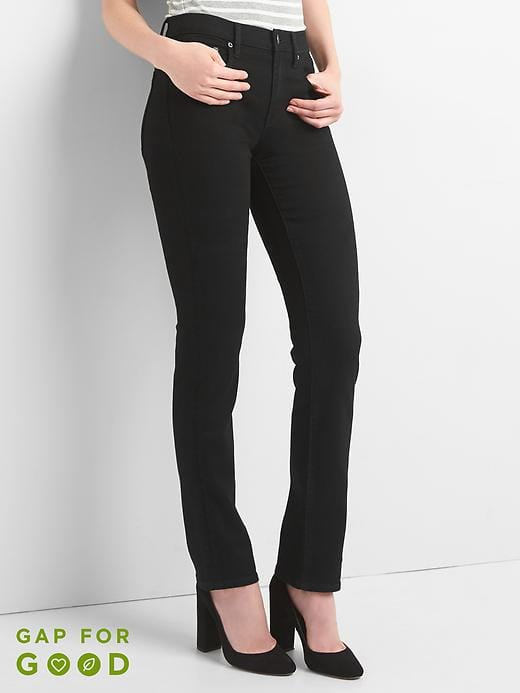 If you work in an office that allows denims on casual Fridays, make sure that they look formal enough to work in an office. Blacks, browns or blues are acceptable as long as they are not tattered, faded or printed. The fit should be just right, so stick to mid-rise and avoid skinnies or oversized jeans.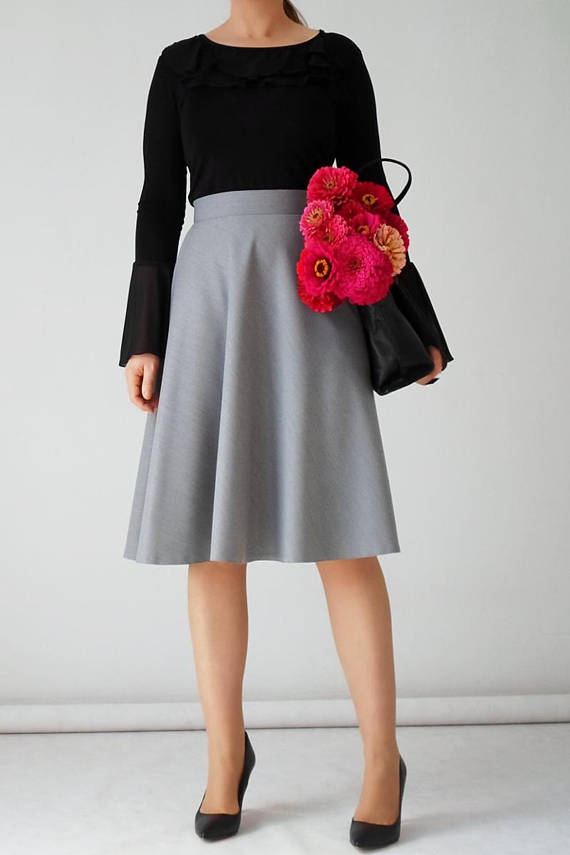 A-line skirts are versatile. Pair a solid-colored blouse or top matched with another solid-colored skirt for a formal look. Turn it into a casual, relaxed outfit by opting for a printed skirt. Avoid wearing short skirts. If you're not sure of the dress code, sticking to skirts and dresses that are just slightly above the knee would be your safest bet.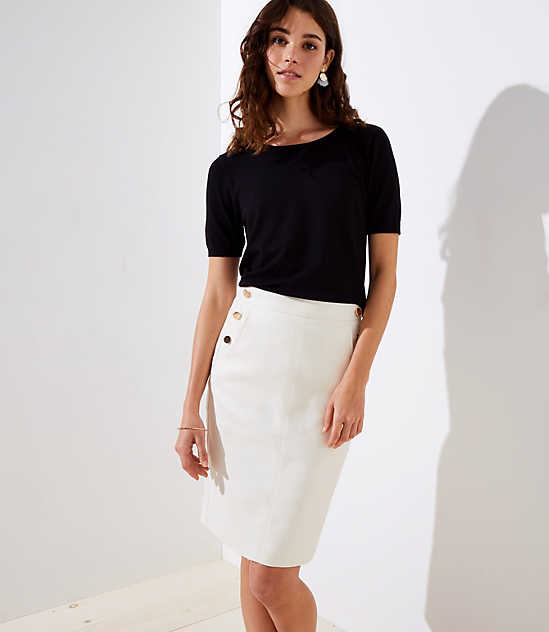 Pencil skirts are also versatile and are great for formal business attire. You can work with any color—it doesn't always have to match your blazer, but it's advisable to avoid prints. If you're looking for something less traditional, get ones with gold buttons or little ruffle design on the side.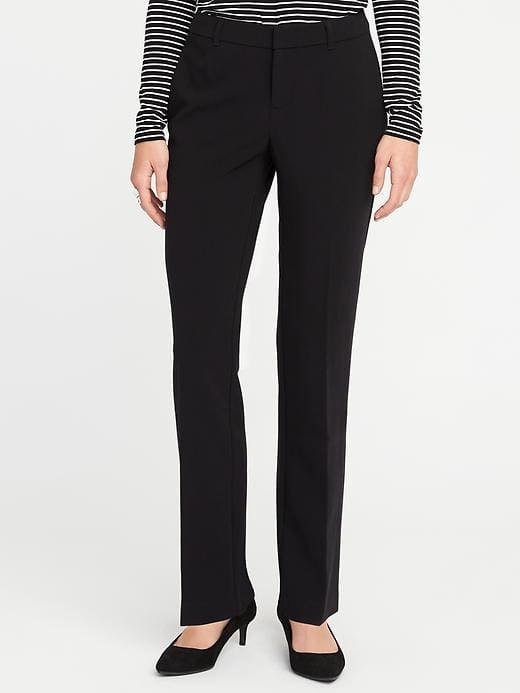 Dress pants from your suit, or bought separately, give you more options when it comes to work attire. Keep the design solid and go with dark colors for formal, while lighter tones work as a business casual staple. It's also important to get the right fit. Tapered styles will look best for small figures, while straight cuts are great for curvier women.
The most important factor to remember in women's shoes is that it has to be comfortable. Ultra-high, thin heels are not required. Go for flats or small heels or even wedge pumps like the one we have in the example. Stay away from open-heeled or open-toe shoes, as well as ones with strappy designs.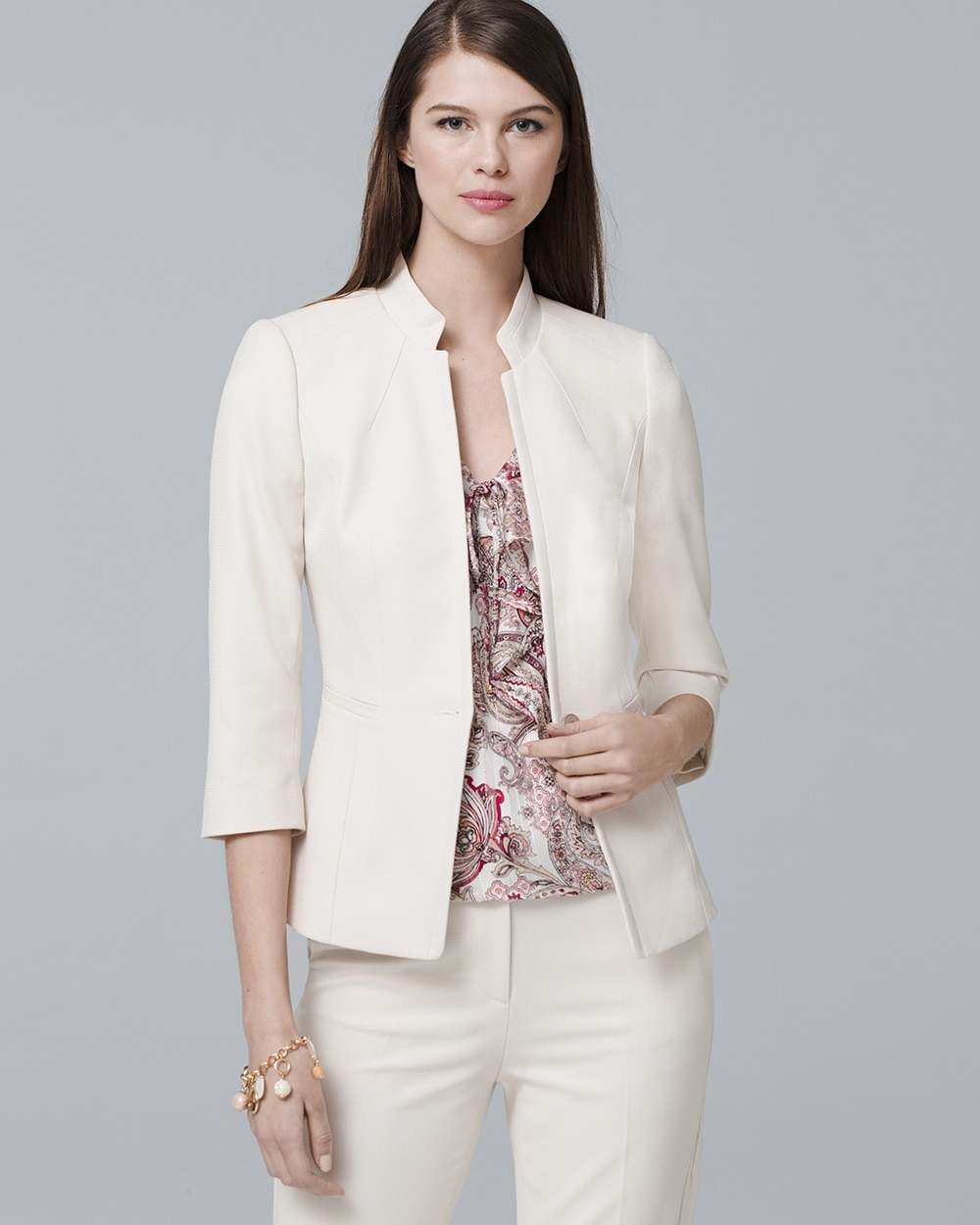 It's important to make sure that your blazers fit you well. They don't always have to match your skirt or pants, but this is advisable for a formal business look in lieu of a suit. You can replace full-length sleeves with a three-quarter or a bell style in a casual business setting. Another way to spice up your ensemble is by matching it with a printed blouse or patterned dress shirt.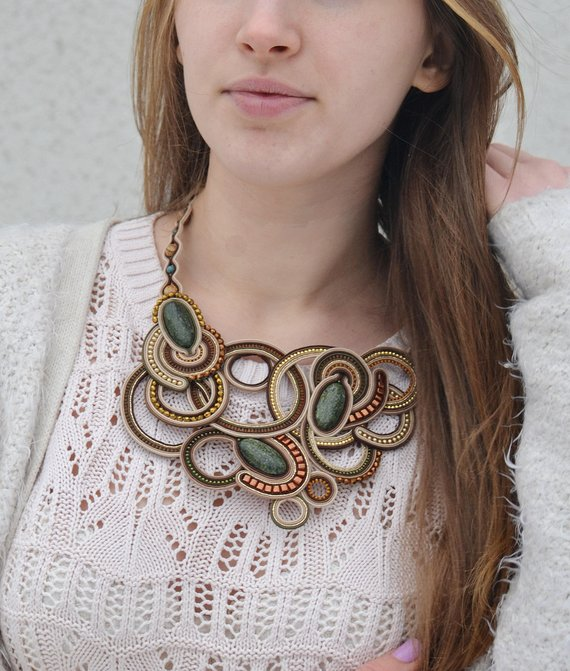 The most common statement jewelry for work attire is the necklace. The idea is to use one that compliments the color scheme of your outfit. Pastels are favored over bedazzled styles. Wearing it with your blazer gives you a more versatile look to make you ready for socializing after office hours.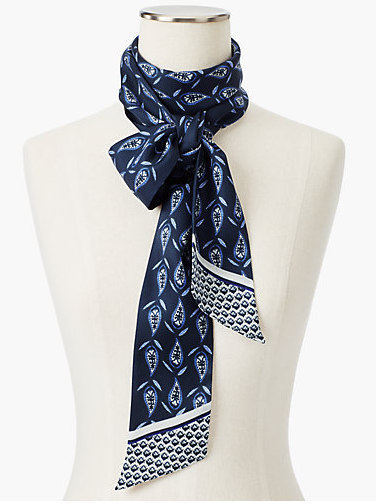 The basic rule for wearing scarves as an accent is to choose silk for formal business attire, while linen, polyester or chiffon are great for business casual. Also, while you'll want the print to brighten your look, it's also best to make sure that the color scheme doesn't clash with your outfit. Look up the cool videos that show how to style scarves for inspiration.
Over to You
A proper office attire is essential to represent company brand, but should also allow employees to present the best version of themselves every day. Business suits don't go out of style, so try to evolve them into mix-and-match outfits that will still fall within dress code. This list should be able to provide inspiration to do just that.
Did we miss out on your favorite office attire ideas? Share them with us in the comments!