Office holiday parties boost morale and teamwork. With winter festivities around the corner, it's important to consider holiday party ideas that will get your employees in the spirit of the season. You have numerous options, from affordable team community service events to pricey all-out entertainment with lots of cool food and event options sandwiched between.
Here are our 2019 office holiday party ideas with examples from party planning pros.
1. Serve Fun Eats: It's All About Food
What's an office holiday party without holiday-themed food and drink? Whether you're doing a cookie exchange or roasting snowman-shaped marshmallows in the parking lot, creative food ideas bring some memorable spiciness to your holiday event. Many local businesses and even grocery stores may be willing to cater.
An affordable alternative for the 65% of companies planning to host a holiday party is to delegate party food items to each team member or workgroup. For example, have the accounting department bring appetizers, the marketing group bring soup, the information technology (IT) team bring a salad, HR personnel bring snacks, and the sales team members bring dessert. Then, head over to the executive suite for a cocktail. For more holiday spirit, ask each department to decorate their serving table with a theme, like Nutcracker or Santa's Workshop.
Everyone can travel through the office, sample the fare, and vote on the best of each category like food and theme. Bon appetit! Celebrate with champagne toasts and streamers. Be sure to limit the alcohol and end the party by 5 p.m. local time so that no one risks getting a DWI.
Here's a fun holiday party idea a foodie expert shared with us.
"Build up an extravagant hot chocolate bar, right down to the cocoa. Load up on cocoa, chocolate shavings, and sugar. Ask each guest to bring something decadent to add. Each person at the party can also bring cookies. Some may bake their own snickerdoodles and others may buy Italian wedding cookies from the bakery. Then, the decorating and festivities can begin."

—Jenn Nicken, CEO, The Chef & The Dish
2. Create a Holiday Cocktail Competition
One of the more adults-only holiday party ideas is for employees to come up with a unique holiday-themed hot or cold drink beverage recipe and purchase all the trimmings—think "Chimney Ash Hot Martini"—vodka, cranberry juice, red hots, and chocolate shavings.
As the host, your job is to provide multiple drinking glasses in all styles, blenders, ice stirrers, and cocktail napkins. Then, when the beverages are assembled, take photos, and drink. As a bonus, write down your recipes and share them with family, friends, and clients to show them your office and team members know how to have fun.
3. Focus on Thankfulness, Culture & Shared Values
An awesome office holiday party can serve a larger business purpose by building bonds of diversity and inclusion across your team. Even a simple, culturally focused potluck with team member storytelling serves the purpose of a holiday event while honoring the uniqueness of your team members.
Perhaps each person brings a food dish and a small token gift—say less than $5—that represents their cultural heritage, like a Swedish Dala horse. For example, someone from Germany could bring Lebkuchen molasses cookies, and someone from Hawaii could bring sweetbread holiday stuffing. Then, as the party gifts are traded, food is tasted, and stories are shared, you create holiday cheer and increase overall cultural awareness and teamwork.
Here's a related suggestion from one of our most esteemed colleagues.
"Dr. Maulana Karenga initiated the observance of ancient African virtues the same year Dr. Martin Luther King Jr. was assassinated. Fifty years later, 28 million people worldwide spend seven days in December affirming unity, self-determination, collective work, cooperative economics, purpose, creativity, and faith. Gather colleagues and ask each to tell one way the company affirms one of these values. Then, present the boss with a collective gift to show the staff's appreciation."

—Dr. Marlene Caroselli, Author & Adjunct Professor, UCLA & National University
4. Play Games at Your Office Holiday Party
Most employees have been to parties that include an onsite gift exchange or Secret Santa. Another alternative to these holiday party ideas is to play games. A small company can do this as a group whereas a larger firm can set up board games on each table.
This allows team members to have interactive "play" time with their peers during your holiday event, so they're not all waiting for their turn to walk up to the tree and open their gift, with mock joy on their faces.
Here is a cool holiday way to find party games.
"Rummage through your parents' basement and grab some of your favorite childhood games, like Trivial Pursuit, Chutes and Ladders, and Hungry Hungry Hippos. Set them all up in an open area at the event so employees can play a few rounds at their leisure. If you have more space, set up supersize versions of some of your favorite games like Connect Four, Jenga, and so on."

—Keith Fotta, Co-founder, Go Fun Face
5. Create a Virtual Gift Exchange
If many of your team members are virtual—like ours—consider creating a remote team member holiday Christmas party gift exchange using the Secret Santa app that works within a collaboration software like Slack. You can then have team members order gifts using their Amazon Prime accounts—for free shipping—and have them sent to each person's home office.
This holiday party idea works best when remote team members open and share their surprise and thanks with the online team. It's fun for all when they find out the identity of their Secret Santa using a video conferencing tool like Zoom.
6. Volunteer Together & Spread the Gift of Goodwill
Whether you spend time serving turkey at the local food bank or adopt a family for Christmas by giving them cash, food, and a shopping spree at Walmart, it's the "togetherness" factor that benefits your team members and business. Employees will share all those good "giving" endorphins, and your business will be seen as a community advocate.
Consider asking your team members which charity they would most like to support this year.
"A fun way to celebrate the holidays with your office is by giving back. Find a local nonprofit organization and volunteer as a group. Maybe cook a meal for a homeless shelter and eat together as a team or host a party at the local boys and girls club. You can get inexpensive party favors and sweet treats at the Dollar Tree or for all to enjoy."

—Stephanie L. Jones, Author, "The Giving Challenge"
7. Plan Some Outrageous Entertainment
Holiday party ideas that include entertainment give your team a chance to share a delightful experience that's likely to last longer than the event itself. Some can be pricey, like bringing a hypnotist, psychic, or acrobat troupe to your event.
Nonetheless, team members will take photos, sharing the opportunity to see a performance they might not have planned on their own.
One magician shares how it works.
"I am commonly asked to come out to company holiday events, on company property or at event spaces to interact and mingle with co-workers and perform. The guests are always pleasantly surprised to have entertainment. It boosts morale because employees feel like the company is adding more than just standard drinks and food. You don't have to be a mentalist to see everyone laughing and gasping in astonishment."

—Remy Connor, Professional Magician, RemyConnor.com
8. Take a Holiday Field Trip
Offsite activities range from renting a movie theater to spending the day at a theme park. It could be an expensive event like taking the whole group to a Broadway play or low-cost activity such a having a short hike with a picnic in a local greenspace.
It's the experience of doing a group activity and the camaraderie that make off-site events a great holiday idea. You liked field trips as a kid, didn't you? Your team probably will too.
Here's a memorable event shared by one of our experts.
"Many years ago when I was working for a bank in New York City, we had our holiday party aboard the USS Intrepid. From the outside, the ship is huge. But when we had our party inside, there were fighter planes on one side and all of us on the other. So, it really put into perspective just how massive the ship truly is.

"Of all the holiday parties at places where I've worked, I would have to say this was, by far, the most interesting and creative."

—Morgan Taylor, CMO & Financial Advisor, LetMeBank
9. Celebrate Zulu New Year's Eve
A family restaurant chain in San Diego, Filippi's Pizza Grotto, does this every year to keep employees and guests off the road at night and to avoid conflict with other New Year's plans that participants might have. Zulu refers to Greenwich Mean Time (GMT). That's seven to 10 hours ahead of most of the United States. So, instead of starting your party at midnight, start it in the early afternoon, and watch the year turn to 2018 in GMT, perhaps by streaming live TV on your iPad to BBC One in the United Kingdom, and projecting it on the big screen.
10. Rent a Photo Booth Complete With Holiday Props
Photographer Adam Mason @MasonPhotoDC from DC Photobooth tweeted about his best party ever, highlighting photos of the fun had with a photo booth at the party. For him, the best part was the comfort level everyone felt that night. The fun atmosphere created an exciting vibe that he was able to capture in the photos.
Photo booths aren't outrageously expensive, either. They run approximately $100 to $150 per hour, and you may only need one for an hour or two.
11. Watch Ridiculous Movies Like 'Office Christmas Party'
Depending on the size of your team, you can bring everyone together in a large conference room with your standard holiday food and drinks. This can be your own private screening of a movie that you stream from Amazon Prime, Hulu, or Netflix.
If you have a large team, consider contacting your local movie theater and rent out one of the movie rooms for three hours, providing your employees with popcorn and snacks as you view that holiday flick. Other good holiday movie choices include "Scrooged," "Elf," "Home Alone," and "A Christmas Story." You can add to the silliness by having attendees wear film-inspired costumes.
12. Arrange a Team Art Class
Consider hiring an art teacher, one who does acrylic painting or has access to the pottery studio. You can also go to a "paint your own ceramic" shop or ask your florist to lead a workshop on wreath making in your break room. Then, invite the whole team to learn a new skill while enjoying each other's company.
If you choose to take your employees to a pottery place, they can hand-make ornaments and menorahs. If it is a painting studio, have the teacher plan a group painting in advance, such as a winter snowfall scene in the mountains. A florist can bring materials so each employee could make a garland. Once you have this event scheduled, invite me, OK? I love art.
13. Create Holiday Drama With an Escape Room
You'll often find an escape room option in a larger community, and even the smallest of towns may have a mystery dinner theater or something similar. Our small town has a mystery train ride. These events have the added benefit of a party combined with an experience that will likely leave an impression on your team. Be sure to call around early. These venues fill up fast.
14. Surprise Employees With Cash and Spontaneous Paid Time Off
This is one of my favorites because the thing many employees crave most at year-end is time off to get holiday errands done. So, give them some shopping time with paid time off (PTO). Start with an in-office holiday brunch with bagels, orange juice, and coffee. Then, hand everyone a gift certificate to the mall or to a big-box store like Target with the condition that they head straight over and spend the next two hours buying something nice for someone in their family or themselves.
After that, give them the afternoon off—paid. They'll enjoy shopping and comparing purchases with colleagues and will appreciate your thoughtfulness. Most importantly, they'll still have time to pick up their ugly Christmas sweater from the dry cleaners before it closes.
15. Save Money: Invite Employees to Your Home
Our CEO invited everyone to his home in the early years of our startup. It allowed our founders to keep the cost under control while allowing spouses to join, building camaraderie. Those employees who were around at that time recall the event fondly, leaving those of us who joined the company later wishing we were there.
An outdoor event at the home of an executive can also be fun. If there's snow on the ground, build team snowmen. Ask employees to bring winter snacks like hot chocolate and eggnog.
An executive shares his perspective on inviting employees to his home.
"I've tried tons of different ideas for office parties. I've rented out extravagant restaurants and even had overnight stays at a local fancy hotel. With that being said, what I've found my employees have talked about the most and enjoyed has been when I invite them to my home.

"We provide entertainment with typically a local musician to play music and hire someone to serve drinks. Employees seem more relaxed and enjoy fun relaxing conversations with each other, without distractions of an office environment or a location with other people not related to our business.

"This is great for team building and building long-term relationships. We like to kick the party off early with a local scavenger hunt around the community and gifts being given out when individuals return."

—Mike Kuwula, Head of Growth, LendSimpli
16. Visit an Art Gallery
Have you ever seen the movie "Love Actually"? Remember that holiday party theme in a gaudy art gallery full of nudes? While we don't recommend risque art for your holiday party, many venues like private art galleries, small local museums, and smaller retail shops will let you rent their space for a holiday party.
Unusual spaces with lots of visual stimulation provide great conversation starters so that everyone's not sitting there looking at their empty paper plate while waiting for the white elephant gift exchange. Start calling around now. Cool venues go fast.
17. Set up a Photo Scavenger Hunt With a Holiday Twist
Pick 10 or so locations inside a small geographic area—maybe two or three blocks—near your office and provide individuals, pairs, or teams of co-workers with a list of clues for holiday items that you've hidden or identified in advance like the tree in Central Park or the brown bear in an antique shop window.
They'll have a great time searching for each item and taking a photo of it. The first team to return to the office with photo evidence that they've found all 10 items wins. Provide a small gift bag of holiday items for employees to take home so that everyone wins. Company culture also wins.
18. Create Outrageous Ice Cream Sundaes
Ice cream isn't limited to summer or warm climates. In fact, according to The Kitchn, the people of Norway eat the most ice cream per capita. So, go big, and host an ice cream social with multiple flavors and every topping you can think of.
You could also make it even more creative by asking team members to bring their favorite toppings, cones, and more. Decorate sundaes first, then judge and eat the best ones. Of course, you'll have leftovers. Send them home with your employees, so their kids and family members can share in this fun winter treat or invite the kidlings to join the event.
19. Host a Gingerbread House-making Contest
Unless you're Martha Stewart, you'll need to buy some premade gingerbread house kits on Amazon or your local hobby store and provide one kit to every two to four people in your office. Set the timer and see who can build the nicest-looking or most creative gingerbread house within 30 minutes. Add to the fun by purchasing lots of extra icing in tubes, hard candy, and sprinkles for them to adorn their gingerbread houses.
You'd be surprised as to how creative some employees can get. One may add desktop tchotchkes to their gingerbread scene. You might find others with a mini Harley parked outside their candy cane entrance, a little wooden reindeer made of sticks, or a bobblehead Santa on the roof.
Take pictures of the gingerbread houses when employees are done making them and post them to your company website or social media page. If you use Slack for employee collaboration, post your photos there and let team members vote.
20. Create an Angel Tree & Invite Recipients
Organizations like the Salvation Army can assist you in setting up a company angel tree, or you can make your own in your lobby, inviting both patrons and employees to pick an angel tag off the tree and purchase the item requested.
Angel trees are not limited to kids. They also well in communities with seniors. To turn this into an office holiday party, invite the recipients to join your team in celebration as gifts are distributed.
21. Take a Limousine Tour of Holiday Lights
If your team can fit in a 10-passenger limousine, consider taking the whole group on a tour to see your city's holiday lights. It's surprisingly affordable. Rates, even in New York City, run around $200 for a three-hour limo rental plus a tip.
You can have the limo pick team members up at the office and plan a fixed route through beautifully decorated areas of town, perhaps with a stop at a Christmas or toy store for some shopping. You might also ask the driver to do a drive-thru to a fast food place like Jack-in-the-Box just for fun. Provide champagne and snacks in the limo, and let the festivities begin on four wheels.
22. Do a Holiday Craft With Your Employees
Spend an hour or so at work taking a break from the daily grind and do a holiday craft together. If you run an auto shop, buy small-scale model cars, hot glue, and thin wire, and have your mechanics decorate tiny vehicles to hang on the tree.
You may want to set up the tree, provide holiday snacks, and purchase all the supplies in advance. Then, host your office party around the tree as each employee works to add their own festive touch. Use beads, crystals, Styrofoam, glass balls, or anything related to your business and brand. If you're a plumbing shop, decorate copper 90-degree elbow connectors with glitter. I once worked with an ammunition manufacturer, whose holiday decor was made from shell casings.
You can purchase party decorating supplies in bulk on Amazon Prime and have them shipped directly to your office, making the setup easy.
23. Organize a Team Holiday Family Vacation
A team vacation is an extravagant gift, especially if family members are invited. For a budget-friendly option, holiday airfare and hotels in Las Vegas are reasonably affordable year-round.
However, if your business is doing great this year, and you want to make the holidays memorable, consider a team holiday trip to an all-inclusive resort in Mexico, a river cruise down the Mississippi, or a pub-hopping holiday adventure in Ireland—OK, don't bring the kids on that one.
24. Poll Your Team for Holiday Party Ideas
We find that involving employees in the party planning and hosting is a fun way to maximize ideas and find out what holiday party themes they'd be interested in. Many come from unique backgrounds and have great experiences from working in prior firms. We've used their suggestions to host off-site events as well as virtual celebrations.
If you use payroll software that has communication tools and forms built-in, you can send a message to employees asking for their feedback and ideas directly. You'll be surprised at some of the great party ideas your own employees suggest from creating gift packages for deployed soldiers to doing an in-office scavenger hunt. As a bonus, some team members may offer to help you coordinate the details.
25. Ditch the Holiday Party Altogether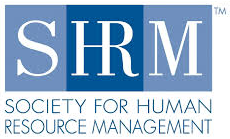 The Society for Human Resource Management (SHRM) suggests perhaps its best to ditch the holiday party all together in favor of service projects or mystery trips. It notes that more than two-thirds of employees would prefer a cash bonus, and half would rather have additional time off during the holidays; in addition, some employers are concerned about the risk of having employees drinking or being offended at a holiday event.
Bottom Line
The best holiday party ideas are those that fit your business culture, drive employee morale up, and put everyone in great spirits. If you all get to experience something new or try a new recipe, all the better. You probably already know how to plan a party, right? If not, check out our event planning checklist.
We hope your company event is a success and welcome you to add your office holiday party ideas to our list.