OfficeTools WorkSpace Review: Features & Alternatives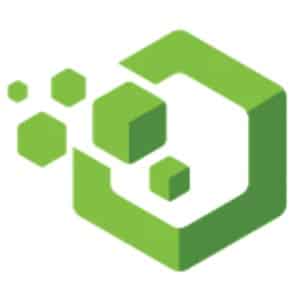 What We Recommend OfficeTools WorkSpace For
Accountants who want to manage their business from a single application: Because it integrates with key applications like QuickBooks, you can access your financial data from one central location.
Accountants seeking a calendar function: The ability to view your calendar, monitor due dates, and schedule appointments ensures that all information flows seamlessly from one section to another.
Accountants who need strong document management features: Its document management system allows you to organize all of your digital documents.
OfficeTools WorkSpace Alternatives
Firms offering payroll services: Payroll service providers might consider QuickBooks Accountant Desktop to manage their practice. It offers the option to provide full-service payroll for up to 50 clients for $700 per year plus $1.75 for direct deposit. QuickBooks Accountant Desktop charges $449 per year for the QuickBooks software alone plus $700 per year for 50 payroll clients.
Small accounting firms: OfficeTools WorkSpace has a lot of features that work best for midsize to large accounting firms. We recommend Jetpack Workflow because it fits small accounting firms well. It has invoicing and organization features that can help manage your daily operations, and its pricing starts at $45 per user if billed monthly and $432 if billed annually.
Firms working with Xero clients: Since OfficeTools WorkSpace doesn't integrate with Xero, the best option is Xero Practice Manager, which provides you with a portal to your clients' books. It also has a dedicated mobile app for remote work. Pricing starts at $149 per month for up to 10 users.
Are you looking to learn more about other accounting software options like QuickBooks Online? Check out our roundup of the best small business accounting software.
OfficeTools WorkSpace Pros & Cons
PROS

CONS

Ability to manage everything from a single screen
No free trial or upfront pricing; custom quote needed
Integrates with QuickBooks, Lacerte, and Office 365
Overwhelming user interface
Ability to work anywhere with the OfficeTools mobile app
Inability to combine information types―Contact, Billing, Project, and Staff―into a single report
Includes a client portal with a document management feature
Steep learning curve to master all of the software's features
OfficeTools WorkSpace Pricing
OfficeTools WorkSpace pricing requires a custom quote, and there's no free trial available. Contact its customer service at (800) 726-3339 for more information.
OfficeTools WorkSpace Features
It has many features to simplify the aspects of your accounting. These include document management, enhanced time and billing features, the ability to process credit card and automated clearing house (ACH) payments, and a strong mobile app.
Document Management
Utilize OfficeTools WorkSpace's integrated document management system to organize all of your digital documents. Enable your clients to view, accept, upload, sign, pay, and add their documents to their files automatically, no matter where they are. You also have the option to brand your documents by adding your logo and colors and customizing your URL.
Time & Billing
The platform offers a complete time and billing system. You can set work codes and billing rates in WorkSpace to accurately track time and costs. Work codes are administrative and operational activities in a business like accounting, bookkeeping, client meetings, and tax preparation. The software also has a built-in timer that allows you to assign time and costs to projects and work codes in real-time.
After tracking time, everything will be reported in the time card. Time card information can be billable to clients, and you can subsequently include them in the invoice. WorkSpace generates the invoice automatically, but it's not customizable. The WorkSpace portal allows you to send invoices digitally and collect payments online.
Access to APX PayNow
Abacus Payment Exchange (APX) simplifies your billing by allowing you to process credit card payments and ACH transactions securely from within OfficeTools. APX is Payment Card Industry Data Security Standard (PCI DSS)-compliant, protecting your clients' sensitive billing data. This is available at a 3% fixed rate, with no hidden fees or long-term contracts.
Mobile App
Its robust mobile app, available for Android and iOS, allows you to stay connected while on the go. With the Timecards feature, you can capture every billable moment directly from phone calls, emails, and text messages.
You can even create new timecards and use a timer to track your actual work, then attach it to contacts, projects, and work codes. You'll have complete access to your contacts and calendar, with the ability to create appointments, notes, to-dos, and phone call records, so you have a complete view of any upcoming activities.
Integrations
The software integrates with the following apps: QuickBooks (Desktop and Online), Microsoft Exchange, Intuit Lacerte Tax, Intuit Profile, Canon, Lucion FileCenter, Crexendo, APX, Dymo Label, Google Maps, Yahoo, MapQuest, Facebook, Twitter, and Microsoft 365.
OfficeTools WorkSpace Customer Service
There are a variety of support options available, which include a searchable knowledge base, multiple webinars, and guides that are accessed from its website easily. Product support via phone or email is available Monday through Friday during regular business hours.
Those with more complex issues may want to consider hiring an OfficeTools consultant who can assist with integrating the practice management solutions fully into your firm. They can also help with template development, training and onboarding, and project management. You can find a consultant by calling their toll-free number or filling out a contact form on their website.
Premium Support
OfficeTools offers a support plan to help you increase productivity and fully utilize the software. With this plan, you can get the following:
Unlimited maintenance and product support
24/5 support for software problems and service requests depending on severity level—30 minutes' response time for level one, two hours for level two, and four regular business hours for level three.
Dedicated support phone line
Dedicated technical account manager with weekly or bi-weekly project calls and yearly onsite visits to review your account
Learning Management System to train you how to use all features of OfficeTools
OfficeTools WorkSpace Ease of Use
While the vast amount of available information may feel overwhelming at first, the single-screen user interface (UI) in OfficeTools WorkSpace offers easy access to all clients, with a client list displayed to the left of the screen.
Tabs at the top of the screen offer access to important tasks, such as Calls, Schedule, Projects, Time, Billing, and Documents, for complete document management capability. The screen also displays a list of upcoming tasks, with estimated times to complete each task included. The below image shows the Projects tab, which is described below:
Client List: View a list of your clients, which is sorted alphabetically. Clicking on their names will take you to their files with more detail.
Navigation Tabs: Navigate to various sections here, including Contacts, Notes, To-Dos, Calls, Schedule, Projects, Time, Billing, and Documents
Work List: This shows action steps related to the client, such as client interview, scan/assemble, input/prep, review, and missing information. You can assign these steps to other members of your team and view the project status and the hours incurred to date.
Dashboard: The section shows delivery dates, project costs, and estimated fees.
Missing Info: If there's any missing info related to a project, it'll be flagged here.
Employee Info: Information related to an employee's tasks is shown in this section.
Invoice Creation
Creating an invoice is fairly intuitive, which can be accessed from the billing section as shown in the image below:
Here are the steps for creating an invoice:
Step 1: Click on the Billing tab at the top of the screen.
Step 2: Hit the Time button. A list of all of the billable time for a particular client is listed here. This list can be sorted in various ways, including by date, employee name, or project. In the Bill column, check the boxes of the time that you want to bill.
Step 3: Select the Invoice Now tab.
Step 4: An "Invoice Now" dialog box will appear, prompting you to select the invoice date and change the status of the invoice to in process, review, or final copy.
What Users Think About OfficeTools WorkSpace
While there are pros and cons to the software, those who left OfficeTools WorkSpace reviews think that it has more things to offer amid the hiccups. Long-time users have found a lot of improvements in it as well.
A review site gave the software an excellent score:
Bottom Line
OfficeTools WorkSpace is a practice management software suite. It brings time and billing, workflow tracking, customer relationship management (CRM), and document management together into one fully integrated package. Designed to be used throughout the day as your centralized hub, it connects your entire office by enabling your staff to work from the same database, and its robust mobile app ensures that working on the go is a seamless experience.