Offrs Review: Is It Right for Your Real Estate Business?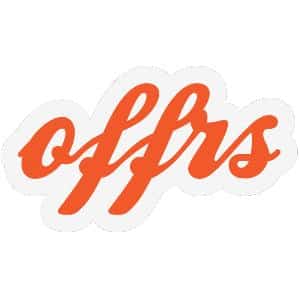 What We Recommend Offrs For
Offrs' core feature is predictive analytics, which is used to identify and target seller leads with more accuracy. Instead of blindly spending advertising dollars on all addresses in a farm area, you can multiply your return on investment (ROI) by only targeting the people most likely to list their properties. This makes Offrs ideal for agents, teams, and brokerages that want to strategically target listing leads or target niche client types like for sale by owner (FSBO) and expired leads.
Who Offrs Is Good For
Agents who are building their funnel and clientele: Agents can use Offrs on a lead-by-lead basis to build an effective follow-up and conversion strategy and become more successful in real estate. Since Offrs predicts which leads are ready to sell, new agents have a higher likelihood of getting leads into their sales pipeline, converting them, and gaining experience. In fact, Offrs made our list as one of the best places to buy real estate leads.
Brokers seeking to be the real estate authority within a ZIP code: Instead of paying by lead, professionals can pay for all of the data and contact information within a specific ZIP code and receive exclusivity. This allows brokerages to eliminate their competition by reaching new leads first as part of a real estate farming strategy.
Real estate professionals working in a specific niche: For agents building their authority within a niche, Offrs provides the data to kick-start their marketing. Purchase leads for predictive sellers, listings, FSBOs, expireds, and seller signal leads. That is why Offrs is also a top pick on our guide of the best FSBO lead sources.
Who Offrs Is Not a Good Fit For
Real estate buyer agents: Offrs doesn't provide buyer data or leads, so it would not be the right tool to build your real estate business if you want to get buyer leads. Consider using Zillow Premier Agent to generate active buyer leads from the largest real estate marketplace, or deploy proven organic and paid ways to generate real estate buyer leads.
Agents who need a full follow-up system: Offrs does not include customer relationship management (CRM) or tools for communication tracking or email marketing. If you're looking for these in your lead source, try Market Leader, which provides exclusive leads, a robust CRM, and a customizable IDX-enabled website.
Large brokerages in need of an all-in-one lead generation and marketing platform: Offrs provides tools to get better-quality leads and market to them more effectively, but it does not include other tools large teams generally need to collaborate on transactions and manage pipelines. Pipedrive is a more comprehensive and all-in-one marketing platform that may be a better fit for brokerages. Consider other CRM options in our best CRM software guide.
Offrs Overview
PROS

CONS

Higher probability of conversions
Doesn't target buyers
Exclusive listing leads
Exclusive leads come with an additional cost
Data verified from multiple sources
Must sign a 6-month contract
Pay-per-lead or purchase a ZIP code
No CRM or lead follow-up tools
Predictive analytics is 72% accurate
Few third-party integrations
Offrs Pricing
Unlike some other lead generation companies, Offrs does not have tiered pricing plans with increasing amounts of features and capabilities. Instead, their pricing structure is based on an a la carte system where you can purchase just the leads, apps, or data you need. Services are divided into three categories: leads, apps, and data.
Offrs pricing is divided like this:
5 cents for each lead
10 cents for each exclusive lead
$300 per month for leads in one ZIP code
$600 per month for exclusive leads in one ZIP code
Plans

Listing Leads

Apps

Data

Who Plan Is Best For

Agents and brokers looking for listing leads to plug into their existing lead nurture and follow-up system

Agents, teams, and brokers looking for a direct marketing solution to attract more ready-to-convert leads

Professionals who want raw data to evaluate and implement their own marketing strategy

Predictive Analytics

✓

✓

✓

Verified Data

✓

✓

✓

Marketing Automation

✕

✓

✕

Service Inclusions

Listing leads
Predictive seller leads
FSBO leads
Expired listing leads
Seller signal leads

Email marketing
Facebook and Instagram ad marketing
Google ad marketing
Direct mail marketing

Homeowner data
Property data
Real estate data
Listing data
AVM (automated valuation model) data
Additional Offrs Services
In addition to its primary features, Offrs is also associated with a handful of other real estate lead generation and marketing platforms. These are essentially sister sites that work in tandem with Offrs to provide additional insights and simplify lead generation.
AgentbyZip.com: AgentbyZip.com is a separate platform designed to help buyers and sellers find a real estate agent. As an Access Agent, you can be ranked as the top agent in your area and be marketed along with the platform.
SmartZip: SmartZip is a platform parallel to Offrs. It uses predictive analytics to provide highly qualified listing leads, just like Offrs, but also helps agents build their authority in a specific farm area. It includes predictive leads, automated marketing, and brand-building tools.
Smart Broker Seller Leads: Smart Broker is a comprehensive platform that combines all of the apps and tools from Offrs. It's designed to help teams and brokerages more efficiently use the smart apps to view data and market to your territory.
Offrs Features
Predictive analytics is Offrs' primary feature, and it uses its high-quality data to streamline a real estate professional's lead generation efforts. It prevents you from spending money marketing to people who aren't ready to convert, which significantly increases your overall ROI. In addition, Offrs helps you target leads in a specific geographic location with email marketing, direct mail, and ads on Facebook, Instagram, and Google.
Take a closer look at some of Offrs' key features for real estate lead generation:
General Features
Verified data
Niche leads
Territory builder
Plug-and-play online ads
Digital and print marketing
Offrs' key features include predictive leads, customizable online ads, digital and print marketing tools, verified lead data, and third-party integrations. All data is accessible on the Offrs platform, can be integrated with your CRM, or downloaded to spreadsheets. Offrs also provides an online ad-builder tool to customize your messaging for leads who are searching for information.
Lead Feed Apps
Listing leads
Predictive seller leads
FSBO leads
Expired listing leads
Seller signal leads
Offrs provides both exclusive and non-exclusive lead contact information, and gives users the option to pay per-lead or purchase leads from an entire ZIP code. All Offrs' leads have taken some type of action indicating they are likely to list their home, like engaging with real estate listing websites, so there is a much higher likelihood you'll be able to convert more of these leads into clients. Since you'll receive detailed data about these potential sellers, use Offrs' smart apps and marketing tools to create hyper-specific marketing messages.
---
Smart Farming Apps
Access leads in an entire ZIP code
Online ad builder
Ideal for real estate farming
The territory builder is for real estate agents, teams, and brokerages who want to access all of the contact information for leads in one ZIP code. This is a perfect opportunity for professionals who are doing real estate farming in a specific area.
With data that can predict 72% of real estate listings, Offrs provides tools to help agents and brokers take charge of specific geographical areas. Users can then use the online ad template builder to create a digital ad with the right strategic messaging. Offrs' smart apps make it easy for agents to get the most results out of their outreaches.
---
Digital & Print Marketing
Email marketing
Facebook and Instagram ad marketing
Google ad marketing
Direct mail marketing
No matter how incredible your real estate marketing materials are, they won't generate any clients or income if they aren't seen by the right people at the right time. Offrs' data provides you with tools for email marketing, direct mail, and Facebook, Instagram, and Google ads that have extensive targeting capabilities so you can reduce marketing waste. This gets your brand in front of your target audience from multiple angles, increasing the likelihood of lead generation and conversions.
---
Verified Data
Homeowner data
Property data
Real estate data
Listing data
AVM data
Offrs aggregates data from more than 25 sources to increase accuracy. In order to provide the various types of real estate data that help you market more effectively (homeowner data, listing data, and so on), they investigate many sources of property data, behavioral data, demographic data, and event data.
This combination of research culminates in a 72% accuracy rate in terms of predicting likely listings, all of which contributes to a better return on investment (ROI) on all of your marketing expenses. Instead of blindly targeting a large number of people and hoping for a few leads, you can reach people who have a higher chance of responding and using your services.
---
Ease of Use
The Offrs platform is very user-friendly, with contact information displayed clearly and easy-to-use navigation. In addition, Offrs has an extensive library of guides and tutorials that show you exactly how to efficiently collect and utilize your data.
Offrs Alternatives
Lack of third-party integrations with Offrs can create obstacles, such as if you need to use it in combination with real estate CRMs or lead generation websites. Below you'll find three solid real estate lead generation alternatives that may have other features you were looking to find:
Best For: Agents and teams in need of automation and tracking tools to scale lead generation and follow-ups

Best For: Real estate agents, teams, and brokerages looking to purchase leads and utilize marketing automation tools

Best For: Individuals and small real estate firms seeking an all-in-one solution for lead generation, nurturing, and conversions

Starting Price: $499 per month

Starting Price: $129 per month

Starting Price: $249 per month

Key Features:

Exclusive leads
Customizable follow-up funnels
Lead generation support and trainings

Key Features:

Exclusive leads
Customizable real estate websites
Content library for print and digital marketing

Key Features:

Lead manager CRM
Automated email drip system
Facebook ad management
What Users Think of Offrs
Most Offrs reviews indicate that users loved the data they received and say the platform led to a significant and undeniable improvement, helping them become more successful in real estate. Many reviews also commented on the availability and helpfulness of customer service.
Offrs earned the following scores from popular user review sites:
Some unhappy Offrs reviews indicated users had trouble with customer service charging their credit cards too early. Other customers noted that the volume of data didn't meet their expectations. If you'd prefer to use a platform that consistently generates a high volume of quality leads, Zillow Premier Agent may be a better fit.
Bottom Line
Offrs is an easy-to-use lead generation platform that uses predictive analytics to provide real estate leads who are the most likely to convert into clients. It includes smart apps that allow you to create digital and print marketing materials that reach your potential clients exactly when they need it. Visit Offrs website to sign up and start generating high-quality leads.