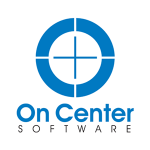 On-Screen Takeoff is a construction estimating software that helps with takeoff calculations that are accurate and easy to implement. It offers solutions for reducing costs, saving time, and improving accuracy. We compiled On-Screen Takeoff reviews from around the web and found that On-Screen Takeoff has mostly positive ratings. We also compared the most popular pricing options for small business owners.
Want to know the top construction management software for small business? Read our On-Screen Takeoff alternatives guide.
On-Screen Takeoff Customer Reviews
Overall Experience: Good
Ease of Use: Fair
Customer Service: Good
See All User Reviews
Summary of On-Screen Takeoff Reviews
What On-Screen Takeoff does well:
Most users who gave On-Screen Takeoff a positive review liked how the interface is designed in a way that makes the software easy to navigate and learn to use.
What On-Screen Takeoff does not do well:
There aren't a lot of negative reviews for On-Screen Takeoff, but some users believe that the yearly cost of the software is too steep. Others wish it was still available for Mac users.
Most Helpful Positive User Review
A positive reviewer from the site G2 Crowd said that the overall flow of On-Screen Takeoff's user interface is great. He's able to easily duplicate conditions and pages, copy and paste similar takeoffs to other pages, and break-up all of his final takeoff quantities with zones to make everything very easy to add into his estimate.
Most Helpful Negative User Review
A reviewer from Software Advice said that On-Screen Takeoff is well-designed, but it is no longer Mac-friendly. She used the program in a Virtual Environment without issue for 8 years, and then suddenly it's no longer allowed. She believes that this is unacceptable.
Other On-Screen Takeoff Reviews From Users Around the Web
Here are a few other resources for finding helpful On-Screen Takeoff reviews from customers. We rated the review sites on a scale from poor to excellent based on how trustworthy and useful the reviews seemed.
Review Website

Average Rating

Number of Reviews

Quality of Reviews

Software Advice

4 out of 5

68 reviews

Good

G2 Crowd

4.4 out of 5

64 reviews

Good

CNET

7 out of 10

Staff review

Good

*Average rating as of date article was written: Nov 3, 2017
On-Screen Takeoff Pricing
On-Screen Takeoff pricing is not readily available on their website. Other similar software ranges from less than $20 to over $200/user/month or flat rates that start at around $100/month. Based on the reviews, On-Screen Takeoff has an annual service fee.
Its key features are specified on the website as:
Bid wizard
Multi-condition takeoff
Save conditions and sets
Repeating pages
Trade specific databases
Bid areas
Bid alternates
Overlays
On-Screen Takeoff offers a 14-day free trial and on-demand training for users who wish to purchase the software. It integrates with other OnCenter software such as Quick Bid and Digital Production Control.
Please note that On-Screen Takeoff is a locally-installed software that's currently only compatible with the Windows operating system.
Customer support can be reached via phone, email, and tickets.
Compare On-Screen Takeoff Competitors
Not sure if On-Screen Takeoff is the right construction software for your small business? Look through our construction software reviews for comparisons.