Reputation management software gives businesses an overview of how their businesses are represented online and how to improve these perceptions. Improved reputations help businesses convert target consumers. We reviewed over 25 popular reputation management software to find the best six—including the best overall—based on their functionality, ease of use, customer support, and reviews.
Top 6 Online Reputation Management Software 2020
| Online Reputation Management Software | Best for |
| --- | --- |
| BirdEye | (Best overall) Companies that need online reputation management across multiple channels and devices |
| | Service organizations that need to improved customer service as a springboard for a positive reputation |
| | Companies that need intuitive analytics as part of their reputation management software |
| | Regional franchises that need to manage the reputation of multiple stores |
| | Nationwide chain businesses that want to build a positive online presence for each store |
| | Small businesses that need an easy way to manage their online reputations. |
How We Evaluated the Best Reputation Management Software
To spread positive brand awareness, small businesses need reputation management software that gives them a clear view of their business reputation, then offers them tools to improve it. The best software includes basic tools like review building and monitoring, business listing management, feedback and problem resolution, and reporting and analytics tools. Then, add-ons like social media management tools should be offered for specific use cases.
The criteria we used to evaluate the best online reputation management software include:
Basic reputation-management tools & functionality: The best software offers basic features, like the ability to claim and keep business listings optimized with current business information, build and monitor reviews, and track alerts.
Feedback-gathering tools: In addition to review-gathering capabilities, we looked for software that offers tools for gathering feedback so businesses can solve problems before they become negative reviews. They include customizable surveys and website live chat widgets.
Add-ons: We looked for providers that go a step further with complementary features for reputation management. Examples include social media management suites that help brands reach more target consumers with a positive social experience and project management platforms that help brands solve customer problems before they become negative reviews.
Reporting & analytics: For businesses to ensure they're reaching their goals, we included software with intuitive, customizable analytics dashboards that give a clear overview of where their business reputation stands across the web.
Integrations: We listed providers that allow you to integrate your reputation management software with other supportive and key business tools and systems, including customer relationship management (CRM) and scheduling tools, and email autoresponders to cross-promote positive reviews and allow people to respond to a positive brand reputation by, for example, booking appointments to explore your company offerings.
Customer support: We preferred providers with a reputation for friendly and knowledgeable customer support, multiple contact channels, and availability at least during regular business hours.
Customer reviews: To ensure each inclusion meets small business needs, we included providers that have earned at least a 4.5-star rating by small business owners on popular software review sites.
We believe BirdEye to be the best reputation management software for small businesses. Plans start at $200 per month. Not only does it offer basic reputation management tools and functionality like business listing management, review building, and monitoring tools, social media monitoring, and feedback-gathering tools, but it offers tools for resolving customer problems before they become negative reviews.
BirdEye: Best Overall Reputation Management Software for Small Businesses

With plans starting at $200 per month, BirdEye's reputation management software stands out by offering review, social listening, and response tools across multiple devices and channels, including your website, social media, business listing sites, text, email, and millions of websites. As such, it best serves businesses wanting to manage a large online presence that extends across platforms and among target audiences that use multiple devices to interact.
BirdEye Pricing
BirdEye's small business software plans start at $200 per month for one location, but actual pricing is based on custom quotes. Companies must fill out a form on the BirdEye Pricing page to get a quote of the features and capabilities most likely to be useful to their company based primarily on their business size.
BirdEye Features
BirdEye allows you to manage reviews and business listings across 50 business listing sites. It also offers surveys, social listening, and live chat across multiple devices and channels to gather feedback for product and customer experience improvement. Then, a ticket-based alert system routes negative reviews or feedback to the internal department or personnel most likely to be able to resolve them, giving you a chance to turn negative reviews into positive ones.
Managed Review Sites
BirdEye allows you to manage reviews across more than 50 business listing sites, including Google, Bing, Facebook, Yahoo, and Apple Maps. You can manage them all from a central dashboard that syncs all changes you make automatically and in real-time, including your business name, address, and phone number, images, videos, websites, and business hours. BirdEye continually scans and ensures all your listings are up to date automatically and in real-time.
Review & Feedback-gathering Tools
BirdEye offers surveys and review-request capabilities across Messenger, social media, websites, email, and text. For example, if you've offered customer support via text, Messenger, or live website chat, you can close with an ask form that says something like, "Would you take a moment to leave us a review?" Then, you can offer customers a choice of two to three sites where they can leave their reviews, such as Google and Facebook.
Monitoring & Alerts
BirdEye allows you to use feedback-gathering tools like surveys to gather feedback. Then, you are alerted to negative feedback automatically via an auto-ticket system. From there, you can assign problems to the right personnel who can solve them before they become negative reviews. Set up BirdEye surveys on your website or via email or short message service (SMS), then address negative feedback by routing them to the locations or teams that can solve them.
Alerts also tell you when new reviews have been posted so you can respond instantly. In addition, WebChat, BirdEye's live website chat tool, immediately alerts you via text when a customer or website visitors contact your business via your website's chat feature. It converts all your live chat messages into text messages, allowing you to reply to them instantly and from wherever you are via text.
Social Listening & Management
BirdEye allows you to listen for brand mentions across more than 300 million websites, blogs, forums, news sources, and social media channels, including Facebook, Google, Twitter, and YouTube. You can monitor buzz around your industry, brand name, keywords, and hashtags to understand the overall sentiments surrounding them as well as which influencers are talking about your brand and what user-generated content is generating traffic to your website.
BirdEye's Natural Language Processing engine, Athena, tracks trending industry topics or brand mentions, and a total number of brand mentions in real-time in one dashboard. It also generates a brand-sentiment score―A+ for excellent, for example. These features help you learn if your efforts are improving your reputation or not. If the sentiment analysis shows your reputation isn't improving, you can make product and campaign tweaks to boost it.
Integrations
BirdEye offers more than 1,000 integrations with a plethora of business tools, including CRMs, appointment scheduling tools, business management software, ecommerce platforms, and email autoresponders. These include Salesforce, Zapier, Shopify, and Constant Contact.
Reporting
BirdEye's free Scan Your Business tool scans the web for instances of your business on business listing sites, then generates a rating of your online presence as it compares to your competitors. Criteria that go into rendering this score includes where you are listed, your reviews, your ratings, and how you stack up against competitors across more than 300 business listing sites.
Dashboards offer tile sections to deliver insights that are easy to understand. For example, each business listing site has its own tile that reveals metrics like the number of reviews, your business rating, and the average rating of your most recent reviews―in the last 30 days, for example. Athena trends are spelled out for even the nontech-savvy business owner to understand, including clear trending topic lists and sentiment scores.
BirdEye Ease of Use
Overall, BirdEye has earned a 4.8 out of 5-star review for ease of use on Capterra. With clear dashboards and automated business listing updates and report generation, BirdEye is set up for small business owners with little tech knowledge to use easily. Surveys can also be set up and customized with an intuitive menu and templates. It takes just a few clicks to design and deploy each one.
What BirdEye Is Missing
BirdEye does not offer customizable landing pages like Yext does, nor the ability to set up alerts for Google My Business's Question & Answer feature. It also doesn't offer built-in team chat or appointment scheduling features like Podium does.
What Users Think About BirdEye
Customers who posted a review on Capterra say BirdEye is easy to use. They like that the software's reporting hands them insights with little data interpretation needed. They say that customer support is extremely responsive, knowledgeable, and patient in answering questions and resolving problems. We have had a similar experience with BirdEye's customer service. Users say they would like it if BirdEye offered plans for less than $200 per month.
Where to Find BirdEye
To learn more about BirdEye, visit its homepage, then click the "solutions" header menu. From the drop-down menu, click the "Small Business" tile for an overview of what it can offer your small business. You can also get a custom pricing quote based on your company's size and needs by visiting its price page. Click "Pricing" from its homepage footer menu, then fill out the simple form to get a quote.
Podium: Best for Service-based Organizations

Podium is reputation management software that stands out by offering a combination of review and feedback gathering tools, in conjunction with a central platform for addressing any problems revealed via multiple member access for a collaborative team resolution process. As such, it is best for service organizations that are looking for a reputation management software to use as a springboard for improving customer service.
Podium Pricing
Podium does not publicly list its prices. However, you can ask the company for a custom quote by clicking "Pricing" from its website footer menu, then filling out the form on the next screen to receive your quote.
Podium Management Features & Functionality
Podium offers features for gathering customer feedback and reviews, then improving customer perceptions via a team collaboration process. These features include review invites and alerts, surveys for understanding customers' sentiments, insights that reveal customers' purchase and brand-interaction behavior, and webchat for conversing with team members and customers to resolve problems.
Here are eight key Podium features to help you build, monitor, and improve your reputation:
Review invites: Use customizable review-request templates to invite customers to leave reviews on more than 20 business listing sites. You can even automate when review invites are sent out to customers and on what channels and devices.
Alerts: Podium offers instant alerts when a customer expresses a complaint via a survey. From there, you can reach out to them to start a two-way conversation to resolve the issue before it becomes a negative public review.
Review monitoring: You can monitor conversations or reviews about or with your brand from one centralized place, then respond to customers across multiple channels, including Facebook, Instagram, text messaging, and your website.
Webchat: Webchat can be added to your website to offer live chat to website visitors. It also allows you to connect with consumers no matter where you or they are. With a click of a button, you can transfer conversations with those who are connecting via webchat to text. That way, even when your leads walk away from the computer, you can still nurture them to convert via their mobile devices.
Surveys: The Podium Feedback feature allows you to gather feedback from your target audiences via short surveys. For example, you can post a survey on your website and trigger it to pop up after someone has made a purchase asking something like, "On a scale of 1-10, how likely are you to recommend us to a coworker?"
Contextual feedback: Learn the context behind visits to your website, including what channels website visitors came from, who at your business they've interacted with, and their purchase history.
Switchboard: Indicate how many customers you want to receive survey or feedback invites as opposed to those who receive invitations to leave a company review.
Podium Interaction Platform: Forego email and consolidate all your interactions with your team, customers, and leads into one platform. Use the mobile app to invite team members who are in the field or on the go into the conversation. Assign tasks and conversations to the most fitting team members for problem resolution.
Integrations
Podium offers more than 30 integrations that allow you to use the Podium software in conjunction with the key software you use to run your business. Integrations include Salesforce, QuickBooks, Zapier, DocuTAP, and Profit Systems.
Dashboard & Reporting
Podium's dashboard offers intuitive to interpret color-coded graph-based reports that show you an overview of your current company reputation and allows you to track it over time. It includes metrics like feedback trends by location and company department, total reviews by month or year across channels—Google and Facebook, for example—and employee response times to feedback or reviews. More in-depth metrics are available via downloadable reports.
Among its key reports, the sentiment analysis report identifies trends among your reviews so you can get a pulse on how positive or negative they are. The competitive benchmark report compares review star ratings and the number of reviews among competitors, insights that allow you to develop a competitive advantage. Lastly, the net promoter score (NPS) tells you how likely customers are to recommend your products or services currently and over time.
Podium Ease of Use
Users who posted reviews on Capterra offer a collective 4.5 out of five stars when evaluating ease of use. Users say that it is super-easy to set up review invite campaigns and send out review invites. However, the fact that more in-depth analytics reports are only available via download makes the analytics dashboard less than straightforward.
Customer Support
Podium's website does indicate customer support is available via text and phone. However, no other information is published. To learn more about its customer support features, text, or call the company at 855-716-0428.
What Podium Is Missing
Podium does not offer a ticket-based workflow for solving problems expressed in customer feedback or reviews. It also doesn't offer the ability to update business listing page information instantly like Yext offers.
What Users Think About Podium
Users who posted reviews on Capterra love that Podium is very easy to use in terms of setting up review-request campaigns and sending them out. They also love that they can handle all team and customer communication from one platform. They would like it if Podium offered more in-depth analytics reporting within the Podium dashboard.
Where to Find Podium
To learn more about Podium, visit its website, and click the "Products" header-menu tab. Click its different features from the drop-down menu to learn about the company. You can also request a demo of Podium's features by clicking the "Watch Demo" button on the top right-hand corner of any of its website pages. Finally, to get a custom quote, click "Pricing" from its website's footer menu, then fill out the form. Click here to get a quote from Podium.
Yext: Best for Intuitive Analytics Reporting & Dashboard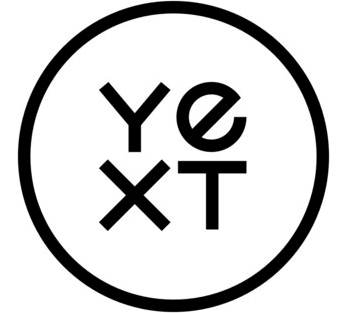 Yext is a reputation management software that stands out by allowing you to integrate business listing sites and operations platforms like appointment-scheduling platforms for all store locations and gain insights from them using one dashboard. As such, it is best for businesses needing to understand the impact of their reputation at scale like franchises needing to monitor the reputation of multiple stores and learn how that reputation creates new leads.
Yext Pricing
Yext does not offer pricing plans but instead learns about your company and its needs, then offers a custom quote for relevant services. To get a custom quote, visit the Yext pricing page and click "Contact Us." On the next page, use one of its listed contact options to discuss your quote with a representative.
Yext Management Features & Functionality
Yext offers features and functionality for viewing all review sites on which your business is represented. From one dashboard, you can update all your business listings, monitor and gain instant notifications of reviews posted there, respond to those reviews at scale, and develop landing pages to convince potential customers who've developed an interest due to your positive brand reputation to become customers.
Here are six key Yext reputation management features and functionality:
Yext Reviews: This dashboard allows you to view all sites where your business gathers reviews across the web, including your social media profiles and business directory listings like Google My Business.
Match and Lock: You can update your business information in your dashboard, and it will disperse all information changes to all your integrated review sites instantly, including your name, phone number, address, business hours, and even promotional links and call-to-actions (CTAs). Then, it will lock your information so that business site users can't change it.
Yext monitoring and notifications: Yext's Review Monitoring feature uses integrations with sites like Google My Business and Facebook to allow you to get instant alerts when new reviews are posted and view them all from a single dashboard.
Yext Intelligent Review Response: This feature allows you to scale your review response process. Instead of thinking up a unique response for every post, Yext uses sentiment analysis to determine important keywords within reviews and then gives you a list of fitting preset responses you can post with one click.
Yext Knowledge Graph: This is a central repository of all the important public-facing facts about your business on all your business listing and landing pages. Once you update the information in the Knowledge Graph, that information is instantly updated across your entire online presence.
Yext Pages: Once reviews have convinced someone to try your products or services, a well-designed landing page can take them from interested consumers to customers. Yext Pages offers landing pages that pull information from your Yext account to ensure all information is always up to date. Add a landing page link to your business listing profiles so people can click to learn more about your company.
Integrations
Yext integrates with more than 100 CRM, chatbot, appointment scheduling, ad targeting, reputation management, and other apps. These include Salesforce, Hootsuite, Podium, LivePerson Chatbots, and Agendize Appointment Scheduling.
Dashboard & Reporting
Yext Analytics offers in-depth insights regarding your business's performance across all your review sites and platforms, as well as across devices. Metrics include how well your business presence ranks in Google as well as how people behave when they view your business listing information, including their click and conversion behavior. You can also define what constitutes a conversion, such as an event RSVP or a purchase, for example.
Yext's Report Builder allows you to create reports of all instances where your business information and reviews are present. For example, you can integrate the Yext with Google My Business, Google Search Console, and Facebook Analytics and view analytics reports from these platforms within your Yext dashboard without having to log into each platform. Then, customize your report by choosing which of them appears on your dashboard.
Yext Ease of Use
While Yext has many features for users to learn, the purpose of the tool is to make your business listing and review management easy. You can update key information instantly across all your listings from one central dashboard. The Yext interface makes gathering insights easy because you can create custom reports that only show you the information that's most useful for you, without cluttering your dashboard with other data.
Yext Customer Support
Yext's basic support features are included in all plans; it includes live chat or email during business hours Monday through Friday―with offices closing at 6 p.m. Depending on your custom plan, response times vary from 8 hours to two business days. For example, some plans include phone support Monday to Friday during business hours and a response time of within eight business hours.
What Yext Is Missing
Yext does not offer a ticket-based workflow for handling negative reviews as BirdEye does or a team chat platform as Podium does. It also does not offer competitor reports as Podium does. Finally, it doesn't offer the ability to share positive reviews across social media as Hootsuite does.
What Users Think About Yext
Users love that Yext makes managing and responding to business listing reviews easy, even when trying to manage dozens of business listings at a time. It's easy to add new locations, and they can update all their business listings instantly. Many say that the price is a little steep for many small businesses. For more reviews, visit our Yext reviews page.
Where to Find Yext
To learn more about Yext, visit its homepage and click the three lines at the top left-hand corner of the page to view a list of its products. Click on each product to learn more about them. You can also click on "Packages" to learn the features offered for different business sizes, then click "Contact Us" to get a custom quote for your business needs.
ReviewTracker: Best for Managing the Reputation of Multiple Store Locations

ReviewTracker is a reputation management software that stands out by allowing you to request and respond to reviews by location, both in-store and online. Its competitor reports allow you to compete against local competitors for all your store locations. As such, ReviewTracker best suits franchise or regional businesses that need to manage online reviews for all store locations easily.
ReviewTracker's Pricing
ReviewTracker's Lite plan includes the ability to manage Google and Facebook reviews, analytics, mobile app, and alerts. Its Starter plan adds unlimited sites and advanced review requests and responses. Finally, the Essential plan adds competitive analytics. Choose a plan, then adapt it to your needs by choosing features, and ask for a custom quote.
ReviewTracker Plans & Features
| Plan | Lite | Starter | Essential |
| --- | --- | --- | --- |
| Price | Custom quote | Custom quote | Custom quote |
| Support | Self-support | Email | Dedicated customer success manager |
| Review Sites | Google and Facebook | Unlimited review sites | Unlimited review sites |
| Analytics & Dashboards | ✔ | ✔ | ✔ |
| Mobile Apps | ✔ | ✔ | ✔ |
| Alerts | ✔ | ✔ | ✔ |
| Review Requests | N/A | ✔ | ✔ |
| Review Response | N/A | ✔ | ✔ |
| Net Promoter Score (NPS) | N/A | ✔ | ✔ |
| Competitor Reports | N/A | N/A | ✔ |
| Keyword & Sentiment Analysis | N/A | N/A | ✔ |
| Review Widgets | N/A | N/A | ✔ |
Lite
ReviewTracker's Lite plan offers analytics and dashboards―with metrics like your average ratings, number of reviews, and how fast and often your representatives respond to reviews for all your business listing sites―the ability to manage reviews across Facebook and Google, and review alerts so you can be sure to respond to reviews in a timely manner. Its mobile app allows you to collect and respond to reviews from your mobile device.
With the ability to receive and respond to reviews on both Facebook and Google, this plan is best for small businesses just starting to build online reviews. Businesses can start building their online reputation with two prominent listing pages. Alerts allow you to respond to reviews in real-time so you can solve negative reviews immediately. This is a straightforward software without advanced features, so there's no need for a marketing team to manage it.
Starter
The Starter plan has all the features of the Lite plan. You can also manage reviews across unlimited sites. Further, in addition to the analytics dashboard, mobile app, and alerts, you can ask for reviews by email, short message service (SMS), on your site or in-store kiosks, and via landing pages, and learn if your efforts are improving your reputation via an NPS. You can also respond to reviews from your dashboard, and tag team members who are best able to answer them.
With the ability to ask for reviews across unlimited sites and via multiple channels, including in-store, this plan is best for businesses with one or more established brick-and-mortar stores that people are already reviewing. In-store kiosks allow you to build reviews for the stores that perhaps have less than others. Furthermore, for more personalized review responses, you can tag team members from individual locations to respond to reviews about them.
Essential
ReviewTracker's Essential plan includes the features of the Starter plan and adds competitor reports, keyword and sentiment analysis, and review widgets to the mix. You can learn how your business stacks up against competitors by review site and track how customers view your stores over time and by region to see if your reputation is improving. Its review widgets allow you to embed reviews on your website via a carousel or filtered by location.
With competitive reporting, the Essential plan is best for regional businesses that already have a strong online presence but wish to boost their reputation to outrank competitors. To compete further, you can parse data by region to understand where your brand needs the most help, then amplify the reviews you have earned from those areas to attract new customers and so more reviews.
ReviewTracker Customer Support
ReviewTracker's customer support options vary by plan. Its Lite plan includes self-support, which are ReviewTracker Guides to troubleshoot or learn new features. Its Business plan adds email support. Finally, the Essential plan offers you a dedicated customer success manager who offers managed review responses via templates you've approved to respond; reports with insights at the local, regional, and brand level; and continual business listing updates.
ReviewTracker Ease of Use
Without a ton of additional features, ReviewTracker is a straightforward software that users say is extremely easy to set up and use to manage reviews across all review sites. They say that extracting insights from the dashboard, even for franchises, is very intuitive.
What ReviewTracker Is Missing
ReviewTracker does not offer team chat features like Podium does. It also doesn't offer Yext's Match and Lock feature to ensure your business listing information is never changed without your knowledge and approval. Its Lite and Essential plans also do not allow you to update all your business listings in real-time and instantly like Yext offers.
What Users Think About ReviewTracker
Users who posted reviews on G2 love that ReviewTracker is super easy to set up and use. They also love that it is very easy to extract insights about your online reputation, even across multiple locations. They say that customer support is extremely knowledgeable, responsive, and friendly. They do wish that, for the Lite plan, there were more video how-to guides to walk users through features, and they wish its analytics reports offered more in-depth data.
Where to Find ReviewTracker
To learn more about ReviewTracker, visit its homepage, and click "Products." Choose the products from the drop-down menu you're interested in learning more about. You can also request a free demo by clicking the "Request a Demo" button from the header menu of its website. You can also start a free ReviewTracker trial, no credit card required.
Reputation.com: Best for Midsized to Large Chain Business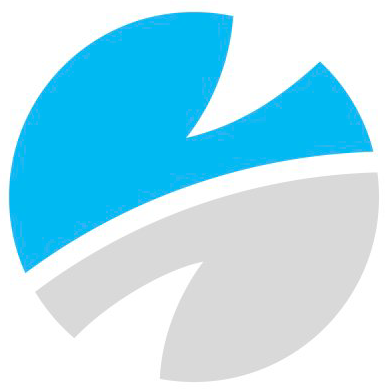 Reputation.com is reputation management software that stands out with the ability to offer review management features for companies with widespread reach across social media, email, SMS, and in multiple store locations. Its Find a Doctor and Find a Store tools allows customers to find a brand location no matter where they are. As such, Reputation.com is best for large, well-established national brands with a wide reach, including medical network brands.
Reputation.com Pricing
Reputation.com does not offer public pricing details for its services. Pricing is dependent on your business and its needs. To get a custom quote from Reputation.com, contact Reputation.com sales at 800-888-0924.
Management Features & Functionality
Reputation.com offers a wide range of reputation management features across multiple channels. These features include the ability to monitor online reviews and respond to them in a timely manner, the ability to ask for reviews across channels, website streaming of your latest location-specific reviews, business listing claiming and updating capabilities, surveys, a social-media suite, a ticket-based workflow for resolving complaints, and in-depth metrics.
Here are 10 social media management features Reputation.com offers:
Online reviews: This allows you to monitor reviews across Google, Facebook, and hundreds of other business listing and review sites.
Alerts: When someone posts a review on one of your social media or review sites, you will receive instant alerts, allowing you to respond in real-time or a timely manner. Use templates to scale your responses, allowing you to respond faster no matter how many reviews come in across your locations.
Review requests: Request reviews on the platforms your customers prefer, including via email, SMS, or in-store kiosks.
Review streaming: To boost product, location, and brand credibility for those assessing your business via your website, stream your reviews to all your location's websites as people post them.
Business listings: Reputation.com allows you to claim all your business listings automatically. It will then scan all your listings for missing or inaccurate information, then fill out your listings with your current and correct business information. From there, you can update your information and publish it on all your listings instantly.
Directory management: Reputation.com's Find a Doctor and Store Locator allows you to create a website page for each of your locations, then fill it with accurate and up-to-date information and location-specific reviews. That way, when local people conduct "near me" searches, they find the most accurate information for their location instantly.
Surveys: Reputation.com's surveys allow you to set up short surveys that directly ask customers how likely they are to recommend your products or services to their friends, coworkers, or family. You can send these surveys out via email, SMS, or in-store kiosks. Then, the analytics give you an aggregate score of customers' responses so that you know where you stand and if you need to improve.
Social suite: Reputation.com's Social Suite allows you to monitor your reputation across social media, then respond to conversations from your dashboard. You can create and schedule location-specific posts and ads for your stores' social pages.
Actions: Actions allows you to create a single repository of reviews and feedback from all your channels and devices like email, call centers, SMS, review sites, and social media. From there, you can delegate its responses via a ticket-based workflow to individual team members and/or specific locations most able to solve expressed problems. This is especially helpful for brands with multiple store locations.
Reputation score: This score shows you an overview of where your business's reputation stands in terms of overall ratings, reviews, and social engagement across your entire online presence. You can also compare your score to industry averages and other businesses to see how competitive your brand reputation is.
Integrations
Reputation.com offers seamless integrations with hundreds of business software and tools, allowing you to create seamless workflows across your business. Integrations include ecommerce platforms like Amazon, business listing/review sites like Google and Foursquare, social media sites like Facebook, and CRM software like Salesforce.
Dashboard & Reporting
Reputation.com's analytics reports offer you all the key metrics that give you a pulse on your business's reputation, including how many surveys have been completed, the star-ratings you've earned on review sites, a breakdown of your reputation score, your brand's sentiment analysis, and how many reviews your business has earned. Reports are offered in intuitive-to-interpret graphs, word clouds, and number scores.
Customer Support
Whether you want someone to manage your reputation or just need guidance for certain tasks, Reputation.com offers support options for you. Its global managed services team combines product knowledge with customer service and is available 24/7. If you don't want a managed reputation, you can reach out to a customer service manager as needed for support. Its website doesn't reveal its contact channels like phone, email, ticket, or live chat.
Reputation.com Ease of Use
Capterra users rate Reputation.com's ease of use at 4.4 stars out of 5. They say that its customer service and training programs allow them to get a clear sense of how to use the platform on a basic level. However, for those who would like to customize their reports or surveys for clients, they say the platform makes these types of advanced tasks difficult to accomplish.
What Reputation.com Is Missing
Reputation.com does not offer a team-based chat platform for a team approach to discussing and resolving issues that become clear through feedback or reviews. It also doesn't offer a mobile app for managing your business's reputation on the go like ReviewTracker does.
What Users Think About Reputation.com
Users who posted on Capterra love that Reputation.com offers customer service that is knowledgeable and friendly and that the software offers features for reputation management across channels and multiple locations. They say its analytics reports are easy to decipher, but they wish the software offered deeper customization for its reporting and survey features. For more reviews, view our Reputation.com customer review page.
Where to Find Reputation.com
To learn more about Reputation.com, visit its homepage and click the "Solutions" tab. You will be presented with a drop-down list of solutions. Click on them to learn more. You can also request a free demo by clicking its "Get a free demo" button at the top right-hand corner of its website. Click here to set up a free Reputation.com demo.
Hibu: Best for Ease of Use

Hibu is a digital marketing firm that includes reputation management software and managed services in its offerings. Its representatives guide you in tasks you must complete like responding to negative reviews and manages other tasks where your involvement isn't required like claiming listings. As such, it is best for businesses looking for strong guidance and primarily a hands-off approach to digital marketing and reputation management.
Hibu Pricing
Like many other providers on this list, Hibu does not publish plan prices and instead offers a custom quote for each business. However, its representatives tell us its plans range from $200 to $1,000 per month for small business plans, with most small businesses needing a plan closer to $1,000 per month.
Management Features & Functionality
Hibu is a digital marketing firm that offers everything from website design and online advertising to search engine optimization (SEO). Its holistic approach centers around building a positive reputation across all marketing channels and your online presence. As part of its service plans, it offers reputation management services like listings management, review request and response capabilities, and positive-review promotion capabilities on your website.
Here are six reputation management services Hibu offers small businesses:
Listings management: Hibu's Listings Management service ensures your business listings are claimed and information is accurate across listing sites, business directories, and apps, including on voice search. This includes platforms like Foursquare, TripAdvisor, Siri, Alexa, and Google. In addition, it will feature your latest business photos, videos, events, and menus across your online presence.
Review requests: Hibu offers a link you can include on business cards, or in emails or text messages to send customers to your review page. When people who rate your business with 4 to 5 stars leave a review there, they will be asked automatically to submit a review on your Facebook, Google, or Yelp pages, thereby increasing positive reviews on these sites.
Hibu reputation: This is a dashboard Hibu offers that allows you to view all of your online business listing and reviews, then respond to customer feedback on Google and Facebook from the dashboard. This eliminates the need to constantly search for your reviews to stay on top of answering them.
Website amplification: From your Hibu dashboard, Hibu offers embed codes for all your reviews, meaning you can publish them on your website. That way, when prospective customers view your website to consider your products or services, they can get real testimonies from people like them.
Facebook business page development: Hibu helps you set up a professional Facebook Business page complete with your company information and photos. Then, it manages Facebook advertising to spread positive awareness about your brand.
Business listings scan: This is a free preliminary scan Hibu offers that checks to see where your business information appears on the web, including your business name, address, phone number, and if that information is correct.
Dashboard & Reporting
The Hibu dashboard offers real-time analytics graphs and charts around how your business listings are doing, the reviews they've received, and even competitor reputation metrics compared to yours. Metrics include your business's total number of reviews, its number of positive and negative reviews, its average star rating, its most recent reviews, the number of recent review responses by your business team, and ratings on individual listing sites.
Hibu Ease of Use
Many of Hibu's reputation management services like claiming your listing pages, setting up your Facebook Business Page, and requesting reviews is either done automatically or are managed by Hibu digital marketing experts. For this reason, Hibu is perhaps the easiest reputation management service to use on this list.
What Hibu Is Missing
Hibu does not offer many of the advanced self-service reputation management tools that other providers on this list do, including surveys, social-listening capabilities, and review streaming as Reputation.com does. It also doesn't offer some features that make self-managing a business's reputation easy, like a mobile app, as ReviewTracker does.
What Users Think About Hibu
Users who posted on Trustpilot love that Hibu is a full-service digital marketing firm. They say its website design is stunning, and they love that its comprehensive marketing plans take their businesses to the next level of growth. However, many said the company's Facebook ads were incorrectly targeted, and some did not like that the company charges fees to cancel contracts. For more customer reviews, view our Hibu reviews page.
Where to Find Hibu
To learn more about Hibu, visit its website and click its "Digital Marketing" header menu tab, then click "Solutions" from the drop-down menu for a high overview of its services, or click on the individual solutions listed to learn more about the company. You can also set up a free consultation with Hibu by clicking the "Get Started" button located on the top right-hand corner of its home page. Click here to set up a free consultation with Hibu.
Bottom Line: Online Reputation Management Software
Reputation management software offers small businesses all the tools they need to build and maintain a positive online perception of their brand. These include business listing management, review monitoring, feedback gathering, and negative review alert and resolution tools. We reviewed the top 25 reputation management tools to land on the top six based on functionality, use-case-specific add-ons, ease of use, customer support, and reviews.
We believe BirdEye offers businesses the most comprehensive and affordable reputation management software. For just $200 per month, you get basic reputation management tools and functionality like business listing management, review invite and monitoring, and feedback-gathering tools as well as advanced tools like a platform for resolving customer problems and social listening functionality.