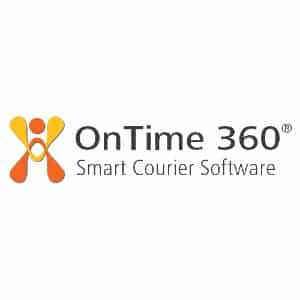 When to Use OnTime 360
OnTime 360's price, learning curve, and the sheer number of niche functions make it best for high-volume delivery operations. In particular, we recommend OnTime 360 for:
High volume delivery restaurants: In our ranking of the best food delivery software, OnTime 360 earned a score of 4.07 out of 5. Restaurants that do a high volume of delivery with an in-house driver team—especially those with an active catering business—will get great use from OnTime 360's dispatch, driver-tracking, and messaging functions.
Delivery operations that need offline functionality: The OnTime 360 system constantly backs up to the cloud. If your central dispatch or drivers lose internet connectivity, they can still access information stored in the app itself. So your drivers will never lose vital information in the middle of a delivery.
Farms, bakeries, and small vendors that deliver to business clients: OnTime 360's route-optimization and invoice management tools make this system an excellent fit for small businesses that regularly deliver to—and bill—other businesses.
High volume grocery delivery operations with large driver teams: OnTime 360's higher-level membership tiers include auto-complete and driver workload balancing tools to streamline a high traffic delivery operation.
Multi-location restaurant and retail shops offering delivery: You can operate OnTime 360's dispatch tools from any location. Local chain restaurants or retail operations that offer delivery can manage several routes and drivers from a central office.
When to Use an Alternative
Independent restaurant and retail shops with small delivery operations: If delivery is not your primary profit driver, OnTime 360 is probably a bigger tool than you need. Try the more accessible Tookan, instead.
Restaurants that need POS integration: OnTime 360's open API communicates with other software tools, but small restaurants will likely need to hire a software specialist to build a custom POS integration. You can get this functionality for less with a restaurant POS system like Toast that includes built-in delivery management.
Businesses that deliver via bike courier: If you primarily use bike couriers, try GetSwift. This user-friendly system is a better fit for the smaller footprint of bike courier operations.
OnTime 360 Overview
PROS

CONS

Strong offline functionality
Needs custom POS integration
Real-time driver tracking and communication
System takes time to learn
Built-in billing and invoicing
Subscriptions have user limits
OnTime 360 Pricing
OnTime 360 follows the software-as-a-service (SaaS) model, charging users a monthly subscription fee to access its software tools. OnTime offers multiple membership tiers: Essential, Professional, Enterprise, and Enterprise Plus. The cost ranges from $39 to $349 per month. New subscribers also pay a $99 setup fee that is waived if you pay your monthly fees in one annual payment. Each tier includes a set number of users, but you can add additional users for $19 per month.
All subscriptions include robust dispatch management features and comprehensive customer support. The expanded features offered in higher tier subscriptions include time clock functions, expanded file auditing, white labeling, and fleet maintenance scheduling.
Most small restaurants, farms, and retail operations don't need software to cover these tasks. Unless your operation is extremely high volume, the Essential package has everything you'll need. If you want to kick the tires before you commit, OnTime 360 offers a 14-day free trial. Users can cancel at any time; OnTime 360 does not require a long-term contract.
OnTime 360 Pricing Plans
| | Essential | Professional | Enterprise | Enterprise Plus |
| --- | --- | --- | --- | --- |
| Monthly base price | $39 | $129 | $199 | $349 |
| Included users | 2 | 6 | 10 | 18 |
| Dispatch, order entry and messaging | ✔ | ✔ | ✔ | ✔ |
| Timeclock | N/A | ✔ | ✔ | ✔ |
| Quickbooks integration | N/A | ✔ | ✔ | ✔ |
| Reporting and Analytics | N/A | N/A | ✔ | ✔ |
| White label mobile app | N/A | N/A | N/A | ✔ |
| Unlimited API integrations | N/A | N/A | N/A | ✔ |
Connecting your payment gateway or POS system requires a Professional-level or higher plan. Transactions processed via the API connection may incur additional fees, though. Your costs can add up quickly if you link several tools.
OnTime 360 Hardware
OnTime 360's dispatch and management dashboards operate best from a dedicated desktop computer running Windows 7 or higher. Technically, you can get the OnTime software to work on a macOS system via an intermediary app like Parallels, but this may incur additional fees. The OnTime team further recommends at least 1 gigabyte of available RAM, a 4 gigabyte hard disk, and a display of at least 1280 by 800 resolution.
The built-in OnTime Mobile driver app works on both iOS and Android devices. Your team can download the mobile app for free from the Apple App Store or Google Play. OnTime also supports devices on the Windows Mobile platform. These devices include rugged commercial-grade mobile devices, like Motorola Enterprise Digital Assistant (EDA) devices. This is a terrific option for delivery businesses that need drivers to process barcode scans or collect customer signatures.
OnTime 360 Features
OnTime 360 has two major software components; a management and dispatch system and a mobile driver app. Users download the management and dispatch app from the OnTime website; drivers download the driver app from their smartphone app store. Once you download either app, a guided setup wizard prompts you to enter business or personal details.
Delivery tickets are added to the dispatch queue via manual entry, bulk .csv file upload, or API software integration. You can schedule optimized delivery routes for recurring deliveries (like a farm that delivers to restaurant clients might) or assign new orders to drivers in real time (as a high-volume pizzeria does). Your drivers receive detailed delivery information on their connected devices and can scan barcodes or collect customer signatures to confirm delivery.
Unlike smaller delivery management software platforms, OnTime 360 includes invoice generation tracking functions. OnTime 360 can automatically generate invoices on a set billing cycle for you, or you can manually enter invoices. You can also create a customer portal that allows customers to create detailed profiles and self-schedule deliveries. This feature is especially useful for farms that want to expand into local delivery.
In addition to the essential functions we'll explore below, OnTime360 includes:
Offline functionality: OnTime 360 calls this "Smart Client Technology." Restaurants and retailers that use cloud POS systems call it "offline function." Whatever you call it, it means the OnTime 360 system backs up your data on OnTime 360's central servers and regularly syncs with all connected devices, so your team never loses necessary information in the middle of a delivery.
Payments: Professional-level and higher subscribers can add credit card payment processing via Authorize.net.
Cash on delivery and digital signatures: OnTime 360 allows your drivers to accept cash upon delivery and tracks these transactions so that you can settle up when drivers return to your location. You can also prompt drivers to collect photographs or customer signatures on their mobile devices to confirm a completed delivery. Digital signatures are automatically stored with the delivery ticket, and you can include them on invoices and customer statements.
Reporting: Enterprise and Enterprise Plus subscribers gain access to detailed, real-time reports to track productivity, sales, invoices, and more. You can customize reports and invoices with your business logo and revise layouts to meet your business needs. You can export reports as PDFs, Excel spreadsheets, webpages, or text files.
Quick search: All of OnTime 360's app screens include a search box that allows you to quickly search for customers or delivery tickets. OnTime 360 searches across all of your records to find matching information and shows results in real time. Your drivers and dispatchers can quickly locate any record from a customer name, address, or order number.
Timekeeping: Users at the Professional level or higher tiers can use OnTime 360 to record employee hours for payroll. This is helpful for businesses that dispatch delivery drivers remotely; drivers can clock in from their smartphone app on the way to their first drop-off location.
Delivery Management
Scannable color-coding: New, assigned, en route, and completed deliveries are color tagged so you can assess their status at a glance.
Speedy order entry: OnTime 360 auto-populates delivery ticket information with returning customer information.
Print shipping labels: Print shipping labels, bar codes, or invoices to include with outgoing deliveries.
Detailed fees: Add multiple delivery fee types and charge individually or stack fees.
Control user workload: The dispatch screen shows current driver assignments, so you never overload one team member.
Custom messaging: Send email and text notifications to drivers and customers via the OnTime app.
Confirm delivery: Require a barcode scan, photo, or digital signature to confirm completed deliveries.
OnTime 360 includes several insightful functions to speed your delivery process. When you start typing a new order into your OnTime 360 dashboard, the system will automatically check the information against your existing customer information to generate suggestions to complete the form. Once an order is in the delivery queue, OnTime 360's color codes will highlight new, assigned, en route, late, failed, canceled, and completed orders. The dispatch screen shows you each driver's assignments so you can assign new orders to nearby drivers and avoid overscheduling one team member.
You have a lot of options for tracking deliveries once they leave your business. You can print invoices, barcodes, or bills of lading to include with outgoing deliveries. Drivers can scan barcodes at various stages of the delivery process or change the delivery status using drop-down menus in the driver app. You can also add a nearly limitless number of delivery fees. Choose to charge basic delivery fees by zone or distance and create additional fees for rush deliveries, one-hour service, or other custom settings that are relevant to your business.
Driver Management
Real-time tracking: OnTime's dispatch board shows your drivers' locations in real time.
Messaging: Email, text, and in-app messaging keeps dispatchers and drivers in close communication.
Choose your routing service: Choose the map that works best for you in your location; OnTime 360 sources maps from 68 different providers.
Remote dispatch: Allow drivers to clock in from their smartphones and start delivering immediately.
Self-assigned deliveries: Allow drivers to assign orders to themselves from the driver app.
View driver history: The app registers and logs driver locations hourly so that you can review drivers' whereabouts during a specific timeframe.
OnTime 360 supports multiple map routing services, including popular options like Google Maps, Waze, Bing, and Apple Maps. The driver-facing mobile app contains a wealth of tools beyond simple navigation. Drivers make themselves "Available" in the app to start receiving assigned orders with detailed customer information and delivery instructions. Busy operations can also allow drivers to self-assign deliveries from the unassigned delivery queue. If you remote dispatch drivers from their home locations, you can also use the driver app as a time clock.
Drivers can communicate in-app with the dispatch team. They can also update customer information from the driver app. So if a customer's phone number, preferred address, or delivery instructions change, drivers can attach a note to the customer file in real time. OnTime 360 logs driver locations once an hour, creating searchable driver location history logs. If you need to verify a driver's location for whatever reason—an accident, or a misdelivered order, perhaps—you can confirm your driver's location.
Customer Management
Detailed profiles: OnTime's customer profiles allow you to include custom delivery rates and detailed delivery information like gate codes.
Customer web portal: Give your customers direct access to dispatching tools, order history, and personal address books.
Customer self-dispatching: Allow customers to schedule and dispatch their own deliveries through the OnTime Customer Web Portal.
OnTime 360's customer profiles are some of the most detailed available in any delivery management system. You can include a wealth of contact information, multiple delivery addresses, and detailed delivery instructions. If your driver needs to watch out for an overly protective guard dog or put in a security code to access a building, you can attach all of this information to the customer profile.
Enterprise and Enterprise Plus subscribers can further expand their customer experience by offering an OnTime supported Customer Web Portal. The web portal can link from your business website. For a fee, you can customize your customer portal to match your website design. This portal allows your customers to view their outstanding invoices and upcoming deliveries. They can also edit their delivery information and self-schedule future deliveries. Your customers do not count as "users" for pricing your OnTime 360 subscription.
It would be nice to see some marketing integrations to leverage the rich customer profiles that OnTime 360 supports. OnTime users can, however, customize all of their in-app email messages and invoice templates. This is an easy place to include information about upcoming events or promotions. Alternatively, users can export their customer information in a .csv file and upload this list into a separate program like Mailchimp.
Billing and Invoice Management
Invoice management: Manually generate invoices or use pre-set billing cycle settings to auto-generate new invoices.
Customized branding: Format invoices with your logo, location, and contact information.
In-app communication: Email invoices and balance statements to customers directly from the OnTime management dashboard.
Accounting integration: OnTime 360 can communicate directly with QuickBooks, FreshBooks, and Xero.
OnTime 360 doesn't include a ton of pre-built integrations, but it has a significant area covered—accounting. The system integrates directly with QuickBooks, Xero, and FreshBooks. This one simple connection can save small businesses a lot of duplicate paperwork and administrative time.
OnTime 360 includes tools to support billing operations as well. Commercial bakeries, farms, and other vendors that supply business clients can include billing terms in customer profiles and generate invoices and customer statements in the OnTime 360 management dashboard. Alternatively, you can generate fresh invoices manually for each new order. You can email invoices and statements to your customers directly from your OnTime 360 system.
OnTime 360 Ease of Use
Encyclopedic online resources: OnTime hosts a comprehensive, searchable support site to guide users through the system's functions.
In-app tutorials: Your OnTime 360 dashboard includes a direct link to training resources.
Phone support: You can get an OnTime 360 rep on the phone Monday through Friday, from 8 a.m. to 5 p.m. Pacific time.
Emergency assistance: OnTime 360 support representatives are available in off-hours in the case of a system-down emergency.
OnTime 360 is built on the Windows operating system, and it looks like it. Imagine the soothing blue-gray tones and combination of sidebar and header navigation menus of Microsoft Outlook. The OnTime management and dispatch console looks exactly like that. Split screens show tasks that need your attention—like upcoming billing cycles—and active delivery requests. The main dashboard also includes links to software tutorials if you have questions. A snapshot screen displays your top customers alongside weekly and monthly profitability charts for an at-a-glance assessment.
The driver app is streamlined, displaying delivery and customer information on a bright, easy-to-read screen. You'll want to make sure your drivers operate with the most current app; older versions of the driver app can log active drivers out of the app and prevent you from assigning them new deliveries. Customer support is available in person during standard West Coast business hours, though the provider promises to connect users to technical support any time they experience a system-down emergency, even if it is during off-hours.
OnTime 360 Restaurant Software Alternatives
| Software | Best For |
| --- | --- |
| | Free delivery management software |
| | Delivery management with a built-in rewards program |
| | Restaurant POS with built-in delivery management |
| | Online ordering software with delivery management and marketing tools |
What Users Think of OnTime 360
Many OnTime users mention the knowledgeable customer support representatives and the polished look the app lends their business. Overall, OnTime 360 users rave about the system.
Capterra: OnTime 360 earns a rating of 4.2 out of 5 based on 30 user reviews.
Apple App Store: Drivers give OnTime's mobile app 4.7 out of 5, based on 1,000 reviews.
Users like the streamlined invoicing functions and speed of dispatch tools. A few users feel that OnTime 360 is difficult to use and takes time to learn. However, others gush about OnTime's ease of use. OnTime 360 is an incredibly comprehensive system; it's possible that it simply has more bells and whistles than small operations need.
Some drivers complain about the driver app logging them out when they are available. This appears to be a glitch with an old version of the driver app; OnTime 360 says that the most recent update addressed this issue.
| Users Like | Users Don't Like |
| --- | --- |
| Built-in invoicing functions | Learning curve can be steep |
| Easy dispatch | Dispatch requires a desktop computer |
| Time-saving task automation | |
Bottom Line
OnTime 360 is a perfect fit for independent foodservice and retail businesses that want delivery and invoice management in a single software tool. The robust management dashboard and connected driver app communicate seamlessly, allowing small businesses to present the same polished customer experience as a large brand. Best of all, OnTime 360 offers powerful offline functionality to keep your deliveries running in an internet outage. With prices ranging from $39 to $349 per month, OnTime 360 is accessible for all business sizes. To see if OnTime 360 is a fit for your business, contact the provider for a free trial.