OrderCup Review: Is It Right for Your Business in 2022?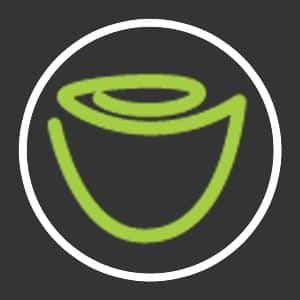 When to Use OrderCup
OrderCup is one of our top picks for shipping software and ranked second in our evaluation of the best shipping solutions, largely thanks to its practical free plan. It scored 3.94 out of 5—earning points for its pricing, customer service, and shipping functionality. The free plan makes it a good choice for retailers testing a shipping software's fit in their fulfillment workflow or sticking to a tight fulfillment budget. The software lost marks for having fewer and less robust features than its competitors. Functions such as email marketing, inventory management, and setting user permissions are very rudimentary on OrderCup's platform.
In particular, we recommend OrderCup for:
Small-scale sellers and startups on a budget: We found that OrderCup's free plan is a better choice for many small businesses than the starter-level plans from ShippingEasy and ShipStation (which cost $5-$9/month). Additionally, the service comes with cost-saving shipping perks such as free packing supplies and global address verification.
Global and international sellers: OrderCup can be used by sellers around the world. It was the first software of its kind to support Canada Post shipping for Canadian merchants and supports shipping with its core carriers (UPS, FedEx, and DHL) from a range of global origins. Plus, it offers better discounts from UK Mail and DX than its competitors.
Ecommerce beginners new to shipping: OrderCup offers industry-leading customer service—plus a Premium Customer Support option and an Initial Setup and Consultation Package. These features get you in close contact with the company's shipping experts to take care of the hard work for you, clear up any confusion, and make sure your shipping processes go smoothly.
When to Use an Alternative
Dropshippers: It's pretty impractical to manage dropshipped orders using OrderCup because it doesn't offer vendor connectivity or granular user permissions. Ordoro is the best shipping solution for dropshippers.
Sellers seeking a multipurpose tool: Some of the competing shipping solutions can replace other tools in your arsenal—whereas OrderCup is sharply focused on shipment management. For a shipping platform with robust inventory management capabilities, we recommend Ordoro. Additionally, check out ShippingEasy for its marketing features.
Fast-growing businesses: OrderCup is very limited in its number of integrations with ecommerce marketplaces and solutions. It doesn't offer an API to build your own connections with other platforms. ShipStation is a better choice for growing businesses—it offers more pre-built integrations than any other shipping software on the market (including a number of fulfillment centers), is compatible with API and EDI integrations, and can be accessed from a mobile app.
How OrderCup Compares to Other Shipping Solutions
Free starter plan

✔

✕

✕

✕

Paid monthly plan

$25 - $180

$5–$159

$9–$159

$59–$999

Discounted shipping rates

✔

✔

✔

✔

Integration capabilities
(shipping carriers, shopping carts, marketplaces, and ecommerce solutions)






36 pre-built integrations

65 pre-built integrations
Open API and EDI solutions

341 pre-built integrations
Open API and EDI solutions

42 pre-built integrations
Open API and EDI solutions available on Pro plan

Inventory management
features






Limited

Good

Good

Excellent
(only available on Pro plan)






Limited

Limited

Good

Excellent

Customer support

Excellent

Excellent
(Higher-level plans only)






Poor

Good

Ease of Use

Excellent

Good

Fair

Excellent
Note: Popular shipping software Shippo also offers a free plan, although it is not one of our top recommended providers.
OrderCup Overview
PROS

CONS

Free starter plan
Rudimentary features
Discounted shipping rates
Narrow reporting capabilities
Exceptional customer support seven days/week
Limited scalability
Free pickups, shipping supplies, and global address verification
Fewest direct integrations available
Powerful multi-carrier rate comparison tool
Minimal dropshipping functionality
Very highly rated in online reviews
OrderCup Compatible Carriers
OrderCup can ship with the following carriers:
UPS
UPS International
USPS
FedEx
FedEx International
DHL
DX
Amazon SFP
Canada Post
Endicia
Express1
First Mile
InXpress
Purolator
Pitney Bowes
Rakuten
Sendle
UK Mail
OrderCup Integrations
With OrderCup, you get plug-and-play integrations with 36 major shopping carts, platforms, carriers, and marketplaces and ecommerce tools.
The software's integration capabilities are fairly limited as compared to other shipping solutions. For reference, ShippingEasy offers 65 pre-built connections with apps and tools and carriers, and ShipStation has 341. Currently, no API is available through OrderCup to build custom integrations.
This is one of the main reasons we recommend OrderCup as an entry-level solution for small-scale sellers. It's a great tool for the price—but may not be compatible with developed stores using a range of sales channels and ecommerce tools.
As a workaround, the platform can support data from incompatible apps by importing CSV files.
Here's a complete list of OrderCup's current direct integrations:
Ecommerce Platforms & Carts
3dcart
BigCommerce
Lightspeed
Magento
PayPal
PrestaShop
Shopify
Spree Commerce
Volusion
WooCommerce
---
Marketplaces
Amazon
eBay
Etsy
Walmart
Walmart Canada
Yahoo! Stores
---
Other Tools
Chargebee
Groovepacker
InsureShip
---
OrderCup Pricing
OrderCup delivers a well-built free plan in addition to five paid programs. The main differences between each plan are the number of monthly shipments and user account allowance, but certain features are only available to mid- and high-level subscribers.
A 30-day free trial is available for all paid plans, and it provides users with unrestricted functionality. No credit card is required to sign up for a trial.
Users don't need to sign a contract to use OrderCup, and plans can be canceled, upgraded or downgraded at any time. If you change your plan level mid-month, you will be credited or charged a prorated amount.
Plans

Pricing

($/Month)

Monthly Shipments

Users

Free Plan

$0

50

1

Free Trial

30-Day

Short

$25

500

1

Tall

$45

1,500

2

Grande

$65

3,000

3

Venti

$95

6,000

5

Trenta

$180

12,000

12
Subscribers on all plans, including the free plan, can use unlimited sales channels and other integrations.
Customer service is available via email, live chat, screen sharing, forum, and phone support for all paid plans. Free plan users are limited to email and forum support, but reviews for these lower-level services are still favorable.
Premium Support is offered as a $50/month add-on, and it's a worthy investment for users managing complicated shipments (like cross-border exports), ecommerce beginners, and global sellers.
The add-on gives you unlimited toll-free phone support and priority handling for your service tickets. Premium support is included in the top-tier Trenta plan.
An Initial Setup and Consultation Package is available for $150, which buys complete setup and configuration of your OrderCup account from staff experts. The package includes an hour of consultation or training on software usage and shipping best practices
OrderCup Key Features
OrderCup's core features include order management, providing basic features such as batch processing, CSV entry, manual entry/editing, returns management, reporting/analytics, and more.
It also comes with inventory management capabilities—allowing you to manage your stock through OrderCup's product catalog support with warehouse assignment options and automatic syncing with multiple channels.
Email marketing features—such as the ability to send and automate branded outgoing emails, packing slips, and tracking notifications—are also available, but some functionality is limited on the free and Short plans.
Here are some of the additional features that set OrderCup apart from its competitors:
Discounted Shipping
Discounted postage is a great perk of using shipping software. OrderCup takes this benefit a step further by offering discounts on many international carriers, as well as local and regional transporters.
Plus, all users receive free pickups, free shipping supplies, and free global address verification.
These shipping discounts are available for all OrderCup subscribers (including starter plan users):
USPS Commercial Plus rates: Commercial Plus Pricing is a program offered by the U.S. Postal Service that provides deeply discounted postage rates normally reserved for high-volume shippers. These discounts are available through OrderCup regardless of your sales volume.
USPS International discounts: OrderCup states it provides users with rates lower than Commercial Plus Pricing for international shipments.
Priority Mail Cubic pricing: USPS Cubic pricing is a part of USPS's Priority Mail program, and it's usually only accessible by businesses shipping 50,000 packages or more each year. These rates are determined by package size and distance traveled (rather than package weight). OrderCup automatically detects when your packages qualify for discounted Priority Mail Cubic pricing.
Discounted DHL rates
Discounted UK Mail rates
Discounted DX rates
---
Rate Comparison Tool
All of our top shipping software picks feature a rate-shopping calculator tool that shows you the cost to ship your package with various carriers and methods—allowing you to pick the best rate.
OrderCup's rate comparison tool isn't as robust as those of ShippingEasy or ShipStation. Its user interface is less sleek and organized more simplistically but still highly functional. It displays a range of options on one screen and doesn't require you to re-adjust preferences before generating results from competing carriers.
---
Automation
Users on all plans can automate tasks within their shipping workflow to minimize human input, reducing fulfillment time and labor.
OrderCup's platform makes it easy to create rules based on conditions that trigger actions—such as automatically purchasing shipping insurance on any order over $100.
The web app has sophisticated filters to easily create specific conditions. You can define criteria using any of the order attributes below:
Order Status
Order Weight
Order Value
Order ID
Requested Ship Method
Item Name
Product Code (SKU)
Items Count
Total Item Quantity
Gift options
Amazon Prime designation
Destination Type
Address Line 1
Address Line 2
City
Status
Country
Date
User
Define your own custom filter
These conditions can be set independently, or in conjunction with one another. They trigger any of these actions:
Set Shipping Service
Bill Shipping to Third Party
Insure Package
Change Order Status
Request Confirmation
Set Ship-From
Apply Request Ship Method
Set Total Order Weight
Set Package Dimensions
Assign to User
Stop Processing Rules for the Order
Define your own custom action
Automated actions can be mapped to specific services—like carrier and shipping method selection. There's no limit to the number of automations you can add to your OrderCup accounts.
---
Value-added Support Services
Subscribers can choose add-ons to make shipping easier, smoother, and less labor-intensive. These features are helpful for ecommerce beginners, global merchants, or sellers managing complicated shipments.
Premium Support: For $50/month or $500/year, users get unlimited toll-free phone support in addition to the standard customer service contact methods. Premium Support tickets also receive priority responses, which gets eyes on your query as quickly as possible.
Initial Setup and Consultation Package: For $150, new accounts can be fully set up and configured to your specifications by OrderCup staff. The package includes an hour of consultation or training on software usage and shipping best practices.
---
OrderCup Ease of Use
Through in-depth analysis of reviews, company research, and hands-on experience with the software, we found that OrderCup is very easy to use. This is largely due to its customer service—which is the best-in-class.
Other contributing factors (such as its knowledge base and company website) aren't as developed as those of other shipping solutions. But we found that these drawbacks don't greatly impact the software's usability.
OrderCup's ease of use is based on the following factors:
OrderCup's quality of customer support is one of the biggest reasons we recommend it to small businesses.
Competing providers (namely ShipStation) offer a feature-packed platform for prices that aren't much steeper than OrderCup's. But, according to a wealth of reviews, its customer support is so inaccessible and ineffective that technical issues make the software more trouble than it's worth.
Furthermore, many popular shipping solutions greatly restrict their support contact methods for low-level subscribers. For example, users on ShippingEasy's Starter plan can only get help from a human through the company's community forum. After posting a query, sellers must wait for support staff members to respond on their own time (which sometimes takes days).
OrderCup's customer service team is available to all paid plans by phone, live chat, email, screen sharing, and a community forum. An integrated Web Support Portal allows you to create support tickets and keeps a history of all previous tickets.
The platform's free plan doesn't include access to phone support or live chat, but OrderCup's email responsiveness is highly rated.
Help is available 7 a.m. – 6 p.m. Pacific time, seven days a week. Plus, the team monitors for emergencies 24 hours a day.
A separate Europe-based support center is open 7 a.m. – 6 p.m. Greenwich Mean time, seven days a week.
OrderCup supports web-based direct printing of labels, customs forms, and packing slips—plus zero-configuration scale and scanner support on PCs and Macs.
The platform works with the following devices:
Most laser/inkjet printers
Thermal printers that support EPL2 or ZPLII or Image formats (most Zebra printers, Dymo, Brother, and other compatible thermal printers)
Most USB scales
Most hand-held USB scanners
OrderCup's online knowledge base consists of a video library, blog, and community forum.
The company's YouTube channel currently hosts 15 videos, each guiding the viewer through a step of the shipping process (such as setting up a USPS customs form and configuring OrderCup integrations).
The blog revolves more around announcements and events than actual learning resources, although it features some helpful posts for ecommerce sellers (like "4 Ways to Communicate Your Shipping Details").
The online resources available through OrderCup aren't as built out as those of its competitors. ShippingEasy, for example, has a tutorial and guide library with over 1,500 articles—plus checklists, guides, webinars, case studies, and calculators.
OrderCup Alternatives
| | | |
| --- | --- | --- |
| Best for: Small ecommerce businesses | Best for: Mid- to high- volume shippers | Best for: Small-scale sellers and those seeking a starter plan |
| Pricing: $5–$159/month | Pricing: $9–$159/month | Pricing: $0–$180/month |
| | | |
What OrderCup Users Think
Since it's a smaller company, online ratings of OrderCup are scarce on traditional software review websites like Capterra and G2.
Ecommerce platform app stores have the most insight from OrderCup users, and reviews are overwhelmingly positive.
Many reviewers mention switching to the software from one of the "bigger" shipping solutions due to the lack of customer support—and being pleasantly surprised by the stark difference in service. High-quality support is a common theme across nearly all OrderCup reviews.
A handful of ratings describe the software as "simple" and "straightforward," but some reviewers explain that the interface is highly customizable.
Most of the negative OrderCup reviews were left between 2011 and 2014. These ratings describe problems with support contact methods, Chrome compatibility, Mac compatibility, and server issues—all of which have now been resolved.
More recent negative ratings stem from the software being too simplistic and lacking features found in competing shipping solutions.
Bottom Line
OrderCup is a robust shipment management tool that can save small businesses and startups a significant amount of time and money. It's one of the only shipping solutions that offers a free plan—and that program is more functional than even its competitors' paid starter plans.
The software is an excellent pick for ecommerce newcomers, businesses on a budget, global retailers and international shippers. But due to its lack of direct integrations and other features, it's a poor choice for rapidly growing businesses.
If you manage fewer than 50 shipments per month, OrderCup's free plan is a must. As you scale, other solutions like ShippingEasy may be a better fit—but OrderCup offers a 30-day free trial on any of its paid plans, so you can test it at any stage risk-free.
You May Also Like …