Ordoro Review: Is It Right for Your Business in 2022?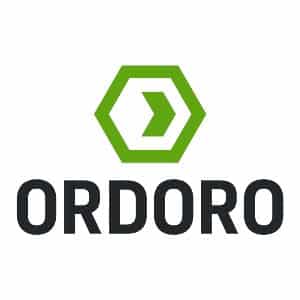 When to Use Ordoro
In our evaluation of the best shipping solutions, Ordoro scored 3.62 out of 5. It earned points for its impressive host of features (particularly its inventory management and dropshipping functions), ease of use, and terrific online reviews. Overall, these advantages make Ordoro a great choice for many midsize sellers.
Since our assessment is geared toward small businesses, the software's inaccessible pricing knocked it back significantly. Ordoro is packed with features for dropshippers, multichannel sellers, and midsize companies. Its platform comes with advanced automation capabilities to make fulfillment as hand-off as possible and unlimited account access for large teams—plus standard shipping management tools.
In particular, we recommend Ordoro for:
High-margin and/or high-volume sellers: If your store is making sufficient margins to support a $499/month subscription, Ordoro may be a worthy investment for its advanced automations and impressive set of features.
Growing in-house fulfillment operations: Every Ordoro subscription has unlimited user accounts and warehouses. This contrasts with platforms such as ShipStation—which limits accessibility to a small number of users and charges per additional account. Ordoro's structure benefits developed businesses with a sizable staff needing access to the program or inventory stored in multiple warehouses.
Dropshippers: Unlike most other shipping software, Ordoro is built for dropshipping. Its vendor connectivity, order management, and automation workflows are engineered to make the process as smooth and hand-off as possible. Services like ShippingEasy, ShipStation, and Shippo require compromising workarounds for dropshipped orders.
Retailers seeking a multipurpose tool: Though its price may be steep, Ordoro has the potential to replace a number of tools in your arsenal. Its robust inventory, vendor, and omnichannel management features go well beyond the scope of shipping.
When to Use an Alternative
Expanding small businesses and startups: Although it's a powerful multichannel tool, Ordoro restricts the number of sales channels each account can use. Express plan subscribers can use only two channels, and adding additional channels increases the already steep cost. Plus, its direct integrations are very limited. If your store is experimenting with expanding to new sales channels, ShipStation is a better choice. It integrates with most ecommerce platforms, tools, and marketplaces (around 340) and allows unlimited sales channel usage.
Businesses on a tight budget: Ordoro's Pro-level subscription is a much pricier tool than competing solutions, making it more difficult to fit into the budget of a shoestring operation. We found that ShippingEasy is a more economical option for handling shipments and other day-to-day operations.
Sellers seeking a simple way to manage shipments: If you're in the market for a shipment management platform—but don't need dropshipping functionality or advanced inventory management tools at this stage—Ordoro's platform will likely be overkill. Check OrderCup for a simple, straightforward, and cheap tool to compare rates and organize shipments.
How Ordoro Compares to Other Shipping Solutions
Free starter plan

✕

✔

✕

✕

Paid monthly plan

$59–$999

$25–$180

$5–$159

$9–$159

Discounted shipping rates

✔

✔

✔

✔

Integration capabilities
(shipping carriers, shopping carts, marketplaces, and ecommerce solutions)

42 pre-built integrations
Open API and EDI solutions available on Pro plan

36 pre-built integrations

65 pre-built integrations
Open API and EDI solutions

341 pre-built integrations
Open API and EDI solutions

Inventory management
features




Excellent
(only available on Pro plan)




Limited

Good

Good

Dropshipping features

Excellent

Limited

Limited

Good

Customer support

Good

Excellent

Excellent
(Higher-level plans only)




Poor

Ease of Use

Excellent

Excellent

Good

Fair
Ordoro Compatible Carriers
The software is compatible with the following carriers:
UPS
FedEx
USPS
DHL
Amazon SFP
Canada Post
Sendle
X Delivery
Ordoro Integrations
Ordoro has pre-built connectivity with 42 of the most common ecommerce tools and platforms. This list of integrations pales in comparison to ShipStation—which offers 341 integrations.
Here's a complete list of Ordoro's current direct integrations:
Ecommerce Platforms & Carts
3dcart
BigCommerce
Channel Advisor
Ecwid
Magento
ShopSite
Shopify
Shopify Plus
Squarespace
Stripe
Volusion
WooCommerce
Zoey
---
Marketplaces
Amazon
eBay
Etsy
Reverb
Walmart
---
Fulfillment & Logistics
Fulfillment by Amazon (FBA)
3PL Central
Accolade Distribution
Red Stag Fulfillment
SFG
Shipwire
---
Suppliers
Barco Uniforms
CWR Wholesale
Multimedia Technology
Sportsman's Supply Inc. (formerly Moteng)
---
Accounting
---
Point-of-Sale (POS)
---
Other Ecommerce Tools
Inventory Planner
Inventory Source
Re:amaze
---
Ordoro Pricing
Ordoro offers three paid plans ranging from an Express plan for midsize shippers to a high-volume Enterprise plan.
Plans

Pricing

($/Month)

Monthly Orders

Sales Channels

Free Trial

15-Day

Express

$59

1,000

2

Pro

$499

3,000

6

Enterprise

$999

4,000

8
For a limited time, Ordoro is allowing new subscribers to use its Express plan for free for six months. Accounts created from Oct. 1 to Dec. 31, 2021, qualify for the holiday promo.
Unlike most competing shipping solutions, all Ordoro accounts receive an unlimited user and warehouse allowance. However, subscribers are restricted to a set number of sales channels, but additional channels can be added for a monthly cost ranging from $10–$50, depending on the plan level.
As an Ordoro user, your account is based on one of the three established tiers—but the company's Flex Pricing billing system monitors your monthly order volume and makes automatic adjustments to your charges without changing your subscription tier. This means you'll pay more during months that your order volume is high, and less during months that your sales are low.
Unlike our other top picks, the differences between each plan come down to much more than shipment allowance and customer service accessibility. The features and add-ons for each program differ greatly and appeal to different models of businesses.
Here's an overview of each plan:
The Express plan costs $59/month and allows unlimited users to ship 1,000 orders across two sales channels.
Subscribers can add additional sales channels for $10/month each.
It includes most of the basic features needed to manage shipments efficiently—such as a shipping calculator/rate comparison tool with discounted rates, printer integration, barcode scanning, batch processing, and automation rules. But it's missing some crucial functionality.
This basic-level plan doesn't include the following features:
API access to create custom integrations
Most returns management features—such as emailing return labels, restocking returned goods, and RMA (Return Merchandise Authorization) creation
Customization of labels, packing slips, and outbound emails
All inventory management features
All dropshipping features
All supplier management features
To access most of these functions, you'll need to upgrade to a Pro plan, costing $499/month.
Ordoro's high-level subscriptions provide access to unique, powerful, and worthwhile tools—but this basic plan is comparable to its competitors' low- and mid-level programs. We found that ShippingEasy offers a greater range of plan options that provide more functionality than Ordoro's Express plan (at a better price).
In short, skip Ordoro's Express plan and opt for the Pro subscription instead. Otherwise, check out ShippingEasy's Basic, Plus, or Select plan.
The Pro plan costs $499/month and allows unlimited users to ship 3,000 orders across six sales channels.
Subscribers can add additional sales channels for $50/month each.
This program delivers all the functionality of Ordoro's Express plan, plus the following features:
API access to create custom integrations
Complete returns management capabilities
Most inventory management features
Most dropshipping features
Some supplier management features
Using the platform at this level boils down to a cost of about 17 cents per order. This is a significantly higher price than ShippingEasy's 3,000-shipment plan—which costs $69/month or 2 cents per order.
Ordoro's Pro plan stands out from the competition in its advanced inventory management capabilities and dropshipping features. If your business revolves around multiple warehouses and/or dropshipped orders, these features are likely worth the extra cost.
This program leaves out certain high-level features—such as direct supplier integration, workflow customization, and vendor portals. These tools are only accessible from the Enterprise plan.
The Enterprise plan costs $999/month and allows unlimited users to ship 4,000 orders across eight sales channels.
Subscribers can add additional sales channels for $50/month each.
This program delivers all the functionality of Ordoro's Express and Pro plans, plus customization and a few additional features:
Vendor portals for integrated supplier management
Custom workflows
Custom Integrations
Custom reports
Inventory allocation
Just-in-time fulfillment capabilities (a variation of dropshipping)
For reference, ShippingEasy's top-tier paid plan allows unlimited users to ship 10,000 orders across unlimited platforms—for only $159/month.
At this level, Ordoro provides better scalability for in-house fulfillment operations thanks to its multi-warehouse functionality and advanced connectivity with vendors and 3PLs. For midsize businesses, these advantages may be worth the substantial extra cost.
Ordoro Features
Ordoro's core features include order management, allowing users to manage returns, view orders from all sales channels from the dashboard, and access built-in address validation and barcode scanning.
The platform also comes with light marketing features—such as the ability to customize branded labels, packing slips, outbound emails, and tracking pages.
Here are some of the additional features that set Ordoro apart from its competitors:
Shipping Management
Though it's packed with bells and whistles, Ordoro is a shipping solution at its core. Most of its shipping features are available on the low-tier Express plan, but we found that other shipping software platforms (such as ShippingEasy and ShipStation) have more to offer in this area.
These competitors deliver better discounts, a more intuitive rate-shopping tool, and more integrations than Ordoro.
Ordoro can help manage your shipments with these features:
Shipping calculator/rate comparison tool: Compare USPS, UPS, FedEx, DHL, and Canada Post Shipping rates.
Shipping discounts: Purchase postage in the Ordoro app with USPS Commercial Plus rates (up to 67% off) and discounted shipping insurance.
Printing: Print packing lists and labels individually or in batches through connected hardware.
Tracking: Automatically push back tracking numbers to your storefronts and customers once a package has shipped. Pro and Express accounts can customize tracking pages.
Automation: Configure shipping presets that auto-fill shipping parameters when creating labels, or create your own custom rules to save time.
---
Inventory Management
One of the ways Ordoro separates itself from the pack is through advanced inventory management features. These tools especially benefit sellers using multiple warehouses or non-traditional fulfillment methods.
The platform gives Pro and Enterprise users the following inventory management features:
Inventory writeback by channel
Multichannel inventory sync
Multi-warehouse inventory tracking
Kitting & bundling options
One-click purchase order creation
Goods receipts
Low stock alerts and filtering
Inventory stock on pick lists
Profitability tracking
Just in time fulfillment
Inventory allocation
Ordoro's inventory syncing feature is a big win for multichannel sellers—it allows you to link product listings on various channels to a "master product" in your Ordoro inventory catalog, which is then updated automatically with each order. But users report that it can only sync at a rate of once per hour—which has the potential to cause stock issues.
---
Dropshipping
Functional dropshipping features are a rare find in shipping software. Most solutions have overly simplistic "workarounds" that can be used to organize and monitor dropshipped orders—whereas Ordoro's platform is built for alternative fulfillment.
The platform's inventory functions include the ability to assign products to their designated vendors. Dropshipped orders can then be managed easily through auto-routing, intuitive organization, and easy order splitting.
Plus, its automation capabilities are tailored to dropshipping workflows in order to keep your operations as hands-off as possible.
Ordoro's dropshipping features also include:
Vendor management and direct integration, including vendor portals
Third-party warehouse direct integration
Cost tracking and analytics
Note that dropshipping functions are not available to Express plan users.
---
Automation
Ordoro provides advanced automation features to program rules and maps into your shipping workflow.
These functions work by designating certain characteristics of an order that trigger actions—such as programming Ordoro to purchase and print a USPS First Class label for all orders lighter than 15.99 ounces.
These automations can be created to fill out forms, purchase insurance, send confirmation emails, and more—which is standard when it comes to shipping software. Ordoro's automation features stand out because of their fulfillment applications.
Dropshippers can set up manual, semi-automatic, or fully automatic dropshipping by setting up auto-routing and order splitting automation rules.
---
Ordoro Ease of Use
Ordoro is pleasantly easy to use, an impressive feat considering its complex range of functions.
A small number of reviewers mentioned having slight difficulty with the software's user interface and printer connectivity. But in our evaluation, the platform held up well.
Here are the contributing factors to Ordoro's ease of use:
Ordoro's Austin, Texas-based support staff is available by phone or email Monday through Friday, 9 a.m. to 6 p.m. Central time. Limited email support is offered on weekends.
In our evaluation of shipping software, Ordoro lost points for having few channels of communication to reach its support team. With no live chat, screen sharing, or public help forum available, Ordoro's CS accessibility appears to be low.
Despite this, the platform's customer service has consistently positive feedback. Many online reviewers are more than satisfied with Ordoro's level of support, and the company takes it upon itself to address the cause of every negative review that mentions customer service.
Ordoro supports direct connectivity with most USB scales, scanners, and printers.
The platform also supports integrations with PrintNode—a third-party app that enables printing shortcuts and advanced printer preferences.
Ordoro's primary resource is the "Support Center" available on its website. The page features guides and articles compiled into 17 categories—each tackling a different web app feature.
It thoroughly answers common questions such as "How do I import orders via a CSV file?" It also hosts a "New Stuff" section that highlights recent additions to Ordoro's functionality, plus a "Tips and Tricks" page and a "Getting Started" suite.
Ordoro's YouTube channel features 85+ videos. Most of them are screen-shared tutorials guiding the viewer through the platform, but some offer general ecommerce guidance (such as the "Building Six Figure Ecommerce Stores Today" panel recording).
Other online resources include a blog and a guide library that covers inventory management, fulfillment, and shipping basics.
Ordoro Alternatives
| | | |
| --- | --- | --- |
| Best for: Small ecommerce businesses | Best for: Mid- to high- volume shippers | Best for: Small-scale sellers and those seeking a starter plan |
| Pricing: $5–$159/month | Pricing: $9–$159/month | Pricing: $0–$180/month |
| | | |
What Ordoro Users Think
Online reviews for Ordoro are overwhelmingly positive. It's nearly impossible to find a blatantly negative rating, and the cons mentioned by users are all expressed as being minor issues.
Many reviewers state that the platform works beautifully with their 3PL fulfillment services, which allowed them to scale easily. Others mention that they switched from more simplistic shipping solutions and appreciate Ordoro's robust inventory management system.
Customer support is a recurring point in Ordoro's online reviews. Users are pleased with the level of friendliness and efficiency they're met with when talking to the customer service staff—even going as far to state that "they actually listen" and "really care about making a great product."
One review expresses disappointment in the limitations for resellers. Others mention running into difficulty with the interface and hardware connectivity. A common complaint was Ordoro's multichannel syncing—which occurs only once every hour and can cause stock problems.
PROS

CONS

Seamless integration with 3PLs and vendors
No features for resellers
Reliable scalability
Delayed syncing causes stock issues
Powerful inventory management capabilities
Interface could be more user-friendly
Effective and friendly customer support
Printer connections are difficult to set up
Shipping software isn't a one-size-fits-all solution, and Ordoro is a shining example of that. The platform's expensive subscription fees and limited pre-built integrations make it a poor choice for many small ecommerce businesses.
Conversely, its warehouse options, vendor connectivity, and unlimited user allowance make it a great fit for midsize companies and dropshippers.
You May Also Like …