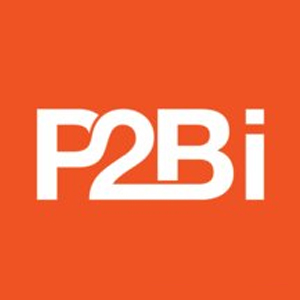 P2Binvestor is a peer-to-peer lender that offers asset-backed lines of credit to qualified B2B businesses. Also known as P2Bi, the company focuses on three things that will make financing easier: Partnership; Flexible & Scalable Capital; and an Easy-to-Use Platform. In this article, we cover user reviews and pricing. Ready to get started with P2Binvestor? Visit its website.
What P2Binvestor Does Well
As of the date this article was written (01/24/19), there are not a lot of positive P2Binvestor user reviews online. However, one user mentioned that the P2bi team really works hard to ensure that they aren't only bringing providing a financial tool, but also assistance to help companies grow.
What P2Binvestor Does Not Do Well
There are not a lot of negative user review of P2Binvestor as of the date this article was written, but some users said that while it offers an innovative and flexible platform for businesses, the potential borrowers might encounter difficult-to-meet borrower qualifications.
P2Binvestor Pricing
There are two P2Binvestor products: Line of Credit (LOC) and Term Loan. For the LOC, there is a one-time origination fee (equal to 1.5% of your maximum credit line) that covers due diligence, underwriting, and onboarding costs. P2Bi Term Loans are a supplemental product to the Line of Credit product. Its amount cannot exceed your current LOC.
To know more about the Line of Credit and Term Loan's rates and fees, you may contact P2Binvestor's support team.
For the LOC, there's also an annual renewal fee (equal to 1.5% your maximum credit line), which includes any line increases that might have occurred in the previous calendar year.
The main difference between the products is the purpose of your business' financial need. The Line of Credit is used when you need to solve cash gaps created by your accounts receivable, while the Term Loan is when your business requires immediate increases in inventory and production capabilities.
Ready to get started with P2Binvestor? Visit its website.
Top Invoice Factoring Companies 2019
Top P2Binvestor Pick from Fit Small Business
6 Best Invoice Factoring Companies 2019 — With invoice factoring, your unpaid invoices are converted into immediate cash through an advance of 80 to 90 percent of the total amount owed. We reviewed invoice factoring companies to find the six best factoring companies. These companies are experienced at collecting payments for small businesses with some of the best advance and discount rates in the industry.
P2Binvestor Features
Check out the list below of some of P2Binvestor's features:
Access to accelerated growth capital
Graduate to Lower Rates
Ease of use
Financial Partnerships
Sales and Advertising transparency
Customer service and technical support
P2Binvestor FAQ
What types of borrowers qualify for a loan?
P2Binvestor approve high-growth clients that are scaling fast and want to build a bank relationship. Characteristics typically include:
-Clients seeking ABL lines of credit ranging from $750,000 to $5,000,000.
-Clients with $1,000,000+ in revenue, are EBITDA positive or trending toward profitability, and have at least 20% annual growth.
Businesses from the construction, real estate, medical insurance billing, and cannabis industries are excluded.
How long does the integration and set-up process take?
It typically takes 60-120 days to set-up a bank partnership. As there is no technology integration, set-up involves agreeing on legal contracts, performing due diligence, and agreeing on workflow processes.
P2Binvestor Alternatives
Not sure if P2Binvestor is the right fit for you? Read our reviews of all top invoice factoring companies.