Pano2VR is a real estate software that has imaging capabilities. It allows real estate professionals to create and publish panoramic images for their virtual tours and presentations. We compiled Pano2VR reviews from around the web and found that it has mainly positive ratings. We also compared the most popular pricing options available.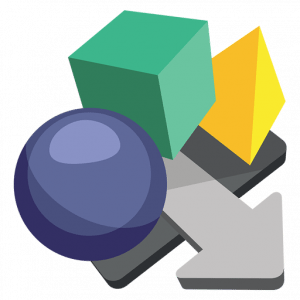 Summary of Pano2VR User Reviews
What Pano2VR does well:
According to the positive reviews online, Pano2VR is easy to use and offers lots of useful functions such as creation of interactive panoramas, map integration, media editing, and more. Others like the HTML5 + Flash exports as well. Some users are pleased with the powerful virtual tour creation feature.
What Pano2VR does not do well:
According to the negative reviews online, Pano2VR can be difficult to learn because of the text-based coding required to accomplish many of the software's functionalities. Others feel that the interface is outdated.
Most Helpful Positive User Review:
According to a user who gave Pano2VR positive feedback on G2 Crowd, the software is easy to use and has great functionality. His favorite feature is the HTML5 + Flash export because it lets him have a backup in case something goes wrong. He also likes the mobile application support.
Most Helpful Negative User Review:
According to a user who gave Pano2VR negative feedback on G2 Crowd, the software has a steeper learning curve than other similar software. He dislikes that he has to use text-based codes that he has to input in order to accomplish actions.
Pano2VR Pricing
Pano2VR offers two pricing plans — Pano2VR (€99 or $107.63) and Pano2VR Pro (€299 or $360). The fees are exclusive of taxes. Each additional user for Pano2VR costs €70 per user and €200 for Pano2VR Pro. The main difference between the plans is the inclusion of additional features such as tour browsers, tour maps, etc.
| | Price | Main Features |
| --- | --- | --- |
| Pano2VR | €99 or $107.63 | Google Street View Single Image Upload, Multiple Projections, Gigapixel and Multiresolution |
| Pano2VR Pro | €299  or $360 | Google Street View Tour Upload, Tour Browser, Tour Map, etc. |
The Pano2VR plan includes features such as droplet creation (batch application for actions), Google street view single image upload, multiple projections, different image type supports, patching, leveling, directional and background sound, geotagging, skin editor, components toolbox, point and polygon hotspots, HTML5 export, Flash and Quicktime VR export, transformation output, media features, and package format for CMS.
The Pano2VR Pro plan includes all of the features in the Pano2VR with additional features such as Google street view tour upload, tour browser, tour map, automatic linking, target direction selector for tours, hotspot marker hints, image and audio transitions, and unbranded output files.
Pano2VR Features
Check out the list below of some of Pano2VR's features.
Droplets
Google Street View – Single image upload
Google Street View – Tour upload
8bit, 16bit and HDR image support
Gigapixel (flat and spherical) and Multiresolution
Geotagging
Tour Browser
Tour Map
Image and Audio transitions
Skin Editor
HTML5 export (iPhone, iPad, modern web browser)
Animation and Video Export
Panorama conversion
Flash and QuickTimeVR export
Useful Pano2VR Resources
Top 25 Real Estate Flyers & Free Templates – Looking for other design materials for your real estate business? Here are some free templates for flyers and marketing materials to improve your marketing efforts.
Best Real Estate CRM 2017: Contactually vs Top Producer vs REthink CRM – In need of a real estate CRM software that matches your business' specific needs? Read our guide to find the right fit for you.
The Best Real Estate Software: Our Picks for 2018 – Are you looking for the most suitable real estate software for you and your team? Do you need one as an individual realtor? Read our guide for our best picks for 2018.
Real Estate Marketing & Sales Strategy From the Pros – Learn everything you need to know about real estate using our in-depth resources, articles, and guides here.
Pano2VR Overview Video
This video provides a brief summary on how you can start using Pano2VR for your real estate tours, images, and presentations.
Top Pano2VR Alternatives
Not sure if Pano2VR is the right fit for you? Read our reviews of other top real estate software.