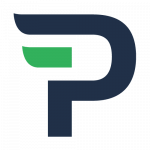 Payability is an accelerated cashflow service for Amazon sellers. It offers solutions for quick and easy daily cash flow, same day balance transfers, and more. We compiled available Payability reviews online and found that it has generally positive ratings. We also compared the most popular pricing options available.
Want to know the top amazon tools for small business? Read our Payability alternatives guide.
Summary of Reviews
Pricing & Features
Useful Resources
Overview Video
Integrations
Top Alternatives
Summary of Payability Reviews
What Payability does well:
Users who gave Payability a positive review like that they can get their Amazon funds immediately as opposed to the usual bi-weekly payment process.
What Payability does not do well:
There weren't a lot of negative reviews for Payability, but some users experienced some miscommunication with regard to how much they charge for their services. Some users also had issues with the promptness and efficiency of customer support.
Most Helpful Positive User Review
A reviewer from Trustpilot said that Payability is a great step between a line of credit, a loan, and gaining access to capital. He also said that if waiting two weeks to access your money from Amazon means you lose out on sales, then Payability is a good solution.
Most Helpful Negative User Review
A reviewer from Trustpilot said that he likes the service overall, but the business hours (EST) are too limited for tech support, which is needed often for credit card processes. He also said that response times are too slow — even after he speaks with support, it can still take days before he can get the answer he needs.
Payability Pricing
A Payability account is free. Payability only charges a flat fee worth 2% of monthly sales that users can offset this with the 2% cashback from using the Payability Mastercard to receive payments. Users are encouraged to call for a quote if they have sales of over $50,000/month.
Payability Features
Daily payments
Faster banking
Quick access to cash
Quick inventory turnover
Lower costs
Review account health
Increase margins
Direct to bank fund transfers
Payability Mastercard
Useful Payability Resources
Best Amazon Seller Software for 2018 – Read our buyer's guide for a comparison of the top three Amazon Seller software. We compare SellerLabs vs SellerEngine vs Sellics to give you an idea on which will work best for your business needs.
Amazon Seller Tools – 9 Essential Options The Pros Use – Check out this article for a look at 9 types of Amazon seller tools designed to help with higher Amazon sales, profits, and overall efficiency.
Who's The Best Amazon Price Scanner App? – In this article, we compare Profit Bandit vs Scoutify vs Amazon to give you an idea on which will work best for you and your business.
Selling on the Amazon Marketplace: What it Offers, How it Works & More – Read on to find out why Amazon Marketplace could be a great choice for your business.
Overview of Payability Video
The video below explains the process of instant Amazon balance access through Payability.
Popular Integrations
When choosing an Amazon tool, it's important that the software integrates with other applications your business is currently using. Here is a list of some of Payability's popular integrations.
CAKE by Accelerize
HasOffers
Google AdSense
ChartBoost
Compare Payability Competitors
Not sure if Payability is the right fit for you? Read our reviews of all top Amazon Tools for comparison.