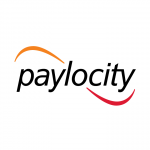 Paylocity is a cloud-based HCM software that focuses primarily on payroll and HR services. It offers solutions for streamlining processes, saving time, and managing the employee life cycle. We compiled available Paylocity reviews from around the web and found that Paylocity has mostly positive ratings. We also compared the most popular pricing options for small business owners.
Want to know the top HR software for small business? Read our Paylocity alternatives guide.
Paylocity Customer Reviews
Overall Experience: Good
Ease of Use: Good
Customer Service: Fair
Pricing: Good
Summary of Paylocity Reviews
What Paylocity does well:
Users who gave Paylocity a positive review feel that the number of features available in the platform provide great value for money considering the low price.
What Paylocity does not do well:
There weren't a lot of negative reviews on Paylocity, but users who gave negative reviews either mentioned a less than intuitive user interface that's difficult to navigate or customer service that's inconsistent.
Most Helpful Positive User Review
A positive reviewer from the site Software Advice liked the amount of functionality in the system despite its affordable pricing. She said that it's a good system, and the implementation process is very organized. She shared that she's gone through a second implementation of Paylocity with her employer, and she was not disappointed both times.
Most Helpful Negative User Review
A reviewer from G2 Crowd said that navigation on the website could be more intuitive. The main page that pops up when logging in is great as it shows all of the information that he wants to see. But when he tries to dive deeper into the website and find more detailed information, how to access it is not clear. He feels there could be some improvements in simplifying the drop down menus and making navigation easier.
Other Paylocity Reviews From Users Around the Web
Here are a few other resources for finding helpful Paylocity reviews from customers. We rated the review sites on a scale from poor to excellent based on how trustworthy and useful the reviews seemed.
| Review Website | Average Rating | Number of Reviews | Quality of Reviews |
| --- | --- | --- | --- |
| G2 Crowd | 3.5 out of 5 | 95 reviews | Good |
| Software Advice | 4 out of 5 | 63 reviews | Good |
| Finances Online | 8.5 out of 10 | Staff review | Good |
*Average rating as of date article was written: Oct 13, 2017
Paylocity Pricing
Paylocity pricing is not readily available on the website. According to a third party site, the starting price ranges from $2-$4 per month (per employee). Users have access to Payroll, Human Resources, Benefits Administration, Time & Labor, and Talent Management.
Features under each of Paylocity's services include:
Advanced Reporting
Data Analysis
Employee Dashboard/Portal
Custom Announcements
Mobile Time-off Requests
Punch in Locations
Peer-to-Peer Recognition
Applicant Tracking
The platform integrates with other related software such as ATSOnDemand, Beneflex, Voya Financial, and more that are listed here.
Compare Paylocity Competitors
Not sure if Paylocity is the right HR software for your small business? Check out our HR software buyer's guide comparing three top providers.