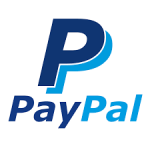 PayPal Working Capital (PPWC) provides short-term loans to small businesses that receive payments through PayPal. PPWC takes a percentage of your future PayPal sales until your loans are paid back. We compiled reviews from our own website plus user reviews from around the web and determined that PayPal Working Capital has a mix of positive and negative ratings. We also cover the fees associated with taking out a loan.
While people typically think of PayPal as an online payments system, in this article we will be focusing on PayPal Working Capital only. To see our review of PayPal payments, go here.
Want to know the top lenders for small business? Read our Paypal Working Capital alternatives guide.
Summary of Paypal Working Capital User Reviews
What PayPal Working Capital does well:
Customers who gave PPWC positive feedback were impressed with the fast loan processing and relatively lenient loan requirements. According to previous loan applicants, PPWC had no credit checks and instead, used the applicant's PayPal sales history as proof of good financial status.
What PayPal Working Capital does not do well:
Customers who gave PPWC critical feedback complained that when applying for a loan, the conditions are vague and PPWC's customer service representatives fail to clarify terms and conditions. Some reviews also mentioned that PPWC's annual percentage rate is higher compared to other loan providers.
Most Helpful Positive User Review
"PayPal working capital is a ray of light in an otherwise black hole of small business funding. I wish I had taken the offers seriously a lot earlier. If you qualify for a PayPal loan I would highly encourage you to take it.

I applied for my first loan and was approved in a few minutes for $8k. I was charged a loan fee of $442. I chose the 10% repay option. I don't know if at the time I even knew you could slide the scale for more $ etc. My PayPal sales for 1 year prior to that date were $287k. These are real figures using the report option in the PayPal business section. I paid the loan off in 122 days. I made a few manual payments over the course of that time which totaled 13% of my overall loan balance…"

— Kaiser
Most Helpful Negative User Review
"PayPal working Capital is another way to rip people off their money. Be really careful and read the fine prints because if you didn't pay your loan in 90 days they will add 10% of the entire loan and you end up with more debt.

If you have a 3000 loan and you not pay back 3000 in 90 days and for example you paid to say 2000 before 90 days when 90 days pass you end up with 2300 left to pay for the next 90 days and so on until they squeeze you last drop and left you dry. I have that experience and I never ever apply for a loan again. It really suck but we learn from our mistakes."

— George
PayPal Working Capital Pricing
PayPal charges a fixed fee determined by the amount of your loan, the repayment percentage you choose, and your business' PayPal sales history. Companies can qualify for loans equal to 4-5% of their annual PayPal sales. PPWC provides these loans through their partner WebBank, which has a cap borrowing amount of $85,000.
| | PayPal Working Capital |
| --- | --- |
| Loan Amount | 4% to 5% percent of company's annual PayPal sales |
| APR | 15% to 30% (depending on loan amount) |
| Deduction from PayPal Sales | 10% to 30% of daily PayPal sales, as long as you pay back 10% of the loan back every 90 days. |
| Application Time | 5 minutes |
| Funding Time | Less than 1 minute |
| Credit Checks? | No |
You can choose how much PPWC can deduct from your daily PayPal sales, and you don't need to pay them on days when your company has zero sales.
When applying for a loan, you can choose a repayment percentage of 10-30% of your daily PayPal sales. If you're a new business and you need funds to grow your company, you should go for a 10% repayment rate. The only stipulation is that you need to pay back 10% of the loan within 90 days.
If your company is already stable, and you want to take advantage of the lower one-time fixed fee, the 30% repayment percentage is more viable for your situation.
PayPal Working Capital Features
Flexible payments
One fixed fee
No credit check
Funding in minutes
Useful Paypal Working Capital Resources
PayPal Working Capital & Alternative – The Ultimate Guide – Read our ultimate guide to PayPal Working Capital and see if it's the right fit for your small business. While you're there, see how they stack up against their top competitors.
Bad Credit Business Loans: Where to Get Bad Credit Business Financing in 2017 – In this article, we review and compare OnDeck, Fundbox, and RapidAdvance as the three best options for bad credit business loans.
Kabbage vs OnDeck Capital: Who Offers the Best Short Term Business Loans – In this article, we review the rates, terms, and qualifications of the two best short term business lenders: Kabbage vs OnDeck Capital.
Square Capital Loans & 4 Top Alternatives for 2018 – Read about Square Capital's working capital loan for small businesses and popular alternatives such as business line of credit, short term loans, and invoice financing.
Paypal Working Capital Video Overview
This video shows how Paypal Working Capital works.
Top Paypal Working Capital Alternatives
Not sure if PayPal Working Capital is the right fit for you? Read our short-term loan comparison guide or check out one of these three PayPal Working Capital competitors.