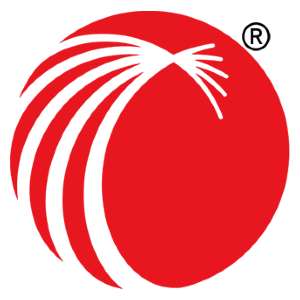 PCLaw by LexisNexis is a desktop-based legal practice management software with integrated accounting and billing. It helps lawyers manage legal matters, track time spent on clients and cases, reconcile trust accounts, and more. Some of its key features include time and expense tracking, client and contact management, and mobile timekeeping through the PCLaw Go app.
What We Recommend PCLaw For
PCLaw is a good fit for lawyers and law firms that need an all-in-one platform for managing their clients, cases, bank reconciliations, billing processes, and financial reports. The program is desktop-based but can also be run in the cloud through private hosting. It is also useful if you're currently using other products from LexisNexis, such as Amicus Attorney and Time Matters. PCLaw is our overall best law firm accounting software.
PCLaw is Especially Good For
Lawyers that bill clients on hourly rates: PCLaw has a billable time surveillance system, called Time Entry Advisor, which captures billable time automatically. This is particularly useful if you're billing your clients by the hour.
Legal practitioners who use Time Matters: PCLaw is ideal if you're using Time Matters to manage the specifics of each matter or case. Time Matters, from LexisNexis, already has basic billing and document management capabilities, but you can further expand these functionalities by integrating it with PCLaw.
Law firms looking for LEDES billing: If you're working for multiple clients, it's great to have a program like PCLaw that supports LEDES files. The LEDES format is the standard legal billing format that allows for easy invoicing, no matter how many clients you have.
PCLaw is Not a Good Fit For
Lawyers who prefer a completely cloud-based program: PCLaw can be run in the cloud but needs a private server from a third-party hosting provider, which means additional fees and maintenance. If you want a completely cloud-based program, you should consider CosmoLex.
Law firms wanting integrated payroll: PCLaw has no built-in payroll service, which can be a serious problem if you have lots of employees or you don't have a separate human resources (HR) department. It does integrate with ADP but has steep pricing. You might find TimeSolv a better alternative with its payroll integration with Xero.
Small law firms on a budget: PCLaw is a powerful but expensive program. Zola Suite might be more suitable for law firms that want full-featured software at a low cost. Zola Suite's base plan costs $69 per user, per month, but includes most of the features you'll find in other program's most expensive packages.
Are you looking for something different? If you think general bookkeeping software might be right for your law firm, check out our guide to the best small business accounting software.
PCLaw Pros and Cons
PROS

CONS

Reclassifying business trips into personal
Desktop program requires installation and set-up
All-in-one legal practice management and accounting solution
No built-in features for managing payroll
Tracks time on the go with PCLaw Go
Requires bookkeeping knowledge
Incorporates the Legal Electronic Data Exchange Standard (LEDES) format to simplify the billing process
No upfront pricing
PCLaw Pricing
LexisNexis doesn't publish PCLaw's pricing information on its website. You can contact LexisNexis directly to request pricing information or a customized quote. You can also request a free demo before buying.
PCLaw Features
PCLaw is a comprehensive platform with a rich set of features, such as time and expense tracking, matter management, client and contact management, invoicing, and more. Check out the following features and capabilities of PCLaw.
Dashboard
From the dashboard, you can see frequently used features and view certain aspects of your firm and client matters. There are three tabs you'll find on the main dashboard namely: ​​My Practice, My Clients, and My Business.
My Practice: Provides quick links to key tools for managing tasks, calendars, clients, and phone messages
My Clients: Show the summary of recent information and activities related to clients and matters, including account details, email, and calendar events
My Business: Lets you access data and tools used to monitor key performance indicators (KPIs) instantly like work in progress, bank balances, and billable hours
Legal Accounting
PCLaw has legal accounting features that comply with trust accounting standards. You can perform a wide range of legal-specific accounting tasks, like writing checks and receiving client payments and using automated reconciliation tools to compare trust bank journal balances to your client trust listing. You can also export your accounting data to QuickBooks and generate different types of reports on trust accounts.
Billing
The program supports different billing methods including flat-fee, hourly, retainer, task-based, and contingency billing. You can opt to use the standard formats or customize your own bills based on your brand or needs. PCLaw simplifies the billing process by using the standard LEDES codes. If you're struggling with payment collection, PCLaw integrates with PayPros for easy credit card processing.
Matter Management
With PCLaw, you can manage all case-related matters in one place. It has a centralized platform where you can store contacts and critical information about cases and your firm, organize events, documents, and communications, and track to-do lists and deadlines associated with matters.
Time and Expense Tracking
PCLaw lets you track billable time and expenses either by using traditional timesheets or timer plugins. With the new Time Entry Advisor, you can review billed and unbilled hours and then generate multiple time entries. This feature is useful for teams that enter work information throughout a billing period and wish to send them all at once later.
Client Ledger
The client ledger lets you instantly view all financial data for a client, such as trust activities, disbursements, and billed and unbilled fees. It lists matters in chronological order, along with the summary total and activities related to each matter.
Remote Time Tracking
PCLaw has a mobile time tracking application, called PCLaw Go, which allows you to enter and capture time remotely, perform routine tasks, and review accounting data using your mobile device. You can download the app on Google Play and the App Store. If you are using the on-premise version, you need to install the PCLaw Connect Manager Windows app―formerly PCLaw Go Manager―before you can use PCLaw Go. You can check out the PCLaw connection manager installation and configuration guide on the PCLaw | Time Matters website.
Document Manager
The document manager is an optional module that helps you store and manage your documents, emails, saved research related to matters, and precedent templates. If you're a busy lawyer working with countless legal documents every day, then you should enable the document manager in PCLaw.
Reporting
PCLaw includes 50 standard reports to help you gauge the financial standing of your firm. You can create general business reports, such as income statements, cash flow statements, accounts receivable (A/R) reports, accounts payable (A/P) reports, and productivity reports. Legal-specific reports include time listing, invoice journals, billable time summaries by a working lawyer, billing realization, and more. You can customize your reports based on your firm's situation or requirements.
Customer Service and Ease of Use
PCLaw has a streamlined user interface, but it uses legal-specific accounting terms which can be overwhelming for new users or lawyers who don't have background knowledge on accounting. This is why you need ample time to get yourself acquainted with the program. However, once you get the hang of it, PCLaw can be a powerful tool for your law firm. You can contact the LexisNexis customer support team through phone and email or sign up for local training with certified independent consultants. You can also check out some online resources to familiarize yourself with the software.
PCLaw Alternatives
| | | |
| --- | --- | --- |
| Best for: Lawyers who prefer a cloud-based software | Best for: Law firms looking for integrated payroll | Best for: Firms on a low budget seeking a comprehensive program |
| Software from: $89 per month | Software from: $39.95 per month | Software from: $69 per month |
Bottom Line
PCLaw is our overall best law firm accounting software for good reason. Among all the legal-specific accounting software we reviewed, it is the most comprehensive. If your firm is currently using separate software to juggle your legal matters, accounting, and billing, you can instead manage all these processes in one place with PCLaw.