PCLaw Review: Features, Pricing & Alternatives 2023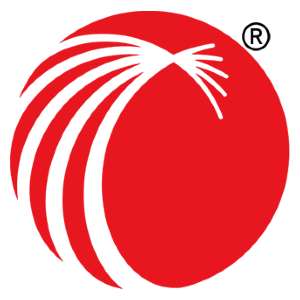 What We Like
Is desktop-based but can be run in the cloud through private hosting
Includes built-in trust accounting features
Tracks time on the go with PCLaw Go
Supports different billing formats, including Legal Electronic Data Exchange Standard (LEDES)
Provides many useful online self-help resources
What's Missing
Lacks built-in features for managing payroll
Has no drill-down options in some reports, such as cash flow planner
Lacks upfront pricing
Has poor user reviews due to lack of invoice customization and the expensive annual maintenance plan
Law firms that need an all-in-one legal management solution: PCLaw is awarded our top legal accounting software because it combines matter management and trust accounting in one place. This means you won't have to purchase and use separate tools to manage the different aspects of your business.
Lawyers billing clients at hourly rates: PCLaw has a billable time surveillance system called Time Entry Advisor, which captures billable time automatically. This is useful if you're billing your clients by the hour.
Legal practitioners using Time Matters: PCLaw is ideal if you're using Time Matters to manage the specifics of each matter or case. Time Matters, from LexisNexis, already has basic billing and document management capabilities, but you can expand these functionalities further by integrating it with PCLaw.
Law firms looking for LEDES billing: If you're working with multiple clients, it's great to have a program like PCLaw, which supports LEDES files. The LEDES format is the standard legal billing format that allows for easy invoicing, no matter how many clients you have.
Lawyers looking for a completely cloud-based program: PCLaw can be run in the cloud but needs a private server from a third-party hosting provider, which requires additional fees and maintenance. If you want a completely cloud-based program, you should consider CosmoLex.
Law firms that want integrated payroll: PCLaw has no built-in payroll service, which can be a serious problem if you have many employees or don't have a separate human resources (HR) department. It does integrate with ADP but has steep pricing. You might find TimeSolv a better alternative as it offers payroll integration with Xero.
Small law firms on a budget: PCLaw is a powerful but expensive program. Zola Suite might be more suitable for law firms that want full-featured software at a low cost. Zola Suite's base plan costs $69 per user, per month but includes most of the features you'll find in expensive programs.
Do you need something different? If you think you'll be better served by general-purpose accounting software, then explore our list of the best accounting software for small businesses.
PCLaw Deciding Factors
Supported Business Types

Law firms of any size willing to pay more for the best software available

Pricing

Custom price; prices depend on your practice area and the size of your firms

Free Trial/Version

None

Standout Features

Lets you perform trust accounting tasks (i.e., writing checks, reconciling trust accounts).
Enables you to store and manage matter-related information, like documents and to-do lists
Allows you to enter billable time and perform routine tasks from a mobile device using the mobile app (PCLaw Go)

Customer Support

Phone, email support, and self-help resources; get access to live chat and local training with certified independent consultants when you sign up for Annual Maintenance Plan (AMP)
PCLaw Alternatives
| PCLaw Alternatives | Pricing ($/User/Month) | Matter Management | Time Tracking | Built-in Accounting | Client Intake Forms | Triple Reconciliation |
| --- | --- | --- | --- | --- | --- | --- |
|   | Custom quote | ✓ | ✓ | ✓ | ✓ | N/A |
|   | From $99 | ✓ | ✓ | ✓ | ✕ | ✓ |
|   | From $60 (Essentials), with time tracking (up to three users) | ✕ | ✓ | ✓ | ✕ | |
|   | From $13 per month | ✓ | ✓ | | ✕ | |
|   | From $69 | ✓ | ✓ | ✓ | ✓ | ✓ |
PCLaw Pricing
PCLaw's pricing information isn't disclosed publicly. You will need to contact LexisNexis directly to request prices or a customized quote. Factors that may affect prices include your practice area and the size of your business. You may request a free demo before buying the program.
PCLaw Features
PCLaw is a comprehensive platform with a rich set of features, such as time and expense tracking, matter management, and client and contact management.
From the dashboard, you can see frequently used features and view certain aspects of your firm and client matters. There are three tabs on the main dashboard: ​​My Practice, My Clients, and My Business:
My Practice: Provides quick links to key tools for managing tasks, calendars, clients, and phone messages
My Clients: Shows the summary of recent information and activities related to clients and matters, including account details, email, and calendar events
My Business: Lets you instantly access data and tools used to monitor key performance indicators (KPIs), such as work in progress, bank balances, and billable hours
Tip:
Microsoft 365 should be installed on your computer to use the PCLaw dashboard features properly.
---
PCLaw has built-in features for managing trust funds and trust account reports. It allows you to
Write checks and receive client payments
Reconcile trust bank journal balances to your client trust listing
Set up multiple bank accounts for client trusts, firm funds, and Interest on Lawyer Trust Accounts (IOLTA) accounts
Export your accounting data to QuickBooks and generate different types of reports on trust accounts
By default, PCLaw includes one general bank account, one trust bank account, and one petty cash account. If needed, you can add a new general bank or trust account easily by clicking Options from your PCLaw homepage and then selecting Lists and then Bank Accounts.
---
PCLaw features a client trust ledger that displays trust fund activity for each matter. The report provides a balance of each trust account within the matter, including matter and client totals.
The client trust ledger contains three tabs: Common, Matters, and Other. You'll find most of the commonly used options on any law report in the Common tab, including matter, client, responsible lawyer, and matter totals. The Matters and Other tabs contain report options that are not commonly used, such as totals for trust matters with trust balances and all matters with activity.
---
PCLaw allows you to reconcile your bank account statements to your bank journals. You can import your bank statement values in the Select Account window of the Bank Reconciliation section or use the data from your previous reconciliation.
The bank statement reconciliation screen in PCLaw shows all marked receipts, marked checks, and new errors entered for a certain period. You can then compare the sum of the marked items against your bank statement balance to see if your records are accurate. Note that if you have two or more trust accounts, you need to run a separate trust listing for each account.
---
The program supports different billing methods, including flat-fee, hourly, retainer, task-based, and contingency billing. Using electronic billing, you can create invoices with the specific formats required by third-party platforms, such as LEDES, Litigation Advisor, Nationwide, Examen, Tymetrix, and PWC. If you're struggling with payment collection, PCLaw integrates with PayPros for easy credit card processing.
If you need to invoice one-time clients, then you can use the Quick Bill module. The Quick Bill window allows you to create invoices instantly for new or existing matters.
---
With PCLaw, you can manage all case-related matters in one place. It has a centralized platform, where you can store contacts and critical information about cases and your firm, organize events, documents, and communications, and track to-do lists and deadlines associated with matters.
Matter Manager provides all the tools you need to handle every aspect of matters, including client management, billing, split matters, and taxes. The PCLaw team has added six new billing cycles in the matter management module to provide additional flexibility for firms with unique billing requirements, such as semimonthly, semi-quarterly, and annually. The new version allows you to choose from 12 billing cycles.
The tabs of the module include Billing, Settings, Summary, and Events.
---
PCLaw allows you to track billable time and expenses by using either traditional timesheets or timer plugins. With the new Time Entry Advisor, you can review billed and unbilled hours and then generate multiple time entries. This feature is useful for teams that enter work information throughout a billing period and wish to send them all at once later. Time entries can be recorded in a timesheet.
---
3.1

On App Store
PCLaw has a mobile time tracking application, called PCLaw Go, which allows you to enter and capture time remotely, perform routine tasks, and review accounting data. If you are using the on-premises version, you need to install the PCLaw Connect Manager Windows app―formerly PCLaw Go Manager―before you can use PCLaw Go. You can check out the PCLaw connection manager installation and configuration guide on the PCLaw | Time Matters website.
---
The document manager is an optional module that lets you store and manage your documents, emails, saved research related to matters, and precedent templates. Documents that you saved to matters appear on the Document Management tab. If you're a busy lawyer working with countless legal documents every day, then you should enable the document manager in PCLaw.
---
PCLaw can help you get more clients with its matter intake forms. The program enables you to email an intake form to a potential client using Microsoft Outlook, then you can import the collected data into PCLaw through Microsoft Word. You can even create follow-up tasks and appointments, as well as conflict checks, during the intake process easily. Intake forms can be sent out as an email attachment, printed, or posted on screen.
---
PCLaw includes 50 standard reports to help you gauge the financial standing of your firm. You can create general business reports, such as a cash flow planner, A/R reports, A/P reports, and productivity reports. Legal-specific reports include time listing, invoice journals, billable time summaries by a working lawyer, and billing realization. You can customize your reports based on your firm's situation or requirements.
On the downside, we found that some reports in PCLaw don't have drill-down options. For instance, the cash flow planner only reports on the short-term cash position of your company. It shows the general balances of your accounts but has no summary of each section.
---
Other Features
Batch Email Past Due Notices
PCLaw has an Invoice E-mail Queue feature that allows users to create and email client invoices easily. LexisNexis improves this feature by adding the ability to create and email past-due notices to urge clients to settle their late payments.
When past-due emails are sent successfully, you'll receive a notification that they have been delivered to your email client. If the emails fail to send, they're moved to the top of the queue list on the Past Due Current/Unsent tab. You can then resend these unsuccessful emails.
Improved Visual Analytics (Charts)
Reports on accounts payable (A/P) and accounts receivable (A/R) can be viewed in graphs and charts to make large amounts of data easy to understand. You can create graphs and charts to show reports, like billing, payments received, and time spent on specific areas of your law practice. Charts are more flexible, as they can be resized on the screen for better viewing.
Product Updates
Users will receive regular updates directly within the platform from the PCLaw team about new features, training, and other important information.
Additional Payment Types
To help you create more detailed A/P reports, you can now label payments as debit, automated clearing house (ACH), e-check, e-transfer, or PayPal.
Ease of Use & Customer Support
PCLaw uses a tab-based navigation that generally is easy to follow. However, since it's complex software, there are many features that can be confusing for beginners, so you may need some time and practice to become comfortable using the platform. You may check out PCLaw's online resources to familiarize yourself with the program.
If you need help, you can contact the LexisNexis customer support team by phone and email. You can also sign up for local training with certified independent consultants through its Annual Maintenance Plan (AMP) Membership program.
When you're an AMP member, you'll receive a variety of benefits, including access to a centralized customer support portal, where you can live chat with PCLaw's support team, seek help through online support tickets, receive product information, and access videos. You'll also get access to PCLaw's online directory of certified independent consultants in case you need help with implementation and workflow customization.
User Reviews
We found from online PCLaw reviews that many users aren't impressed with the platform. Some complained that invoices aren't that customizable and that the Annual Maintenance Plan is expensive. Others commented that the program is a bit glitchy, explaining that it constantly crashes. Meanwhile, those who left positive reviews like that the program is easy to navigate and that it contains all the tools that a lawyer needs—from calendar management to trust account reconciliation.
PCLaw earned the following ratings on several review websites:
PCLaw Frequently Asked Questions (FAQs)
Is PCLaw better in the cloud?
If you want the mobility and accessibility of a cloud accounting solution, then PCLaw is better when hosted in the cloud. With private cloud hosting, you can access and work on your books wherever you are, as long as you have an internet connection.
Is PCLaw easy to use?
PCLaw is generally easy to use, but it uses special legal-specific accounting terms, which can be overwhelming for new users or those who don't have a background in accounting. However, with a little practice, you'll find PCLaw a delight.
Who should use PCLaw?
PCLaw is great for solo practitioners and law firms that need an all-in-one solution and are willing to pay more for quality software to manage cases, clients, billing processes, and financial reports.
Bottom Line
PCLaw is the most comprehensive legal-specific accounting software we've reviewed. It allows you to manage the different aspects of your legal practice, from matter management to trust accounting and billing. If your firm is currently using separate platforms to juggle these processes, you can cut costs and streamline your workflows with PCLaw.