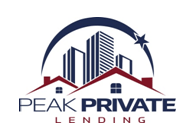 Peak Private Lending Reviews & Rates
Peak Private Lending is a hard money lender that offers hard money loans for real estate investors in New Jersey and Florida. They have been in business since 2003 and have funded over 500 loans. They work with investors of all experience levels. Rates range between 12% and 15% per annum and they'll lend up to 70% LTV/ARV. They were rated 3.2 stars based on 5 Freedommentor reviews.
Lender Information
Peak Private Lending Rates & Terms
Types of Properties
Single and multi-family residential properties consisting of 2-4 family houses
Loan Amount
$75,000 – $1,000,000
LTV
70%
ARV
70%
Interest Rates
12% to 15%
Lender Fees
3 to 5 points
Management Fees 3% to 5% of Renovation Cost
Loan Terms
6 to 12 months
Minimum Qualifications/Documentation
First position only
No minimum credit score
Time to Funding
Typically 1 week
Other Financing Available
Purchase Loans
Construction Loans
Rehab Loans
*Exceptions may be granted. Lender information is updated often, however exact lender terms may have changed.
Top Hard Money Lenders 2019
| | LendingHome | Visio Lending | CoreVest |
| --- | --- | --- | --- |
| | | | Be the first to review |
| Best For | Investors who want competitive rates and fast funding for residential fix and flips | Landlords who want to refinance or grow their rental portfolio | Investors financing large real estate portfolios with limits up to $100 million |
| Loan Amount | Up to $1 million, 90% LTV, 75% ARV | Up to $2 million, 80% LTV | Up to $100 million, 75%-80% LTV or LTC (loan-to-cost) |
| Terms | Average 12 months | Average 2-30 years | Average 1-30 years |
| Funding Time | Can be as little as 15 days | N/A | Can be as little as 15 days |
| Credit Score | 550+ | 660+ | 620+ |
| | Read Reviews | Read Reviews | Read Reviews |
States Currently Lending In
Florida, New Jersey