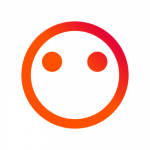 PeoplePerHour is a freelance site that allows business owners to post job and project advertisements for freelancers. It lets users screen bids from interested freelancers and award jobs to the ones they feel most capable and qualified. We compiled PeoplePerHour user reviews from around the web and determined that they mainly have negative ratings. We also compared the most popular pricing options available.
Want to know the top freelance sites for small business? Read our PeoplePerHour alternatives guide.
PeoplePerHour Pricing
PeoplePerHour allows users to post jobs after subscribing to the platform's services for a one-time fee of $265. After which, the site employs a commission-based pricing scheme that includes 5% of the transaction fee (excluding taxes) and an additional 15% service fee for projects that cost over $265.
Which Freelance Website is Right for You?
Summary of User Reviews
What PeoplePerHour Does Well
Users who gave PeoplePerHour a positive review said that the app provides a wide selection of reliable and professional freelancers to hire. They also like the extensive pool of bidders, allowing them to choose the best ones who can offer the best rates.
What PeoplePerHour Does Not Do Well
Users who gave PeoplePerHour a negative review said that they encounter regular system down times, which prevents them from accessing the site — especially for rush projects. Some users also complained about the poor customer service the company provides.
Most Helpful Positive User Review
"They put you in touch with people around the world to get small jobs done."

– Jason Blair
Most Helpful Negative User Review
"You need to pay extra for everything to be done faster: sellers pay extra to get their services approved; sellers and clients need to pay extra to get their documents approved. They charge high fees, especially for buyers."

– Waalla Brahim
PeoplePerHour Features
Check out the list below for some of PeoplePerHour's features.
Freelancer Communication: lets users track jobs and communicate with freelancers using WorkStream.
Proposal Evaluation: allows users to review and accept job proposals instantly.
Easy Payment Scheme: lets users conduct their invoicing and payment processing directly and securely from the site.
Useful PeoplePerHour Resources
6 Best Freelance Websites for Employers 2019 – Freelance websites provide access to just-in-time workers to complete important assignments of all kinds. We looked at six of the most popular freelance websites with affordable pricing and features small businesses would want.
How to Hire a Freelancer in 8 Steps – From choosing a job marketplace to filtering candidate responses, we guide you through three important steps to find the best freelancers for your business.
Top 34 Free Job Posting Sites & Paid Options for Small Businesses – Finding a freelancer can be overwhelming given that there are so many people you can choose from. In this article, we categorize different websites that you can visit to find freelancers depending on your hiring criteria.
PeoplePerHour FAQ
What is the quickest way to get started?
The quickest way get started with using PeoplePerHour is to buy an Hourlie, an express job request on the site. Hourlies are smaller jobs which allow you to see how things go and gauge whether you want to continue using the site.
How do I know that my money is secure?
As soon as you buy an Hourlie, you will be required to pay. This payment will only be released to the freelancer when the agreed milestones in a project have been met or when the work is completed. PeoplePerHour uses Escrow, a payment platform embedded in the software that manages all the transactions in the website. Escrow is a third-party app that regulates and holds funds between PeoplePerHour and its users.
Can I request for a refund?
If you are not happy with the work delivered by your hired freelancer, PeoplePerHour requires you to allow at least two iterations on a work before requesting for a refund by clicking on the "Request Refund" button.
Compare PeoplePerHour Competitors
Not sure if PeoplePerHour is the right fit for you? Read our reviews of all top freelance sites for comparison or check out one of these three PeoplePerHour competitors.