Toffer Grant began working in the prepaid card industry in 2000. In the six years prior to PEX, he was exposed to small businesses while initiating 65 prepaid card programs throughout the industry. We talked about his partnership with BuyQ, recent industry changes, and his belief around business owners understanding prepaid business card benefits.
Grant founded PEX back in 2006 and, since then, PEX has been a key player in the prepaid business card industry helping small businesses operate more efficiently.
Toffer Grant, Founder & CEO of PEX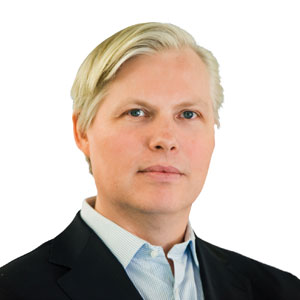 Grant is the Founder and CEO of PEX, a company that helps small businesses manage their expenses and take control of employee spending. After putting his time in at a large public company between 2004 to 2006, Grant set out to create a prepaid card solution for small business and founded PEX. When he founded PEX, his goal was to create opportunities for small businesses to be more efficient and competitive.
We had the opportunity to ask Grant the following questions about PEX and the prepaid card market, the overall financial services industry, and the direction he believes the industry is headed:
PEX Enables Innovative Solutions Through Integrating Expense Management
FSB: You recently partnered with BuyQ to help charter schools easily track and control their spending. Are there any other industries or small business types on your radar with a need for an innovative payment product like this?
Grant: "Our BuyQ partnership, along with the others we have in place, is driven in large part by a need we both see to simplify and streamline the way an institution manages its operations. Our shared clients have the benefit of a more integrated solution that makes things run more smoothly.
"Beyond charter schools, any business that relies on enabling spend quickly and conveniently while needing to maintain a close on eye on the dollars has a need for an innovative solution like PEX. Contractors, nonprofits, on-demand businesses, religious organizations, media buying companies, event management agencies. That is just a start, and it is a long list.
"The question any company should be asking themselves is why are they managing employee or volunteer spending with overly complicated and outdated solutions. There is a reason why a recent study we did with Visa showed 93% of PEX customers think our solution is better than what they were doing before."
PEX Finds Gig Economy Is Driving Changing Payment Needs
FSB: How have you seen the payment industry change with the emergence of the gig economy? What, if any, changes do you expect we'll see in this space?
Grant: "The gig economy broadly defines a vast number of use cases which come with a growing number of unique payment-related use cases. Given how central technology, particularly mobile, is to the gig economy, the payment industry is innovating in the way technology expands on the basic 'transaction enablement' use case for payments that have been around for decades.
"In the example of PEX, while the physical product is a card, the real value is in the PEX SaaS [software-as-a-service] platform that provides best-in-class access to controls, real-time spend enablement, and 24/7 transparency into where, when and how much spending is occurring. Most importantly, the technology gives access to our users 'at their fingertips.' They can customize the solution to their needs without a financial institution as a middleman.
"The gig economy also relies on speed without trading off accuracy and security. That creates a need for application programming interface (API)-based technologies that enable them to embed more sophisticated payment solutions into their systems. The milliseconds saved can make all the difference.
"Going forward, we will continue to see technology-driven innovation that removes grind in the process. That could mean even more reliance on things like mobile wallets, faster and more secure remittance between partners, and more automated and integrated use of data. The need to keep an eye on cash and make sure it is being spent appropriately never goes away."
Real-time Expense Management Allows for Nimble Adjustments
FSB: How can business owners use your Visa-branded debit cards and spend management app to leverage their business related expenses?
Grant: "The promise of PEX is to enable our users to 'spend nimbly and spend wisely.' Practically, that means providing our clients with a way to simplify the process they have in place today by taking out steps, turning the manual process into a digital experience and making it 'real-time.' We also provide a robust data engine that begins with tools like PEX Tags to enhance and organize the transaction data before it even gets to the accounting team."
"The resulting process of reconciling and auditing is easier while the ability to understand where cash stands at any time is enhanced. For many of our clients, the biggest benefit is they no longer have to wait for days at the end of each month to see what the tally of expenses actually was."
PEX Believes Employees Are the First Line of Cybersecurity Defense
FSB: In recent years, concern over cybersecurity has been at the front of many business owner's minds. What are some things business owners can do to prevent financial cybersecurity breaches?
Grant: "From a spend management perspective, the very first line of defense is to not put spending power in places it doesn't belong. Unfortunately, for some, providing spending power in the form of access to a pool of credit via a card is like leaving a freshly baked pie sitting in an open window. Inevitably, someone is going to be tempted to take a slice.
"One of the key advantages PEX has is that business owners can provide cards to employees that maintain a zero balance until the moment spend needs to occur. Beyond that, we give business owners the tools to define when, where and how money gets spent. Removing temptation and capability is the first line of defense. Beyond that, good security hygiene around access to accounts, passwords, and data is a must.
"We allow businesses to set different level of permissions for a different type of an employee. It makes sense to give a CFO [chief financial officer] the ability to wire funds from key business accounts but giving out account passwords so that everyone has that same ability is never a good idea. Working with partners who are required to undergo system and data security audits, and who can provide proof that they passed, is another best practice."
Solutions That Streamline Processes Are Key for Businesses
FSB: Are there any emerging trends around prepaid debit cards that business owners should prepare for and what are you excited about for 2019?
Grant: "We think that business owners are going through an evolution in their understanding of what prepaid is and what it can do for their businesses. While credit based products have been the standard product form for a long time, when a prepaid card is paired with technology, as it is with PEX, the decision becomes less about 'credit vs prepaid.' It becomes more about what additional functionality can be deployed to make business operations more efficient.
"Prepaid offers benefits in the form of security, better cash management and more convenient ways to enable employee spending. While credit is often a critical business need, it doesn't have to be delivered at the card level. It can be managed at the corporate level and then deployed through prepaid, with all its benefits. Solutions like PEX are proven ways to make a business operate more efficiently.
"In 2019 and beyond, we see the market thirsting for ways that prepaid can play an even bigger role in streamlining business operations through things like task management. In many cases, deploying a task requires the ability for an employee to spend. We see deeper integration of task management and spend as another big opportunity to take time and cost out of the system."
What PEX Card Does for Small Businesses

PEX is an employee expense management company that provides small business owners with business prepaid cards to help with scalability. PEX offers up to 100 employee cards per account and an unlimited number of daily loads and transactions. This is a great option for fast-growing businesses that also want tight spending controls.
PEX was founded in 2006 and is a private company that is backed by their lead investor iNovia Capital. PEX finished their Series B funding round at the end of 2012, which raised a total of $3.2 million. Through four funding rounds during the first five years of the company, PEX was able to raise a total funding amount of $5.7 million.