You take stunning pictures. Your clients love how you capture the moment. Your breathtaking portfolio shows just how passionate and skilled you are in your craft.
Now, how can you show the world what you have to offer? And how can you stand out amidst the sea of other photographers out there? How will you convince the right clients that you are the answer to their needs?
We compiled 25 awesome photography marketing ideas straight from photographers, marketers, and other industry experts to show you how. Check them out below:
---
Be sure to check out Constant Contact when you're ready to start your own email campaign. Click here for a free 2 month trial.
---
For photographers outside the food community, this might look a little different. For example, a newborn photographer might promote through a hospital's maternity wing or collaborate with local doulas.
Relationships are key in any business!
---

---
This move proved to be very successful and made me known as a local photographer quickly. I would also post my family portraits so that when the parents visited my page to see their kids' pictures, they would see that I also offer family portrait sessions. Within months, my Facebook following jumped from just 200 to 1,000.
---
We have often received customer feedback via Facebook messages, emails and text messages, expressing their gratitude for the amazing work we have provided, which we encourage them to post on our review sites. And we are constantly familiarizing ourselves with the different forms of social media since they play a vital role in our business.
Check out our Fit Small Business guide to building online reviews.
---
Some content you can include in your newsletter may include blog post highlights about recently photographed clients, photography and lighting tips, photo contest challenges (typically held on social platforms like Instagram), and your most up-to-date contact information.
---
7. Create relevant written content so people will see you as an expert in your field.
A great method to get your photography business online exposure is by finding photography websites and blogs that accept guest editorials.
The key to doing this is to first search online and look for only top quality websites that would be open to your writing. The next step is to write an original piece that fits the website you found.
It is good to make sure to include your name, brand and website in the articles so that you get credited for the piece.
By writing for photography websites, you will get in front of new potential customers, boost your PR coverage and improve your search engine rankings.
---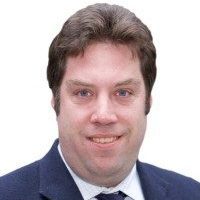 ---
9. Create a local directory related to your service.
Consider creating local vendor guides on your website. When a bride and groom are planning a wedding, they do a lot of research. So help them out! For example, as a wedding photographer we knew which venues make for great wedding photos. So, we put together a list of our favorite wedding venues in our local market.
If you make it helpful enough, it'll get passed around in forums and will show up when people are researching venues. If a couple hasn't booked a venue yet, chances are they haven't booked a photographer either. Plus, you get to be helpful while also showing off your expertise.
---
10. Utilize the power of Instagram.
Derric Haynie, CEO, SplashOPM
I recommend spending a good portion of your free time building a strong and loyal Instagram following. Take courses on Instagram marketing and find a couple of tools that work for you to speed up your posting frequency, reach, and growth rate.
Having a large Instagram following isn't just about getting new business through Instagram, but serves as proof of concept to anyone considering your company. They may be people you met through another channel (such as through referral or an event). Consider dabbling in Instagram stories too, especially if you've got a fun and flirty side to your business.
---
11. Mingle with the locals.
Brandon Hassler, Founder and CEO, Market Campus
People typically look for a local photographer. So the best thing you can do is focus on your local market.
Pack your calendar full of local events and start snapping photos like crazy.
Then start sharing these photos with the organizations. Find local Facebook groups to post your photos to, send an email to your Mayor and tell him he's welcome to share them. Contact organizers and let me know that you took some awesome photos they can use.
Locals will start to associate your name with organizations they follow. When the time comes that they need a photographer, I promise you will be at the top of their list.
---
While it may be tempting to be everything to everyone, the successful photographers are the ones that pick one thing and laser-focus their marketing messages. If their existing clients ask them to do another project that's outside their focus, they can choose to do it or recommend someone that can.
---
We then set out and do the top 10 citation websites that they fit with. These 2 methods to get started are very valuable and can really put you in the lead.
---
14. Cold call companies with inconsistent portraits on their website.
Shakira Brown, Award-Winning PR and Branding Expert, and CEO; SMB Strategic Media LLC
Portrait photographers should consider cold-calling professional services firms. If you call the office manager or marketing person at a firm with inconsistent portraits of partners on their website, you can offer to help them display a more consistent brand by scheduling a photoshoot and allowing the partners to have their portraits done.
I have personally hired photographers to spend a day at the office to allow a revolving door of senior management to have their portraits taken. It was cost effective- and most importantly, it allowed me to finally have the same high quality visual portrait of everyone that we can use for all marketing resources.
Check out our top 25 cold calling tips from the pros.
---
15. Work on increasing your rankings in the local search results.
Alex Genadinik, Business Coach, Marketing Strategist and Author, Problemio
A photography business is considered a local service, so you must take advantage of local search.
There are two components to local search:
Ranking highly on the Google map that comes up for local searches
Ranking highly on Yelp.com, Yellowpage.com and other local service aggregator sites that are common in your area
These two strategies are easily accomplished by getting many positive customer reviews. Those will propel you in the search rankings on Yelp and Google maps.
---
This article shares 10 free photography marketing ideas That work like crazy. Use one, two or a combination of these great ideas.
---
In this video, they explore 3 Ways to Market Your Photography Business in 2016 by getting their hands dirty and using an old-fashioned approach.
---
Nowadays, almost everyone uses social media platforms to promote their products and services. There is no contest to the effectiveness and reach of social media channels, but poor execution might drown out your message amidst the sea of similar offers.
Susan shares practical tips on how to use social media to your photography business' advantage.
---
Claire Grayston, Digital Content Marketer, Wishpond
An online contest is a great way to engage with your audience, capture attention and create excitement for your brand. If done right, a well-designed contest would allow participants to have a memorable experience with your company, and ideally pave the way for you to create lasting relationships with your potential customers.
In this article, Claire shares great ideas and provides actual samples of online photography contests that you can use to market your services.
---
---
Ajaero Tony Martins, Entrepreneur and Investor, ProfitableVenture.com
Any successful entrepreneur will tell you that finding your market niche is a monumental and necessary decision for your business to thrive. Identifying your niche helps you to do targeted marketing for your photography business and to develop your specialization.
This piece on assessing photography niche ideas and market demand packs a lot of valuable information on how to choose your photography niche and provides a list of the most profitable niches in the industry.
---
A website is crucial for any serious business venture- it is the venue where you can communicate to your audience what the brand of your photography is all about. What makes you different? Show your skill through a gallery or slideshow of your best shots. Include a blog portion where people can get to know you better through your stories and tips.
This article points out the 12 common mistakes to avoid when building your photography website.
Check out our list of the best free WordPress themes, including elegant themes perfect for a photography website.
---
Working with charitable institutions is a wonderful way to get exposure for your photography business. It promotes your service and helps others too. Make sure that you choose the right charity, particularly one whose benefactors fit your ideal audience.
Nicole shares tips on how to choose your charity and how to cultivate a mutually-beneficial relationship with it.
---
Design Aglow, Online resource for professional portrait and wedding photographers
Your brand is more than your unique name, your creative logo and your clever tagline. Your brand is made up of all the emotions and adjectives that your target audience associates with your business.
Branding can make or break your photography business. A successful brand shows dedication, makes you memorable, is un-copyable and permeates the entire experience.
---
Encourage and thank your clients for their kind recommendations by creating a referral program where everyone wins (you, your existing client and your new ones).
---
Sarah Petty, Photography Marketing Teacher, Marketing Author and Founder of Joy of Marketing
You do not need a special occasion to give your clients a 'thank you' gift and let them know that they mean the world to you. When you give them gifts that they can display in their homes or via social media posts, your brand becomes more visible and interesting. You also build stronger long-term relationships with your clients.
These are unique gift ideas that anyone would be happy and excited to receive. You can tailor them to any holiday or even give them any day of the year.
---
---
Over To You
Have you used any of these photography marketing ideas? Can you add more awesome tips to this list? We want to hear from you! Feel free to leave your comments below.