We recently sat down with Christopher Johnson, who serves as senior vice president of Pitney Bowes Global Financial Services (GFS), to share his perspective on the difficulties of borrowing as a small business, and how Wheeler Financial, a new lending subsidiary of Pitney Bowes, is extending capital to underserved businesses.
Wheeler Financial was founded in 2019 to extend Pitney Bowes lending products to non-Pitney Bowes equipment and create enhanced access to equipment financing for more small to mid-market businesses:
Christopher Johnson, Senior Vice President, Pitney Bowes Global Financial Services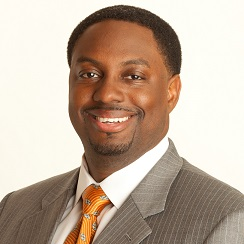 Christopher Johnson serves as senior vice president of Global Financial Services for Pitney Bowes and heads up Wheeler Financial, part of Pitney Bowes Bank. Christopher is an expert on the world of small and medium-size businesses (SMBs) with a perspective on the unique financial challenges facing small to mid-market businesses today. Christopher is a graduate of Georgetown University.
We asked Johnson the following questions regarding the founding of Wheeler and its offerings:
Pitney Bowes Introduces Wheeler Financial to Main Street
Fit Small Business (FSB): Pitney Bowes recently launched an equipment financing subsidiary, Wheeler Financial. How does Wheeler Financial add value to your existing business model, and how do you expect Wheeler Financial to benefit small business owners who utilize Pitney Bowes' services?
Christopher Johnson: "Businesses need access to capital to make investments and grow their organizations, but the market's ability to meet that need is reducing. Pitney Bowes Financial Services has been providing financial solutions to purchase Pitney Bowes equipment for more than 30 years, funding more than $10 billion of acquisitions to date. When we launched Wheeler Financial, Pitney Bowes extended this service to the wider SME market. We're proud to be supporting America's Main Street economy, to help these businesses grow."
Wheeler Financial Builds on 40 Years of SMB Financial Experience
FSB: There are many equipment financing companies in the marketplace. What makes Wheeler Financial advantageous to business owners compared to industry competitors? How can business owners use your services to improve their business?
Johnson: "Main Street America relies on small business. Communities here in America are tied to the small business sector. We think it's very important to continue to lend into. Pitney Bowes has, for the broader part of the last 40 years, been doing financial transactions with the small business community. Today, in our financial services business, we support more than 750,000 customers in our portfolio in terms of captive financing and lending activities that we do with them. We launched Wheeler because what we found when we began to talk with these small businesses is that it began to get harder and harder through time for them to gain access to the capital that they need for critical equipment to continue to fuel their growth.
"Businesses need to make investments to grow or risk being left behind by competitors. If small businesses can't access capital to finance these investments, it inhibits their growth potential. They need liquidity and flexibility to drive growth. Accessing capital through Wheeler Financial from Pitney Bowes enables businesses to augment their existing lending to invest in assets such as technology or equipment. Making these investments helps them accelerate productivity, generate revenue, and boost competitiveness. It relieves pressure on cash flow, enables them to improve their customer experience, and helps position their business for growth."
Wheeler Financial Leverages Heritage to Improve Lending Process
FSB: What are some key differentiators that set Wheeler Financial apart from other lenders that borrowers might encounter?
Johnson: "There are four key points which differentiate Wheeler Financial from other lenders. First is our heritage. For almost 100 years, we've helped millions of small companies on their journeys to success, providing technology, guidance, advice, and financial support.
"Second is our in-depth industry expertise. We've developed a rich and detailed knowledge of our clients' industries. This means we understand the complexity and time-restraints pertinent to each specific sector, so we can customize deals and terms which meet their needs.
"Next is our commitment to the long-term. Some lenders take a short-term, transactional approach to lending, and are not interested in committing to their clients for the long term. At Wheeler Financial, we are truly invested in our clients' success, beyond just the financial capital. We take a long-term, partnership approach to our client relationships which extends far deeper than a one-off transaction.
"And last is our large customer base. We have approximately 750,000 clients in the United States, with an average relationship of about seven to eight years. We know their credit history and can quickly execute on providing finance for qualified applicants."
Serving the Small-to-Middle Market Sector
FSB: What is the core customer that Wheeler Financial serves?
Johnson: "Our core industries that we lend in are healthcare, information technology, professional and business services, manufacturing, construction, and wholesale and retail trade. We serve what I would refer to as the small-to-middle-market sector businesses with two to three years of business history.
"The average tenure of our customer is eight to 10 years, but that shouldn't exclusively be the type of customer that we serve. Certainly, we want to look at some of the newer small businesses, with two to three years of operating experience. When you think about the size of the loans we do, we do transactions up to $2,000,000, although our average loans are between $500,000 to $1 million."
Small Businesses Need to Deliver Highly Personalized Service
FSB: If you were a small business owner in today's economy, where would you be focusing your energy? What opportunities do you see for small business owners that are unique to this period in time?
Johnson: "Small businesses benefit from being incredibly close to their customers. They can capitalize on this opportunity by differentiating themselves on the highly personalized customer experience they can deliver. Disruptive technologies such as SaaS [software-as-a-service], analytics and the IoT [Internet of Things] are making this easier and have given smaller businesses access to technologies and analytics previously only available to larger corporations.
"Smaller businesses should continue to invest in technology and equipment, which helps them simplify processes, accelerate productivity, drive greater operating efficiency, and ultimately improve the service they deliver to their customers. This will keep customers returning to them and will help to future proof their organizations."
Securing Financing Critical to Small Business Success
FSB: Pitney Bowes strives to help business owners navigate and succeed in a complex world that requires precision and accuracy. How does Pitney Bowes allow small businesses to do this well and thrive while doing it?
Johnson: "In 2020, we will celebrate our 100th anniversary. The experience we've gained throughout this rich history of commerce gives us a robust platform on which we're building our future. While we guide and support our small business clients, we also learn from them.
"We know that businesses require capital to invest in critical assets that help them grow. The National Center for Middle Market Indicator found that 71% of businesses surveyed plan to invest extra cash into their business, but it is harder than ever for them to secure this financing. The number of banks willing to lend to small businesses is falling as financial institutions favor larger, more profitable loans. The FDIC [Federal Deposit Insurance Corporation] has recorded 10 consecutive quarters of decline in small business lending. By investing to help these small businesses succeed and grow, it helps position Pitney Bowes for growth.
"Wheeler Financial from Pitney Bowes is addressing this by encouraging small businesses to look beyond the more traditional institutions towards challenger financiers and partners. These organizations, such as Wheeler Financial, are reinventing small business lending, opening up opportunities for SMBs to thrive and giving them the freedom to grow.
"We also know that our clients find sending complex, with many different carriers, rates, tariffs, and services to choose from. This insight, along with other intelligence we gain from our clients, feeds directly into our product development process and influences our technology design. SendPro, for example, is specifically designed to simplify sending and eliminate complexity."
Businesses are Diversifying Financial Resources
FSB: What are some emerging trends in the business services space that small business owners should prepare for, and what are you excited about for the future?
Johnson: "We're seeing organizations moving away from reliance on a single lender and instead are building an ecosystem of financial partners. Where traditionally small businesses have relied on a single source, successful businesses are now diversifying their sources of capital and maintaining an integrated network of robust, responsive capital partners, often with a primary lender and a group of secondary, supporting lenders.
"Expanding their financing network and creating this financial ecosystem of lenders helps businesses avoid over-accessing their primary credit facility, ensures they have accessible credit for unforeseen expenses, and allows them to secure capital even when their bank has no more capacity to lend to them. This capital enables them to invest in their business. It helps them overcome the barriers to capital and overcome inhibitors to growth.
"For us, it's fulfilling and exciting to be able to support these businesses and help make their plans come to fruition. For example, we recently announced two financing transactions with Eagle Access, a construction services company based in Culpeper, Virginia. They're investing the capital in high-tech bridgework equipment, which differentiates them in the marketplace and allows them to compete for larger contracts. We look forward to supporting and nurturing these organizations and watching as they grow."
What Wheeler Financial Does for Small Businesses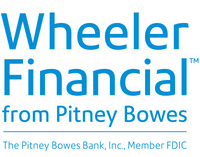 Wheeler Financial is a subsidiary of the Pitney Bowes Bank, Inc., and makes equipment financing available to small and middle-market businesses, granting business owners capital to acquire assets needed to expand and grow their business. Wheeler Financial was founded in 2019. Pitney Bowes Inc. (PBI) is a public company and trades on the New York Stock Exchange.