Pivotal CRM is a customizable customer management platform. It enables users to perform various tasks including social CRM, account management, opportunity tracking, and business analytics. We compiled Pivotal CRM user reviews from around the web and determined that they have a mix of positive and negative ratings.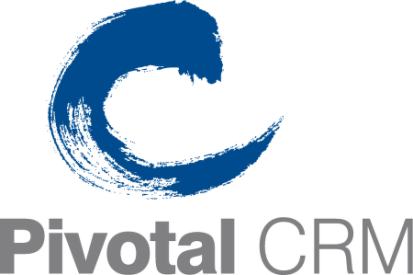 Summary of User Reviews
What Pivotal CRM Does Well
Users who recommended Pivotal CRM said that they like the wide range of customization options the app has. Some users also mentioned being able to easily generate sales reports from the site.
What Pivotal CRM Does Not Do Well
Users who gave Pivotal CRM negative reviews said that they don't like the slow performance of the system. They also said that the mobile app functionalities can be improved.
Most Helpful Positive User Review
A user who gave Pivotal CRM positive review on G2Crowd said that he likes how the app allows him to use various templates for prospects and/or buyers for his work such as emails, sales pitches, etc. He also likes that the app enables him to automatically schedule emails to potential customers. He shared that the stored data in the system lets their team search for previous customer interaction or activity history.
Most Helpful Negative User Review
One user who left a review of Pivotal CRM on G2Crowd said that he experiences occasional system down times. He said that the software sometimes doesn't update data in real-time. He also shared that the iPhone application lacks some of the functionalities compared to the desktop version, which makes it hard for him to use it when he's offsite.
Pivotal CRM Pricing
Pivotal CRM doesn't publish its pricing plans online. However, services from providers similar to Pivotal CRM usually cost around $10 to $20 for apps with basic and straightforward functionalities, while more extensive ones cost around $50 to $100+ per month.
Pivotal CRM Features
Check out the list below for some of Pivotal CRM's features.
Contact Management: lets users organize a directory of all their business contacts including their profile and contact information
Lead and Pipeline Management: enables users to keep track of the various stages of their interaction and level of transaction with their potential clients and customers
Task Management: allows users to track the progress of their various tasks and projects
Knova KM Integration: integrates with Aptean's Knowledge Management solution which helps users manage information from case notes, FAQs, articles, and more in order to create a streamlined experience for their customers
Opportunity Tracking: displays probability to close a deal or level of potential purchase from a customer/client
Performance Reporting and Analysis: lets users analyze their businesses' performance, resulting to actionable insights and sound decisions.
Helpful CRM Software Resources
The 6 Best CRM Software for Small Business in 2018 – Read our buyer's guide for the top six CRM for small businesses. We looked at the most popular options and rising stars that cover the range of options for small businesses in terms of price, features, and integrations.
Best Free CRM Software – Want to use a CRM, but not willing to invest any resources? Read our guide on the best free CRM for businesses, plus analysis on what features you'll get with each.
Best Mobile CRM App for 2017: ProsperWorks vs. PipeDrive vs. Other Top Options – Mobile CRM apps allow sales teams to manage customer relationships on the go. In this article, we looked at the most popular options, the rising stars, and the selected six that suit the range of small business needs.
Pivotal CRM FAQ
How can a user implement the software?
You have two options on how to implement the system to your business: by yourself (self-service option, which is ideal for users with technical experience) or through a Pivotal CRM partner (where the company will set all the processes in place before turning over the software for you to use).
What industries does Pivotal CRM cater to?
Pivotal CRM currently caters to 20 industries including automotive, chemical, education, pharmaceutical industries, and many more.
What does Pivotal CRM's integration with Knova KM mean?
Knova KM allows users to to create great experiences for their current and potential customers. Pivotal CRM and Knova KM integrates together to allow users to share resolutions with their customers and help them solve system issues on their own.
Pivotal CRM Overview Video
This video provides an overall background on what Pivotal CRM can do to help users build connections with potential customers using its different features and functionalities.
Popular Integrations
When choosing a CRM software, it's important that the software integrates with other applications your business is currently using. Here is a list of some of Pivotal CRM's popular integrations:
Knova KM
Amazon Web Services
Qlikview Analytics
Compare Pivotal CRM Competitors
Not sure if Pivotal CRM is the right fit for you? Read our reviews of the top CRM software for comparison or check out one of these three Pivotal CRM competitors.