In 2017, Business Insider named pizza as the fastest growing segment of fast-casual dining, with PMQ Pizza Magazine estimating last year's sales to $45.1 billion—41 percent of which was generated by independent pizzerias. A large factor in these sales are the creative pizza advertisements that business owners invest in to drive more sales.
Whether you're new to the pizza industry or looking to increase your current pizza restaurant's share in the market, this list of pizza advertising ideas and examples by the experts will help inspire and get you started.
Here are 19 of the best pizza advertising from the pros.
---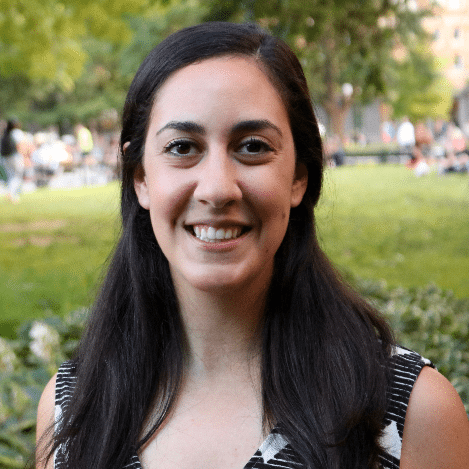 Did you know that customers in loyalty programs return twice as often? By creating a rewards program, you'll encourage repeat customers and build a rapport with your clientele. A punch card loyalty program is a great incentive for customers to continuously return to your pizzeria. Instead of traditional paper punch cards, save a trip to the print shop and go with a mobile solution. CandyBar.co offers a digital loyalty punch card program with a small business friendly platform that is completely online. Try it free for 30 days – no credit card required.
---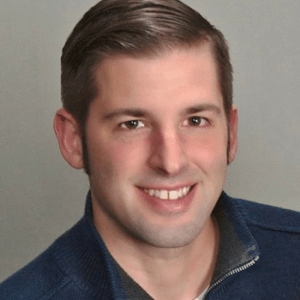 2. Reach Out to Your Target Customers with Direct Mail
Chris Barr, Director of Marketing, Taradel, LLC
The single best piece of marketing advice I can give is to use direct mail—send out new menus at least once per quarter. Highlight your most profitable items, sweeten the deal with coupons and offers, and give consumers a reason to order from you. When someone has a physical menu in their hand, they instinctively go into ordering mode. Direct mail is king when it comes to selling pizza.
---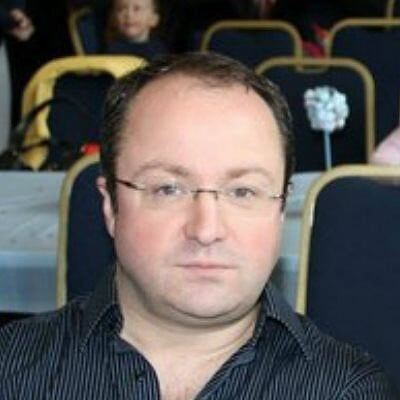 3. Make Sure Your Store Is Visible on Google Maps
Luke Bastin, Owner Principal, PDA Buzz
A huge number of new customers will find a pizza store via Google Maps from a mobile device. Accordingly, verifying and optimizing the store's free Google My Business listing is vital. Specific aspects which pizza stores should focus on include:
Mentioning target neighborhoods in the new April 2018 "business description" section.
Including posts within Google My Business whenever a special or deal is being offered, and linking from this post to the special offer page on the store's main site.
Including a simple, 30-second video showcasing the menu, premises, and staff.
Putting in place feedback loops within the business to collate good Google reviews from real customers.
---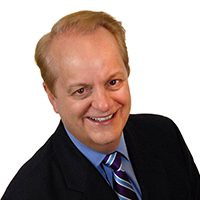 4. Use Text Messaging to Keep in Touch with Your Customers
Bob Bentz, President, Purplegator
It's not the sexiest part of mobile marketing today, but it will provide the best ROI for anything that your restaurant does. SMS text message marketing is inexpensive and will generate immediate results—that's because text message marketing is opt-in marketing, which means that your customers WANT to receive your promotional messages! How often does that happen?
---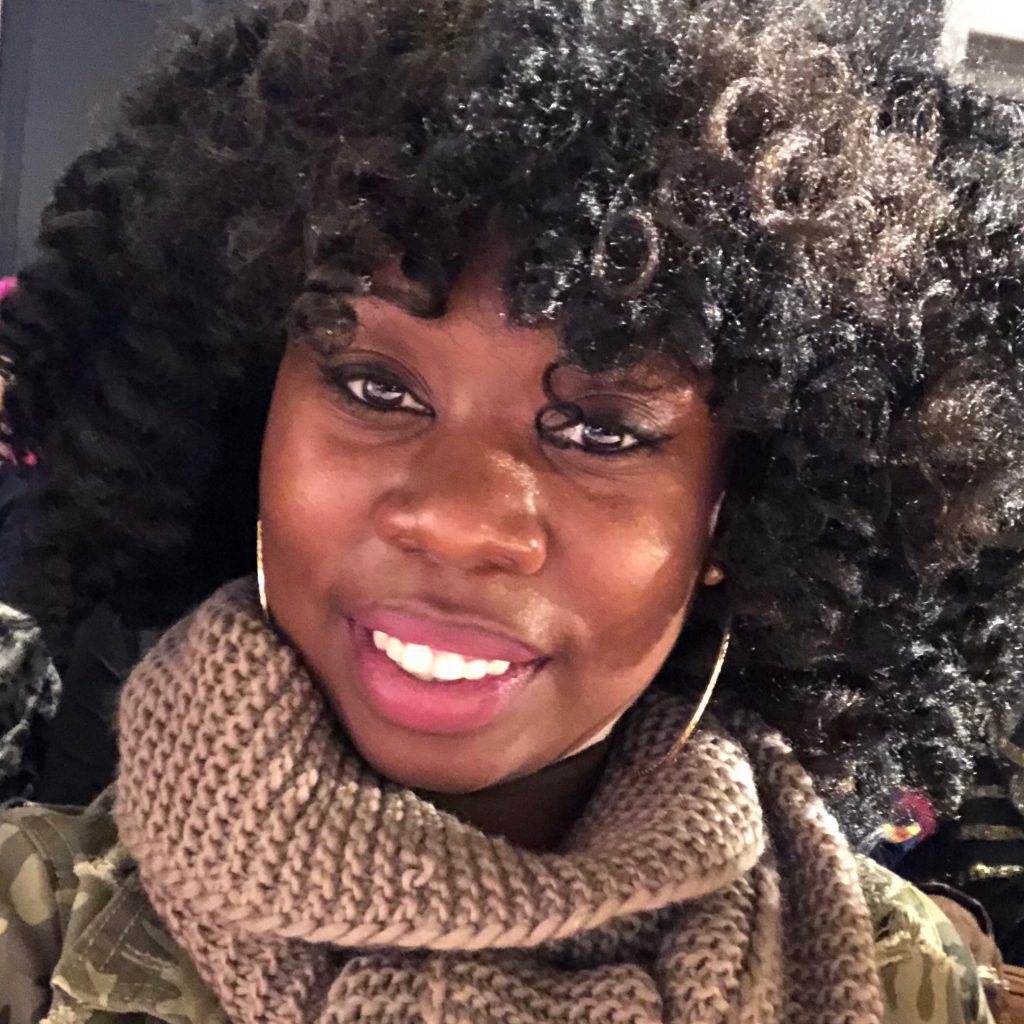 Before a new client walks into your restaurant, they are likely to look up reviews on Yelp to see what customers are saying. Yelp Ads can put your pizzeria at the top of the results page when people search for similar restaurants in your area, giving you more visibility over your competitors. Sign up today and get started with $300 in free advertising credit.
---
6. Create and Schedule a Promotions Calendar
Lonny Kocina, CEO, Media Relations Agency
Your marketing calendar is a trusted guide to ensure you cycle through your company's primary value points. Its purpose is to assure that you are delivering a constant and maximum flow of on-point promotional messages. You need to figure out which products and messages should get the most attention at certain periods. Scheduling will keep your promotions organized and help with your budgeting. Your promotions calendar doesn't just track what key message points you are promoting, but what channels you are delivering them through—a Facebook ad, social media twitter post, a new blog on your website, and email newsletter, AdWords, etc.
As you fill in your calendar, you are not coming up with the actual promotional ideas, you are simply outlining what will be promoted and how frequently.
---

7. Use an Easy-to-Remember Phone Number in Your Advertising
Paul Faust, Vice President, RingBoost.com
In today's marketplace, potential customers have dozens of choices of where they can order a pizza from. Make it easier for them to remember how to reach your pizzeria. Every pizza owner can run ads, send out mailers, offer coupons—but most of them overlook the simple act of making it easy to reach them. You picked your name and your location—why did you then just take the first number the phone company handed you? You can use a memorable toll-free number like 1-877-PIZZA-FAST or a local number that ends in a word like PIZZA or SLICE. Be creative. The number can tie into your name, your brand, or a tagline if you have one.
If you don't like using words, you can use easy digits like a local number that ends in 1111, 1000, or 3030. This is one of the easiest things to use. It doesn't require expertise and can be deployed across all of your marketing. Standing out, being memorable, and making it easier to contact you is something every business should strive to do. Your phone number is one tool that can help!
---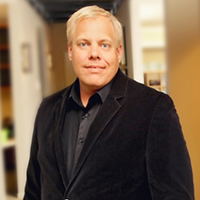 8. Have the Necessary Resources in Place to Keep Up with Sales Generated by Your Ads
Scott Baitinger, Owner, Disrupt Idea Co.
Most pizza restaurant owners forget that advertising is only the beginning of a successful marketing campaign. Coupons and promotions are great tools to bring in new customers, but growing your business relies on those promotional customers becoming loyal ones who come back for more. Building a recurring customer base requires aligning your marketing and advertising efforts with your business operations. In fact, the best promotion can damage your business as much as it can build it if your operations can't deliver. Make sure your order-taking and fulfillment processes are working to meet or exceed customer expectations.
For carryout and delivery—ensure phone ordering, online ordering, and mobile ordering are working well, and that the coupons you are advertising are available across all points of sale. Understanding all aspects of your customer's experience with your restaurant—not just awareness—will help you deliver on the value and experience you promote to help you earn ongoing loyalty from new customers.
---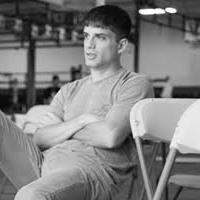 9. Work with Influencers to Advertise Your Business
Isaac Lekach, CMO and Co-Founder, REP
Make an event announcing a special—a limited opportunity or one that's recurring like "Two $2 slices on Tuesday." It should ideally be something desirable/enticing that illustrates what makes your business special or unique (maybe its taste, ingredients, style of pizza such as thin crust, etc.). Then, once you've figured out what that attraction will be, invite and gather the right people to help promote and replicate that message. You can do so by having an influencer marketing strategy. If you are new to this, start by joining an influencer marketplace accessible for free via the app stores and online, such as repped.io.
This idea comes back to marketing/advertising 101: What makes your product (pizza) the best? Figure that out and then figure out how to share that answer to everyone you possibly can (who might appreciate what you are offering).
---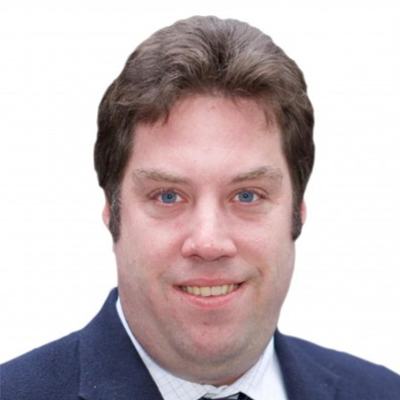 One of the most powerful forms of communication nowadays is texting. With Podium Starter, your company can get a free business texting number, and website visitors can simply ask a question on webchat and move to texting automatically. Best of all, your company can get paid quickly and securely through textable payment requests. Get started completely free today, and claim you free textable number.
---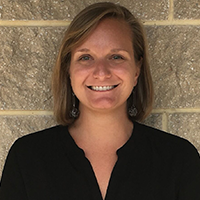 11. Highlight Your Brand, Not Just Your Products
Kristin Dyak, Digital Marketing Director, The Cyphers Agency
Whichever type of experience suits your restaurant, keep the tone fun, engaging, and relatable. The goal is to sell pizza, but brand awareness and company culture has found a significant place in marketing campaigns—especially in the digital space. Pizza is typically a communal meal. Establish your place in the local community by showing off your involvement and contributions. Restaurants often make the common mistake of focusing strictly on sales-driven promotions. Your featured menu items and unbeatable deals are an important part of your content strategy, but let the audience get to know the brand. Create engagement-centric social media campaigns for relatable holidays and events that draw a connection to your brand and pizza.
---
12. Be Visible and Searchable Online
Gurbir Singh, Digital Marketer, SEO Discovery
For a pizza business, nothing makes more sense than to be targeting millennials. A report by Nielsen shows that millennials make up 24 percent of the population. If that isn't enough to convince you, millennials have the most spending power compared to other generations, and also—they have the most influence on other generations. How can you effectively target millennials?
Google and social media. Queries such as "restaurants near me," "food near me," and "pizza near me" are some of the most searched-for keywords in the restaurant/food industry. To be found via these keywords will definitely benefit your business. How can you do that? A great website plus local listings. Since the pizza business is hyperlocal, many of your customers look for you in online directories such as Yelp. Being listed on the likes of Yelp, Manta, and other worthy directories is a major factor in improving your visibility on Google.
---

13. Hand Out Customized Giveaways with Your Delivery Contact Number
Shelley Grieshop, Creative Writer, Totally Promotional
Pizza is a popular family food choice, so we advise pizza businesses to give children a special gift on every visit. We suggest small, inexpensive items such as our Neon Teeny-Tiny 4-inch Flying Disc. They're small and compact so they don't require a lot of storage space. They're then customized with the pizzeria's business name and contact information, so they can be the family's go-to pizza place in the future. We suggest giving one flying disc away with every adult purchase.
This advertising campaign could be used for a newly opened business, a holiday season, or just as a "thank you" to your customer base. Be sure to publicly advertise the time frame for your special promotion. Nothing makes a customer madder than to find out the free gift they came for is no longer available.
---
14. Hire the Right Photographer
Monica Rutkowski, Director of Marketing and Public Relations, PizzaRev
Some may think advertising pizza is easy as pie—who doesn't love pizza?! The reality is, our Roman-style thin crust pizza can be difficult to photograph, as it doesn't have the depth of a juicy burger or stacked sandwich. The importance of partnering with the right photographer and food stylist is critical. Mouth-watering images of bright, fresh ingredients, melted cheese, and the perfectly baked crust will arouse the appetite of any potential customer. Especially for social media platforms and digital channels, prioritizing (and devoting a budget to) stand-out visual media is a must.
---

15. Emphasize Your Product's Unique Selling Point
Howie Cohen, Chief Creative Officer, Recently Retired, Phelps
Phelps rebranded zpizza and did some great advertising (PR, promotions, website, email, street teams, and more) for them. With a variety of healthy, inspired pizzas, and fresh toppings—zpizza was poised to take a bite out of the fast-casual market, but their reliance on coupons and a lack of brand identity made it hard to connect with the upscale customer.
To attract the right people to their artisanal menu—health conscious, rather than price conscious—they needed a distinct brand position that would appeal to people who were looking for freshness and quality. We all love pizza, but it's not always the healthiest choice. zpizza's natural ingredients and organic, gluten-free options stood out in a sea of greasy pizza chains. We positioned them as "The Pure One," and brought the brand to life with a clean, refined style.
---
16. Give Out Calendars with Coupons
Anne Kleinman, Promotional Consultant, Ad Infinitum
The coupon calendar, placed on the front counter in the fall, is the perfect vehicle for boosting your business year-round. Each month has its own special. These can be based on what is normally a slow item in any given month. Because the coupons are one-time use and change each month, they do not cut into long-term profitability the way regular couponing can. In addition, these once per month coupons are the perfect way to get people to try new items, boosting the store's overall profitability.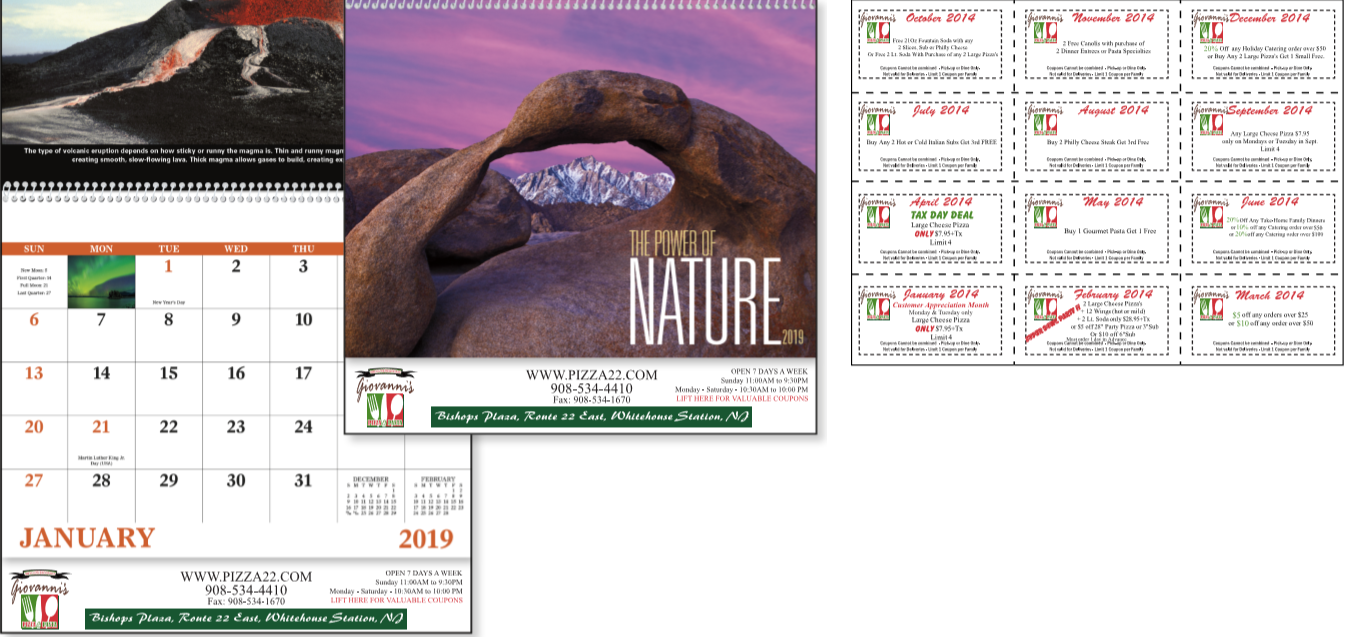 ---

17. Leverage Your Reach in Social Media
Tom Ruzyllo, Digital Marketing Manager, Tomango
During the snowstorms in Britain in late February, Franco Manco Pizza decided to offer free pizza at their stores in London to anyone who needed a hot meal, with a particular focus on the homeless. Publishing this offer via their social media channels gained dozens of likes and retweets, and also received a whole host of positive comments from the general public. They also followed up their offer by sharing on social media photos of pizzas being made and delivered across the capital. This campaign, while simple in execution, shows the effectiveness of "corporate altruism" as a means of improving positive brand sentiment and awareness.
People recognize when a business is genuinely trying to help their local community, and—although not the primary reason behind Manco Pizza's giveaway—they were rewarded for their efforts with positive social engagement and digital PR that almost certainly outweighed the costs of the pizzas provided. Small pizza businesses can follow suit by looking into ways they can help their local community in some way—whether through giveaways, sponsorships, or something else. It can be a fantastic way to reach local people, align yourself with causes they care about, and build a positive image of your business that will give you the edge over your competition.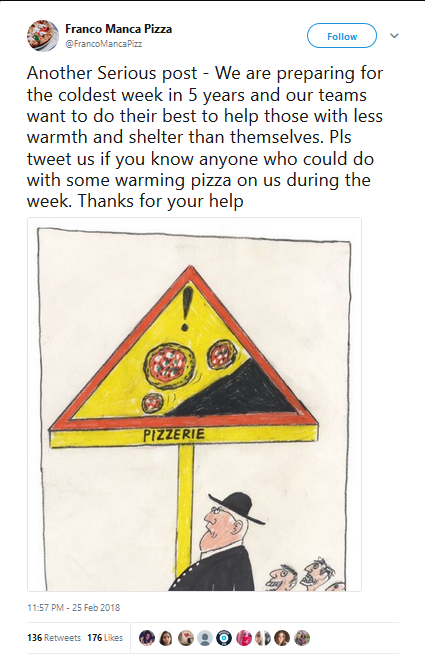 Source: Twitter
---
18. Be Creative with Your Pizza Boxes
Clarisa Guerra, CCO, Commite Inc
In an article posted by Engadget, Pizza Hut delivered the world's first playable DJ pizza box. I think this is unsurpassed in terms of advertising on pizzas. It's super innovative, interactive, eco-friendly, memorable, and fun! What else can you ask of an advert? I don't know exactly how much it costs to do something like that, but I'm sure that the revenues and the viral impact are guaranteed. So if you don't have a budget for hiring a company to create something that geeky, maybe you can partner with a technological startup and share the credits.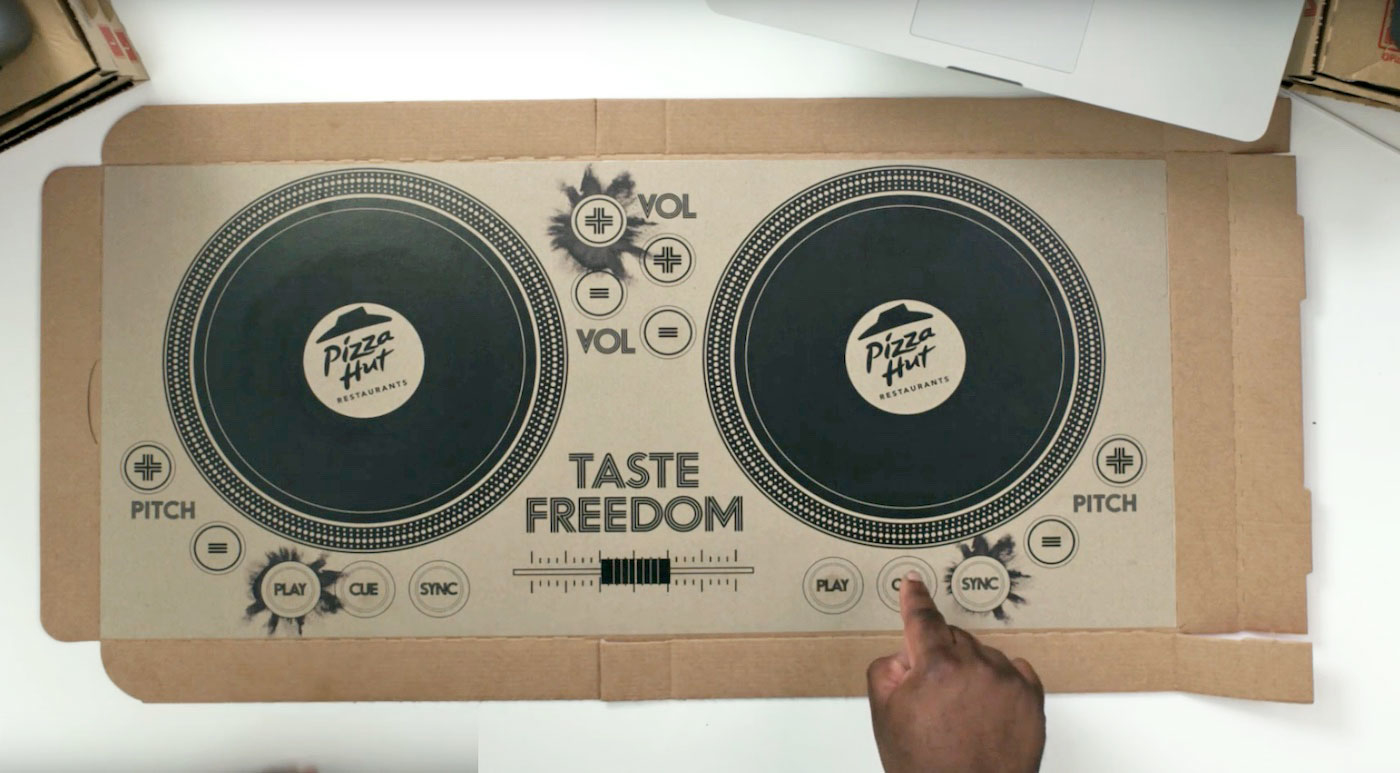 Pizza Hut's Playable DJ Pizza Box
Source: Engadget.com
---

19. Be Careful When Adopting Hashtags for Your Advertising Campaign
Jonas Sickler, Reputation Strategy Advisor, Reputationmanagement.com
One mistake commonly made by small businesses is leveraging trending hashtags without fully understanding what's driving those events. Small businesses are naturally drawn to the allure of hashtag campaigns like "You can still dunk in the dark" because it's an area where they can actually compete without a six-figure advertising budget—all you need is some creativity and a Twitter account. Unfortunately, these campaigns can also be very risky, and even the big players get it very wrong occasionally.
A perfect example of a pizza advertising #fail is when DiGiorno's Twitter account borrowed the #WhyIStayed movement to sell frozen pizza rather than discuss domestic violence.
---
Over to You
The competition for customers' attention in the pizza industry has always been fierce, and you'll need to be unique and creative in order to get noticed over all the advertising noise. But once you find the marketing strategies that work for you, advertising your pizza business will become much easier and even fun. Be sure to try out these tips for yourself and get ready for orders to come in.
Have more unique pizza advertising ideas or strategies worth sharing? Let us know in the comments!