Placester Review: Is It Right for Your Real Estate Business?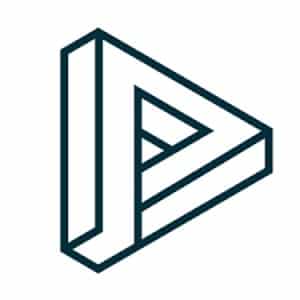 What We Recommend Placester For
Placester's core features are designed to benefit a wide range of real estate professionals, from new agents who are just beginning to use digital marketing for lead generation to high-volume brokerages that are already successful in real estate. It is an easy-to-navigate platform that provides professional-looking, customizable website templates and lead capture tools you can use to grow your real estate business.
Who Placester Is Good For
Agents who need a professional website to attract leads and grow their business: Placester's Starter plan offers all the tools agents need to create a real estate website with IDX listings and customer landing pages with minimal effort or technical know-how. The upper-level tiers and service add-ons scale with the business as a valuable real estate lead generation website for years to come.
Agents and teams needing a branded website without using code: Placester's features include varying levels of customizations, third-party integrations, a full media library, and real estate lead capture tools. Real estate pros can build their own website code-free with templates and a drag-and-drop editor or tap into Placester's service marketplace to find a designer to build their site. For that reason, Placester is one of the top real estate website builders.
Brokerages wanting to provide an easy-to-use website solution for their agents: The top two tiers from Placester offer teams the ability to duplicate sites to maintain branding, implement workflow automation tools, and provide a basic real estate CRM to each agent within a brokerage.
Who Placester Is Not a Good Fit For
Agents looking for an all-in-one real estate marketing solution or a robust CRM: Placester does not offer extensive lead management, tracking, or communication tools in its CRM. Consider Real Geeks if you need an all-in-one platform to create a website, generate leads, and nurture them until closing, or find another solution in our list of the best real estate lead generation companies.
Real estate pros who want complete control over the back-end of the website: To simplify the process of publishing a real estate website, Placester limits user access to highly technical elements. If you want to manage your own hosting and website functionality, your best bet is to create a WordPress website.
Agents and brokerages that want maximum customization: Placester streamlines the process of creating a professional website, which means that the customization options are not unlimited. For more customization options without having to manage your own code, Webflow is the best real estate website builder.
Placester Overview
PROS

CONS

Variety of customizable real estate website templates
Customization capabilities can be limited
30-day free trial
CRM lacks comprehensive tools
Discounts for National Association of Realtors (NAR) members
Limited customer support for lower-tier plans
Service marketplace if you need professional help with your website
No integrations or lead capture tools in the Starter plan
More than 4,000 third-party integrations available
Accessing the full set of features gets expensive, especially for single agents and small teams
Placester Pricing
As part of our Placester review, we looked at pricing and which features are included in each tier. Placester's pricing is divided into four paid plans with pricing dependent on whether you pay monthly or annually. All four tiers include access to the real estate website templates, code-free editor, and IDX listing capabilities. National Association of Realtors (NAR) members receive a discount. Users can sign up for a 30-day free trial to get an inside look at Placester before purchasing.
Plans

Starter

Advanced

Office Builder

Concierge Custom

Who Plan Is Best For

Individual agents getting started with digital marketing

Agents or teams needing a website solution to generate leads

Teams or brokerages that want to offer websites for agents

Scaling brokerages seeking to provide each agent with an advanced website

Annual Pricing

($/User/Month)

$64 per month

$120 per month

$240 per month

Monthly Pricing for NAR Members

($/User/Month)

$80 per month

$150 per month

$300 per month

$1,250 per month

Monthly Pricing for Non-NAR Members

$100 per month

$190 per month

$300 per month

$1,250 per month

Responsive Website

✓

✓

✓

✓

Code-free Site Editor

✓

✓

✓

✓

IDX Listing Display Tools

✓

✓

✓

✓

Unlimited Posts and Pages

✓

✓

✓

✓

Testimonial Display

✓

✓

✓

✓

Online Support

✓

✓

✓

✓

Enhanced Website Designs

✕

✓

✓

✓

Custom Landing Pages

✕

✓

✓

✓

Advanced Lead Capture

✕

✓

✓

✓

Royalty-free Media Library

✕

✓

✓

✓

Third-party Integrations

✕

✓

✓

✓

Phone Support

✕

✓

✓

✓

Agent Profile Pages

✕

✕

✓

✓

Onboarding Automation Tools

✕

✕

✓

✓

CRM for Agents

✕

✕

✓

✓

Dedicated Project Manager

✕

✕

✕

✓

Dedicated On-demand Creative Team

✕

✕

✕

✓

30 On-demand Service Hours per Month

✕

✕

✕

✓

Workflow Automation Tools

✕

✕

✕

✓

Video, Phone, and Live Chat Support

✕

✕

✕

✓
Placester Add-ons
In the Placester Services Marketplace, there are numerous add-on services you can purchase at any time to enhance the standard features of your plan. These include:
Site setup
Custom site build
Website updates
Logo creation or cleanup
Photo retouching
Video editing
Branding and style guide
CRM integration
Blog posts
Email copy
Search engine optimization (SEO)
Starter Plan
Placester's Starter plan gives you immediate access to the primary features that make it a powerful and user-friendly platform. Start creating and editing your website on the code-free site editor and implement the internet data exchange (IDX) listing tools.
This plan also gives you access to the CRM and basic auto-responders so your website can start generating and interacting with leads from the get-go. In addition to website pages, you can create custom landing pages with lead magnets and lead capture forms to generate real estate leads beginning with the base plan.
Advanced Plan
The Advanced plan is for users who want to start expanding the capabilities and reach of their website. With this plan, you receive access to enhanced website designs and additional customization options, including a media library. You can also create more advanced and varied lead magnets and lead capture forms. At this level, third-party integrations also become available, which allow you to incorporate multiple tools to efficiently generate and nurture new leads.
Office Builder
Placester's Office Builder is designed for brokerages that want to allow their agents to easily create a custom website. It includes all features in the Advanced plan as well as agent profile pages, roster pages, and advanced website capabilities for each agent. The site duplication feature makes it easy for new agents to keep the branding of the brokerage but quickly and easily input their own information. Plus, Placester includes a basic CRM for agents to organize and track contacts immediately.
Concierge Custom
The Concierge Custom plan was created for scaling brokerages that need the support of a dedicated marketing team on-demand. It includes one dedicated project manager and a dedicated creative team plus 30 hours of on-demand services each month. In addition to this support, it also provides the highest level of customer service via phone, live chat, and even video.
Placester Features
Placester's features enable agents and brokers to enhance their online real estate marketing efforts with a professional and functional website that generates real estate leads. Not only does the intuitive drag-and-drop editor make it easy for an agent to publish their own website, but there is also a complete service marketplace for agents who prefer to hire someone to design and build a site for them.
Here's a closer look at Placester's key features:
General Features
Customizable and responsive website
Code-free site editor
Unlimited pages and posts
IDX listing display tools
Lead generation and capture
Customer support
Placester's core features include tools to create, customize, and market your real estate website. This is one of the only real estate website builders that doesn't limit the number of posts or pages you create, which maximizes your ability to attract qualified leads online. The addition of advanced an IDX listing search acts as a lead magnet to invite users to your website to search for available properties.
Customizable Website Templates
27 customizable website templates
Custom landing pages
Customizable to your brand
With more than 25 ready-to-go website templates and more coming, Placester has the largest variety of professional, real estate-specific website or landing page templates of any other real estate website builder. Each template can be customized to an extent, including branding, logo, copy, colors, images, and format. Instead of having to start from scratch and spend hours fighting code, you can have a professional real estate website up and running in just a few hours.
---
IDX Listing Search
Included in all plans
Advanced IDX listing search
The process of adding an IDX search function to a website on WordPress can be complicated and expensive, but it comes standard with Placester. You might now know this, but large real estate marketplaces like Zillow and Realtor.com don't actually use IDX, but instead receive information from multiple listing services (MLS), which may not have as much or as accurate information. Therefore, having an IDX search tool on your website can give buyers more accurate and detailed insight into active properties, and thus help you generate more leads.
---
SEO Tools
Built-in headings and internal linking capabilities
Schema markup
Meta descriptions
SEO resources on Placester real estate academy
SEO services within the marketplace
Search engine optimization (SEO) is a complicated and highly technical marketing strategy, so many real estate agents aren't able to get their websites to rank high in online search. In addition, most real estate website builders aren't built for SEO.
Fortunately, Placester has built-in SEO tools like schema markup and meta descriptions, as well as in-depth articles and guides about how to optimize your website for SEO. Alternatively, if you aren't interested in learning about SEO but still want your website to show up in search results, you can hire a professional from Placester's Services Marketplace to build your website.
---
Placester Services Marketplace
Professional marketers
Affordable, a la carte pricing
Optional services are available at any time
Although Placester is fundamentally a website building platform that cuts through the technical challenges of creating a website on your own, you can also outsource individual tasks or your entire website. Within the Placester Services Marketplace, you can browse hundreds of affordable services offered by reliable, Placester-approved marketing professionals.
You can use the marketplace to supplement your own website efforts or simply hire someone to retouch photos, create an office page index, or write a single email. On the other hand, you can rely more heavily on the marketplace by paying for a semi-custom site build, SEO optimization, or professional site refresh. All services are individually priced.
---
Third-party Integrations
Zapier
TotalBrokerage
LionDesk
Userway
Trello
Pipedrive
Drift
Privy
Intercom
Placester integrates with Zapier to provide more than 4,000 integrations for users on the Advanced plan or above. Expand the capabilities of Placester with integrations in a wide variety of categories like email marketing, customer support, lead generation, more robust CRMs, and project managers.
---
Ease of Use
Customers' Placester reviews almost unanimously state that it's extremely easy to navigate. The code-free site editor, in combination with the website templates, enables users who aren't particularly tech-savvy to publish a website in a matter of hours. However, if you want to add many more pages to your website, you may want to consult a professional in the Placester marketplace to optimize your website architecture for usability and SEO.
Placester Alternatives
Best For: Agents seeking an all-in-one lead generation and nurturing platform with a robust CRM and marketing tools

Best For: Agents, teams, and brokerages wanting an end-to-end platform to increase productivity

Best For: Real estate professionals seeking exclusive leads and a comprehensive follow-up system

Starting Price: $249 per month for 2 users

Starting Price: $69 per user, per month

Starting Price: $269 per month

Key Features:

Extensive third-party integrations
Facebook and Google Ad-generated leads
Comprehensive CRM
IDX website

Key Features:

Managed Facebook and Google ads
Comprehensive CRM
Follow-up and marketing tools

Key Features:

Exclusive leads
Lead generation and follow-up
Training webinars and conversion strategies
What Users Think of Placester
The vast majority of Placester reviews said users found it easy to create and manage their website, saving weeks of time creating a website from scratch. Customers also stated that all of the available templates look professional and function well. Users appreciate the friendliness and helpfulness of support from associates as well as the public real estate marketing academy.
A few users who had switched to Placester after trying to host their own website noted that customization options are limited in comparison. Other Placester reviews noted that they expected better results from SEO after starting with Placester as well as more leads.
However, Placester is not a paid real estate lead source—you must create and implement a digital marketing strategy in order to see results with the platform. If you need more immediate leads, you may prefer a platform for purchasing real estate leads, like BoldLeads, which also provides exclusivity.
Bottom Line
Based on our expert Placester review, we find it to be an extremely user-friendly website builder with templates and tools to help agents, teams, and brokerages easily create a professional website for real estate lead generation. Its built-in lead generation tools and basic CRM help real estate agents grow their businesses, and third-party integrations allow you to use Placester in tandem with other real estate marketing tools. Start your 30-day free trial today.