Placester Review: Is It Right for Your Real Estate Business?
Placester is one of our top real estate lead generation companies earning a 4.8 out of 5 rating. We reviewed 24 criteria such as lead generation features, pricing, advanced features, customer reviews, and ease of use. Based on our analysis and Placester reviews, we recommend Placester for real estate agents and brokers looking to create lead generating websites and custom landing pages.
What We Like
Variety of customizable real estate website templates
Variety of do-it-yourself and done-for-you options to fit your budget and needs
Discounts for National Association of Realtors (NAR) members
What's Missing
CRM lacks comprehensive tools and customization capabilities can be limited
Costs can add up quickly for single agents and small teams
Limited customer support for lower-tier plan
Recommended For
Agents who need a professional website to attract leads and grow their business
Agents and teams needing a branded website without using code made by professionals or done on their own
Brokerages wanting to provide an easy-to-use website solution for their agents
Not Recommended For
New agents or teams urgently looking to generate and convert leads quickly
Agents looking for an all-in-one real estate marketing solution or robust CRM
Agents and brokerages that want maximum customization options
Do It Yourself (DIY) Plan: $79 per month, billed annually
Do It For Me (DIFM) Website Plan: $119 per month, billed annually
Do It For Me Content Pro (DIFM Content Pro) Plan: $319 per month, billed annually
---
---
Placester Reviews: What Users Think of Placester
The vast majority of Placester reviews said users found it easy to create and manage their websites, saving weeks of time creating a website from scratch. Customers who worked with a website manager to complete their website were thrilled with the service, communication, and easy process of creating a custom, professional website.
Featured Customers: 4.7 out of 5 based on 25 Placester reviews
G2: 3.6 out of 5 based on 80 Placester reviews
A few users who had switched to Placester after trying to host their own website noted that customization options are limited in comparison. Other Placester website reviews noted that they expected better search engine optimization (SEO) functionality and results after starting with Placester.
Placester is not the most budget-friendly option for new real estate agents and does not automatically provide new leads or clients. If you need more immediate leads, you may prefer a platform for purchasing real estate leads like Zillow Premier Agent, which provides exclusive leads and multiple communication methods.
Would Our Expert Use Placester?
We recommend Placester because of its easy-to-use website building functionality and its wide range of support and service options. If your budget is tight, the DIY plan allows you to take advantage of its attractive IDX website templates and easily add blogs and content to increase your traffic and build your pipeline.
As your business grows, outsource one-off tasks in the service marketplace or upgrade to the done-for-you plans to have your website managed by professionals. This is an ideal solution for agents, teams, and brokerages that want to save time hiring freelancers or assistants just to manage their websites.
As noted above, Placester is not the most budget-friendly option for new real estate agents, and it does not automatically provide new leads or clients. The Placester CRM includes only basic features, so you'd be wise to integrate it with a more robust CRM to more efficiently generate and nurture leads.
For these reasons, Placester may not be ideal for new agents who urgently need to get clients and build their pipeline, or for professionals who want an all-in-one marketing solution. If you're a new agent looking for a more comprehensive tool that includes websites, advertising, and a robust CRM, check out Real Geeks.
Placester Alternatives
Software

Best For

Agents seeking an all-in-one lead generation and nurturing platform with robust CRM and marketing tools

Agents, teams, and brokerages seeking ready-to-purchase buyer leads

Agents, teams, and brokerages wanting an end-to-end platform to increase productivity

Key Features

Extensive third-party integrations
Facebook and Google Ad-generated leads
Comprehensive CRM
IDX website

Listing and transaction management
Lead generation
Forecasting and reporting

Managed Facebook and Google ads
Comprehensive CRM
Follow-up and marketing tools

Pricing

$299 per month

Leads cost from $20 to $60

Starts at $399 per month

Learn More
Placester Pricing & Plans
As part of our Placester review, we looked at its plans, pricing, and features included in each tier. The Placester pricing structure is divided into three paid plans, starting at $79 per month.
All three Placester pricing tiers include access to the real estate website designer, templates, IDX listing capabilities, and CRM. In addition, the Placester cost will decrease if you are a member of the National Association of Realtors (NAR). Users can sign up for a 30-day free trial of the DIY plan to get an inside look at Placester before purchasing.
Plans

Do It Yourself

Do It For Me Website

Do It For Me Content Pro

Who Plan Is Best For

Tech-friendly agents and teams who want to build and manage their websites independently

Agents, teams, and brokerages wanting to have their website custom-built and managed by dedicated professionals

Professionals wanting full technical and marketing support as well as unique website content and social media posts

Annual Price Range

($/User/Month)

$79 per month

$119 per month

$319 per month

Non-NAR Member Price

$95 per month

$143 per month

$380 per month

Free Trial

✓

✕

✕

CRM, Website Builder & IDX Integration

✓

✓

✓

Designated Website Experts

✕

✓

✓

Website Created by a Designer

✕

✓

✓

Unlimited Updates & Maintenance Done for You

✕

✓

✓

Unique Content

✕

✕

✓

Social Media Posts & Reports

✕

✕

✓

Google Analytics Setup

✕

✕

✓
For a further breakdown of what each plan entails, as well as Placester add-ons, click on the tabs below:
Placester's entry-level plan includes access to the code-free website builder, IDX integration, and CRM. You can also work with a Placester professional at any point to complete additional services, like a sold listing, installing a chatbot, and an agent bio.
The DIFM plan provides all the features of the DIY plan, but takes all website maintenance and design tasks off your plate. On this plan, you receive a real estate website built by a professional designer, access to website experts, and unlimited website updates and maintenance.
Placester's premium plan takes website management a step further with the addition of unique content on your blog and social media pages. On this plan, website experts also set up Google analytics to help you gain more insight into your website performance. Along with unique and fresh Facebook and Instagram posts, you'll get reports for your social media performance.
Real estate brokers who use Placester real estate websites for their agents can purchase the Placester Brokerage Management Software (Agent Manager) with any plan. It costs an additional $25 per month for each active agent website.
In addition, the Placester Services Marketplace offers numerous add-on services you can purchase at any time to enhance the standard features of your plan. These include:
Express site setup: $100
Enterprise custom site build: $1,350
Website updates: $125
Logo creation or cleanup: $100 to $200
Photo retouching: $50
Video editing: $125
Branding and style guide: $400
CRM integration: $125
Blog posts: $150
Email copy: $75
Search engine optimization (SEO): $125
General & Advanced Placester Features
Customizable and responsive website templates
Code-free site editor
Unlimited pages and posts
IDX listing display tools
Lead generation and capture
Customer support
Placester's core features enable agents, teams, and brokers to enhance their online real estate marketing efforts with a professional and functional website that successfully generates real estate leads and builds their brand authority. Not only does the intuitive drag-and-drop editor make it easy for an agent to publish their own website, but there are a variety of done-for-you and management options for professionals who want additional support on any level.
It is one of the only real estate website designers that doesn't limit the number of posts or pages you create, which maximizes your ability to attract qualified leads online. The addition of an advanced IDX listing search acts as a lead magnet to invite users to your website to search for available properties.
Here's a closer look at Placester's key features:
Back-office for real estate brokers
Agent profile database
Automated onboarding
Website template creation
The Agent Manager is an easy-to-use broker software program that helps brokers manage their agents' websites and profiles easily and automatically. The automated onboarding system allows you to invite new agents, schedule and send reminders, and brand their websites according to your brokerage. You can also create website templates for each agent to customize with their information, keeping your branding consistent but allowing each agent's unique qualities to stand out.
---
30 customizable website templates
Custom landing pages
Customizable to your brand
With 30 ready-to-go website templates (and more coming), Placester has the largest variety of professional, real estate-specific website and landing page templates of any other tool on the market. Each template can be customized with your branding, logo, copy, colors, images, and format. Instead of having to start from scratch and spend hours fighting code, you can have a professional real estate website up and running in just a few hours.
---
Included in all plans
Advanced IDX listing search
The process of adding an IDX search function to a website built on WordPress, Wix, or Squarespace can be complicated and expensive, but it comes standard on all Placester websites. Having an IDX search tool on your website can give buyers more accurate, detailed, and up-to-date insight on active properties, which builds your credibility and ultimately helps you generate more leads.
---
Built-in headings and internal linking capabilities
Schema markup
Meta descriptions
SEO resources on Placester real estate academy
SEO services within the marketplace
---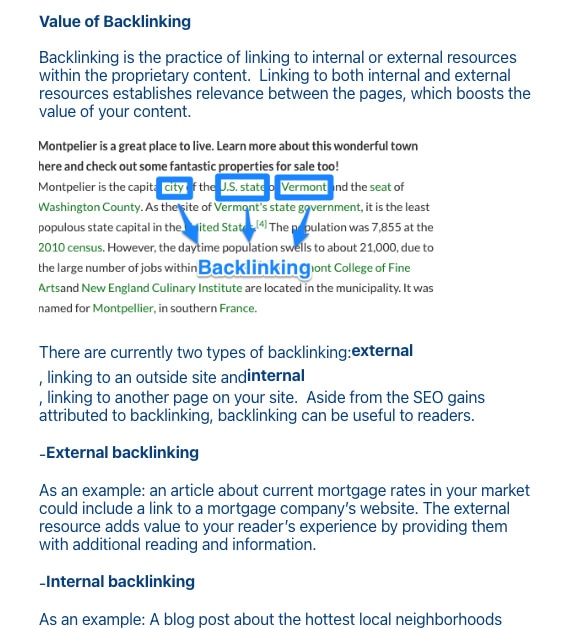 ---
Search engine optimization (SEO) is an incredibly powerful marketing strategy, but it can be complicated and highly technical. Most real estate website platforms aren't built for SEO, so most agents and brokers aren't able to fully utilize the power of search and get their websites to rank.
However, Placester provides built-in SEO tools like schema markup and meta descriptions, as well as in-depth articles and guides about how to choose descriptive real estate words, target the right real estate keywords, and optimize your website for SEO. Alternatively, if you aren't interested in learning about SEO but still want your website to show up in search results, you can hire a professional from Placester's Services Marketplace to optimize your website or build it.
---
Affordable, a la carte pricing
Optional services are available at any time
Placester-approved experts in marketing, graphic design, and tech
Although Placester is fundamentally a user-friendly, code-free website building platform, it provides a wide range of service and support options for real estate professionals. Within the Placester Services Marketplace, you can browse hundreds of affordable services offered by experienced professionals in the industry.
Use the marketplace to supplement your website efforts on the DIY plan by hiring someone to retouch photos, create an office page index, or write a single email. On the other hand, you can rely more heavily on the expertise of Placester professionals with larger service packages, like a custom website setup or custom branding and style guide. Keep in mind that the Placester marketplace is solely made for one-time projects and fees, while the DFY (done-for-you) monthly plans provide ongoing updates, maintenance, and content.
---
Zapier
TotalBrokerage
LionDesk
Userway
Trello
Pipedrive
Drift
Privy
Intercom
Cloze CRM
Gmail
Mailchimp
Follow Up Boss
Constant Contact
Placester integrates with Zapier to provide more than 4,000 integrations for all Placester users. Expand the capabilities of Placester with integrations in a wide variety of categories like email marketing, customer support, lead generation, more robust CRMs, and project managers.
---
Marketing Academy
Knowledge base
Webinar library
Another reason why Placester stands out from other real estate software is the extensive number of valuable resources they provide to all real estate professionals at no cost. Its marketing academy includes guides, templates, and downloadable resources for evergreen and seasonal needs, like the Thanksgiving marketing package.
There are also a number of podcasts with interviews from real estate professionals and webinars on a large variety of real estate topics. On the other hand, the Placester knowledge base provides detailed tutorials, photos, and videos to help you use the platform and make the most use of the tools available.
---
Ease of Use
Customer Placester reviews almost unanimously state that it's extremely easy to navigate. The code-free site editor, in combination with the website templates, enables users who aren't particularly tech-savvy to publish a beautiful website in a matter of hours.
In addition, the support offered within Placester resources and the availability of real estate marketing experts is unmatched, whether you purchase one-off services or opt for the DFY plans with full support. If you're looking to grow your success in real estate through a website, Placester is an ideal solution.
How We Evaluated Placester
The top real estate lead generation companies for realtors offer tools and features that assist agents and brokerages in generating and converting more leads to clients. We examined lead generation companies for realtors based on the following criteria:
25%
Lead Generation and Advanced Features
25% of Overall Score
While budgetary constraints must be met, cost-per-lead and ROI are arguably more important than the actual monetary cost. We evaluated each option to find companies offering the best value for the money.
25% of Overall Score
We researched each provider to find those with additional real estate lead generation tools going beyond what agents gain by simply buying a list of leads. In particular, we looked for software with mass marketing tools, lead list generation, lead capture forms, and customizable reports.
25% of Overall Score
We searched for companies that either include a lead generation website or integrate with IDX platforms. We also looked for those with client relationship management (CRM) capabilities, social media integrations, and features like workflow automation, trigger and alert-setting, and marketing assistance.
10% of Overall Score
We specifically evaluated each platform's unique or stand-out features, as well as popularity and the overall value for the cost.
10% of Overall Score
Based on customer feedback for each platform, with particular attention given to actual user reviews of the product, and the popularity of each real estate lead generation company.
5% of Overall Score
It's important that platforms are easy to use and that you have access to customer support. We favored software providers known for stellar customer service on one or more channels.
*Percentages of overall score
Bottom Line
To answer the question, "What is Placester?" we performed in-depth research into Placester reviews, features, resources, tools, and support. We found Placester to be an extremely user-friendly website designer with templates and tools to help agents, teams, and brokerages easily create a professional website to generate leads and build their brand authority.
Its built-in lead generation tools and a wide variety of support options help real estate professionals grow their business efficiently, especially when used in tandem with other real estate marketing tools. Start your 30-day free trial today.