Planday Review: Is It Right for Your Business?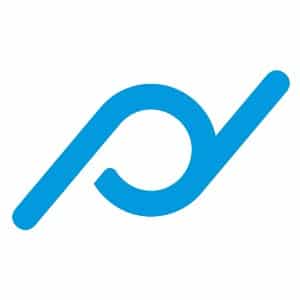 Planday is a popular scheduling and time-tracking software that lets you create multiple schedules for your business. It has forecasting capabilities to help you anticipate times of increased demand and rules-setting to help you stay compliant with labor regulations. While the mobile app is somewhat glitchy, users say it's overall good software, and we rated it among the best scheduling software for retailers.
What We Recommend Planday For
I've spent hundreds of hours learning about scheduling software, watching demos, pouring over how-to articles, testing the products, and examining real-world user reviews as well as reviews by other professional publications. Planday is a popular scheduling software because of its international scope, ability to do forecasting, and scheduling tools.
In short, Planday is best for:
Businesses with multiple departments: If you have a department store (it ranks in our top retail scheduling software guide with 4.17 out of 5 stars), a restaurant, a bookstore with a cafe, or other business with multiple teams working their own schedules, Planday makes it easy to create individual schedules for each team.
Labor-intensive businesses that need forecasting and labor planning tools: If it's important to your bottom line to monitor and schedule labor against expected activity, then Planday's forecasting, salary calculation, and other labor costing tools help you keep an eye on revenue vs labor costs.
When Planday Would Not Be a Good Fit
Businesses with a large number of employees and only one location: There are several equally feature-rich and intuitive scheduling software that charge by location with unlimited employees—and they may be a more cost-effective solution. We suggest Homebase, which even has a free plan.
Budget-conscious businesses needing a free plan: If your budget is tight and your needs basic, you don't need to resort to paper. There are several free scheduling software options available.
Businesses with field employees whose staff live and die by mobile: Planday's mobile app has not had the best track record. If you need a consistently reliable app that lets your managers and employees get everything done, check out Deputy.
Tour guides and businesses scheduling tours: This was the only app we reviewed where users in a specific industry—in this case, tour guides—said the app does not meet their needs.
Planday Overview
PROS

CONS

Lots of forecasting and wage tools
Plus plan and more premium plans have monthly minimums
Schedule multiple departments easily
Mobile app is glitchy
Setting for labor law compliance
No live support
Easy interface
Planday Pricing and Features
Planday charges in bundles of five users, with a user being anyone who can log in to the Planday account. Thus, a user may also be your HR specialist who is not on the schedule. In addition, you have to pay a monthly minimum for the Plus and Pro plans. There's a 30-day free trial.
Features

Starter

Plus

Pro

Enterprise

Monthly price

$2.49 per user

$3.99 per user

($94.80 minimum; includes 20 users)

$6.49 per user

($354.50 minimum; includes 50 users)

Custom

Time clock

✔

Scheduling

Shift swap

Work time rules

Messaging

Standard reports

Labor costing

N/A

Skills, custom fields

N/A

Payslips

N/A

Time off management

N/A

Contracted hours

N/A

Document sharing

N/A

Planning metrics/forecasting

N/A

N/A

Auto-scheduling

N/A

N/A
Planday has a smooth interface that will look familiar to those who have used scheduling software in the past. You begin by creating your account and setting up departments and employee groups. When you add employees, you can assign them to multiple departments or groups.
Once you have employees in the system, you can invite them to the Planday app or send out a bulk invite when you are done. You can then start adding other information like accrued vacation accounts, data sets for planning metrics, employee skills for positions, breaks, and more. The more you set up ahead of time, the longer the process takes, but the better you can take advantage of Planday's tools.
Scheduling
Scheduling is the backbone of any scheduling and time clock software. Planday makes it easy to create schedules with drag-and-drop shifts, copy-and-paste, and templates. When you create shifts, you can assign them to specific employees or open them for the workers to accept. You can set skills to a specific shift so only those employees with that skillset can accept the shift.
You can set up compliance warnings to alert you when an employee has too many hours or the shifts are too close together—such as back-to-back or clopenings (closing in the evening and opening the next morning). You can also use Planday to estimate labor costs to optimize staff levels. Planday lets you see weekly, biweekly, or monthly schedules and calculate costs accordingly. The Pro and Enterprise plans also come with auto scheduling, where you set the shifts and the computer fills the schedule with qualified employees, taking into account time off requests and work-hour rules and restrictions.
---
Time-Tracking
Planday offers kiosk or mobile time clocks and even lets you use your POS system for clocking in and out. The mobile time clock includes geofencing. Employees can clock in and out, and time sheets are created that managers can review, edit, and approve before exporting to a payroll program or saving as an Excel file.
Planday lets you round times the employee clocks in or out to the nearest 5, 10, 15, 30, or 60 minutes. You can round up or down as desired and set it for employee type, department, or position. The time sheets will flag rounded times and let you compare them with the actual clock-in/out time if desired. This helps make payroll easier and lets you analyze employee behavior as well.
Time clocks also include a notes section so your employee can make comments, such as why they are late or if something happened during the shift. It also includes a section called "Add extra shift" which is handy when an employee gets called in to help with a rush or fill in for someone in an emergency.
---
Communications
In addition to the standard SMS and messaging features Planday offers, which are typical of most scheduling software, it has a force read function that is unique. With Force Read, an employee cannot use Planday, even to clock in, until they have read and acknowledged your message. Use this for vital announcements or to make sure an employee remembers an event like a management meeting.
The app lets your employees request time off, set preferred shifts, and request shift trades. You can set it so they can find their own replacements and let your managers approve or reject the shift swap request. The home page has news and events widgets so you can feed important information for your business, from news on the impending merger to what the daily special is to when the company picnic is taking place.
---
Mobile App
In the News: Planday is discontinuing support for its app versions below 7.0.0, and now requires an Android 6 operating system or higher.
Planday's mobile app has tools for managers as well as employees. Employees will have all the communications tools at their disposal as well as the time clock. In addition, they can sign required forms on the app, which is great for training, compliances, and other work needs.
Managers can create schedules and templates, visualize costs, track hours, approve time off, and more.
Planday is one of the glitchiest of the scheduling apps we've reviewed, especially on Android. iPhone users in 2020 also reported a lot of issues. Problems include logging in, pulling up current information, and accessing a feature like the time clock. Planday also had a "third-party incident" (no further information) early in 2021 that affected performance. However, when it is working, users say it's a great app.
User Scores
---
Integrations
Planday offers over 50 integrations with analytics, HR, payroll, POS, and other third-party applications. They are not limited to US-based products, either. These applications can import and use data from Planday and vice-versa. You can use them to sync employee data, handle payroll quickly, and do labor cost vs sales analysis or forecasting.
POS: Lightspeed, Tevalis, Vectron, Online POS, Goodtill, Zettle
Payroll: Brightec, Salary, Zenergy, Sage
Analytics: Tenzo
HR: ADP, Flow, Salescreen
Accounting: Xero, QuickBooks, Fortnox
Other: Microsoft Dynamics, D20, KDR
---
Forecasting and Reports
Planday offers multiple reports to help you keep track of labor costs and employee performance. They include overview and analysis of work hours in the schedule, vacation and overtime reports, contracted hours, and payroll reports. In addition, you can analyze employee data (including changes in labor), schedules, and labor costs. Finally, you can review documents to ensure all employees have read and acknowledged required readings.
You can create custom reports or drill down to the information you need. For example, in the schedule report, you can see how many hours and shifts a particular employee worked, when they clocked in and out, who called in sick, and the type of shift an employee worked. The reports can be used to forecast manpower needs and compare manpower to anticipated sales.
---
Planday Ease of Use
Easy mobile interface
Illustrated help articles
Auto scheduling and rules
Live chat support
Schedule templates
Overall, Planday is an easy-to-use application for creating schedules and clocking in. The templates, rules, and auto scheduling make it easy to create schedules in minutes. Employees can clock in and out and get reminders about shifts. There are easy-to-follow illustrated help articles and live chat support, although you may get a bot outside of business hours.
Top Planday Alternatives
| | | |
| --- | --- | --- |
| Best for: Free scheduling software with HR capabilities | Best for: Startups, businesses needing low-cost scheduling | Best for: Compliance tracking and forecasting |
| Base monthly fee from: $0 to $19.95/location | Base monthly fee from: $4 per employee | Base monthly fee from: $2.50 per employee |
| Other: Free app, multiple locations | Other: Auto scheduling, schedule multiple teams | Other: International reach, seasonal businesses |
| | | |
What Users Think About Planday
While not the highest-rated app among users compared to other scheduling software we've reviewed, Planday still gets strong praise for ease of use and functionality. Employees say it's very easy to use and feels like it was designed with them in mind. Employers, meanwhile, say it significantly cut their work in scheduling and payroll, and most loved the communications features.
There were recent (early 2021) complaints about logging in. Trustpilot, which has a 3.4 rating for Planday, had a lot of junk reviews, so I suspect the actual rating would be higher if they were removed. Mostly, legitimate users wanted smoother communications and more functions on the mobile app.
If you are a tour guide business or something similar, consider a different scheduler. There was more than one negative review saying it did not work well for tours.
When reading through user reviews, here are some of the trends that I noticed:
| Users Like | Users Don't Like |
| --- | --- |
| Makes scheduling a breeze | Would like more scheduling rules for legal compliances |
| Great for organizing multiple stores or departments | Does not work for businesses doing tours |
| Good customer service | Would like more features on the mobile |
Bottom Line
Planday offers strong scheduling tools for businesses with multiple departments, especially when employees may work in a different department on different shifts. Its mobile communications tools include a force read function that requires employees to read an announcement before using the app. The advanced plans let you auto schedule shifts and do sales and labor forecasting. The by-employee pricing is reasonable, but increases in groups of five. You can sign up for a free trial or get a demo. Check out Planday's website to see if it's right for your business.