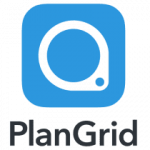 PlanGrid is a construction productivity software that works on all platforms and devices. Its functions are designed for contractors and owners in commercial, heavy civil, and other construction industries. We compiled PlanGrid reviews from around the web and found that PlanGrid has mostly positive ratings. We also compared the most popular pricing options for small business owners.
Want to know the top construction management software for small business? Read our PlanGrid alternatives guide.
PlanGrid Customer Reviews
Overall Experience: Good
Ease of Use: Good
Customer Service: Good
Pricing: Fair
See All User Reviews
Summary of PlanGrid Reviews
What PlanGrid does well:
Users who gave PlanGrid a positive review said that it's very simple to learn and easy to use, both in the office and on the field.
What PlanGrid does not do well:
There aren't a lot of negative reviews for PlanGrid, but a lot of the users who were asked what they didn't like about the product talked about the steep pricing.
Most Helpful Positive User Review
A positive reviewer from the site Software Advice said that their field employees have taken full use of the software. He said he's never seen their field employees ease into a system as much as they did with PlanGrid. He said they like it because it's user friendly, customer service is excellent, and the mobile app is fast and reliable.
Most Helpful Negative User Review
A reviewer from G2 Crowd said that the system is a little pricey if some team members will only be using it on a case by case basis. There is also no small group option, which makes it difficult to share with sub-contractors.
Other PlanGrid Reviews From Users Around the Web
Here are a few other resources for finding helpful PlanGrid reviews from customers. We rated the review sites on a scale from poor to excellent based on how trustworthy and useful the reviews seemed.
Review Website

Average Rating

Number of Reviews

Quality of Reviews

Software Advice

4.5 out of 5

265 reviews

Excellent

TrustRadius

8.7 out of 10

105 reviews

Good

G2 Crowd

4.8 out of 5

31 reviews

Good

*Average rating as of date article was written: Oct 24, 2017
PlanGrid Pricing
PlanGrid has three plan options — Nailgun, Dozer, and Crane. Prices range between $39 to $119 per month (per user) and are billed annually. The software itself is sheet-based, so the main difference between the plans is the number of sheets users are allowed to create and have access to.
The sheets mentioned on the table above are drawing sheets or construction plans uploaded by users onto PlanGrid's platform. PlanGrid also has a Sheet Compare function that allows users to overlay sheets while on the job site, much like putting blueprints one above the other over a light table.
Sheet count is calculated based on the total number of pages hosted on PlanGrid's cloud server at any given time. Users may remove and add sheets whenever necessary so they can stay within the sheet limit of their plan.
PlanGrid's tools and functions include:
Documents
RFIs
Instant sync
Markups
Punch lists
Sheet compare
Photos & videos
Field reports
PDF reports
As-builts
Admin console
Security
Integrations (BarkerBlue, Dropbox, etc.)
PlanGrid customer service can be reached via email, live chat, and phone. Users can also get self-assisted help through their training resources.
Compare PlanGrid Competitors
Not sure if PlanGrid is the right construction software for your small business? Look through our construction software reviews for comparisons.