In the real estate industry, pocket listings are gaining momentum as a unique and discrete approach to buying and selling properties. Before searching for or jumping in to buy or sell a pocket listing, real estate agents need to be armed with essential information on what pocket listings are, how they work, and the pros and cons of utilizing them. You must also be aware of legal and common pitfalls to avoid and strategies to manage and market these listings effectively while keeping client interests at the forefront.
What Is a Pocket Listing in Real Estate?
The pocket listing definition is "a property not publicly marketed," meaning potential buyers are only aware of it through the agent's private network or efforts. Hence, pocket listings in real estate are off-market property listings that provide a discreet arrangement between a seller and a real estate agent, often withheld from the Multiple Listing Service (MLS). Pocket listings are all about exclusivity and maintaining a level of privacy that may not be achievable with traditional listings.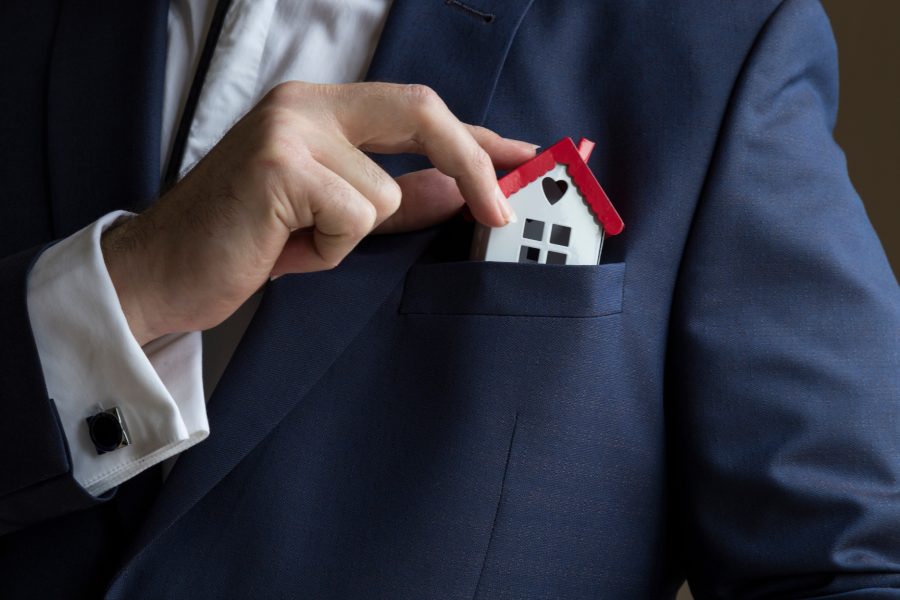 The advantages of privacy provided by pocket listings are significant, especially for clients with high-profile statuses or distinct privacy requirements. They allow sellers to keep their property sale confidential, shielding it from the public eye while still reaching a select audience of potential buyers. This level of discretion is ideal for those who want to avoid the publicity or intrusion often associated with the traditional listing process.
Pocket listings allow agents to offer exclusive services to sellers who prioritize privacy and want to avoid public marketing. This exclusivity can lead to client loyalty and referrals. Agents can also maintain better control over the transaction process, tailor marketing to a select audience, and secure quicker sales at higher prices. Pocket listings also allow agents to differentiate themselves in a competitive market, expanding their portfolio of exclusive opportunities and client trust.
The terms pocket listings and private real estate listings are often used interchangeably. Still, private real estate listings are any listing with some elements of privacy, such as an unpublished listing, that could include for sale by owner (FSBO).
Differences Between Pocket Listings & Regular Listings
As mentioned, pocket listings are not advertised openly to the public. On the other hand, a so-called "regular listing" is usually an exclusive agency listing where the seller lists their home with a real estate agent or brokerage. An exclusive listing is typically posted on the MLS, syndicated on popular real estate websites, and marketed through regular channels.
Take a look at some differences between pocket and regular listings:
Pocket Listings

Regular Listings

Exclusively listed with an agent but not actively marketed to the public through the typical channels.

Listed with a single agent or firm (in a designated agency agreement) that actively markets the property to the public.

Offers a high level of privacy, as it avoids public exposure.

Generally less private, as the property is actively advertised.

Minimal or discreet marketing is typically shared within an agent's network.

Extensive marketing efforts, including MLS listings,

open houses

, and public exposure.

Attracts motivated buyers looking for exclusive opportunities.

Exposes the property to a wider pool of potential buyers.

May lack competitive bidding due to limited exposure.

More likely to have competitive offers, potentially driving up the sale price, though this can vary.
Regular listings can have some elements of privacy. For example, a seller may not want their name or address published or a for sale sign placed on the lawn, but the property is actively advertised by traditional means. Buyers only become aware of the property address when they're shown the property, and they're carefully vetted to ensure they qualify to purchase the home if they choose.
Are Pocket Listings Legal?
The rules and regulations surrounding pocket listings vary from state to state. Pocket listings are not illegal per se, but how they are handled can be subject to real estate laws and regulations. Some states and real estate boards impose rules and guidelines for pocket listings to ensure transparency and fair practices in the real estate market. These rules may require that all listings, including pocket listings, be disclosed within a specific time frame or that agents provide documentation to the client explaining the pros and cons of a pocket listing, which we've listed in the below section.
Since real estate regulations can change over time, it's essential to check with the specific real estate commission or authority in your state for the most up-to-date information on the legality and regulations surrounding them. Real estate professionals should always be aware of the rules surrounding a pocket listing, meaning they must comply with the laws and regulations governing their practice in their respective states.
Pros, Cons & Pitfalls to Avoid
Pocket listings can impact a property's perceived value due to their limited exposure. Unlike MLS listings, pocket listings are not widely marketed or syndicated, which can create an air of exclusivity. This exclusivity can attract motivated buyers who believe they're getting a unique opportunity, potentially driving up perceived value. However, the limited exposure might also mean that the property doesn't benefit from competitive bidding, potentially leading to undervaluation, making the perceived value a double-edged sword.
Here are some other advantages and disadvantages of pocket listings:
PROS

CONS

Exclusivity: Pocket listings can attract motivated buyers, often resulting in quicker sales.
Risk of disputes: A lack of transparency could lead to disputes or dissatisfaction from buyer or seller clients who feel they didn't get the best deal.
Control: Agents can maintain more control over the marketing and sale process, ensuring their seller client's interests are prioritized.
Limited exposure: Fewer potential buyers may lead to a longer time on the market.
Reduced stress: Fewer showings and less disruption, as only serious buyers are typically involved. Also, it eliminates drive-bys and homeowner disruptions from curious lookers.
Fair Housing concerns: Limited marketing may raise fairness and discrimination issues.
Negotiation power: Limited exposure can sometimes lead to better terms and pricing for the seller.
Limited inventory: Relying too heavily on pocket listings can reduce an agent's pool of available properties for clients.
Privacy protection: Agents can accommodate sellers' privacy concerns, leading to referrals and a positive reputation.
Reduced commission: Since pocket listings may sell faster and at a lower price, agents might earn less in commission.
Real estate agents should be vigilant about the common pitfalls of pocket listings. A significant concern is the potential for conflicts of interest, where agents may prioritize these listings over standard ones. This prioritization could jeopardize their client's best interests by the agent focusing more on the off-market properties, potentially to the detriment of their clients, who may do better with public listings.
Pocket listings can raise fair housing issues when properties aren't widely marketed. Potential buyers may feel like they weren't given a fair opportunity to buy the home because they belong to a protected class. Furthermore, setting realistic prices and managing client expectations can be challenging. Over-reliance on pocket listings might also hinder agents' market knowledge if they don't stay on top of current trends.
8 Tips on How to Find Pocket Listings
Agents can find pocket listings by nurturing solid networks within the real estate community and building connections with colleagues, brokers, and industry professionals who may have access to these off-market opportunities. Attending local events, engaging with clients, checking property records, and using online platforms dedicated to private or pocket listings are also effective ways to discover them. It's all about maintaining a robust network and proactively seeking such listings.
Use real estate lead generation strategies to attract homeowners who want privacy. Take a look at these eight ways you can employ to find pocket listings for real estate.
Since pocket listings often have an air of exclusivity, choosing a real estate niche, such as historic homes, horse and farm properties, luxury real estate, and homes owned by celebrities and other notable sellers, can be helpful. Pocket listings may also be ideal for people relocating, commercial and investment properties, and vacation homes. These are just a few examples.
Specializing in a type of property or specific seller type and marketing yourself as the expert for your niche can help attract pocket listings in your area of expertise.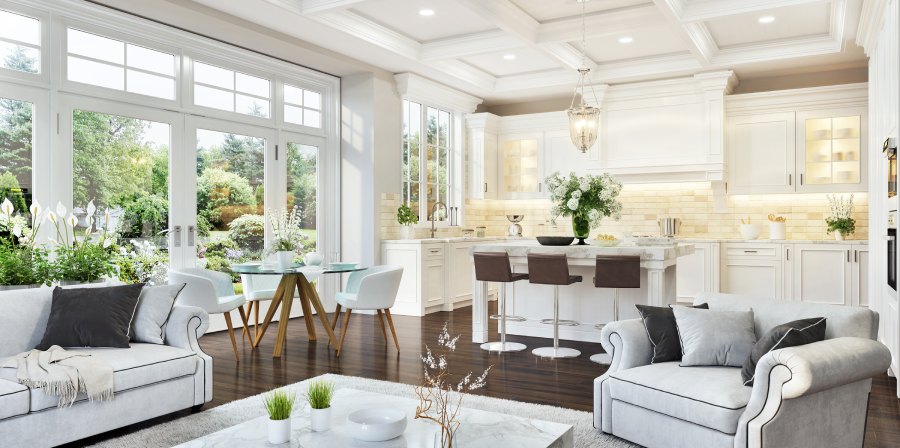 ---
Real estate agents can access historical property records through various means, like county clerks or recorder offices holding detailed property transaction records. These records are often accessible in person or online. Many counties provide online databases on their official websites.
Title companies offer property history reports, while real estate data services compile historical data. Historical newspapers, local libraries, and archives can provide valuable information for agents seeking older property records. It's essential to verify the accuracy and currency of the records obtained.
Once you've located properties that you think make good pocket listing candidates, reach out to the homeowner using our 10 Real Estate Cold Calling Scripts (+ Free Templates & Tips) to see if they're interested in selling now or in the near future and scheduling a listing appointment for interested homeowners.
---
Libraries often have historical property records in their archives, and they can be a valuable resource for agents looking for older property information. Establishing relationships with librarians or archivists who can guide you to the relevant archives is wise.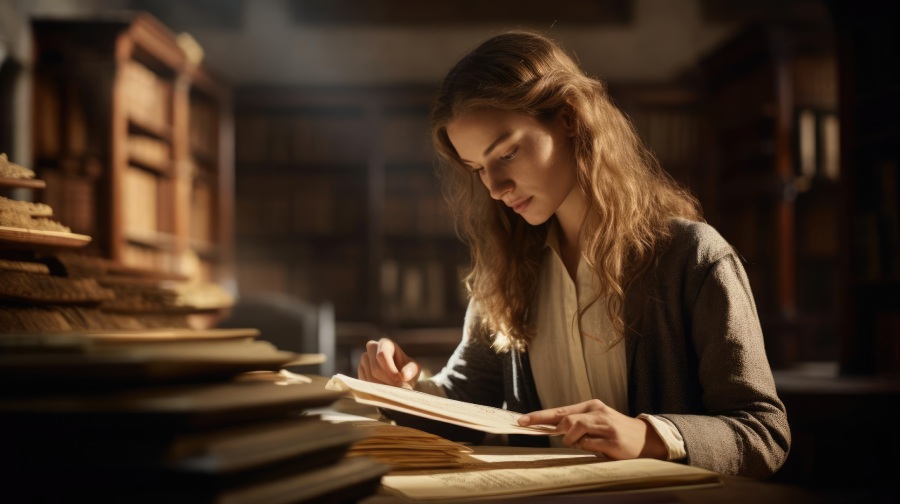 Additionally, consider exploring city directories, old newspapers, and property tax records stored in these archives, as they can provide valuable insights into property histories. A proactive and diligent approach in local libraries can uncover hidden opportunities.
As with historical records, your research is an excellent first step toward finding properties suitable for a pocket listing. It's helpful to create your own database or spreadsheet of properties that are well-suited for pocket listings. Keep adding to it, and from there, you'll grow a database of prospects. You can send them information about you, your company, or other pocket listings via postcards and direct mailers, and add them to your lead generation database.
---
A seller facing foreclosure may want to maintain privacy and sell quickly. To locate preforeclosures, foreclosures, and distressed properties, real estate agents can start by monitoring public records for Lis Pendens or Notice of Default filings, which are early indicators of pending foreclosures.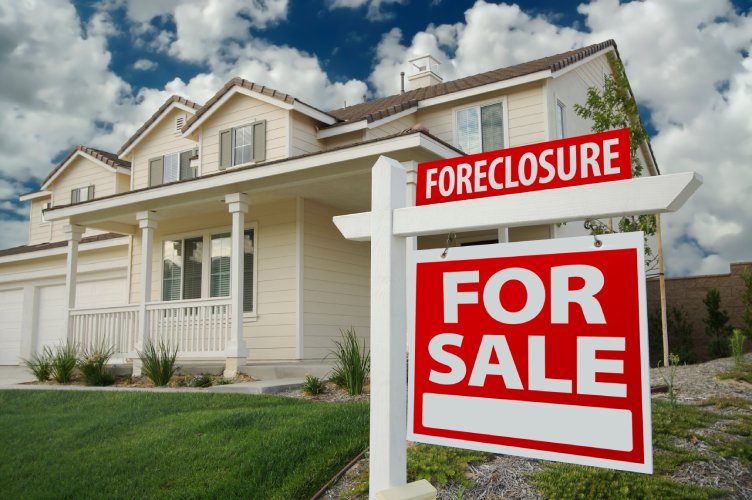 Building relationships with local lenders, particularly those with distressed property departments, can provide insights into upcoming preforeclosures. Real estate websites and services often offer preforeclosure listings, allowing agents to track and approach distressed property owners with potential solutions before the foreclosure process is completed.
---
Check for estate sales and private auction houses online where heirs are selling the home's contents. Often, these sellers will need to sell the property in addition to the deceased's belongings and may want to do so discreetly due to the personal nature of this type of sale. You can also attend estate sales and connect with heirs who may be looking to sell inherited properties privately.
Another option is to find probate real estate leads through court records, estate attorneys, and networking with executors. To convert them into pocket listings, you must approach heirs sensitively, highlighting benefits like a quick sale, confidentiality, and the potential for smoother transactions. Building trust and offering expert guidance is key to securing probate listings.
---
Establish partnerships with divorce attorneys who may have clients needing discreet property sales. To build relationships with divorce attorneys, real estate agents can begin by attending legal networking events to meet professionals from various legal fields, including family law.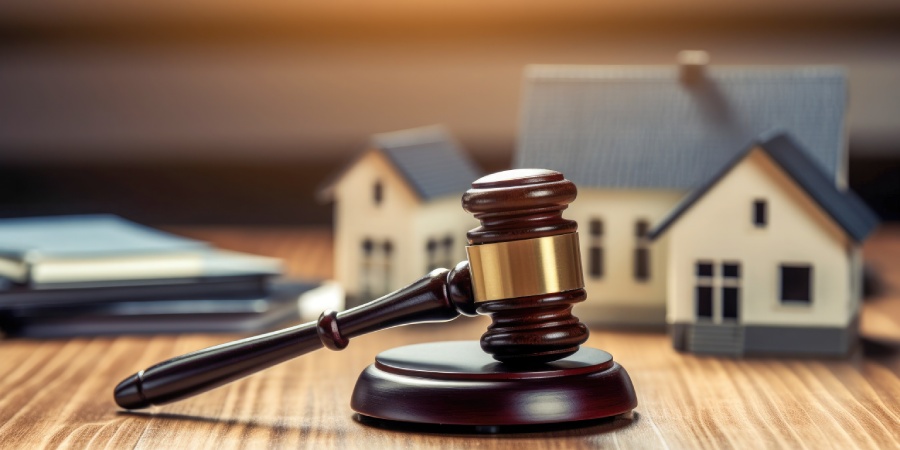 Additionally, contacting local bar associations or law firm directories can help identify divorce attorneys in the area. Collaborative efforts with divorce attorneys can be mutually beneficial, allowing agents to assist clients with real estate concerns stemming from divorce proceedings, ultimately leading to potential pocket listings.
---
Whether they own commercial or residential real estate, one property, or a portfolio, investors may want to maintain privacy when marketing and selling their holdings. To connect with investors, consider building a solid online presence through platforms like LinkedIn or real estate forums, where many investors actively participate and share their interests.
Networking at industry events and real estate investment conferences can help agents connect with potential investors. Partnering with local financial advisers or wealth management professionals can be another effective way to tap into an investor network. Finally, offering valuable insights into market trends and investment opportunities through educational webinars or seminars can attract investors looking for expertise and guidance in their real estate ventures.
---
One approach to finding pocket listings is to buy real estate leads. Purchasing real estate leads can help agents find pocket listings by providing insights into homeowners who may be inclined toward discreet sales. These leads often include information about homeowners' potential intent to sell, allowing agents to initiate private discussions about pocket listings. While not guaranteed to unearth pocket listings, qualified leads can serve as a valuable resource for agents in identifying potential sellers interested in off-market transactions.
---
Offrs is one software tool that employs artificial intelligence (AI) and predictive analytics to evaluate the likelihood of homeowners in your vicinity preparing to list their homes. It offers pricing options, ranging from 10 cents per lead to $800 per month for exclusive leads within your ZIP code or the surrounding area.
How to Market & Sell Pocket Listings
Marketing and selling pocket listings requires a strategic approach. Should you take a pocket listing, ensure your sellers are on board with your marketing strategy since exclusivity and privacy are at the core of these listings. Ensure your real estate marketing plan is in writing so everything is clear if something goes wrong.
It can be challenging to market pocket listings due to privacy, exclusivity, and those not syndicated on popular sites or listed in the MLS. Therefore, you will need strategies to market and manage your private listings effectively.
Here are some tools to effectively market and manage pocket listings:
Professional networking: Leverage your real estate network, including other agents and brokers, to identify potential buyers or interested parties.
Client database: Notify your existing clients in your client relationship management (CRM) software about the exclusive listing. They may know someone interested.
Online platforms: Use private listing platforms, real estate groups, and exclusive social media channels to share information discreetly.
Direct marketing campaigns: Employ targeted real estate mailers, email campaigns, or phone calls to reach potential buyers or investors.
Open houses: Host exclusive events for your pocket listings, like broker's open houses, inviting select individuals to view the property.
Real estate meetings: Attend industry meetings or events to promote the property among colleagues.
Pricing strategy: Ensure the property is competitively priced to attract potential buyers.
Maintain confidentiality: Emphasize the importance of discretion and maintain the seller's privacy.
Timely updates: Keep your client informed about the progress and any market changes that could impact the sale.
Negotiation skills: Be prepared to negotiate effectively with potential buyers and represent your client's interests.
Documentation: Ensure all contracts and agreements are properly documented, signed, and executed.
By implementing these strategies, real estate agents can effectively manage, market, and sell pocket listings while protecting the interests and privacy of their seller clients.
5 Real Estate Pocket Listing Scenarios
Take a look at some examples to understand better how pocket listings apply to different real estate contexts. These scenarios, including exclusive luxury properties, seller relocations, and unique historical homes, illustrate the practicality and adaptability of pocket listings for agents and in the real estate market.
Frequently Asked Questions (FAQs)
A seller might choose a pocket listing for privacy since it allows them to maintain a discreet profile in the market, shielding their home from public viewing. Sellers also may want to test the waters or wait for better market conditions before going public. Furthermore, pocket listings can attract motivated buyers looking for exclusive opportunities, potentially leading to a faster, hassle-free sale without the traditional marketing process.
---
It depends. If the homeowner already has a prospective buyer, the agent may charge a lower fee than if they listed and sold the home through traditional means since there is no marketing and advertising. However, a pocket listing has the drawback of less visibility, so it can take more effort to find qualified buyers if one is not already chosen. In that case, the agent would likely charge their normal rate.
---
While "private listing" and "pocket listing" are often used interchangeably, they have some distinctions. A pocket listing typically refers to a property exclusively listed with a real estate agent but not actively marketed to the public. On the other hand, a private listing can include properties not listed with an agent at all or listings shared privately within a network or among specific individuals. In essence, a pocket listing is a type of private listing primarily involving real estate agents, whereas a private listing has a broader meaning and may include pocket listings.
---
Bottom Line
As an agent, you may have wondered, "What is a pocket listing?" Pocket listings are private, off-market properties for sale. These listings present a unique avenue in real estate, offering both sellers and buyers exclusive opportunities. Deciding whether to pursue this unconventional real estate listing path should be a well-informed choice. By understanding the distinctions between pocket and regular listings and mastering the strategies to find and market them effectively, you can reap the potential benefits while being mindful of the potential drawbacks in this specialized real estate sector.