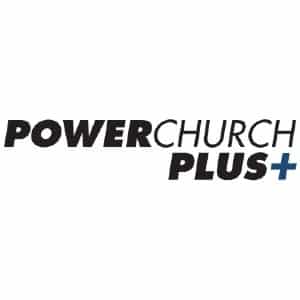 What We Recommend PowerChurch Plus For
PowerChurch Plus is straightforward and easy-to-use software but has most of the features a church needs, including donation management, budgeting and forecasting, and fund accounting. It includes an integrated payroll system which is ideal for churches with paid staff.
PowerChurch Plus Is Especially Good For
Small churches: PowerChurch Plus is purpose-built to serve small churches with limited budgets that have a few employees to pay. Explore other low-cost software for your ministry in our guide to the best church accounting software.
Churches that want desktop software: If your church prefers software that you can use even without an internet connection, PowerChurch Plus is for you.
Churches to track both pledges and donations: With PowerChurch Plus, you can record and track pledges and donations, print and email statements, and produce a variety of reports.
PowerChurch Plus Is Not a Good Fit For
Users that need telephone customer service: There are no phone numbers or call centers available like Aplos. This can be a disadvantage for customers with serious concerns and who need someone to talk with over the phone.
Churches that need bookkeeping assistance: PowerChurch Plus doesn't offer bookkeeping assistance like IconCMO.
Churches that need to issue professional invoices: Invoices are not as customizable and professional-looking as those of QuickBooks Online, which can be customized to work well for churches.
Are you looking for something different? If you're seeking basic bookkeeping features and don't need church management tools, check out our guide to the best small business accounting software.
PowerChurch Plus Pros and Cons
PROS

CONS

Available as a desktop software and online program
Desktop program is for Windows PCs only
Includes payroll processing with no additional cost
Online version allows up to four concurrent users only
Desktop version allows unlimited users and installations
No accounting features in the mobile web app
Includes a free demo with sample data
Can't customize invoices
PowerChurch Plus Pricing
New users can purchase PowerChurch Plus as a downloadable copy for $395 or as a physical CD for $415. For existing users who need upgrades, the downloadable copy and physical media cost $159 and $179, respectively. If you need remote access, you can purchase PowerChurch Online for $39.95 per month for two concurrent users and $64.95 per month for four concurrent users.
Desktop Software
Versions

Pricing for New Users*
(One-Time)

Pricing for Upgrades*
(One-Time)

Downloadable

$395

$159

Physical Media

$415

$179
Online Program
Number of Concurrent Users

Monthly Pricing
($/Month)

Annual Pricing
($/Year)

2

$39.95

$455

4

$64.95

$730
*New Users prices are for those who will purchase PowerChurch Plus for the first time while Upgrades are for existing users who use an older version of the software wanting to get the newest version.
Downloadable
Links to the downloadable version will be emailed to you after purchase. It will include a PDF user manual, and the links are only valid for two weeks.
Physical Media
The physical copy includes an installation CD and a printed manual delivered through the United States Postal Service (USPS).
PowerChurch Features
PowerChurch Plus offers a huge array of features that help you manage your members, check attendance, pay bills on time, track profits, manage your funds, and more. Here's a quick rundown of its top features to help you decide if PowerChurch Plus is right for you.
Fund Accounting
PowerChurch Plus uses a cash-based, double-entry accounting system. It classifies transactions according to funds, allowing you to track fund expenditures and balances separately. For instance, you can keep your building fund separate from your general-purpose fund. You can enter an unlimited number of transactions, record recurring transactions, reconcile bank accounts, track donor-restricted funds, generate graphs of account balances, and more.
A/P
The A/P module lets you track all invoices and payments due. PowerChurch Plus stores vendor contact and account information, enabling you to record checks, whether they are computer printed or handwritten. You can also manage and track recurring payments, such as mortgages, leases, and utility bills.
A/R
If your church has invoiced income, such as room rentals and daycare tuition, you can issue invoices for payment in the A/R module. You can record unlimited transactions, enter recurring transactions, accept partial payments, and issue credit memos in case of overpayment or data entry errors, and print checks.
To print a check in the A/P module, click on Accounts Payable under the Accounting menu, choose Print Checks, and then Pay Open Invoices. Next, click on the vendor you wish to pay, and it will take you to the process of printing checks. Alternatively, you can print checks without first inputting the bill. From the Accounts Payable tab, choose Print Checks, and then Quick Checks. Select a vendor from the list or add a new one, provide the required information, and then click Print:
Payroll
Power Church Plus allows you to record unlimited payroll transactions. You can set up your unique requirements for payroll, such as pretax deductions and Social Security exemptions. The program tracks employee contact information, salary, position history, emergency contact information, pastor salary, and housing allowance. PowerChurch Plus supports all federal and state tax forms.
Membership Management
The membership management feature has several modules, including personal profiles, family mailing list, activities and skills, attendance, visitations, and ministry services:
Family mailing list: Store information about each household, such as the street address, family pictures, and preferred mailing address.
Personal profiles: Record individual information like birthdays, cellphone numbers, and email addresses.
Activities and skills: Create different activities like youth group, choir, and women's ministry. You can use these groups to create email lists, mailing labels, and mail merge letters as well as record attendance and event calendars.
Attendance: Track attendance records of each individual in an activity.
Visitations: Store visitations made to families listed in the Family Mailing List module.
Ministry services: Track ministerial services like weddings, baptisms, and funerals performed for people listed in the Personal Profiles module.
Contributions
The Contributions module helps you manage tithing and donations. The program stores giving records for each individual listed in the Personal Profiles module, and it uses envelope numbers to connect individuals to donation records. You can assign a gift to a specific fund, create different designations within each fund, track recurring contributions, import contributions from third-party online giving programs like Vanco Payment Solutions, and more.
Pledges
Record pledges and track pledge progress for a specific purpose and date range. You can track pledges or faith promises on a weekly, monthly, quarterly, yearly, or one-time basis. PowerChurch Plus includes built-in reports showing comparisons of pledged to actual donations.
Event Scheduling
Schedule one-time or recurring events and announce them to your members through email. You can synchronize the Events Scheduling module to Google Calendar to ensure every event goes smoothly. Using the Equipment Inventory module, you can also reserve all kinds of equipment, such as church vans, chairs, and video projectors, and assign tasks to people listed in the Personal Profiles module.
Reporting
Each module included in PowerChurch Plus contains built-in reports that you can send directly to the printer, email, and share with other users. Every module has a Custom Report Writer that allows you to generate your own reports based on your needs. Reports included in the Fund Accounting module include a balance sheet, income and expense statements, restricted funds, equity accounts, transfer accounts, liability accounts, and more.
Mobile Web Access
Get PowerChurch Online if you need mobile web access. You can access your data through the mobile web on your mobile device or smartphone. Currently, the mobile web app contains data and features in the Membership module, but not accounting information. Of course, if you access the full website via a mobile device, you'll be able to access the same information as from your computer.
Reporting & Analytics
With PowerChurch Plus, you can generate various financial statements, such as balance sheets, profit and loss statements, and cash flow statements. You can also pull reports on donors, donations, dedicated funds, events, and more.
Customer Service and Ease of Use
PowerChurch Plus has a simple interface that is fairly easy to use. When you first open the desktop program, you will be greeted by a PowerChurch Today window, a dashboard-like view of your church's data like newly added members, accounting balances, contributions, events, and invoices. You can choose what sections show up in the PowerChurch window.
If you get stuck on something, you can contact PowerChurch Plus support through email. Other customer support resources available include knowledgebase articles, video tutorials, custom report examples, and a remote helpdesk.
New users will be granted 90 days of free technical support while upgrades include 45 days. Once these periods end, you will be charged additional fees on your next billing, depending on your desired duration.
PowerChurch Plus Alternatives
| | | |
| --- | --- | --- |
| Best for: Churches needing assisted bookkeeping | Best for: Churches wanting customer service via telephone | Best for: Creating professional invoices |
| Software from: $35 | Software from: $59 per month | Software from: $40 per month |
Bottom Line
If you need to manage and track donations and pledges, designated funds, and members, as well as pay a few employees, PowerChurch is right for you. It is simple and easy to use, and many organizations do well with its comprehensive church management and accounting features. The desktop software allows unlimited users and installations, which is a great advantage over similar programs.
Download the free demo version today to see PowerChurch Plus in action.