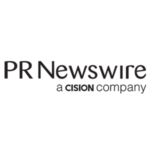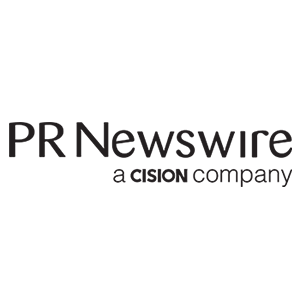 PR Newswire is a members-only press release distribution service provider, and is considered to have one of the largest networks for distribution. We compiled PR Newswire reviews from our website and available reviews from around the web to determine what their customers think about the company. We also compared the most popular pricing options for small business owners.
Want to know the top press release distribution service providers for small business? Read our PR Newswire alternatives guide.
Summary of PR Newswire Reviews
We scoured reviews online and found that PR Newswire has mixed ratings. Here's what we found:
What PR Newswire does well:
Users who gave PR Newswire a positive review liked that the online submission form was simple and easy to use.
What PR Newswire does not do well:
Users who gave PR Newswire a negative review commented on the high price point and misleading service benefits such as the actual reach of a submitted press release.
Most Helpful Positive User Review
A positive review on G2 Crowd stated that PR Newswire was extremely easy to use and train their employees on. She said they got better and faster at submitting press releases after every use. She also mentioned that she got a call quickly after every submission and the PR Newswire team reviewed her press releases immediately.
Most Helpful Negative User Review
I agree with the other highly critical reviews that the service appeared to me to be misleading. We were highly dissatisfied with the results of our $1,000 + press release about my new Feeling Good Podcast via prnewswire.com. As others have pointed out, the press release ended up on a bunch of financial sites with commercial links to prnewswire.com, and my colleague and I could not locate it anywhere on the web, even with the help of the support staff from PR Newswire. I would give it zero stars in every category if I could! I will say they are friendly and highly professionally organized, but the goods simply did not seem to be delivered.
— David
Other PR Newswire Reviews From Users Around the Web
Here are a few other resources for finding helpful PR Newswire reviews from customers. We rated the review sites on a scale from poor to excellent based on how trustworthy and useful the reviews seemed.
Review Website

Average Rating

Number of Reviews

Quality of Reviews

G2 Crowd

3.9 out of 5

29 reviews

Great

Better Business Bureau

3.68 out of 5

7 reviews

Good

*Average rating as of date article was written: June 20, 2017
PR Newswire Pricing
PR Newswire is a members only press release distribution service provider. A client will not be able to submit a press release for review and distribution unless they become a paid member. Membership costs $195 per year if the client pays via credit card, or $249 per year if invoiced.
Membership Terms
Membership
$195/year (via credit card)
$249/year (via invoice)

Price Range (Press Release)
Base price (400-words): $800
Web only posting (no media): around $130
Multimedia news release: up to $3,750

Industry Reach
4,500 websites
Nearly 3,000 media outlets
Over 550 news content systems
Over 36,000 PR Newswire for Journalist members
9,000 media organizations
Customer Support
24/7 phone, chat
Looking for something less expensive? Check out eReleases.
The service includes permanent hosting on the PR Newswire website, targeted distribution to thousands of websites and news outlets, social media, and translation among others.
On top of the membership fee, users will also have to pay per press release. The base price for a single press release is around $800, not including the addition of multimedia (such as photos, videos or logos), which can drive up the cost per 400-word press release to $2,200 depending on how media driven it is.
PR Newswire does offer a service for non-members called iReach, but it is a completely separate entity and only does syndication and distribution online. Packages for this service cost between $129-$399 per release.
Best Pricing Option for Small Business Owners
PR Newswire is a solid option for marketers and larger businesses, but the price point is simply too high for small businesses at a base price of $800 per 400-word press release (plus the annual membership fee). Wee suggest checking out their other service iReach for a much cheaper but online-only press release distribution.
Compare PR Newswire Competitors
Not sure if PR Newswire is the right press release distribution service for your small business? Check out our press release service buyer's guide comparing three top providers.