Check out the following example press release! When you're ready to send, we strongly recommend eReleases, which offers wide distribution through AP and other press networks. Click here to check it out.
Written by Jacel Egan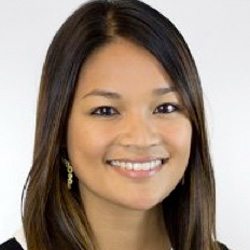 NASHVILLE, Tenn. (February 4, 2015)
As the race to attract and retain top talent continues, workplace perks are becoming one of the biggest factors that job seekers consider when evaluating career opportunities. New research even shows that a majority of employees prefer certain perks over money.A new nationwide survey conducted by TechnologyAdvice Research shows that 56 percent of office workers would trade a standard salary increase for selected perks. The most popular alternative to a raise was a flexible schedule or remote work opportunities, with more than 30 percent of those surveyed selecting this option over a standard salary increase.Free food or catered lunches was the second most popular alternative (20.4 percent), followed by free gym memberships (16.8 percent)."An overwhelming 90 percent of respondents said that employee perks are at least somewhat important in their evaluation of a job opportunity, but more than a quarter (28.4 percent) of respondents are not offered any of the perks they want," said the study's author, TechnologyAdvice Analyst Jenna Puckett. "The results also suggest a growing trend that younger generations are placing a greater weight on perks than more experienced workers, and that a significant number of employees value work-life balance, professional development, and other perks more than money." More than half of respondents in the 45-54 age range still preferred a raise over any selected perks.However, only one-third of respondents aged 25-34 said the same. Furthermore, just 7.1 percent of 25 to 34-year-olds said perks were not important in their job evaluation, compared to almost double the response from 45 to 54-year-olds.More than 45 percent of workers reported already having a casual dress code in their workplace, making it the most common incentive offered by employers besides salary and benefits.Just one-third of those surveyed said their employers offered flexible or remote work options, and just one-fifth said they had access to work-sponsored professional development opportunities. The least-offered perks were free food and catered lunches (12.6 percent), free gym memberships (11.3 percent), and recreational games (8 percent)."Offering better perks at work can help companies attract top talent in the job market, but employers still must align such perks with employee preferences and motivations to see an increase in retention and lower costly turnover," said Puckett. "Most people spend a significant amount of their lives at work, so creating a positive and open environment goes a long way."The survey gathered responses from 486 adult office workers between the ages of 25 and 54. More information on this survey's results and methodology can be found online here, or can be downloaded here as a full report.About TechnologyAdvice 
TechnologyAdvice is dedicated to educating, advising, and connecting buyers and sellers of business technology. As a trusted resource in a variety of technology verticals, the company helps buyers improve their businesses and vendors find their customers. Through unbiased research and crowd-sourced product reviews, TechnologyAdvice provides the insight that buyers need to find the right technology solution. TechnologyAdvice is based in Nashville, Tenn., and was named to the Inc. 5000 list of America's Fastest-Growing Private Companies in 2014.
---
What's the best way to send a press release? Click here for our guide and find out how to get your press release in front of the Associated Press, PR Newswire, and writers all over the web.