Check out the following example press release! When you're ready to send, we strongly recommend eReleases, which offers wide distribution through AP and other press networks. Click here to check it out.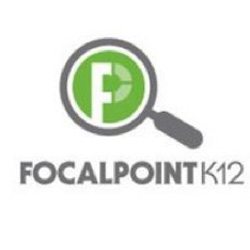 ATLANTA – April 14, 2015 – PRLog — FocalPointK12 is offering K12 schools and districts the opportunity to try the Next Generation Assessment software (AssessCloudTM) for the rest of 2015 fiscal year at no cost.
The free practice program includes AssessCloudTM software to practice for End of Year Tests in classrooms, or kick-start a new practice program. Unlike other practice programs, FocalPointK12 will include unlimited usage software licenses as well on-demand cloud hosting.  With the on-demand hosting, schools can be up and running with an assessment system in a matter of minutes. The provisioning of users occurs through a simple one-time token-based invitation process.
"Schools and districts are often hesitant to try an assessment system due to the perceived expense and an expectation that assessment software is difficult to manage and operate," said FocalPointK12 President Kiran Athota. "FocalPointK12 is offering this free practice program as a way to help ease them into the platform at no cost and no risk."
FocalPointK12 offers disruptive innovative software for K-12 focused on providing Next Generation Learning.  The FocalPointK12 platform provides an Assessment Solution (AssessCloudTM) and Resource Library (ContentCloudTM) platforms that are easy-to-use and are shockingly affordable.  FocalPointK12 software comes with easy connectors to load and enable schools and districts with their resources and assessment items.  The software also is pre-configured with more than 100,000+ high quality resources and assessment items that are aligned to standards from several top content providers, and has a fully functioning adaptive engine, which provides the best learning outcome.  The platform can be accessed anywhere anytime on any device, and requires little-to-no training – a feature that is essential for student users.
FocalPointK12's open architecture platforms – scalable to hundreds of students per server – makes it the SAAS platform of choice for small to large school and district configurations.
Details on the Pilot Program can be found by visiting: http://www.focalpointk12.net/practice or by calling FocalPointK12 at 866.377.4265
Free Practice Test link:
http://web.backpack.education/slostudentpractice
---
What's the best way to send a press release? Click here for our guide and find out how to get your press release in front of the Associated Press, PR Newswire, and writers all over the web.