Check out the following example press release! When you're ready to send, we strongly recommend eReleases, which offers wide distribution through AP and other press networks. Click here to check it out.
3rd Party Logistics Provider, FreightCenter, Based in Palm Harbor, Florida Expects Exponential Growth, Allowing for New Departments, New Talent, and an Enhanced Company Image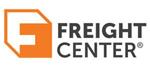 PALM HARBOR, Fla., Jan. 25, 2016 (GLOBE NEWSWIRE) — With a New Year comes a lot of new changes for FreightCenter. The Tampa Bay area 3rd party logistics (3PL) provider will end its first quarter by announcing a major overhaul of its company positioning and brand. In anticipation for the expected growth, FreightCenter plans on filling more than 40 new positions throughout the year.
The award-winning 3PL built its foundation upon the transactional shipper: the one-time residential shippers and small-to-medium sized businesses.
"It was a solid foundation in transactional freight shipping that allowed us to become one of the fastest growing companies in the industry during the recession of the 2000's when very few companies were flourishing," says FreightCenter's Chief Operating Officer, Doug Walls. "Now, to promote further growth, we're focusing on scalability. We're setting our sights on large to enterprise level businesses."
FreightCenter predicts that a large portion of their expected growth will be in enterprise sales and is seeking resumes from applicants with experience in the transportation industry.  Experience is not required for all positions; however, the company also encourages millennials and recent graduates looking to get their feet wet in the industry  to apply.
"We're looking for high-quality talent from applicants that want a career, not just a job," says Walls. "The transportation industry is a $700 billion industry and as a FreightCenter employee you'll be provided with a solid foundation to grow your career in that industry."
FreightCenter offers a fun and relaxed environment, a comprehensive employee training program to prepare employees for advancement to management and additional opportunities, as well as a competitive compensation package. Visit freightcenter.com/jobs to learn more.
About FreightCenter:
FreightCenter, founded in 1998, is a privately-held, full-service third-party logistics (3PL) provider located in Palm Harbor, Florida. FreightCenter has continued to grow in size and strength as it has evolved from a traditional freight brokerage into a reputable 3PL; hence, it's seven years as an Inc. 500/5000 winner. FreightCenter offers complete freight shipping services such as, less than truckload (LTL), truckload (TL), intermodal, international air and ocean, as well as,  specialty and enterprise-level services. FreightCenter's transportation management system (TMS) is easy to use and offers a better view of your freight operations with features, such as carrier management, instant multi-carrier rating, intelligent reporting, and easy accounting and business platform integration.
Contact: Danielle Hutchins
FreightCenter, Inc.
Phone: 727.450.7803
Email: dhutchins@freightcenter.com
---
What's the best way to send a press release? Click here for our guide and find out how to get your press release in front of the Associated Press, PR Newswire, and writers all over the web.