Check out the following example press release! When you're ready to send, we strongly recommend eReleases, which offers wide distribution through AP and other press networks. Click here to check it out.
December 21, 2012 is gaining on you by the second. Whether you're waiting for the Rapture, using a Mayan calendar or just shaking a Magic 8 Ball, all signs point to Christmas 2011 as the last ever. Are you ready?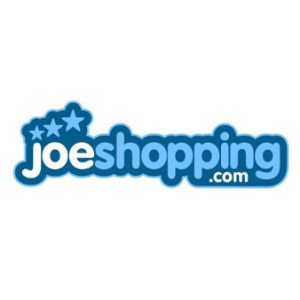 Nov. 18, 2011 – PRLog — (New York) — In observance of what prognosticators are calling the Last Christmas Ever, New York-based JoeShopping.com—a social shopping website with access to 40+ million products and thousands of coupons, deals and rewards—is giving its users the ability to prepare for their next life in either Heaven or Hell. The site is also encouraging online shoppers worldwide to indulge in the present while preparing for the afterlife through their Last Christmas Ever campaign.
In addition to the infamous Mayan Calendar, other cultures and organizations have predicted something major will occur on December 21, 2012—possibly the end of humankind. That means Christmas 2011 may be your last.
JoeShopping.com has launched the Last Christmas Ever campaign to help its tens of thousands of online shoppers reflect more on their lives, start living to the fullest and prepare for the future. Depending on the JoeShopping.com user, they can prepare for an eternity in either Heaven or Hell through the interactive website. The site offers products that can make a user's remaining time on Earth and their time in the afterlife as comfortable as possible. JoeShopping.com users browse Heaven or Hell portals that showcase products associated with each destination—from heavenly soft 1,500 thread count bed sheets, bright light bulbs and white terrycloth robes to hellish hot sauce, burn cream, ice packs and more.
In addition to helping prepare for the afterlife, this "end of times" initiative connects JoeShopping.com users with products they need to accomplish lifelong goals, such as mountain gear for climbing Mount Everest or instruments to start a rock and roll band. The site also grants individuals the opportunity to give others amazing "final Christmas" gifts, all of which are offered at significantly discounted rates.
"It's time to start living like there's no tomorrow—literally," said Andrew Kardon, President of JoeShopping.com. "Where we're all headed, there are no rules. When I reach the 10 items or fewer line at the supermarket—I'm totally going with 11 now."
December 21, 2012 is quickly approaching with every second that passes. Anyone interested in taking the end of the world head on can visit http://www.joeshopping.com/LastChristmasEver.
About JoeShopping
JoeShopping.com is a social shopping site where users can compare prices, earn exclusive Rewards and find the latest coupons, hot deals and bargains around. Plus, with a highly interactive shopping community, users can meet new friends, share gift ideas, write product reviews, chat about favorite brands and more, all while earning points they can use to score highly limited coupon codes and gift cards. With so much to do and so many resources at your disposal, JoeShopping.com is the only place where you never shop alone. To experience the website, visit http://www.joeshopping.com.
---
What's the best way to send a press release? Click here for our guide and find out how to get your press release in front of the Associated Press, PR Newswire, and writers all over the web.