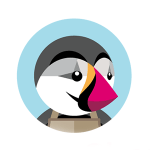 PrestaShop is a free ecommerce platform that lets users manage all the backend functions of an online store. It allows users to customize the user interface of their store, manage customer orders, keep track of inventory, and process payments. We compiled reviews from around the web and determined that PrestaShop has generally positive ratings.
Want to know the top eCommerce software for small business? Read our PrestaShop alternatives guide.
Summary of PrestaShop Customer Reviews
What PrestaShop does well:
Users who recommend PrestaShop said that they like the easy installation of the software and the fast deployment of the store after setting it up. A lot of users also said that the platform has robust features considering that it is a free product.
What PrestaShop does not do well:
Users who left negative reviews of PrestaShop said that the program is not ideal for users without advanced coding knowledge. Users also noted that the platform is mostly suitable for entrepreneurs who only need a simple online store interface.
Most Helpful Positive Review
A user who left a positive review on the review site G2 Crowd said that PrestaShop offers a complete ecommerce site even though it is a free platform and that paid add ons are not that expensive, unlike other ecommerce apps. He shared that from a developer's point of view, PrestaShop offers a quick solution to entrepreneurs who want a scalable and customizable platform that can be deployed easily and immediately — as long as they have sufficient coding and technical knowledge.
Most Helpful Negative Review
A user who left a negative review on G2 Crowd said that PrestaShop is not for beginners and that users need to understand the basics of MySQL, PHP, Apache, BIND, and SSL in order to navigate through the platform comfortably. He advises new users of PrestaShop to use Bitnami Development to start their shop as it proves to be the easiest way to run a store in PrestaShop.
PrestaShop Reviews From Users Around the Web
Here are a few other resources for finding helpful PrestaShop reviews from customers. We rated the review sites on a scale from poor to excellent based on how trustworthy and useful the reviews seemed.
User Review Website

Average Rating

Number of Reviews

Quality of Reviews

Ecommerce Spot

3 out of 5

46

Excellent

G2 Crowd

4.4 out of 5

20

Excellent

Merchant Maverick

4 out of 5

Staff Review

Excellent

*Average rating as of date article was written: September 29, 2017
PrestaShop Pricing
PrestaShop is a free and open source ecommerce solution, and interested users can visit their website to download and install the software. They say you can run a functional site for free, however if you want to purchase add-ons, costs average between $50 and $150 per module. Modules include SEO Expert, Abandoned Cart Reminder, Loyalty Coupons, and more.
The published free features listed on the website include:
Online Store Builder – This fundamental feature provides users with professional-looking ecommerce templates where they can display unlimited number of products in their online store, optimized in various devices. Users can also customize their shopping carts and choose their desired payment option and shipping solutions.
Online Store Management – Enables users to simplify their daily management such as easy order processing and running promotions. The platform employs built-in SEO features that make it easy for the users' products to rank on search results.
Online Store Marketing – Includes built-in marketing tools to help users boost their sales. The platform also includes extensive cross-border features to help businesses expand into new markets.
Compare PrestaShop Competitors
Not sure if PrestaShop is the right ecommerce platform for your business? Check out our best ecommerce platform buyer's guide comparing all top providers.