Process Street is a simple task and workflow automation software made for teams. It offers solutions for creating and running processes such as checklists, tracking progress, collaboration, and more. We compiled Process Street reviews from around the web and found that Process Street has mostly positive ratings. We also compared the most popular pricing options for small business owners.
Process Street Customer Reviews
Overall Experience: Good
Ease of Use: Good
Customer Service: Excellent
Pricing: Good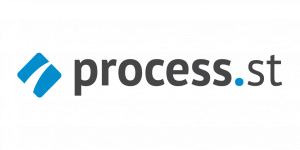 See All User Reviews
Summary of Process Street Reviews
What Process Street does well:
Users who gave Process Street a positive review likes that the software is simple and straightforward to use. They also find it helpful that it can be integrated with a lot of other apps available through Zapier.
What Process Street does not do well:
There weren't a lot of negative Process Street reviews, but some users mentioned that the lack of sub-folders can be inconvenient at times, the user interface could use an upgrade, and that the editing interface could be more intuitive.
Most Helpful Positive User Review
A positive reviewer from the site G2 Crowd said that Process Street gives excellent value for the money. He said that the he spent a lot of time researching competitor products and settled on Process Street because of the price and and the features that come with it. It helps him to not miss crucial stages of his process, which ensures quality and improves speed of production.
Most Helpful Negative User Review
A reviewer from G2 Crowd said that the user interface could use a few tweaks. He said the functionality is almost all there, but there are some changes and small personalizations that would make the experience even better.
Other Process Street Reviews From Users Around the Web
Here are a few other resources for finding helpful Process Street reviews from customers. We rated the review sites on a scale from poor to excellent based on how trustworthy and useful the reviews seemed.
| Review Website | Average Rating | Number of Reviews | Quality of Reviews |
| --- | --- | --- | --- |
| Capterra | 5 out of 5 | 269 reviews | Good |
| G2 Crowd | 4.5 out of 5 | 36 reviews | Good |
| Finances Online | 8.3 out of 10 | Staff review | Good |
*Average rating as of date article was written: Nov 24, 2017
Process Street Pricing
Process Street has four plan options: Free, Business, Business Pro, and Enterprise. Cost per plan is at $0, $12.50, $25 per member per month for the first three plans. Enterprise pricing is customized, but a third-party website said that it starts at $52.50. The plans are billed on an annual basis.
Plan

Annual Billing
($/member/month)

# of Members

Free

$0

Unlimited

Business

$12.5

Up to 20

Business Pro

$25

Up to 40

Enterprise

Custom Pricing

Unlimited
The Free plan can accommodate unlimited members like the Enterprise plan, but only 5 checklists and 5 active templates are allowed — unlike the paid plans which allow unlimited checklists and active templates.
All plans can cater to unlimited guests, offer scheduled checklists, can provide a full historical audit trail, and offers access to third-party integrations via Zapier.
Dedicated email support starts with the Business plan. The Business Pro plan has dedicated email, dedicated phone support, and custom branding. The Enterprise plan has full service onboarding and training, API access, and on-demand phone support for all users.
All kinds of teams can use the software — from Human Resources to Technology, Marketing, Legal, and Sales. Its solutions include:
New client setup
Monthly Reporting
Daily and weekly tasks
Building maintenance
On-the-go access (desktop or phone)
Compare Process Street Competitors
Not sure if Process Street is the right workflow management software for your small business? Look through our workflow management software reviews for comparisons.