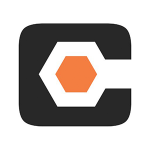 Procore is a construction operating system that functions as a hub for several construction business solutions. It offers tools for project management, safety, finance, and more in one integrated platform. We compiled Procore reviews from around the web and found that Procore has mostly positive ratings. We also compared the most popular pricing options for small business owners.
Want to know the top construction management software for small business? Read our Procore alternatives guide.
Procore Customer Reviews
Overall Experience: Excellent
Ease of Use: Fair
Customer Service: Good
See All User Reviews
Summary of Procore Reviews
What Procore does well:
Users who gave Procore a positive review liked how convenient it is to have access to everything they have on desktop, even while on site, on their mobile phones.
What Procore does not do well:
There aren't a lot of negative reviews for Procore, but some users hoped for better integration with financials and accounting. Some also mentioned the occasional slowing down of the app and its dependency to internet access.
Most Helpful Positive User Review
A positive reviewer from the site Google Play Store said that the Procore app really incentivizes completing daily reports, delivery reports, and safety inspections. He said it's because the app makes it easy to take photos and fill out templates while on the job with his phone.
Most Helpful Negative User Review
A reviewer from Software Advice said that it's normally easy to upload drawings and specs through the program, but sometimes, when he uses the software around mid-day, it takes an hour or so just to upload a few simple drawings.
Other Procore Reviews From Users Around the Web
Here are a few other resources for finding helpful Procore reviews from customers. We rated the review sites on a scale from poor to excellent based on how trustworthy and useful the reviews seemed.
Review Website

Average Rating

Number of Reviews

Quality of Reviews

Software Advice

4.5 out of 5

1,115 reviews

Excellent

Google Play Store

4.3 out of 5

320 reviews

Good

Finances Online

8.9 out of 10

Staff review

Good

*Average rating as of date article was written: Oct 23, 2017
Procore Pricing
Procore pricing is not published on their website. They offer a single annual license that provides access to unlimited employees at no extra cost. Pricing depends on the size of the client's business. Based on one of their documents, all training and support is included in their custom pricing. Regular software updates are also free of charge.
Their Core OS tools are broken down into Project Management, Quality & Safety, and Construction Financials. All Core OS tools include the following features:
Directory
Documents
Insights
Procore Connect
Access to the App Marketplace
There are also various integrations available in their App Marketplace, including PeopleSoft, DocuSign, and Quickbooks.
Procore customer support can be contacted via email, phone, and social media.
Compare Procore Competitors
Not sure if Procore is the right construction software for your small business? Look through our construction software management reviews for comparisons.