With so much marketing clutter online, it can sometimes be challenging to reach your target audience. However, it's imperative for e-commerce success. Marketing your products online involves adapting traditional marketing strategies for your online audience like sending email newsletters instead of direct mail.
Here are 26 tips for improving your e-commerce product marketing strategy to stand out from your competitors and help boost your sales.
---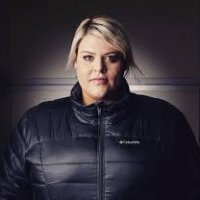 1. Use Instagram to Reach Your Target Market
Kristine Neil, Owner & Creative Director, Markon Brands
Instagram is a great platform to gain traction when you sell online and are a new brand in the marketplace. Find a few hashtags you can gain traction around and then gear your content to fit the content being shared around those hashtags. Post to both your grid and via stories. Be sure to include those hashtags in your story posts too. By doing so, you'll become part of a larger story around that hashtag and increase your reach. The link in your bio can drive people back to your store, or you can check out how tools like the SHOPPABLE feature on Planoly can help make selling from Instagram easier.
---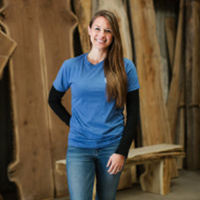 2. Avoid Lengthy Marketing Emails
Colleen Tatum, Senior Vice President of Brand Evangelism, Water's Edge Woods
Tailored email marketing to our main clients, general email lists and to individuals a marketing tool we rely on to build relationships. When customers respond to our general emails, we take the time to reply back. We try to keep our emails short, to the point, and enjoyable to read using witty humor and short bullet points. Every email we send, we make sure there is a clear call-to-action or question that we ask our reader – whether it's to "Shop Now" or invite them to our showroom. We don't ever want to send something that doesn't have a clear message and follow-up.
---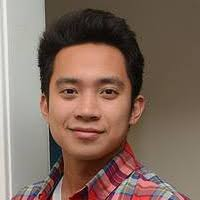 3. Focus on Loyalty Marketing
Mark Velarga, Head of Digital & Content Strategy, PakFactory
How will you get your customers to keep coming back? You can do this by providing a specific competitive advantage that your competitors aren't able to provide. It can be lower prices, higher service, additional bonuses and so on. Being able to personalize specifically to each of your customers spurs positive relationships. What happens when you get very satisfied customers? They share it on their social media.
---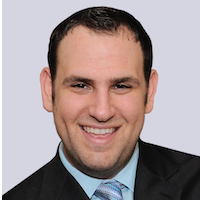 4. Make a Candid Usage Video of Your Product
Jack Anzarouth, President, Digital Ink Marketing
While product demo videos are still a good idea for showing people how to use a product, another great type of video to use is a more candid usage video. This is where you just show the product being used without any of the explanation on how to use it. It's great for products that are associated with action like bikes or other sporting equipment. It's a bonus if you can get actual professionals to use the products while you make a candid video of them using those products. These videos are great for sharing on social media like Instagram Stories, especially if the video has some good action in it.
---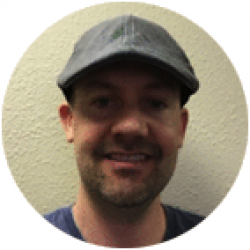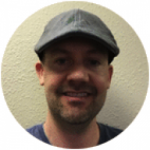 5. Don't Get Stuck on an Unresponsive Product
Dave Hermansen, CEO, Store Coach
Whenever we start a new e-commerce site, we immediately place ads on Google and Bing Shopping and also set up Google remarketing ads. If the site is selling very low-priced, impulse-buy items, we'll also set up Facebook Ads. Then, if those ads produce conversions, we'll tweak them for better conversion rates. After that, we'll take the time to develop the website further, optimizing it for search engines, adding buyer's guides and promoting it on social networks. If those ads don't yield conversions, we won't waste any more time on the site and will move onto our next project.
---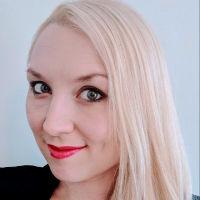 6. Find Influencers Who Support Small Businesses
Jenny LePore, Founder & Principal Consultant, ClockTower Communications
Today's influencer marketing has taken on a new life thanks to the prevalence of social media and the growing power of peer recommendations. With a little convincing — paying either monetarily or through product — the right social media influencers can provide a small business with positive reviews of their product online. If the influencer is respected within the industry and popular among the target audience, this authentic endorsement will garner even more engaging conversations about the brand on popular channels like Instagram or Facebook.
Small business owners will need to do their research, however, to find the right influencer to endorse their product based on the social media channel and ensure that he or she is relatable to the buyers, relevant to the industry and, most importantly, trustworthy. If effective, influencer marketing can become a cost-effective marketing technique for businesses of all sizes.
---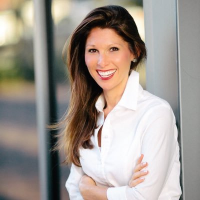 7. Set Up a Referral System
Laine Schmidt, CBC, Business Coach, Laine Schmidt Coaching
A surefire way to promote the awesomeness that is your product or service is to leverage your loyal customers. Set up a referral system, one that is communicated from the beginning, which gives them more of what they want while encouraging them to spread the news. Loyal users are eager to let their friends and family know the benefits you have to offer. Give them that extra boost by incentivizing them. Word of mouth is the most inspiring reason people decide to use a product or service.
---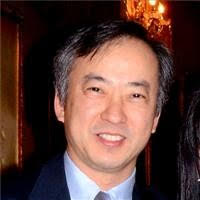 8. Offer Answers to Compatibility Questions
Yungi Chu, Owner, HeadsetPlus.com
One of the best ways to promote an e-commerce product is to offer answers to compatibility questions. For example, we show on our website all the compatible headsets for a particular office phone. This way, the potential customer does not need to "hunt around" the Internet for answers. If they have the Cisco model 7962 phone, we have the perfect headset that has been tested to be compatible. You should also offer detail support answers or fixes to product issues so when users search for solutions on the Internet, it brings them to your page.
---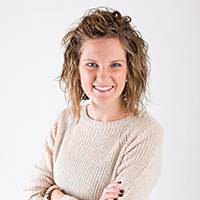 9. Reach a Wider Audience with Offline Marketing
Rachel Stephens (Huelsman), SEO & Customer Behavior Analyst, TotallyPromotional
When creating a marketing strategy for your e-commerce product, think offline too. Do you have access to your target market in-person? If so, make a connection with them face-to-face first. Consider distributing promotional products like pens or pencils with your information and URL on it to be sure potential customers can find your site.
---
10. Participate in Local Bazaars
Laura de Antonio Crespo, Founder, Bacanito
In México we still have a lot of resistance and fear of buying through e-commerce. Mexicans love to see the product physically in order to decide buying. So it has become popular to e-comm owners to let know our products through local bazaars one time a month. There is a phenomenon called ROPO (Research Online, Purchase Offline) "43% of Mexicans, research online and then buys at physical stores (or at bazaars in this case)". Source: Endeavor e-comm Study.
---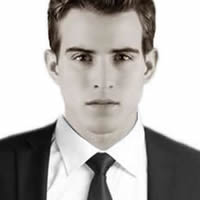 11. Optimize Your Product Description
Peter Collins, Director, English Blinds
One aspect of marketing products online that is often overlooked or not optimized fully is the product description. At the very least a good description should describe all the features of the product, the problems it solves and any other benefits. The quality of the description can often make or break the chances of a sale, particularly if it doesn't provide the customer with all the information they require to make the decision to purchase. All products have a specific purpose or function. You need to convey this in a way that illustrates how it will improve or enhance the customer's quality of life. If you help customers envision owning the product, they will be more likely to buy it.
---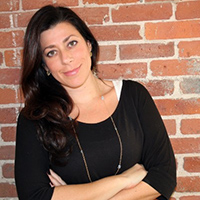 12. Offer Fun Deals on Your Social Media & Email Marketing Campaigns
Claudia Montez, Founder, Isabelle Grace Jewelry
Use your social media channels and email newsletter to give your social media followers and current customers fun deals they can get excited about. We connect with our current customer base by offering our e-newsletter subscribers exclusive JUST4ME discounts. Every week, we put one of our pieces on a special JUST4ME discount and advertise it in our newsletter and to our social media followers. Not only has this resulted in new purchases from existing customers, but it has also helped us really grow our email list.
---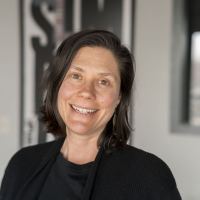 13. Localize Your SEO
Heather McWilliams Mierzejewski, Content Director, VOLTAGE
I know we're talking e-commerce here, but a great omnichannel strategy uses all the tools at its disposal. If you have brick-and-mortar locations, you can get customers clicking to your website when they conduct a local search. Successful omni-commerce attracts the customer to your website, moves them into your stores, and then sends them right back online.
---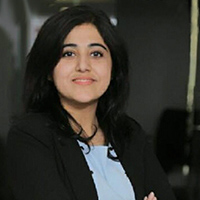 14. Improve Product Visibility with Google Shopping
Preksha Madan, CMO, AdNabu Inc
This is a must-have marketing channel for any e-commerce company. Why? Well, there are many reasons but, most importantly, because there is an intent to buy, the customer is looking for the product you are selling. Google displays the image and price of the product, which makes your ads more appealing to the potential buyers. It is really simple to start marketing using Google shopping with just a one-time setup and you only pay when the buyer clicks on your ad.
---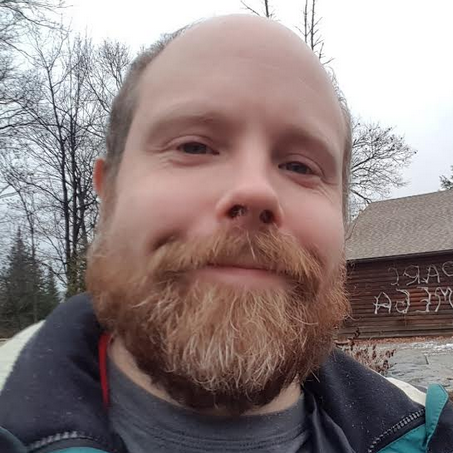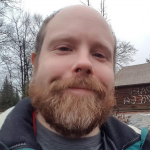 15. Invest in Mobile Marketing Strategy
Damon Inlow, Owner, Vaporizers.ca
My tip to growing a successful e-commerce company is to invest in mobile. Customers need to be able to access your site on any device, and many people browse on their phones. It is crucial to have your mobile site or application equipped with product information, real-time notifications, delivery status and maps to stay competitive in the e-commerce industry.
---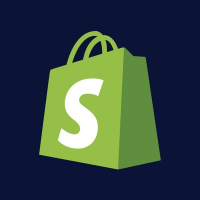 If you want your online products to get more visibility, why not start a pop-up shop and promote them physically for a limited time. The best part about a pop-up shop is its adaptability and how you can create them to scale based on your goal or budget. Check out this article to know more about how to start your own pop-up shop.
---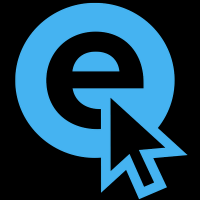 17. Run a Contest
Running a contest is an easy way to keep your customers engaged while attracting new ones, but there is more to running an online contest, particularly if you're doing it to market your e-commerce website. While there are a number of great guides out there, this article is a quick seven-step guide that helps ensure you have an e-commerce website that maximizes the advantages of running a contest online.
---
18. Advertise on Reddit
If you haven't tried Reddit Ads yet, we suggest you check out their features. Reddit's community is a viable source of new customers that's within your reach and with the right strategy, you can drive new sales to your e-commerce business easily. This article tells you everything you need to know in order to make the most out of Reddit Ads.
---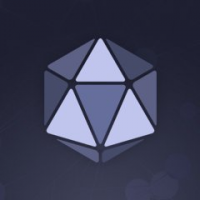 19. Get Your Products Featured or Listed
It's especially difficult to get sales when you have a practically unknown product. Previously, it would take a lot of time and a huge dent on your budget in order to get them noticed but, nowadays, there are platforms that can help you get your products out there without breaking your bank. Check out this article that lists 17 online sites that you can submit your products to and get them featured.
---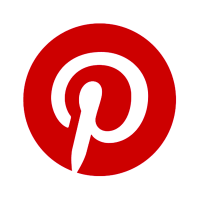 20. Add Buyable Pins on Your Pinterest Board
Convenience is one of the most sought-after features of an e-commerce website that consumers look for. In case you don't know, Pinterest already offers a mobile shopping feature using buyable pins. This makes having a Pinterest account for your e-commerce website a more attractive option for marketing. Find out how to get started with buyable pin and tips to maximize the platform in this article.
---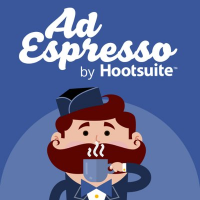 21. Learn How to Market in Snapchat
While you may think Snapchat isn't for everyone, as a marketer, you have to consider that there are around 200 million monthly active users on the platform. Therefore, it's imperative that you find a way to get your products in front of this audience. This ultimate Snapchat guide gives you an overview of Snapchat's features and how you can make it work for you.
---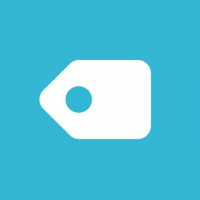 22. Send Regular Email Newsletters to Your Subscribers
Email newsletters are a great alternative to regular marketing emails and are essentially more interesting to read so it gets better click rates. If you haven't started one for your business yet, it's high time that you make those email subscriptions do more for you. Check out this article on email newsletter design tips to help you get started.
---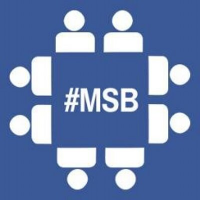 23. Post e-Commerce Product Videos on YouTube
Like any good marketer, you've probably seen quite a few YouTube product videos by now and, if not tried, at least have been planning on trying your hand in producing one yourself. However, doing this for your products can take precious time and funds, so it's important that you already have a plan in mind beforehand. Get inspiration from a list of 11 types of e-commerce product videos plus examples in this article.
---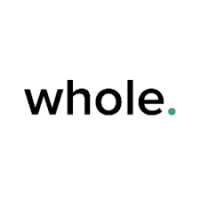 24. Improve Your Facebook Marketing Game
Not only is Facebook almost everyone's way of passing time online, it's now also a platform for selling. And as an e-commerce business owner/marketer, you would be missing out on significant opportunities to sell if you don't make your business and products visible on Facebook. But with so much content available, you'll need to know how your ads and marketing strategies should be able to stand out and get noticed. Read up on eight great examples of e-commerce Facebook Ads you can get inspiration from in this article.
---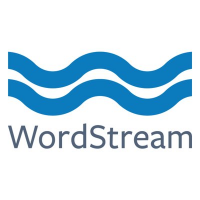 25. Be Creative with Your Retargeting Ads
When visitors leave your site without making any purchase, it doesn't mean the end of an opportunity. Retargeting ads are made just to address this kind of situation to make sure you get every chance to convert. However, this is no reason to back down when it comes to content. It's still important to be creative for your site visitors to notice your ads instead of reusing old image ads. This article gives you seven inspiring retargeting ads ideas you can use to reinvent your own.
---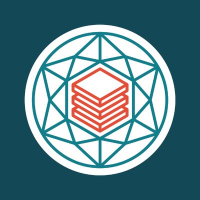 26. Make Sure Your Website Design is Optimized for Mobile
More shoppers are now browsing through their mobile, so it makes perfect sense to have your website optimized for mobile. However, a large number of e-commerce websites are still not responsive. This means that they are missing opportunities to sell to mobile shoppers. If you're making a step toward this, consider these 15 design tips to help boost your e-commerce sales.
---
Over to You
The increasing advancement in technology is a sure sign that online shopping will continue to grow, so knowing how to market your online products and your website will help you keep up with bigger competitors. These tips should give you just the ideas you need to get your products in front of more online shoppers.
Do you have any product marketing strategy worth sharing? Let us know in the comments.