People love their Macs—but not all software programs do. We've compiled a list of the eight best project management software for Mac—some downloadable and Mac-exclusive and others cloud-based and OS-agnostic. With prices ranging from free to $100 per month and features from basic to complete-with-budget, you'll find one to suit your team.
8 Best Mac Project Management Software
Project Management Software for Mac

Best For

(Best Overall) Small businesses that value easy-to-learn, time-saving software

Project managers in media and production industries focused on resource management

Merlin Project

(Mac Only)

Companies in architecture, construction, education, and advertising that need quality brainstorming features

Service and consulting firms that want to keep clients in the loop

Large companies or firms with outside collaborators

Regulated industries that need formal documentation and sign-offs across project stages

IT and tech companies focused on product development

Enterprise-level firms for management oversight on extremely complex projects
Which Project Management Software is Right for You?
How We Evaluated the Best Project Management Software for Mac
Project management software for any platform should keep you organized and track assignments, timelines, and resources. They should also facilitate conversations and online collaboration. There are many cloud-based programs that work equally well on Mac and PC. However, we've found those that work best with Mac, as well as a few specifically created for Mac (iOS), to give you the best range of choices.
Regardless of whether it was cloud-based or standalone, Mac-exclusive or not, we evaluated each Mac project management software on the following:
Price: We looked at cloud-based and desktop project management software for Apple Mac iOS that was affordable for small business users and solopreneurs.
Ease of use: Some Mac project management software is user-friendly and interfaces with iOS apps to make document sharing and software integration easy.
Customer reviews: We considered the best project management software for Mac, based on our experience and reviews from actual Mac users rather than marketing hype.
Project management: Mac project management software tools for Agile methodologies like Kanban and Scrum as well as collaboration and project planning.
Document storage: Linking documents within project activities provides a one-stop shop for your project team. We prioritized Mac project management software with that feature.
Reports: Project management software for Mac supports visual data like Gantt and Pert charts, standard reports, customization options, and data exports.
Integrations: We looked for software that integrates with the other Mac office, media, and third-party business tools you're likely to be using on your Mac.
Other: We considered additional features within the Mac project management software like billing, deadline projections, and customer relationship management (CRM) features.
While there are some dedicated Mac project management tools, we found that Monday.com was the best all-around project management tool for Mac as well as for PC users. It's cloud-based for easy collaboration, highly intuitive, and full of time-saving templates and automations.
Monday.com: Best Overall Project Management Software for Mac


Monday.com prides itself on making project management easy and fun. It's bright, customizable interface, user-friendly tools, and customizations make it the best overall Mac project management tool for small businesses needing a solution for getting organized. Depending on the number of users, it's also among the most cost-effective solutions on our list.
Monday.com Pricing
Monday.com runs from $9.80 to $79 per user, per month. That's because it prices in groups of five. The closer you are to maxing out that tier, the more cost-effective your subscription is. Monday.com does not have a free plan but offers a free 14-day trial—with discounts for educational institutions and nonprofits.
Monday.com Pricing Tiers for 1–5 Users
| Features | Basic | Standard | Pro | Enterprise |
| --- | --- | --- | --- | --- |
| Pricing | $39/month | $49/month | $79/month | Varies |
| Unlimited Viewers & Boards | ✔ | ✔ | ✔ | ✔ |
| Customizable Automated Alerts | ✔ | ✔ | ✔ | ✔ |
| Forms Customization | N/A | ✔ | ✔ | ✔ |
| Chart Views | N/A | N/A | ✔ | ✔ |
| File Storage | 5GB | 50GB | Unlimited | Unlimited |
| Activity Log | 1 week | Unlimited | Unlimited | Unlimited |
| Shareable Boards | N/A | 4 guests billed as 1 user | Unlimited | Unlimited |
| Integrations | N/A | 250 actions/month | 25,000 actions/month | 100,000 actions/month |
Monday.com Features
Regardless of the number of users, the features per plan are the same. One of the most popular features, besides its easy-to-use interface, is the ability to create project tasks for any kind of business function, from HR onboarding and sales prospecting to manufacturing. Projects are easy to set up using templates, and you can add workflow too—all from your Mac.
Monday.com's Standout Feature: Automations
Mac project management software should save you time, not bog you down with extra tasks like notifying someone of a new assignment or making simple updates to a timeline when a task changes. With automated workflows, Monday.com frees you from repetitive tasks inherent in any project—like notifying the testing team when code is ready for quality assurance (QA) testing. You can program standard notifications and other task management actions like changing due dates and statuses to reflect a delay in a particular predecessor task.
Project Management Tools
With Monday.com, you can track the information critical to your project—from review dates to locations—with any of 20 customizable data fields. The information in each field is easily searchable across all projects. By attaching documents or images to a task, you can have team members comment on the content. That keeps everything accessible. The list format presents project information in a bright, easy-to-read format, and you can also switch to boards and timelines for a more formal Agile work management view.
Mobile Apps
Monday.com offers apps for iOS and Android. It gives you the basic project management features of task assignment, chatting, and document loading and commenting, but lacks some of the advanced features of the Mac desktop version. While the mobile apps don't yet have the complete flexibility of the full system, users who do work with the app find it intuitive and useful. Monday.com has said improving the mobile app is a focus point for 2020.
Charts & Reports
Monday.com offers pie, bar, and line charts for seeing work progress and monitoring resource usage. The timeline works like a Gantt chart when you create dependencies. Charts are customizable so you can see only the information you prefer. You can also download them as images, CSV, or SVG to create reports and analytics.
Software Integrations
Monday.com offers over 20 integrations with other software apps, including Salesforce, Mailchimp, Google Apps, GitHub, and more. If you work in online retail, the Shopify integration can turn sales on that platform into projects or tasks in Monday.com. Further, its 2020 roadmap includes multiple planned integrations with software in the areas of finance, marketing, design, and customer relationship management (CRM).
Setup & Support
Like most cloud-based solutions, all you need for setup is an email and password. After the 14-day trial, you'll be asked for credit card information to continue. The downloadable templates and walk-throughs make it easy to create projects and bring in people. Monday has 24/7 email support, excellent in-app and online walk-throughs and videos, and a well-laid-out help center.
What Monday.com Is Missing
Monday.com lacks billing tools, in-app document editing, and predictive analysis tools. For these options, check out other programs on our list, like Zoho Projects. It also doesn't have a built-in reporting function.
What Users Think About Monday.com
Despite missing features like client billing, Monday.com has a very loyal following. Our Monday.com business reviewers primarily complain about the price for those whose number of users puts them on the low end of a pricing tier. However, users consistently praise its intuitive format, especially in the phone app. Overall, they recommend Monday.com for anyone needing to streamline projects, processes, and teamwork.
How to Sign Up for Monday.com
Monday.com is an excellent choice for almost any small business needing project management software for Mac. Despite its customizations and integrations, it's among the easiest to use and the help section is first-rate. Depending on the number of users, it's also cost-effective with discounts for educational and nonprofit organizations. Sign up for your free 14-day trial.
OmniPlan: Best Mac Project Management Software for Resource Planning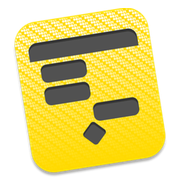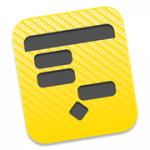 While OmniPlan recommends itself for project managers planning World Domination (check out their videos), we found it an excellent choice for Mac-loving companies that keep a close eye on resource use and scheduling. OmniPlan is a downloadable project management software that offers powerful planning tools like Gantt charts and flowcharts. While it lacks Kanban-board views and in-app document collaboration, for those who need scheduling and budgeting information, it's a solid option.
OmniPlan Pricing
OmniPlan is a project management software built exclusively for Mac and iOS. The program runs $99 to $399 per user license and allows project sharing via a free cloud-based server. As OmniPlan is a standalone software, it costs $199.99 for the standard plan and $399.99 for the Pro plan for Mac, with discounts for the iOS version lowering pricing to $99.99 and $199.99 for iOS. You get a 14-day free trial.
OmniPlan Pricing & Features for Mac
Features

Standard

Pro

Price per License

$199.99 MAC

$99 iOS

$399.99 MAC

$199 iOS

Smart Scheduling

✔

✔

Task Splitting

✔

✔

Gantt Charts

✔

✔

Export Options

✔

✔

Deadline Projections (Monte Carlo Simulation)

N/A

✔

Microsoft Project Support

N/A

✔

Siri Shortcuts

iOS version only

iOS version only
Business users can get up to a 30% discount when purchasing multiple licenses.
OmniPlan Features
OmniPlan offers extremely useful visualization options for resource management and scheduling, like resource leveling tools and critical path charts (that show projects as a series of tasks, displaying them in order from start to finish). It makes it easy for you to track how many employees you need to complete each project in addition to determining whether overtime will be needed. It's great for planning, because it gives deadline projections along with the probability that your team will meet them.
OmniPlan's Standout Feature: Monte Carlo Simulation
Does your boss or customer need to know if a project is going to be done on time? Do you need to plan overtime for the coming quarter? OmniPlan's Monte Carlo Simulation lets you calculate the probabilities of a project's or task's completion. You can set the estimated time or effort ranges, then run the simulation.
The software then tells you if a project can be completed on time, and the projected ranges for completion of each milestone with confidence levels for the dates. It's a great planning tool for deadline-conscious project managers.
Project Management Tools
OmniPlan works primarily on Gantt charts, which are created from a list. You can record assignments, timelines, dependencies, resources (human and financial), and more. The calendar function lets you program each person's unique schedule. The software automatically alters deadlines and resources accordingly. With the Pro plan multi-dashboard feature, you can see how resources are shared across projects. The Network View shows a flowchart with greater detail.
Mobile Apps
OmniPlan's iOS application is free for two weeks; then it's $99.99 to $199.99 for the iOS version. It offers all the tools of the Mac programs plus Siri shortcuts, multitasking, and a dark mode. It lacks publishing actions, earned value analysis, and reporting features. Users of the phone version rate it at 3.4 stars.
Charts & Reports
OmniPlan has some standardized reports. One excellent feature offered by OmniPlan not found in most project management tools is earned value analysis. You can set a baseline for your project, and the software will look at the planned effort and recorded resource costs to give you an earned value (budget cost of work performed).
Tools tell you if you are on budget and on schedule. You can export your plan or sync it with a repository on a server or calendar. By syncing it to a server, you can share the information with anyone who has a link.
Software Integrations
OmniPlan will integrate with Calendar, iCal, and MS Project Plan. It also integrates with its internal suite of Mac software that includes OmniGraffle (charts), OmniOutliner (docs), OmniSync, and OmniPresence.
Setup & Support
This is a standalone software, so you will need to download it to your computer. After the trial, you can purchase it in-app. In order to share, you will need to set up a server account; from there, you can share projects, but to edit, you need to download to your program and update to the server. That means each of your project managers is likely to need their own software license.
We got a kick out of the demo videos, which star a supervillain walking you through how he used OmniPlan to manage his quest for World Domination. There are other more standard (but still entertaining) videos, plus phone and email support, a microblog, forums, and a Slack channel for asking questions.
What OmniPlan Is Missing
As a standalone program, OmniPlan does not allow for in-app storage of documents or images. Unlike most Mac project management software like Basecamp or Trello, this tool does not include in-app chat or file sharing. It's best for project managers who need to keep track of project status and deliverables, rather than teams collaborating on tasks. Also, because it is a standalone software and not cloud-based, OmniPlan does not offer much in the way of integrations, especially outside of Mac.
What Users Think About OmniPlan
Users have said that for larger projects, the program has crashed on them. Others noted memory constraints. That said, the reviews are overall praiseworthy, with an average of 4.5 stars on some sites. They call the software "intelligent," "sophisticated," and excellent for tracking workload and resources.
How to Sign Up for OmniPlan
You can download OmniPlan free and if you like it, you can purchase it directly from the app. There's no subscription fee—just a one-time payment between $99 and $399 per software license, depending on the plan and platform. Visit the website and download OmniPlan free for 14 days.
Merlin Project: Best Mac Project Management Software for Brainstorming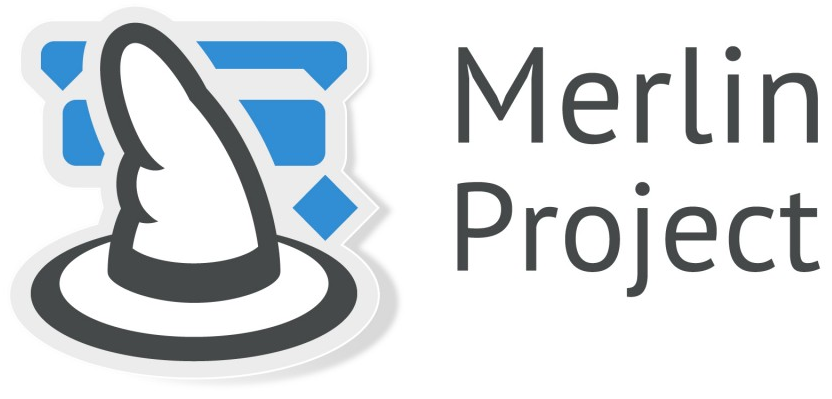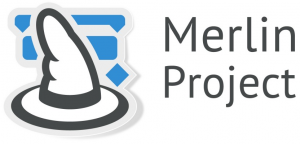 Like OmniPlan, Merlin Project is Mac-exclusive and not cloud-based. Rather, this project management software for Mac is a downloadable program with an annual subscription. It's priced on par with OmniPlan and may cost less than subscription-based software like Clarizen or Zoho Projects. Merlin's magic lies in its brainstorming feature, Kanban boards, and resource utilization view.
Merlin Project Pricing
Merlin Project is a downloadable software with an annual subscription. There are two types: Project ($149 per year) and the less powerful Project Express ($39 per year). You can also purchase a server that runs locally on your macOS for $299 per year for up to five users. Merlin has discounts for education and volume and offers a 30-day free trial.
Merlin Project Pricing by Software
Features

Project Express

Project

Price

$39.99/year per user

$149/year per user Mac

$69.99/year per user iOS

Timelines & Milestones

✔

✔

Costs & Budgets

✔

✔

Calendar

✔

✔

Tags

✔

✔

Attach Files

✔

✔

Mind Map & Kanban boards

N/A

✔

Earned Value Analysis

N/A

✔
*Merlin also has a local server for the MacOS at $299 a year for up to five users.
Merlin Project Features
Merlin's spellbook is full of tools for project management, from mind maps for brainstorming to rich attachments to let you keep all your information in one place. The software lets you set customizable views that fit your project management style and also has a mobile app you can use to keep up with your team's progress while you're out of the office.
Merlin's Standout Feature: Mind Map
Most project management tools offer customizable templates or let you create your own. However, what if you aren't sure what goes into your new project? Merlin's mind map function makes it easy for you, your team, and your customers to brainstorm together all the important tasks and connectivities involved in your project. It's more fluid than a flowchart, and when you're satisfied, Merlin converts it into a work breakdown.
Project Management Tools
You can set your project up with the mind map or Gantt chart function. Merlin lets you input activities, milestones, dependencies, and assignments. Like Monday.com, you can store structures as a template to use again. Kanban boards enable an Agile-approach—plus, you can limit the number of cards in each lane.
You can also attach documents for sharing and comments. Although not cloud-based, Merlin does offer automatic synchronization of projects with its server or other cloud storage systems like Dropbox, OneDrive, and Google.
Mobile Apps
Only a few users have rated Merlin's phone application, but they gave the free version a solid 5 stars. The mobile app lets you see the project data, key information, and project team members. You can attach documents, and use the Kanban board and mind map. The modular reporting system also works on the mobile app.
Charts & Reports
The Work Breakdown gives you an organizational chart view of your project. The Scheduling and Costs view lets you enter budgets and actual costs and provides you with a real-time overview of how each project is progressing. The reports functions are only available if you upgrade to Merlin Project, but they are customizable and cover bar charts, budgets, project views, and time views.
Software Integrations
Merlin integrates with over 20 other programs, including cloud storage, Microsoft products, and other mind mapping software. It also integrates with Apple Calendar, Safari, Apple Mail, Apple Reminders, OmniOutliner, and others. If you have team members who use MS Project, you can integrate the two programs. That also makes it easy to upgrade to Merlin if you prefer a native iOS app.
Setup & Support
Merlin feels like an older program when it comes to setup and support. You need to download the program and set up a server or online cloud share to share projects with others. The help section contains a downloadable handbook and quick guides. There's a question and answer (Q&A) section that is searchable and takes you to manuals. Merlin also offers scheduled demos.
What Merlin Project Is Missing
Merlin is not cloud-based, which some may find problematic, and it lacks billing, a forms interface for getting assignments from outside sources like customers, and integrations with popular programs like Salesforce and Mailchimp, which seem to be standard for a great number of other project management tools, like Monday.com.
It's also lacking in some basic support functions. There is phone or email support contact information, and the help downloadable handbook and quick guides are not searchable, making it harder to find the information you need quickly.
What Users Think About Merlin Project
As noted in our user reviews site, Merlin project does not have a lot of recent comments online. The reviews we have seen say the program is easy to use. One user said he felt like he was sketching out his project rather than calculating it, which let him concentrate on the planning itself. Another third-party review site gave Merlin Project an 89% user satisfaction rate based on comments posted on social media.
How to Sign Up for Merlin Project
If you're a Mac user who likes the idea of a Mac iOS-dedicated project management tool that lets you brainstorm projects as well as manage them, Merlin might be the magic wand you're looking for. For project teams that prefer mind mapping, it's a great choice. Try Merlin Project free for 30 days.
Wrike: Best Mac Project Management Software for Consulting Firms


Consulting firms depend on building strong relationships with customers. Wrike makes it easy to keep clients up-to-date on the status of their deliverables and to give them (or freelancers, attorneys, or other collaborators) the ability to comment on requirements and documents to ensure everyone is on the same page. Such "users" get free access as guest collaborators using Wrike. It has a free plan that's Mac-compatible and great for small firms with a large number of clients, like landscapers, wedding planners, or business consultants. The paid plans are also reasonably priced.
Wrike Pricing
Wrike's pricing starts at $0 for a limited plan with up to five users. Paid plans range from just under $10 to about $25 per user, per month for the full-featured plan. In addition, it has Marketing and Enterprise plans that add other Wrike products. The three plans best for small businesses using Macs are the ones we've shown below.
Wrike Small Business Pricing Tiers
| Features | Free (5 users) | Professional (5, 10, 15 users) | Business (for 5–200 users) |
| --- | --- | --- | --- |
| Pricing | $0/month | $9.80/user per month | $24.80/user per month |
| # of Users | 5 | 5, 10, 15 | 5-200 |
| Multiple Views: Board, Task, Spreadsheet | ✔ | ✔ | ✔ |
| Collaboration Tools & Shareable Dashboard | N/A | ✔ | ✔ |
| Advanced Integrations | N/A | ✔ | ✔ |
| Real-time Reports & Pre-built Templates | N/A | N/A | ✔ |
| Request Form | N/A | N/A | ✔ |
| Time Tracking | N/A | N/A | ✔ |
| Storage Space | 2GB | From 5GB | From 50GB |
| Video Uploads/Month | N/A | 15GB | 15GB |
Wrike Features
Wrike lets you set up projects as tasks, boards, or timelines. You can share dashboards, view charts and progress reports, and enable it for user collaboration as well. There's a lot of flexibility for the price, providing advanced integrations and storage space even in the lower-priced plan tier. For templates, reports, forms, and time tracking, you'll need to upgrade.
Wrike's Standout Feature: Forms
Service and consulting firms using a Mac will find Wrike's forms feature a great time saver. It lets you create a request form to put on your website that can feed directly into Wrike. Once users (like clients) fill out the form, it creates a task with subtasks, deadlines, notes, sample images, documents, and more. Your customers can place orders, request specific delivery dates, load files, and make special requests. Anything you set in your form will get added to the Wrike app as a project.
Project Management Tools
You'll find all the important project management tools your team needs, whether you work on Mac or a PC (or both). It also has some excellent collaboration tools, including the ability to comment directly on images. Wrike offers customizable templates and multiple views from simple lists to Kanban boards. The timeline feature is available for the Professional and higher plans and works like a Gantt chart. You can share your projects with clients as well.
Mobile Apps
Wrike's mobile app is highly functional, with all the important tasks and commenting actions, plus deadline and timeline adjustments. The tablet app has even more functionality than the iOS phone app. Both are highly rated by mobile users.
Charts & Reports
It's important that clients are kept abreast of progress of long-term projects. That's one area where Wrike stands out, especially for business-to-business (B2B) and service firms, as it lets you create standard or custom reports in a flash. Wrike builds charts and reports based on data and filters and has printable Gantt charts. If you need to update a report, simply hit the refresh button.
Software Integrations
Wrike has over 30 integrations that enable your business programs to work together. This is above average for most of the software on our list, like Basecamp. Consider an integration with Salesforce, Marketo, Adobe Creative Cloud, Microsoft OneDrive, Google Drive, Slack, Okta, LinkedIn, and more. If you can't find what you need, you can use its API to connect Wrike to over 400 cloud and on-premise apps. That's useful for Mac users who may be using other Mac business software lacking pre-built integrations.
Setup & Support
Wrike has a higher learning curve than some of the software we reviewed, but its help center is searchable with illustrated articles from its knowledge base and additional responses from its community forums. It also offers live and on-demand webinars, and you can contact customer service representatives via phone or contact form 24/7.
For a fee, a Wrike professional provides consulting, implementation, and personal training. It also hosts user conferences where your users can learn more about getting the most out of the Mac project management software as well as network with other project managers.
What Wrike Is Missing
If you need video editing or billing, you'll need to upgrade to either the Marketing or Enterprise plans. Wrike also lacks the predictive analysis of OmniPlan and the social media templates of Monday.com. While still easy to use, it's not as simple or visually engaging as some of the other programs we reviewed, like Trello and Monday.com.
What Users Think About Wrike
Users who chimed in on our Wrike review and elsewhere give Wrike between 4 and 5 out of 5 stars. They praise the strength of its features as well as ease of use. Some noted it was harder to learn, but its customizability meant they could use it for unique projects.
How to Sign Up for Wrike
Wrike is a cloud-based project management software that works for Mac as well as PC. The plans run from free to $25 per user, per month. As a cloud-based service, you simply sign up with an email and start a free account. After the trial, you can choose to subscribe. For the Marketing and Enterprise Plans, contact Wrike and they help you get onboarded. Sign up for the free version for up to five users.
Basecamp: Mac Project Management Software for Large Firms or Guest Users


While many project management software sites don't mention Mac or iOS, or list it as "also available," Basecamp lists these operating systems before their Android and PC counterparts. Basecamp is a back-to-basics project management tool that emphasizes communication over project management extras. It's super easy to understand and great for larger companies that may not have the time or interest to educate all users on project management tools. Plus, its single flat rate for unlimited users makes it extremely cost-effective when 10 or more people are using it.
Basecamp Pricing
Basecamp puts your entire company and all your clients on one project management system for only $99 a month, regardless of whether they're using Mac or PC. It also has a free version, but that limits you to three projects and 20 users with only 1GB of online storage space. It has a free program for education too, with discounts for nonprofits. Customer service is included with all plans, even the free version.
Basecamp Features
Basecamp is not flashy and offers few Agile tools. However, it makes up for that with solid communication features allowing you to collaborate with clients and vendors. Further, its built-in integrations make it easy to tailor to your or your client's industry.
Here are a few of Basecamps' most important project management features:
Unlimited users and projects
Task and to-do lists
Collaboration tools and email notifications
Advanced client access
Search
Reports and templates
500GB document storage
Basecamp's Standout Feature: HQ
Any project management tool for Mac should allow for communication within your projects, but Basecamp's HQ function takes it to the next level. This handy feature provides a top-of-screen display everyone in the company can access. It's the perfect place to store company policies, forms, or links where employees always know to look. You can also set up chat rooms for social interaction, posting daily updates, or asking questions.
Project Management Tools
Basecamp has all the basic tools needed for effective project management: customizable project templates that include tasks, dates, tags, and more. It's easy to attach files, including embedded videos. Board, lists, and calendar views help you see information the way you (or your client) want to view it. If you have clients or employees (and perhaps the boss) who prefer email communication, Basecamp can send email reminders or forward emails to projects. Subsequent replies land directly in Basecamp so you can keep track.
Mobile Apps
iOS users rate Basecamp's mobile app at 4.7 of 5 stars. It's just as feature-rich and easy to use as its desktop version. You can track projects and daily tasks, post announcements and updates, chat with your team, set deadlines, schedule milestones, and load and read documents.
Charts & Reports
Basecamp provides standard templates, charts, and reports. But it does so in a common sense manner, with reports that don't require you or your team members to have project management certification.

Software Integrations
Basecamp is deceptively simple in appearance and functionality but makes up it for in integrations. It leads our list with over 60 integrations. Here are some examples:
Software development: TestLodge, Ybug, and Userback
Customer support: Akita, Supportbee, Doorbell.io, and EvantoDesk
Contracts, billing, and time tracking: Proposify integration, Clockify, Everhour, MinterApp, and Calamari
Charts: Ganttify, MangoBoard, KlipFolio, and Workstack
Setup & Support
To sign up, all you need is an email address. You can add as many people as you want to your account, because it's unlimited in terms of projects and users. Due to its simplicity, the help features are not designed to be as robust as those of other project management tools, like Monday.com.
However, the knowledge base is searchable and offers understandable articles and videos, and there is an online contact form. Basecamp replies between 8 a.m. and 6:30 p.m. Central Time, Monday through Friday. It claims to respond within seven minutes.
What Basecamp Is Missing
Basecamp depends on integrations for a lot of functions built into the other software on our list, like reporting tools with Wrike and customization with Monday.com. If you prefer not to deal with integrations and need billing, in-app editing, or Gantt charts, check out the other Mac project management software we recommended. If you need predictive analysis, OmniPlan may be the better choice.
What Users Think About Basecamp
Basecamp prides itself on being easy to use—and users who love the software agree. Some Basecamp user reviews state it's especially good for working with clients and casual users, because there's virtually no learning curve. On the flip side, those used to working with enterprise project management tools find it lacking more robust project management features like custom reporting and Gantt charts.
How to Sign Up for Basecamp
You can use Basecamp's limited version for free, or try the full-on version free for 30 days. For example, you can enjoy the free trial, then after 30 days put in credit card information to purchase Basecamp's software as a service (SaaS). Educators should contact Basecamp about free accounts for themselves and students. They have discounts for nonprofits too. Visit their site to get your free account.
Zoho Projects: Best Mac Project Management Software for Regulated Industries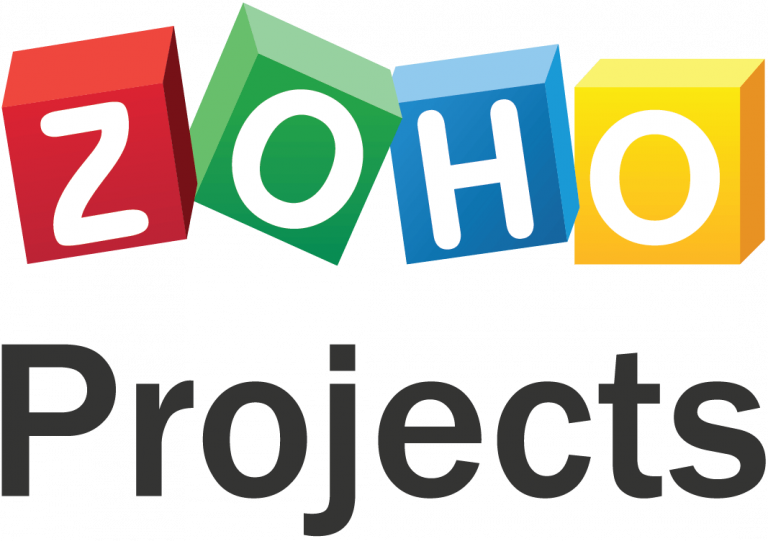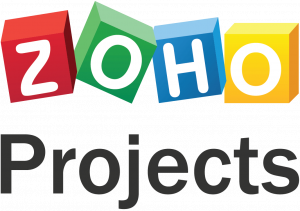 Some industries rely on paper trails (including electric ones) in order to meet legal and industry requirements. For companies in those industries, Zoho Projects offers excellent features. Track software bugs, manufacturing issues, authorization signatures, and more. The software is cloud-based and integrates with an entire suite of other Zoho software. Zoho also has other Mac-specific tools, so it understands the Mac operating system.
Zoho Projects Pricing
Zoho is one of the more expensive cloud-based project management tools on our list for smaller firms, with plans costing between $24 and $32 per user, per month. However, its paid plan users say the powerful features are worth the price because it provides so much more than basic project tools: timekeeping, customer relationship management (CRM) integration, and client invoicing. Zoho Projects also offers a free plan for up to five users—enough for a small project team to manage one project.
Zoho Projects Small Business Plan Pricing & Features
| Features | Free | Standard * | Express |
| --- | --- | --- | --- |
| Pricing | $0/month | Approx. $24/month per user | Approx. $32/month per user* |
| Max # of Users | 5 max | 10 max | 100 max |
| # of Templates | 1 | 5 | 10 |
| Time Tracking & Task Management | N/A | ✔ | ✔ |
| CRM Integration | N/A | ✔ | ✔ |
| Custom Views | N/A | N/A | ✔ |
| Editable Gantt Chart | N/A | N/A | ✔ |
| Timesheet Approval, Invoice & Books Integration | N/A | N/A | ✔ |
| File Attachment | Up to 10MG | Up to 5GB | Up to 20GB |
* Zoho's pricing begins with six users.
Zoho Projects Features
If you only need chat and project features for one project, try the free plan. Paid plans offer greater functionality, from time tracking to timelines to issue tracking. By integrating with other Zoho software, you can create an even more powerful business suite for completing as well as managing projects. For example, Zoho Projects syncs with Zoho People, Zoho CRM, and Zoho Email, plus many others.
Zoho Project's Standout Feature: Issue Tracking
When managing a sensitive project, whether a new food product or a complex computer program, it's important to keep track of issues that can (and too often do) go wrong. Zoho not only keeps tabs on these and how they may affect your timeline, but also allows you to set severities and notifications so everyone who needs to be in the know stays in the know.
Project Management Tools
One nice feature of Zoho Projects is how granular you can get setting milestones, task lists, tasks, and subtasks. By keying in dependencies and start and end dates, you can create Gantt charts and track employee work progress. It allows you to create recurring tasks like social media posting, emails, or reminders. Naturally, you can comment and collaborate within a task, and by integrating with Zoho Docs, even edit or create documents together in-app. Zoho offers Kanban boards for Agile work management too.
Mobile Apps
Zoho Projects' mobile app isn't as highly praised as Basecamp's. It has earned only 3.3 out of 5 stars from iOS users. People complain that the interface is cumbersome and at times confusing. However, you can use it to access tasks and bug lists, get instant project updates, add files, make comments, and record work hours. Oddly, the mobile app does not closely follow the format of the desktop app.
Charts & Reports
While you can build a timeline with dependencies in any plan, the Express and higher-tier plans include an editable Gantt chart within your projects. Meanwhile, the Resource Utilization Chart shows you each team member's workload and lets you move tasks to relieve bottlenecks. If you need detailed analysis, you'll want to integrate with Zoho Reports (at extra cost), which offers 50 standard reports as well as customization.
Software Integrations
Zoho creates lots of other business software—Reports, Docs, Invoice, CRM, and Desk—that integrate with Projects. It also works with third-party services like Dropbox, Google Drive, Slack, GitHub, Crashlytics, and more. If you need something else, you can use its API to create the integration.
Setup & Support
For Zoho Project support, you can access the online user guide, which includes video tutorials. You can also search the knowledge base or ask questions in the community forums. It provides 24/5 phone support across 10 nations, making it a good option for global teams. There are also webinars, tips, and a What's New section to help you keep abreast of upgrades.
What Zoho Projects Is Missing
While the signature tracking and issues tracker are great assets for regulated industries, it does not offer privacy settings, which could be a useful tool when dealing with a project that has compartmentalized information. For billing, document editing, and in-depth analysis, you'll need to integrate with one of the other Zoho business software tools or third-party apps.
What Users Think About Zoho Projects
In Zoho Projects reviews, users praised the number of features they get for the price. They called out time sheets and invoicing in particular. Reviewers appreciated the workload distribution capabilities and project status control. However, users in general thought the user interface was not as intuitive as other project management tools and that it would benefit from greater in-app security and privacy settings.
How to Sign Up for Zoho Projects
Zoho Projects offers a free plan with the most basic features for five users and two projects. And, it offers a 10-day free trial, after which you can supply a credit card to subscribe. You can upgrade or downgrade at any time without losing your data. Visit the website to sign up for a free 10-day trial.
Trello: Best Mac Project Management Software for Tech Companies


Not everyone needs all the bells and whistles of a complex project management system, and IT firms may prefer the agility of Kanban boards. Trello offers the basics for Agile project management methods, including task creation, collaboration, and attachments, in an attractive Kanban board format. It's great for product development departments and other teams that want to concentrate on the basics of getting work done as efficiently as possible.
Trello Pricing
Trello's free plan contains its most useful features but limits how often you can use them. Paid plans start at $9.99 per user per month (paid annually) up to just over $20 per month—among the least expensive project management software for Mac on our list. Paid plans offer more features and allow more uses, team collaboration, automation, and security functions.
Trello Pricing by Plan
Features

Free

Business Class

Enterprise

Price per User

(Paid Annually)

$0

$9.99/month

$20.83/month

Unlimited Boards, Cards, Lists

✔

✔

✔

Automation Commands

50 commands/month

1000 commands/ month per team

6,000 max

Unlimited

Email notifications

✔

✔

Power Ups (Calendars, Custom Fields, Notifications)

1 per board

Unlimited

Unlimited

User Permissions, Google Apps Sign-on

N/A

✔

✔

Storage for File Attachments

10MB

250MB

250MB
Trello Features
Trello is built for Agile work methodologies and operates using a Kanban board with cards that contain all project details. Create private and shareable boards with the information you need, and click and drag to move them between swim lanes. Trello lets you customize not only the project, but includes images to make the boards more visually appealing. Its simplicity makes it great for IT teams, media companies, and even families needing to stay organized.
Trello's Standout Feature: Email Tasks
Trello is an extremely easy software to use. When email is still your primary means of communication in your company, Trello is a great choice. You can convert emails into task cards by sending the email to the Trello board. The subject of the email becomes the card title, while the body of the text sets the description. You can email a card directly to add attachments, labels, and team member assignments.
Project Management Tools
Trello's Kanban board system for project and task management makes it easy to track updates, checklists, project progress, and find bottlenecks. The cards hold a terrific amount of information, including labels, images with thumbnails, subtasks, comments, notes, and document links. With Trello's Power-Ups, you can add a calendar view, maps, card voting, custom fields, and additional Agile tools.
Mobile Apps
iPhone users give Trello 4.7 stars, one of the highest ratings for iOS project management software we've seen in mobile. As with the desktop version, you can create boards, lists, and cards directly from the app. Tasks are easily populated with tags and due dates, and you can mark them complete or move them to the next swim lane, such as from "pending" to "done."
It offers power-ups like Calendars and Map views. And if you're not getting any bars (service), Trello works offline and uploads your status when a connection is available.
Software Integrations
Power-Ups are Trello's version of integrations to its project management program. It offers a wide assortment covering many business functions from project collaboration to reporting
Here are a few examples of Trello's add-on project management apps for Mac:
Analytics and reporting: Agile Metrics by Screenful, Harvest, and Kanban Analytics by Knave
Automation: Butler, Cronofy, and Card Repeater
Board utilities: Card Dependencies, Card Aging, and Card Snooze
Communication and collaboration: Mailchimp, Slack, and BlueJeans Meetings
Sales and industry: Salesforce, Zendesk, and SurveyMonkey
Setup & Support
Setting up Trello is easy—start an account and jump right in. Trello's help section has a searchable knowledge base with illustrated articles. Those on the Business Class and higher tier plans can contact support via an online form. And any Trello user can ask for help on the community forums, as well as see examples of how other users are using Trello boards.
What Trello Is Missing
Trello is best for projects with simpler workflows and fewer external needs. It lacks reports, analytics, and predictive features. Even Gantt charts require a Power-Up.
What Users Think About Trello
Despite its limitations, people love using Trello for all kinds of projects and tasks. The simplicity is its charm, and users say it works great for Agile processes from Kanban to Sharable Content Object Reference Model (SCORM). Its uncomplicated user interface and attractive card system were a hit per the Trello user reviews on our site and across other online software review sites. When pressed, users said they'd like to see more native tools.
How to Sign Up for Trello
Signing up for Trello is as easy as using the software—just sign up on the website for free. Trello takes you to your app and leads you through creating your first board. Try out the free account, then upgrade to the plan you need. Sign up for Trello and become more productive today.
Clarizen: Mac Project Management Software for Enterprise-level Initiatives


Clarizen is an enterprise-level project management program designed for Mac as well as PC. It offers extensive features for automation, budget planning, resource management, time tracking, and more. Because of this and the higher expense, it's better suited for larger companies with complex projects that require regular reporting. As a cloud-based system, it's good for companies that use both Mac and PC and want to invest in just one tool for all.
Clarizen Pricing
If "project management" means more than to-do lists for you, consider Clarizen. It's priced on the higher end in the range, between $30 and $55 per user, per month, but to get an exact price you'll need to contact sales. Clarizen has an Enterprise and Unlimited Plan for heavy use, an Eagle Plan for executive teams, and a Go Plan for Agile teams. However, pricing is per quote only.
Clarizen Pricing for its Main Plans
| Features | Enterprise | Unlimited |
| --- | --- | --- |
| Price | Contact Sales | Contact Sales |
| Storage per Seat | 1GB | Unlimited |
| Number of Projects, Portfolios, Cases | Unlimited | Unlimited |
| Time, Resource & Budget Management | ✔ | ✔ |
| Custom Fields | 150 | 10,000 |
| Custom Actions | 100 | 500 |
| Rules | 200 | 400 |
| InterAct Email Collaboration | ✔ | ✔ |
*Contact Clarizen about the pricing and features for its Eagle and Go Plans.
Clarizen Features
The nice thing about Clarizen is that all its features are built-in. Its 360-degree view of projects includes everything from task assignments to budget analysis. You don't need to depend on integrations for in-depth tools like analysis, budget, workforce management, social collaboration, or more, like you would using a simpler tool like Trello. This sets it apart from the other software we reviewed and makes it a good choice for enterprise-level work.
Clarizen's Standout Feature: Budgeting
Like OmniPlan, Clarizen goes beyond the task aspect of your projects with an in-depth look at resources. Clarizen offers budget tracking and controls too. You can display project information in a red light, green light manner to help you keep your initiatives within constraints and to identify bottlenecks and problem areas.
Project Management Tools
Even with all the additional features, Clarizen still makes basic project management easy. Like Wrike, you can turn requests into projects, collaborate on files, assign tasks, and monitor project activities. You can comment on tasks or set up independent brainstorming sessions.
Clarizen also lets you manage documents with the project instead of having to integrate third-party documents like Zoho Projects. You can customize data fields and bring in outside collaborators— just about anything you need for getting all kinds of enterprise projects organized and completed.
Mobile Apps
The Clarizen app has the lowest user rating of all the apps we considered: only 2.4 of 5 stars. The app grants you access to relevant information on the program like task updates. You can review and update projects, set new tasks, and submit time and expenses, but it's not nearly as user-friendly as Basecamp's iOS app
Charts & Reports
Clarizen's reporting tools are robust and highly detailed. In addition to the standard Gantt chart, Clarizen offers productivity metrics. It has pre-built and customizable reports to meet the needs of board members and customers. Charts display information in easy-to-interpret visual forms similar to Monday.com, and are not just sharable but also interactive. In fact, recipients can manipulate filters to see the exact information they want. Reports are another way Clarizen stands out from the other Mac project management software.
Software Integrations
Even with the most complete programs, sometimes you need a third-party solution. Clarizen offers many apps for tasks—from JIRA integration to creating org charts. It integrates with major business software like Salesforce and Oracle, document management tools like Google Drive, and chat tools like Slack and Microsoft Teams. In fact, one of its users' favorite integrations is Clarizen Bot for Slack. It lets the user know project status, log hours in their timesheet, and get alerts.
Setup & Support
Unlike the other project management software on our list, you need to contact Clarizen to get a quote and set up an account. In addition to different plans, it has different licensing and additional features you can add upon request, so the onboarding takes more time. It has an online searchable knowledge base, a library of how-to videos, and live demos. You can request help via email or chat.
What Clarizen Is Missing
For Kanban boards, you need Clarizen Go, which is built for Agile work management styles. We also did not find predictive analytics such as those featured in OmniPlan. And, the lack of transparent pricing makes signing up stressful, as you have to endure a sales pitch.
What Users Think About Clarizen
Our Clarizen user reviews are remarkable at nearly 5 out of 5 stars. Reviewers on third-party software sites admit that Clarizen has a steep learning curve to use it at its fullest. However, Clarizen fans say that the breadth of functionality and depth of customization make it worth the effort.
How to Sign Up for Clarizen
To purchase Clarizen, you must sign a contract, so you'll need to talk with the sales department about pricing and the features you need. You do get a free 30-day trial, however. Go to Clarizen's website and fill out the form to get your free trial today.
Alternatives to Mac Project Management Software
| Alternative | Best For |
| --- | --- |
| | Creative and marketing firms whose employees work on multiple client projects |
| | Service businesses that need powerful business intelligence tools |
| | Blue-collar managers who want simpler, list-focused project tools for recurring tasks |
| | Accountants and auditors who prefer managing projects in a spreadsheet format |
| | Sales teams that want to track prospects and sales projects |
| | Social media managers who want to set up and track campaigns |
Bottom Line
When it comes to project management software for the Mac, choice rules. You can select a Mac-exclusive option with OmniPlan or Merlin, a simple but powerful cloud-based solution like Trello or Basecamp, or more fully featured software like Clarizen. Any selection should give you strong task and deadline management and keep communication and files in a central place.
For small businesses needing a user-friendly solution that covers all kinds of projects and takes busywork off their hands, we recommend Monday.com. Its custom features and automations are great time-savers. Its help tools make learning the software a breeze. And, the interface makes it easy for everyone (even non-project manager types) to find the information they need to get the job done.