A promo video is a short film—typically less than three minutes—used by businesses to build brand awareness or showcase a product/service. To create one, choose a goal, then write a plot overview and script. Next, sketch out your scenes and use video software or a production company to produce it.
If you struggle with writing a detailed script or drawing a script storyboard, you can hire a seasoned professional on Fiverr to do it for you starting at just $10. Simply create a Fiverr account, then search "Script writer" or "Storyboard illustrator," then select a 5-star provider and contact them to begin work. Click here to set up your account on Fiverr.
How Promotional Videos Work
Promo videos are short films used by businesses to meet specific marketing goals like boosting brand awareness or sales; they are often used to generate more engagement than static ads. To create one, set your campaign goal and align it with a complementary video type and tone. Next, outline your plot, write a script, and illustrate it to offer visual guidance for filming. Finally, use a production company or video software to create your video.
The first step is choosing a relevant goal—like boosting brand exposure or increasing sales of a specific product. The next big step is to choose a video type and tone to align with your goal. For example, if your goal is to bring traffic to a store during its grand opening, you might consider an announcement video with an urgent tone and a plot that reveals all the sales visitors can expect if they visit the store on grand-opening day.
Once you've chosen the look and feel of your video, plan it in detail—but keep it brief to retain viewer attention. Write a high overview that includes the video's main points, characters, scenes, product appearances, props, and calls to action. Using this overview, write a script. Then, illustrate your script to determine the action sequence of your video. You can hire a freelancer from Fiverr to help you complete these steps if you need assistance.
Once the video is complete, launch it on all relevant channels—including social media, in ads, and on your website. If well-produced, a video will help you reach your marketing goals much faster than static ads. For example, high-quality videos published before a social media audience enjoy 1,200% more shares than text posts or image posts combined. Also, marketers who use video grow revenue 49% faster than non-video marketers.
How to Make a Promotional Video in 8 Steps
To create your own promotional video, start by creating a goal statement with details that are specific, measurable, attainable, relevant, and time-bound. Next, identify the type and tone of the video you want to create to meet your goal. Next, create a high-overview of your plot, then write your script and illustrate it in a storyboard format. Finally, choose your production resources and create your video.
Here's how to create a promotional video in eight steps:
1. Identify Your Goals & Write a Goal Statement
The first step to creating a successful promo video is identifying what you want to achieve with it. This may be increasing brand awareness, driving sales or traffic, increasing customer engagement, or educating customers, for example. Once you know your overarching goal, create a very specific goal statement that's measurable, attainable, relevant, and time-bound (S.M.A.R.T.).
Identify Your Overarching Campaign Goal
If you're thinking about creating a promotional video, identify why. For example, you may have just launched a new product and you want to showcase its features. Or, maybe you would like to clarify how to use your product to drive more sales. Whatever your goal may be, write it down in one to two sentences.
Here are five common promo video goals:
Drive brand awareness: Brand awareness campaigns aim to create a familiarity with your brand and its products among target audience members.
Drive sales: A promotional video announcing the launch of a product upgrade or new product and explaining its benefits is often used to drive sales.
Drive traffic: A video that drives traffic is one that piques consumers' interest and invites them back to your website to learn more. For example, a video that educates customers on how to solve a complex industry problem may promote an accompanying e-book that's accessible on your website; this helps to drive traffic.
Increase engagement: A promotional video can also be used to boost customer engagement. For example, a promotional video that announces an event can help increase buzz and attendance for your event.
Attract new leads: A promotional video that offers resources to help solve customer problems (like a tutorial) can be used to generate leads if it is offered in exchange for people's email addresses.
Once you've identified your overarching goal, the next step is to dig into the specifics of how, when, and why you want to achieve this goal by creating a S.M.A.R.T. goal statement. These concrete details will ensure you produce a video that is as effective as possible.
Create a S.M.A.R.T. Goals Statement
A S.M.A.R.T. goal is a statement that is specific, measurable, attainable, relevant, and time-bound. It defines your measurable and realistic campaign objective, how you will achieve it, and the time frame in which you will achieve it. Using the prompts below, address each of these elements in a few sentences.
Here are the elements that make up a S.M.A.R.T. goal statement and accompanying prompts:
Specific: To ensure specificity, home in on the "what" and "why" of your goal. What do you want your video to achieve and why? This is just a starting point; you will continue to get more specific in the following elements.
Measurable: S.M.A.R.T. goals are meant to be quantifiable. So, answer "how much?" If you wrote down in the previous step that you want to generate more leads or boost sales, write down an exact number or amount. For example, you might want to boost sales by 10%.
Attainable: Conduct research to ensure your campaign objective is attainable. For example, what patterns in your industry or among your target market indicate your goal is achievable? How have similar marketing efforts in the past performed?
Relevant: Confirm that your promo video goal aligns with your overall marketing goals for the year or quarter. Also, make sure that the target audience for your video will help you reach your goal. For instance, a video designed to increase print magazine subscriptions should not be targeted to audience members who only consume digital media.
Time-bound: Deadlines are important for accountability and ensure you get results when you need them. Determine when you expect to launch the campaign and reach your measurable campaign metrics; include both a start and an end date.
All of this information should be written as concisely as possible. For example, a S.M.A.R.T. goal might be, "A video campaign promoting a free e-book on our website will be launched on June 1, 2020. Once launched, it will generate 500 new email subscribers (or leads) by July 30. We will pair our video with Facebook ads to drive target audience professionals between the ages of 25 and 40 to our landing page where the video is offered."
2. Identify Your Video Type
Once you've identified your specific goal, choose a video type that can help you reach it. There are many different types of videos, but the nine main ones are explanation, introduction, problem/solution, product tour, testimonial, influencer, information, entertainment, and tutorial videos.
Here are the nine most common video types and the goals they can help you achieve:
Introduction: If you are a new company in your industry, use this type of video to introduce yourself, your product(s), what makes you unique, and your staff members. You can also use it to spread brand awareness.
Explanation: In this video, explain how a product or service works and the benefits your target audience can enjoy by using it. Include a call to action at the end telling people what to do with that information. This can help you drive engagement or new leads.
Problem/solution: This type of video identifies a problem your target audience is facing and then shows them how your products or services can solve them. A problem/solution video can help drive lead generation and sales.
Product tour: This video showcases the features of a product with images, not necessarily how-to explanations. Often, it appeals to a specific audience by showcasing individual features and how they fit with that audience's interests or needs. Attractive images help to build interest in the product to boost sales.
Testimonial: A testimonial video features a current or past customer explaining how your business helped solve their problem. These types of videos drive sales by building trust in your brand and products/services.
Influencer: Influencer promo videos feature a niche expert or popular online personality talking about the benefits of your products. It spreads brand/product awareness by getting your offerings before their audiences.
Tutorial: Most branded tutorial videos walk your customer through how to use their product's features to solve industry challenges. These tutorials can help spread brand awareness or deepen product interest by showcasing specific functionality—and how this is better than what competitors offer.
Entertainment: Entertainment videos are designed to delight your audience with the goal of boosting brand awareness. The more viewers that find it interesting, the more they are likely to share it—which increases exposure for your company.
Announcement: An announcement video is used to generate buzz around company news among existing and potential customers. For example, brands use these videos to announce a new product launch, an upcoming event, a new community involvement initiative, or a new store opening. A successful announcement video can do several things, including build brand awareness, boost sales, increase engagement, and attract new leads.
The type of video you choose should align with your goals, your audience, your brand, and your product or service. For example, a testimonial video would not work well for a new store launch because there would be no customers to offer testimonials. However, an announcement or introduction video would be perfect.
3. Identify Your Video Tone
Your promo video's tone describes how your video makes viewers feel. While there are too many tones to mention here, there are a few commonly used in short promo videos. These include dramatic, straightforward/professional, conversational, entertaining, inspirational, urgent, and minimalist. Choose the one that best fits your message, brand, and goals.
Here are seven tone choices for your promo video and how they support the above steps:
Dramatic: A dramatic tone is often fast-paced (though not always), induces strong emotion, and keeps people guessing what comes next. It can support brand awareness and engagement as dramatic stories often induce comments and shares. It can also drive sales if paired with a strong call to action.
Straightforward/professional: A straightforward and professional tone is clear, focused, and concise. When paired with an equally succinct call to action, it gives people the information they need to make a decision with no extra storyline. It aligns well with tutorial or announcement-style videos with the goal of driving sales.
Conversational: A conversational tone often depicts someone speaking directly to the viewer using friendly, casual language. This can be achieved with customer testimonials, employee anecdotes, or influencer presentations, for example. It helps to position your brand as approachable and trustworthy, thereby attracting new leads and driving sales.
Entertaining: An entertaining tone is often humorous, cutesy, playful, or surprising. Because it's used to create feel-good videos, it often inspires social shares, comments, and likes. It is great for driving engagement and brand awareness in entertainment and introduction videos.
Inspirational: Inspirational videos tell a heart-warming and motivational story that prompts people to resolutely take action, like donating funds. It is great for nonprofits or brands with products or services that support a connection between people. The stories in inspirational videos commonly focus on solving a problem and are very shareable, thereby driving engagement.
Urgent: An urgent tone makes the case for why someone should take immediate action. This may be driven by a limited-time sale or low inventory, for example. This tone works well for announcement videos with a goal to drive sales.
Minimalist: A minimalist video shows more than it tells and only includes enough information to pique interest. In these videos, less is more. Some may lack any speech at all and just show an appealing tour of a product, charts, animations, or maps. It aligns well with product tour videos and is designed to drive interest, traffic, and buzz (via shares and commentary).
Keep in mind that videos don't need to stick to one tone. As you decide on the appropriate one(s) for your video, consider combining two (but no more) for maximum effect. For example, you can combine a dramatic message with an urgently-toned call to action—as is commonly seen in many ASPCA commercials.
4. Outline Your Plot
After picking your tone, you should map out your plot. This is a one to two-paragraph high-overview of your storyline. It consists of a logical progression from one point to another to persuade viewers to act on your final CTA. Include details like where the major scenes are located, who the characters are, how your message will be communicated, how and when your product will appear in the story, any props that will be used, and what your CTA will be.
Here are the details to include in your plot explanation:
Setting: Where will your storyline take place? For example, will it take place in an office or on the beach? Will there be more than one location as your storyline progresses?
Characters: Who will your characters be? If your video is a product tour, who will present the product (if anyone)? If it is an entertaining or plot video, what characters will be in the scenes and what will they do or say in them?
Message communication: Do you plan to have characters speaking your message or will your message be printed in text form on the screen? Alternatively, if it is a minimalist video, will your message require words at all or will a product tour or visual scenes be enough to convey your message?
Product appearances: How and when will your product be presented in the storyline? If your video type is a tutorial, your product will likely appear through the entire video, but, if it is an entertainment video with an entertaining tone, it might only appear during certain parts.
Props: What items will you need to convey your message? For example, will you need a car, certain types of clothing, a house, or office equipment?
Call to action (CTA): What do you want your viewers to do after viewing your video?
These plot paragraphs are extremely important to keeping you focused as you write your script and storyboard in the next step. It also ensures you stick to a best-practices video length of two minutes. If you wonder if a scene is necessary as you draft your script, look back at these paragraphs. If it isn't in these paragraphs, don't include it.
5. Write Your Script
A video script is your entire story written out line by line and divided up into scenes. It also helps those filming the video by offering stage and camera directions. The purpose is to give your creative team all the details they need to create your storyboard, which is the next step. To write your script, outline each scene and list who the characters are, what they do or say, all background settings and props, the music played and when it's played, and how each scene will lead into the next.
An effective script takes the actor or videographer through each step in the video so it seamlessly ends with the CTA. There are a ton of templates and examples available online for creating a promo-video script; most are formatted in a grid-like structure where each line of the grid is dedicated to one scene. You can also write a script in a spreadsheet program like Excel or Google Spreadsheets. Use the example format below to guide you.
6. Create a Storyboard
A storyboard is a visual representation of all your scenes as they will appear in your video including your actors, products, props, scene locations, on-screen text, and word clouds with character lines. This provides further direction for your production team. To create your own, first decide on a storyboard template, then use illustrator software or work with a hired expert on a site like Fiverr to sketch your storyboard.
Decide on a Template
To create a storyboard, many small businesses use a storyboard template. There are a plethora of them available online. Simply search "video storyboard template" using the Google search engine, then click "Images" at the top of the search engine results page. Peruse the templates to find the best one to format your storyboard.
For example, if your script has six scenes, look for one with six squares or is adaptable to this length. It should also include a box underneath each square to add the spoken lines or message that will appear in each scene, as well as the camera placement and any background music or audio that will be playing. Above each box should be a place to write in the purpose or title of each scene.
Gather Your Illustration Tools & Create Your Storyboard
Next, either use your own software, like Adobe Illustrator, to create your storyboard, or hire an expert to do it for you. If you don't know how to use illustrator software, hire a seasoned illustrator from a platform like Fiverr. To do so, create a Fiverr account and search "Storyboard illustrator." Look for 5-star illustrators and click on their profiles to access their portfolios. Find one that aligns with your vision and click the "Contact Seller" button to discuss your project.
Once you've settled on a budget and are happy with the professionals experience, hand them your script and your template so they can begin illustrating it. Tell them exactly what information you want included in each scene "box," including character lines, on-screen messages, camera locations, and background audio.
7. Choose Your Production Resources
Now that you've created the vision for your video, gather resources for filming or creating your video. You can either use your own camera and video software, or hire a production company. We provided a list below of the best small business video makers and production companies. Review them to find the best option for your business; each has its own pros and cons, including price, final quality, and speed of production.
Consider Video Maker Software
Video maker software is great for small businesses that have a virtually non-existent budget for creating their videos and very little tech knowledge. Many of these software solutions have a free plan or start at just a few dollars a month. Renderforest, for example, has a free starter plan while Animaker has a $12 per month starter plan. You can review their features below.
These types of software often give you all you need to create a video, including a gallery of pre-shot/created scenes, images, and videos. While you can upload your own voice-overs to add messaging, you can also use animated video technology with speaking characters to deliver the same message with an entertaining tone. After you've created your video, you can then download it or, in some cases, click to publish it instantly across your social media profiles.
Just keep in mind that a video maker doesn't come with high-quality cameras or lighting for filming; in most cases, the images and footage used on these platforms are from stock media sources. It is almost always recommended that you create original videos, however, which requires some amount of filming. If you don't have the equipment or time for this, consider hiring a one-off freelancer on Fiverr, then use their raw footage to compile the final video yourself.
Consider Hiring a Production Company
If you want to completely outsource production—including filming, editing, and mastering a video—consider hiring a production company. This generally results in a high-quality, professional video that is much better than what you could create on your own. What's more, every video is custom made to target your viewers and represent your brand.
However, hiring a production company is expensive. For a high-quality, branded two-minute video, you may pay as much as $10,000. Longer videos can run as high as $30,000, depending on the experience and quality of the company you hire. Even at the low end, expect to pay $1,000 per minute.
8. Produce Your Video
Once you've chosen your production resources, it's time to produce your video. If you've chosen to use a video maker, for example, sign up for a plan, then choose a template and follow the prompts to add your scenes, music, voice overs, and brand symbols like your logo and color scheme. If you've decided to hire a production company, call for an initial consultation, work with them to agree on a budget, then allow them access to your products, customers, or business assets to complete the video.
Use a Video Maker
If you're going the DIY route, you've already chosen video maker software in the previous step. We will use Renderforest as an example in the steps that follow as they offer a free plan. To build out your video, start by choosing a video template from its library (like their Explainer Animations or Whiteboard Animation Toolkit templates). Then, begin creating your video by clicking "Create Now."
On the next screen, click "Add Scenes" to choose a scene from Renderforest's scene library. Under "Add text," write your script for each scene. Use the header tabs above your scenes to adjust color schemes, select background music from the video maker library, and adjust the video gradient or style. Continue adding scenes using the "+" button at the bottom of each screen. Repeat this until you've finished your video.
After creating your video, click the "Preview" tab. Then, click the "Free Preview" button on the next screen. Take a look at your work; if you're happy with your video, click "Publish." In the pop-up form that appears, add a title for your video, a short description, and then choose where you want it to publish. For example, if you want to publish it to YouTube, select "YouTube."
Hire a Production Company
If you want to hire a production company to create your video, research the best ones online. These are largely local, so you can check review sites like Yelp or Google My Business as a starting point, but also ask network contacts for referrals.
When you find one you like, contact them for a consultation. Provide them with your script, storyboard, and ideal budget. If your script will cost more than your budget to produce, discuss possible adjustments in video content to come up with an affordable option. Then, coordinate access to your products, customers, and business for filming. Lastly, confirm that the production company will take care of all video editing and deliver a final, ready-to-publish video.
3 Promo Video Examples
The top promo videos are clear, concise, and inspire action. They also strategically align their video type, tone, scenes, characters, product placements, and CTAs around the chosen goal for the campaign. Review them closely for guidance on how to create your own promo video.
Here are three promo video examples and why they're effective:
1. Google's Google Evolved Promo Video
The Google Evolved promo video is an announcement of Google's new logo as introduced when the tech giant developed its Alphabet parent company. To mark such a historic development, Google decided to make a video that depicted all of their contributions to the world as their products evolved. While it may seem pretentious, the result is an authentic video that shows the real impact Google makes in people's lives.
This video is effective because it's told from the perspective of Google users. As it flashes each new product development on the screen—including intelligent-search and global mapping to help us navigate the world—it plays recordings of industry experts and influencers announcing and marveling at these products. It's inspirational, prompting people to not only use their cutting-edge products, but follow their impact on the world.
2. Slack's "So Yeah, We Tried Slack" Promo Video
Slack is a business communication company. Their "So yeah, we tried Slack" video is problem/solution promo video conducted in a casual, testimonial tone and format. It first shows an office team of millennial workers who struggle to keep up with communications and project management tasks coming from email, text, GChat, and Dropbox.
In the midst of the chaos, they receive an email asking them to make a video around a new communication platform called Slack. As they try the new product, it revolutionizes and scales how they communicate by merging all their project management and communication tools into one platform that's accessible from mobile or desktop. The video's clear problem/solution storyline piques the interest of those who need to scale communication.
This promo's effectiveness lies in its authentic and fun vibe. Each character has their own quirky personalities to draw engagement. And, set in an open/modern office, it has the feel of a sitcom, which is complemented by sitcom-like music playing through the video. This tone and format helps to target the collaborative millennial business teams that would most embrace the platform.
3. Amway's Power of 5 Campaign Promo Video
Amway is a multi-product home, health, and beauty company. Its Nutrilite "Power of 5" campaign offers supplemental vitamins to help combat malnutrition in children under five across the globe. The motivation: ending the yearly death of over 3 million of these children. The CTA asks people to get involved in raising funds to deliver vitamins to the world's children.
In an animated, child-like illustration video, the storyline begins by clearly showing the effects of malnutrition in children under five in Brazil, then spans the globe to show children everywhere in equally desperate situations. Finally, it shows how they are solving the problem, from the packing of vitamins for easy delivery to shots of deliveries being made to grateful mothers all over the world.
This video is effective as an informational video type with a professional and friendly, if vaguely dramatic, tone. The illustrated format helps the audience visualize the content through a child's eyes while the straightforward telling of the story sends a message that there's no need for sensationalization; the cause speaks for itself. To make the follow-up action clear, characters walk the viewer through how to visit their website to easily donate.
Top 3 Promo Video Maker Tools & Companies
Companies have two choices when it comes to producing a video. They can use stock scenes, images, and templates from a video maker platform for under $15 per month, then combine them to create a video; or, for a higher-quality and more branded video, they can hire a video production company for upward of $10,000. Consider both options below.
Here are the top three promo video maker tools and production companies:
1. Renderforest: Best for Facebook & YouTube Videos

Renderforest is a promo video maker. Its free plan offers 115,000 royalty-free stock video clips, an editor, a commercially licensed video music collection, and a gallery of animation templates and stories—all of which can be used to create explainer, slideshow, animation, and event videos. It stands out with its one-click video publishing to Facebook or YouTube, in addition to a video download option. Click here to try Renderforest for free.
2. Animaker: Best for Animated Narration Videos

Animaker is also a promo video maker. Its $12-per-month starter plan offers 20 video exports per month; up to five-minute videos; and a gallery of characters, props, animated maps and charts, infographic icons, sound effects, and music tracks you can use to create 2D, infographic, handcraft, whiteboard, and typography-driven videos. It stands out by offering speaking characters you can use to create narrative videos. Click here to learn more about Animaker.
3. Demo Duck: Best Small Business Video Production Company

Located in Chicago, Illinois, Demo Duck is a video production company that offers promo video production starting at $10,000. The company has an impressive client base, including IBM, Geico, Blue Cross Blue Shield, and The University of Phoenix. They are also experienced at producing videos for small brands and offer explainer, testimonial, education, and company story videos, as well as custom video types. Click here to get a quote from Demo Duck.
Top 3 Promotional Video Tips From the Pros
To help you as you build out your promo videos, we asked the pros for their tips on creating videos with the most impact and, therefore, the highest ROI. They emphasized creating videos suitable for social media, including subtitles, featuring attention-grabbing opening scenes, and focusing on short to-the-point storylines.
Here are three tips from the pros on creating a small business promotional video:
---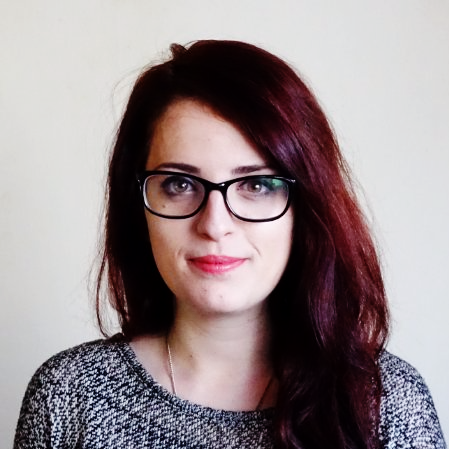 ---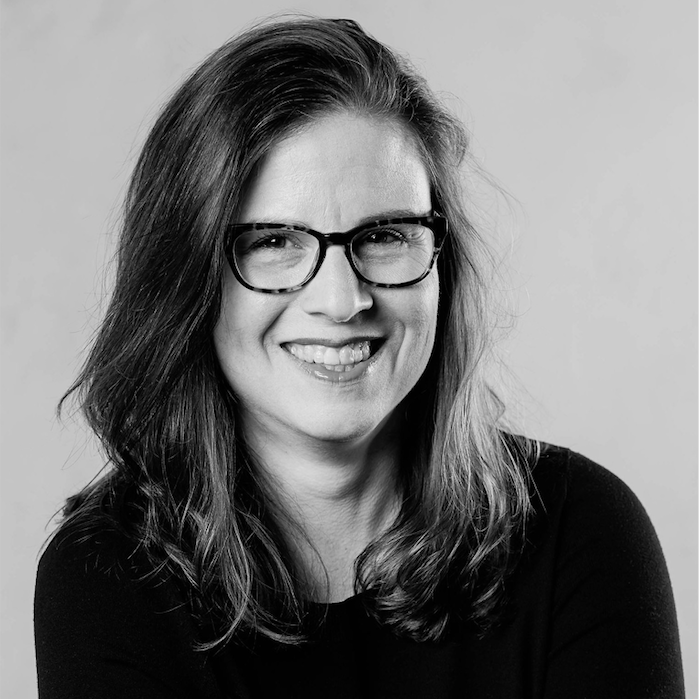 ---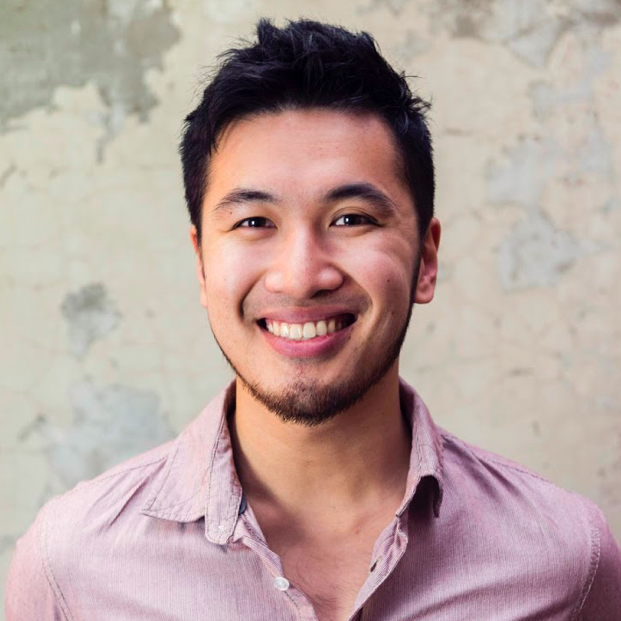 ---
Frequently Asked Questions (FAQ)
What is a promotional video?
Simply put, a promo video is a film businesses create to communicate a message or showcase a product for a target audience. They are designed to drive customers to take an action that meets business goals, like making a sale. Promo video types are many and varied, but common ones include tutorial, product-tour, testimonial, and announcement videos.
How much does it cost to make a promo video?
Costs of promo video production ranges from a few dollars to $10,000 or more. If you write your own script, you can use Adobe Illustrator to create a storyboard, then use a video maker like RenderForest to shoot your video; this costs around $21. However, if you hire a production company, expect to pay around $10,000 for a two-minute promo video.
What should be included in a promotional video?
A promotional video includes a storyline to showcase why your product/brand is important to the viewer, or offers an announcement like a store opening. It should lead viewers to take action to further a company goal, like sharing your video (to build brand awareness), visiting your store (to drive traffic), or making a purchase (to boost sales).
Bottom Line – Promo Video Ultimate Guide
A promo video is a one to two-minute film companies use to communicate a message to their current or potential customers, usually focused on a company product or initiative. Types of promo videos include announcements, tutorials, product tours, and influencer videos. To create a promo video, choose your goal, video type, and tone. Then, write a script and illustrate a storyboard. Finally, produce your film via a video maker or by hiring a production company.
If you struggle to write or illustrate your script or storyboard, you don't have to go it alone. Starting at just $10, you can hire a seasoned professional from Fiverr. Simply create an account and search "script writer" or "storyboard illustrator," then peruse 5-star providers to find the best fit for you. Click here to begin your search for a seasoned professional.