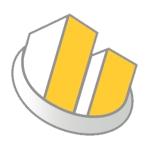 ProspectNow is a predictive real estate marketing software. It uses predictive algorithms to identify properties that can be refinanced or listed in the next 12 months. We compiled ProspectNow reviews from around the web and found that it has a mix of positive and negative reviews. We also compared the most popular pricing options available.
Want to know the top real estate software for small business? Read our ProspectNow alternatives guide.
Summary of ProspectNow User Reviews
What ProspectNow does well:
According to the positive reviews online, ProspectNow is a useful tool in contacting potential tenants and owners of neighboring properties. Some users are pleased that the software allows them to manage multiple detailed searches including CRM communication, automatic label printing, and letter mail merging.
What ProspectNow does not do well:
According to the negative reviews online, a majority of the numbers provided by the platform were either disconnected or inactive. Others also complained that the software limits the number of mail users can send out, unless they subscribe to its mailing system.
Most Helpful Positive User Review:
According to a user who gave ProspectNow positive feedback on Cheap Houses Wilmington, he likes that the software provides a wide range of data including LTV, loan date, purchase price, and company information. He also said he is pleased that ProspectNow has lots of functionality for real estate workflows.
Most Helpful Negative User Review:
According to a user who gave ProspectNow negative feedback on Cheap Houses Wilmington, he dislikes how the software allows users to send out only up to 5 emails per month. He also said the software is difficult to load, unless you have a fast internet connection.
ProspectNow Pricing
ProspectNow has two pricing plans — Data and Data + Digital Ads. The Data plan for agents and brokers costs $89 per month, while the Data + Digital Ads plan for digital marketers costs $689 per month. The main differences between the plans are the inclusion of additional features such as digital campaigns, ads, and custom landing pages.
| Plan | Price | Setup Fee |
| --- | --- | --- |
| Data | $89 per month | None |
| Data + Digital Ads | $689 per month | 199 |
The Data plan features access to all properties in 1 country, 500 credits for exports (the number of times you can export a listing) and phone numbers, detailed property and tenant information, as well as cancellation anytime with no setup fee.
The Data + Digital Ads plan features all of the above plus a full-service digital campaign, 20,000 digital ad views per month, 4 digital ad designs, ads shown to 500 properties, custom landing page, as well as cancellation anytime. It has a one-time setup fee of $199.
ProspectNow Features
Check out the list below of some of ProspectNow's features.
Property Data
API
Digital Marketing
Commission Calculator
Training
Useful ProspectNow Resources
Best Real Estate CRM 2017: Contactually vs Top Producer vs REthink CRM – In need of a real estate CRM software that matches your business' specific needs? Read our guide to find the right fit for you.
The Best Real Estate Software: Our Picks for 2018 – Are you looking for the most suitable real estate software for you and your team? Do you need one as an individual realtor? Read our guide for our best picks for 2018.
Real Estate Marketing & Sales Strategy From the Pros – Learn everything you need to know about real estate using our in-depth resources, guides, and articles here.
ProspectNow Overview Video
This video provides a quick demonstration on how you can use ProspectNow in real estate prospecting.
Top ProspectNow Alternatives
Not sure if ProspectNow is the right fit for you? Read our reviews of the top real estate software.