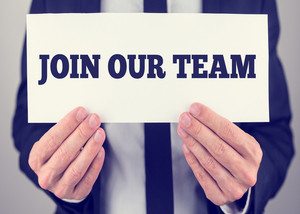 Fit Small Business (www.fitsmallbusiness.com) is seeking a public relations professional to join our growing team. We are a fast growing NYC-based startup, with offices right across the street from Grand Central. Our founders have a track record of success in building companies, and helped grow a previous company from 1 to over 700 employees.
We are passionate about small business, and now help over 750,000 visitors each month get the information they need to improve and expand their business.
The Position
We are looking for a person that can help us develop and implement strategies that will result in media coverage from top tier publications like USA Today, The Wall Street Journal, Mashable and CNBC.
What does the Public Relations Manager position entails:
Identifying reporters, editors, bloggers at major media companies that cover small business or small business related topics.

Creating relationships with reporters, editors and bloggers beyond pitching individual stories.

Pitching stories around our original research and our company.

Helping our writers be recognized as experts by media outlets.

Monitoring the media for "newsjacking" opportunities.

Developing the media strategy for Fit Small Business.
What are we are looking for:
2 years experience in public relations. This can be at an agency or for a company.

A track record of being able to obtain media coverage for your client(s).

Ambition / high level of motivation – This position is for someone who wants an opportunity to lead a PR effort, with an opportunity for fast growth within or even beyond public relations.
What we offer you:
Competitive Salary

Health insurance

401K plan with matching

The opportunity to work with bright, interesting, enthusiastic colleagues
How To Apply:
All applicants should fill out the below survey which also allows you to attach your resume: https://fitsmallbiz.wufoo.com/forms/public-relations-manager/