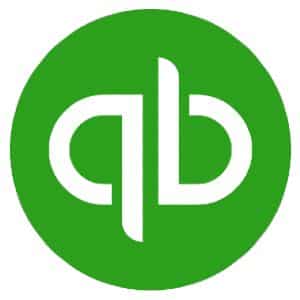 Intuit QuickBooks POS is a PC-based stand-alone POS system that lets you manage in-store and ecommerce transactions. Naturally, it integrates with QuickBooks accounting software (the Desktop version) and tracks inventory and sales. It offers several plans, the higher of which include rewards and loyalty, layaway, payroll, and multiple stores. It is an easy-to-use program and is best for companies that don't need mobile access or iPad-compatible software.
What We Recommend QuickBooks POS for
A good POS system should do more than ring up sales. It must keep track of inventory, provide some customer resource tools—even if just storing information—and help you analyze sales. The best have online and mobile components.
QuickBooks does an excellent job with inventory and has strong customer relationship management tools. Its Pro and Multi-Store versions also include employee management functions. However, you need to pay extra for the ecommerce integration.
Overall, QuickBooks is best for:
QuickBooks users: QuickBooks POS natively integrates with the QuickBooks ecosystem, making accounting and comprehensive financial reports easier.
Brick-and-mortar retail stores: This is a stand-alone system that runs on a computer rather than cloud-based software, making it best for small retailers or shops with a single cash register.
Budget-minded businesses: Because QuickBooks is not a subscription service, you need to pay for the software only once. The price compares to one or two years' worth of cloud-based POS systems, and you get free upgrades. However, if you want a full-featured POS that is free with payment services, we recommend Square.
When QuickBooks POS Would Not Be a Good Fit
Looking for something different? Read our guide to the best POS systems for small businesses to find a software that's right for your business.
QuickBooks POS Overview
QuickBooks POS Overview

PROS

CONS

Integrates with QuickBooks products
Does not work on iPad
One-time fee
No customer-facing user interface
Includes inventory tracking
Live support costs extra
Higher plans offer payroll, advanced reporting, and multiple store management
Ecommerce integration costs extra
QuickBooks POS Pricing
Features

POS Basic

POS Pro

POS Multi-Store

Price

$1,200
(30-day trial)




$1,700
(30-day trial)




$1,900
(30-day trial)




Contactless payments

✔

✔

✔

Inventory tracking

✔

✔

✔

Ecommerce and marketplace integrations

✔

✔

✔

Bar code scanning

✔

✔

✔

Customer file imports to Excel or Word

✔

✔

✔

Work order, sales order tracking

N/A

✔

✔

Reward and loyalty programs

N/A

✔

✔

Layaway and gift cards

N/A

✔

✔

Promotion scheduling, price management

N/A

✔

✔

Hours and sales commission tracking

N/A

✔

✔

Customer marketing

N/A

✔

✔

Multi-store management

N/A

N/A

✔

Advanced analysis and reports

N/A

N/A

✔
QuickBooks POS Payments
Use Intuit Payments to handle credit card processing, including touchless payments.
Get the QuickBooks GoPayment app to handle payments on-the-go and sync with QuickBooks Desktop POS.
| Plans | POS Basic | POS Pro |
| --- | --- | --- |
| Price | Free | $19.95/month |
| Swipe/dip | 2.7% | 2.3% + 25 cents |
| Keyed | 3.5% | 3.2%+ 25 cents |
| Swipe/dip with PIN | 1% | 1%+ 25 cents |
QuickBooks Payments allows you to process payments of any kind, from ACH bank transfers to credit cards and touchless payments like Apple Pay. Rates differ depending on whether you pay as you go or purchase a monthly plan for lower rates. You can also then download QuickBooks GoPayment for POS on mobile and have it sync with your desktop version.
QuickBooks POS Hardware
Windows-based system
Purchase hardware from Intuit or use recommended third-party hardware
QuickBooks POS works best with Windows 10 hardware. Intuit recommends Acer Switch, Microsoft Surface Pro, and Samsung Galaxy Tab Pro. Whether you use a tablet, laptop, or desktop, expect to need 1GB of disk space and a 2.8 GHz processor at the minimum, and 4GB of RAM, although 8GB is best.
You can purchase POS hardware from QuickBooks, from tablet stands to bar code scanners. Alternately, it has a list of recommended third-party brands that work best with its system. Hardware bundles start at $900 and include a cash drawer, receipt printer, wired bar code scanner, and PIN pad that accepts contactless payments, chip, and swipe. In addition, it offers pole displays and a bar code printer.
QuickBooks POS Features
QuickBooks does not offer setup services. So, you need to input all the information yourself, although you can bulk upload through QuickBooks or CSV. It offers an excellent array of retail features, especially in the Pro and Multi-Store programs, and Intuit says it has more features planned for the future.
QuickBooks POS Automatic Updates
Even though it's standalone software, you don't need to worry about it getting outdated. Intuit offers updates, which you can either manually download or set up to have done automatically as they come available.
QuickBooks POS Sales Processing
Easily ring up items using a bar code scanner or by looking them up in the inventory. You can accept payments from cash and check to credit cards and touchless payments like Samsung Pay. Some versions of QuickBooks POS allow invoicing, billing, and layaway for customers. You can also email receipts and add coupons to receipts to bring customers back.
QuickBooks POS Customer Management
Add customer information to track buying habits, run loyalty programs, offer promotions such as a birthday discount, and more. You can sync with Constant Contact for email campaigns.
QuickBooks POS Inventory
Create an inventory with multiple modifiers to get an accurate picture of your inventory. Track inventory, get alerts on low items, create purchase orders, manage vendors, and more. You can also use reports to discover what items are selling well. Sync with online sales and sales made through GoPayment. The multi-store program lets you track the transfer of items between stores as well.
QuickBooks POS Employee Management
Employee management is found in the POS Pro and Multi-Store versions. You can set permissions and track commissions for your employees. It has a time clock for tracking hours so you can make sure you're paying your employees for time worked.
QuickBooks POS Ecommerce and Mobile
QuickBooks POS ecommerce integration is an add-on that will sync your online store with QuickBooks POS Desktop, so you can manage inventory, sales, and customer information from either source. The integration works with many popular marketplaces and shopping cart programs, from Amazon to WooCommerce. (ecommerce integration starts at $39 per month.)
If you need a mobile app, download the QuickBooks GoPayment app and sync it through Intuit's payment program. Learn more about QuickBooks GoPayment in our review of the best mobile credit card processors.
QuickBooks POS Ease of Use
The interface is overall intuitive, but the lack of product photos in the cheaper versions detracts from ease of use.
Bulk import of data is available.
Administrative functions are easy to use.
General support consists of how-to guides, webinars, chat, and an online forum.
Phone support costs extra.
QuickBooks is easy to set up, but you will have to do it yourself. You can find the user guide online to walk you through the process of adding items, customers, taxes, and more. You can import much of the data from QuickBooks Desktop or import it from an Excel spreadsheet or text file.
Unless you have the multi-store version, QuickBooks POS does not have photo menus of items. Rather, you can use a bar code scanner or key an item description into the search bar. Unfortunately, this makes the interface more dated and less intuitive than many POS systems. It's easy to process payments, however, and everything integrates with your QuickBooks accounting software.
You can easily access everything from the top tabs of the program. It suggests purchase orders for low-stock items and tracks back-ordered and damaged goods. There are reports to show sales, profit margins, and more. There's also an end-of-day function to remind employees to reconcile their registers, back up data, and integrate with QuickBooks accounting.
QuickBooks offers a wide range of support options. Online, you can access the support portal to find how-to articles, view instructional videos (for QuickBooks accounting), attend webinars, or ask questions via the forum. Even though there is a separate page for QuickBooks POS, clicking or searching nonetheless results in articles that apply to other products as well. We, at times, found it easier to use Google and follow the results to the QuickBooks help page. Further, several times, links to additional information were circular or led to Page Not Found.
You can access chat support Monday through Friday, 6 a.m. to 6 p.m. Pacific time. To get phone support you need to purchase a plan. The support plans come with online backup of your data, however, so factor that in when deciding whether it's worth the price. The expert assistance is only available Monday through Friday, 6 a.m. to 8 p.m. and Saturday and Sunday, 7 a.m. to 4 p.m. Pacific time.
QuickBooks POS Alternatives
| Clover | Square | POS Nation |
| --- | --- | --- |
| Best for: All-in-one solution for small retailers, restaurants, and service providers | Best for: Businesses needing mobile and in-store POS | Best for: Convenience stores or stores with food or age-restricted products |
| Monthly fee from: $9.95 | Base monthly fee: $0 | Monthly fee from: $99 |
| Hardware from: $6 | Hardware from: $49 | Hardware from: $1,149 |
| | | |
If you're not sure QuickBooks POS is right for you, check out our reviews of other popular retail POS systems.
What Users Think of QuickBooks POS
With 242 user reviews on the review sites Capterra, TrustRadius, and G2, QuickBooks POS earns 3.71 stars. This is lower than many of the top POS software systems we review but still strong enough to make the software worth considering.
Users generally praised the simplicity and backend features. Naturally, integration with QuickBooks was a hit, but users also like the inventory and vendor functions, as well as layaway. Some, however, noted that the software is best suited for retail and that the mobile function (GoPayment) was not good. While some users complained about a dated-looking interface, most said it was easy to navigate and well-organized.
Customer support was either very good or very bad. Those with good experiences said the staff was quick and friendly. Meanwhile, those with negative experiences talked about long hold times, not getting called back, and dealing with customer support reps that did not speak fluent English.
| Users Like: | Users Don't Like: |
| --- | --- |
| Easy to use | GoPayment option - reported bugs |
| Good breadth of features for retail | Sometimes the system lags or glitches |
| Great interaction between QuickBooks and QuickBooks POS | Most recent update was buggy |
Bottom Line
For QuickBooks users who have Desktop for Windows and need a basic but fully featured POS software for retail, QuickBooks POS system is worth considering. The programs are standalone but well-priced and come with free updates. It handles the most important sales, inventory, and customer service functions and can work for multiple stores, employee management, promotions, and more. The system looks a little dated and lacks some advanced features for restaurants or convenience stores but is overall a strong software. Get a free trial and see for yourself.