RAIN Group believes sales training should be research-driven and centered on behavior change that results in higher levels of performance. We had a lively conversation with Mike Schultz, co-president at RAIN Group, on the importance of achieving business results after investing in sales training and staying relevant in the dynamic business-to-business (B2B) sales training space.
Mike Schultz, Co-president, RAIN Group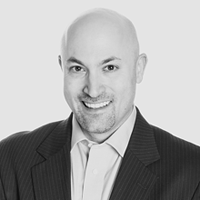 Mike Schultz is the co-president of RAIN Group, a world-class sales training organization that takes a research-backed approach to training sales teams. He's also the co-author of several best-selling books that include "Rainmaking Conversations: How to Influence, Persuade, and Sell in Any Situation" and "Insight Selling: Surprising Research on What Sales Winners Do Differently."
Schultz and his company have worked with a variety of business from large, well-known organizations like Toyota, Oracle, and Fidelity Investments to small businesses looking to take their sales to the next level. He's also written numerous research reports, case studies, and whitepapers on sales and sales training.
We started our conversation by discussing how RAIN Group began.
RAIN Group's Origins
Fit Small Business (FSB): How did RAIN Group get started?
Mike Schultz: RAIN Group got started 17 years ago with my business partner John Doerr. We worked together at another company and enjoyed working with each other. However, we both found that the company values didn't match our values. We both ended up leaving that company.
About a year later, after discussing what we wanted to do, we talked about what it would look like if we went into business together. We spent some time deciding what our business would be and then a couple of months deciding if we wanted to work together. What has sustained us through the years is the relationship we've had and the fact that our values were aligned.
How Core Values Shaped Their Business
FSB: An alignment of values is key when starting and running a business. What were some of the values you and John had in common?
Schultz: Well, we came up with specific values that were important to us. We had a list of what we call table stakes, things like trust and respect that just had to be there. Then, we came up with values that were special for us and the company we wanted to build.
These values were:
Passion
Commitment
Openness
Straightforwardness
Learning
Analytics
Life balance
Commitment to the success of others
Why Most Businesses Struggle
FSB: So, what would you say is RAIN Group's value proposition?
Schultz: Our value proposition is: We unleash sales potential. We help salespeople sell better, and we help sales managers get the most out of their sales teams.
We believe, and we see that there's a huge amount of untapped revenue that most organizations could capture if their sales team was firing on all cylinders. We ask our customers one question. If your customers were buying everything from you that they should be buying, how much more would they be buying? The answer is, "Oh, they would be buying a ton more. They buy a little bit of this and a little bit of that, and we should have four times as much business."
That's all the challenge of sales. Our customers know the value they offer, but their buyers don't, and it's not connected through their sales force. But if they were able to create conversations and introduce the company's value, if they were able to be thoughtful and masterful in those conversations, then their customers would see their value just as strongly as they do.
RAIN Group Focuses on Pain Points & Aspirations
During our conversation, the topic of pain points came up, and Schultz shared some insights on selling based on pain points. He mentions that this is one of the things that separates how RAIN Group approaches training compared to others in the sales and training space.
FSB: What's your take on selling based on customers' pain points or problems?
Schultz: When it comes to selling based on pain points or problems, that's only asking about half of what you need to be asking about, and this is one of the reasons we exist. If I ask my prospect or customer what their pain point or problem is, some of them may say they don't have any pain points or problems and that they're performing well.
If I asked them what their win rate is on proposals, and they tell me it's 4 out of 10, I can tell them that it's great that they're doing well with a 4 out of 10 win rate, but top-performing sales organizations are winning at 6.2 out of 10. I then ask if I could help increase their win rate from 4 to 6.2 out of 10, what difference would it make? Their answer is usually tens of millions of dollars depending on the company.
It's important to sell based on aspirations, opportunities, and what's possible as well as pain points.
Why Education & a Results-centric Approach Matter
In the course of our conversation, we talked about what makes RAIN Group unique. Schultz revealed that there are three things their customers tell them that makes them unique and stand out from other sales training organizations. These three things include research and intellectual capital, the best education systems, and a focus on results.
FSB: What would you say makes RAIN Group unique? How does RAIN Group stand out in the crowded sales training space?
Schultz: There are three things our customers tell us that makes us unique and stand out among our competitors in the sales training space.
A Commitment to Research and Intellectual Capital
There are many companies out there that write books on sales training and, years later when the market has changed, they are still using those same books to teach sales training. We believe that the world of sales has changed more in the last five to 10 years more than it has changed in the previous 50 years.
We established the RAIN Group Center for Sales Research to constantly study what's going on in the world of buying and selling and what's changed so we can make sure that our training represents what's happening now and what's likely to happen in the near future.
The Best Education System
A lot of training is a one or two-day seminar where people go to the training, and then they forget it. Alternatively, an online course with microlearning that's still not powerful enough. We make sure our training sticks, works, and applies to the job.
Our Focus on Results
Many sales training companies are focused on selling training, and they measure the results based on whether or not people liked the training seminar. We base our effectiveness on business results. From the very first conversation, we are focused on trying to get an outcome for our customers. We work with them to measure and track it
How Business Owners Can Track Training ROI
FSB: Being able to tie sales training to actual sales results helps sales managers and business owners measure their return on investment (ROI) from the training. How do you go about measuring and tracking results?
Schultz: We track and measure by establishing with the customer the results they want and what we need to track and measure to see if we achieved the desired result. Do we want to track metrics around discounting and negotiation, do we want to track win rates on proposed sales, is it the number of prospects you put in the pipeline over the quarter, number of meetings, average size of sales, or the average size of an account.
So, first we establish what the specific metrics are that we want to measure, and then we come up with a plan to determine how are we going to move those metrics in the direction the company wants to go. Instead of asking, "What do we want to train someone on, we ask, "How are we going to move those metrics?" Then we say that, if they were better at certain sales activities, would the sales metrics move in the direction we want them to go?
Then, we ask if we can create this change in behavior, will it move these metrics? Once we come up with our plan, we implement it.
Execution & Accountability Sets RAIN Group Apart
FSB: In addition to the three things you talk about that make you stand out, is there anything else that your customers say makes you unique?
Schultz: Along with research and intellectual property, educational system, and results, our clients tell us that more of their sales teams use the training we provide. They implement what they learn. They've made it a part of their daily work.
We have spent nearly two decades figuring out what salespeople should do. However, in the last five years, we've been exceptionally focused on what we can do with our clients to make sure their sales teams do the sales activities or implement the skills we teach them. Our clients like the execution and accountability for implementing a program that we bring to the table.
How RAIN Group Ensures Training Works
FSB: What do you do to hold your clients accountable for implementing the skills learned in your sales training?
Schultz: We run an execution assurance program after the training. We are very focused on working with each individual salesperson on an implementation plan for what they're going to do every day to implement it. When the actions are clear, and the salesperson is part of building that action plan, we're able to gain commitment from them. Once we have that, we work with the sales manager to coach them somewhat like the role of an athletic coach or a personal trainer.
Who RAIN Group's Style of Training is Best For
FSB: What types of companies has RAIN Group worked with on sales training?
Schultz: RAIN Group works with a variety of companies from smaller companies to large multinational organizations. We also work with many individuals who think they can benefit from sales training. We have public training programs that lots of individuals take, online training, and custom training. Pricing for our custom training varies and is based on what the customer needs.
Our primary customers typically have the following characteristics:
Complex sale that is long and has a high dollar value
Complex product or service
Tends to come from the financial services, technology, law, consulting, and manufacturing industries
Forward-thinking when it comes to sales
Why RAIN Group's Methodology Matters


RAIN Group empowers sales teams by providing research-backed and results-driven sales training. Many salespeople go through hours of training only to forget what they've learned or use their new skills briefly. This organization not only provides relevant training, but it also works with organizations to ensure they get the results they're looking for.
For more information on RAIN Group and how they can help your business, visit the RAIN Group website. There, you'll get more details about what they offer and how they can help you take your sales skills to the next level.
Bottom Line
Results-oriented sales training that is specific to your needs can pay for itself when designed to achieve specific results and you and your sales team are held accountable. Approaching training this way helps to ensure you're not wasting your time or the time of your sales team. It also helps to ensure that you will see a financial gain from your efforts. Check out RAIN Group to learn more about what it can do for you or your company.