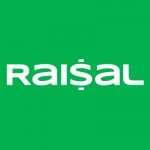 Raisal works with banks, credit unions, and institutional private lenders and offers purchase or refinance solutions. They have been in business since 2014. Their rates start at 7.99%. The maximum LTV they can lend is 80%. It typically takes 2 weeks for them to close a loan. There are no online reviews available for Raisal.
Lender Information
| | |
| --- | --- |
| Business Name | Raisal |
| Business Website | raisal.com |
| Business Address | 300 Aragon Ave Ste 205, Coral Gables, FL 33134 |
| Business Phone | 855-407-5626 |
| Business Email | info@raisal.com |
| Business Established Year | 2014 |
| Social Media | |
Raisal Rates & Terms
Types of Properties
Multi-family Residences
Hotel
Mixed-use
Shopping Center
Self-Storage Facility
Office Buildings
Office Condos
Apartment Buildings
Warehouses
Strip Malls
Residential Income
Land
Gas Stations
Free Standing Buildings
Assisted Living Facility
Marina
Medical Facility
Loan Amount
Up to $10million
LTV
Up to 80%
ARV
Information not available
Interest Rates
Starting at 7.99%
Lender Fees
Varies per program
Loan Terms
Up to 30 years
Minimum Qualifications
No requirements indicated
Typical Time to Funding
2 weeks
Other Financing Available
Purchase loans
Refinance
Construction loans
Conventional loans
SBA loans
Bridge loans
*Exceptions may be granted. Lender information is updated often, however exact lender terms may have changed.
Popular Hard Money Lenders 2019
| Lender | Best For |
| --- | --- |
| | Investors who want competitive rates and fast funding for residential fix and flips |
| | Landlords wanting to refinance or grow their rental portfolio |
| | Short-term investors looking for a good residential fix-and-flip hard money loan option |
| | Investors who want great customer service with a local bank feel from a 44-state lender |
| | Fix and flippers who want an alternative to LendingHome, but with a commercial component |
States Currently Lending In
Florida