When I think of FedEX office, two things come to mind. The first, is what an incredibly smart marketing move FedEX made in 2003, when they acquired a chain of shipping / printing services  stores called Kinko's. Kinko's became FedExOffice. Now, there are thousands of locations where one can drop-off FedEx packages with a customer service agent to help with the transaction.
The second thing that comes to mind is printing. FedExOffice is a place where you can print everything from documents off the internet to lawn signs.  However, there is one printing need shared by almost all business people: Business Cards. I had the chance the ask FedEXOffice's Vice President of Marketing and ask him a few question about trends and developments in business cards.
Click Here to get our FREE Google advertising guide and discover the 6 steps you can use to show up #1 in Google search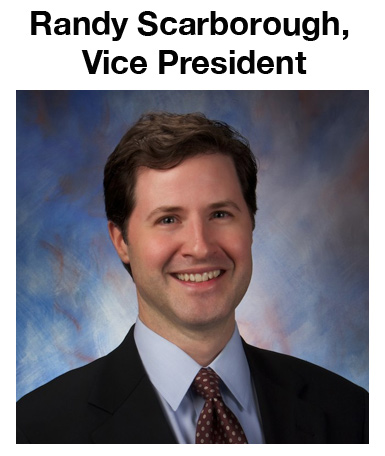 What information should a business card absolutely include? Should a business card include a person's LinkedIn address, Twitter handle, or Facebook page?
When designing cards, it's important to remember that your business card is a reflection of you and your business. It's often the first impression a customer has of your business.The company name and your name should be easily readable, along with your contact information. If you prefer to be contacted by phone, email, or followed on social media, consider including these items as well.Only incorporate information that will help your customers interact with you.
During the start-up phase, a company may change its logo, slogan and address. Should a company get new business cards every time there is a change? Are there ways for companies to save money?
You need to ask yourself if the change is relevant to your customer.On average, a minimum set of business cards run about $30, so it may be a small investment in comparison to the change it can communicate regarding your business story. Business owners can save money by ordering smaller quantities at first. Holding off on premium finishing options such as embossing or engraving is also a cost saving choice. We also know there are occasions when business owners don't have time to waste. FedEx Office offers quick printed business cards in as little as 4 hours.
Do a significant number of business cards not include titles? Why would a start-up or small business want to include or not include titles on employee business cards?
Business cards are still an important networking tool. Customers want to know who they are interacting with, so a title can be helpful, but keep it simple and stick to one title. Listing that you are the "President, CEO, and Chairman of the Board" may not be necessary when you can simply list "Owner."
Can a business card be too flashy or unique? A number of companies offer square business cards or cards printed on metal.
Business cards need to match your company image. A metal card, for example, may be relevant for an artist or a plumber, but maybe not a baker. A business card is an introduction to you and your business and should reflect how you want customers to think of you.
What design advice would you give to a company developing flyers to be handed out on a street corner or at a mall?
Flyers can be an effective tool in drawing attention to your business.  Make sure it represents your company and services in a clear, concise manner. Flyers draw attention and make your announcements and events stand out. Depending on your line of business, sells sheet are also useful and are used to introduce products or services in detail and may also contain pricing information.
What material should a company have for its first tradeshow? Any advice on how a company can look successful and large while keeping costs manageable?
Looking professional is key. Professional looking graphics, handouts such as flyers, business cards, postcards or brochures will give your business an edge. Also banners are a great promotional tool. Vertical, retractable banners are portable, slim and professional looking and can make your business standout in a crowd. FedEx Office can help with your last minute needs, such as printing banners and has convenient locations at many convention centers across the United States.
What times of the year do small businesses tend to do printings and why? Do companies still print calendars as a promotional item?
Small businesses tend to print more in the spring and fall. This is largely due to business cycles and trade shows.  However, only your specific business needs and customer sales cycles can define when it is the best time for you to print.  Many companies still print calendars as promotional items as they are something a customer will use and see all year long.  Another great option is a printed calendar magnet – smaller in size, but equally visible. Retailers such as FedEx Office have special promotional offers throughout the year, so be on the lookout.
Do you offer design tools? What are the situations where design tools should be used vs. using a professional designer?
At FedEx Office, we have a full set of design services to match any budget. We offer online, do-it-yourself templates which may be helpful if you are on a conservative budget or in a hurry. We encourage customers needing a little extra help to go to one of our centers for a design consultation. This is a great solution for someone with a moderate budget.Your designs will be available to review within 24 hours. We also offer custom high-end design services for those with more complex needs. Customers fill out an online creative brief and designers from across the country will respond with their designs.  This allows you to choose the design that works best for you and work directly with the designer. This option may also be helpful for those looking for a fully customized design, look or logo.
Click Here to get our FREE Google advertising guide and discover the 6 steps you can use to show up #1 in Google search
Randy Scarborough – Vice President, Marketing

Randy Scarborough serves as vice president of retail marketing for FedEx Services, Inc., an operating company of FedEx Corp. (NYSE: FDX).  In this role, his responsibilities include growing the FedEx retail channel, managing activities related to the FedEx retail brand, customer insight, product management, e-commerce, integrated marketing, customer marketing, channel marketing and marketing communications.
Mr. Scarborough has more than 20 years of marketing experience, including 15 years at FedEx. Prior to his most recent role as FedEx Office marketing director, Mr. Scarborough served as FedEx Office director of communications where he built a strong company reputation and led effective change management through public relations activities, crisis management, corporate social responsibility programs, and workplace communications.
Prior to joining FedEx, Mr. Scarborough worked for The Walt Disney Company in various marketing roles. During his tenure at Disney, he developed marketing strategies that leveraged emerging interactive technologies and drove brand awareness and revenue.
Mr. Scarborough is a graduate of Mississippi State University, with a Bachelor of Science in business administration.  He received a master's degree in business administration from Christian Brothers University.
Mr. Scarborough also serves on the board of directors for the Dallas division of the March of Dimes.