Raven Tools is a website analyzer that allows business owners to improve their website's ranking on the search engine results page. We compiled Raven Tools user reviews from around the web to determine what their customers think about the company. We also compared the most popular pricing options for small business owners.
Raven Tools Customer Reviews
Overall Experience: Excellent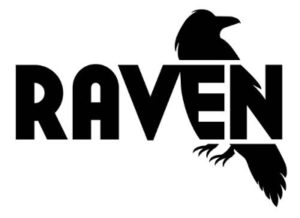 Pricing: Excellent
Ease of Use: Excellent
Customer Service: Good
Summary of User Reviews
We scoured hundreds of reviews and determined that Raven Tools has generally positive ratings. Here's what we found:
What Raven Tools does well:
Users who gave Raven Tools a positive review liked that the software is an all-in-one SEO platform. A lot of them also find the generated data presented in a clear and concise manner. Several users mentioned that the platform has a well-designed user interface that helps them use the features easily.
What Raven Tools does not do well:
Users who gave Raven Tools a negative review said that a majority of the information it provides is just pulled from other SEO software sources. Some of them also mentioned that generating crawl reports takes a long time to complete.
Most Helpful Positive User Review
One user who gave Raven Tools a positive review on G2 Crowd said that all the SEO functionalities she needs are integrated into this one powerful software. One of her favorites is the Site Auditor feature, which allows her to easily identify the strong and weak parts of her websites. She also likes that it provides tools for her to track, review, and audit her projects.
Most Helpful Negative User Review
One user who left a review of Raven Tools on G2 Crowd mentioned that while he finds the software a complete SEO tool, he discovered that a lot of the data he gets was generated from other sources like Moz and Majestic. Despite this though, he admits that this allows users to just view information in one place, instead of jumping between several sites. He also mentioned that it can sometimes be frustrating to wait for the crawl reports to be generated, especially when he is pressed for time.
Raven Tools User Reviews from Around the Web
Here are a few other resources for finding helpful Raven Tools customer reviews. We rated the review sites on a scale from poor to excellent based on how trustworthy and useful the reviews seemed.
User Review Website

Average Rating

Number of Reviews

Quality of Reviews

G2 Crowd

4.4 out of 5

95 Reviews

Excellent

Finances Online

5 out of 5

10 Reviews

Good

Art Of Blog

5 out of 5

Staff Review

Fair

*Average Rating as of August 11, 2017
Raven Tools Pricing
Raven Tools offer two plans. The Pro plan costs $99 per month, and the Agency plan costs $249 per month. Basically, you get the same features and functionalities in both plans. You just get more from the Enterprise plan in terms of the numbers of users, reports, audits, and crawl limits that come with it.
Pro

Agency

Price per Month

$99

$249

Number of Users

4
$19 per additional user


Unlimited

Monthly Page Crawl Limit

50,000

100,000

Backlink Research Reports

First 40 - Free
Extras - $1 Each

Unlimited

Site Finder SEO Competitor Research Reports

First 20 - Free
Extras - $2 Each

Unlimited

Scribe SEO Content Audits

First 20 - Free
Extras - $0.27 Each

First 50 - Free
Extras - $0.27 Each

Stored Links

First 50,000 - Free
Extras - $0.002 Each

First 150,000 - Free
Extras - $0.001 Each

Monitored Links

First 25,000 - Free
Extras - $0.005 Each

First 100,000 - Free
Extras - $0.004 Each
Users can get a free custom subdomain (e.g. [you].raventools.com). If you want a fully custom domain, you will have to add $50 per month.
Raven also offers one month of free subscription if you prepay for one year. If you get more users or reports than what you have in your plan, you will be billed the extra charges at the end of the month.
Compare Raven Tools Competitors
Not sure if Raven Tools is the right SEO platform for you? Take a look at our SEO software comparison.