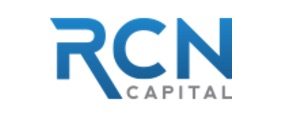 RCN Capital offers hard money loans for fix and flip investors nationwide except for South Dakota and Minnesota. They have been in business since 2010. They work with investors of all experience levels. Rates vary depending on borrowers and they'll lend up to 75% ARV. They have an A+ BBB Rating, and are rated 3.7 stars based on 6 Google Reviews, and 8.9 stars based on 98 Trustpilot Reviews.
Lender Information
RCN Capital: Rates & Terms
Types of Properties
Non-owner occupied 1-4 residential
Loan Amount
$50,000 to $2.5 million
LTV
Up to 75% of ARV
ARV
Up to 75%
Interest Rates
Varies per borrower
Lender Fees
2% to 5% prepayment penalty
Points vary depending on property
Loan Terms
12 to 18 months
Minimum Qualifications / Documentation
Credit Score: 600 or more
Time to Funding
1 to 2 weeks
Other Financing Available
Residential Fix and Flip
Residential Fix and Lease
Commercial Loans
*Exceptions may be granted. Lender information is updated often, however exact lender terms may have changed.
Popular Hard Money Lenders 2019
| Lender | Best For |
| --- | --- |
| | Investors who want competitive rates and fast funding for residential fix and flips |
| | Landlords wanting to refinance or grow their rental portfolio |
| | Short-term investors looking for a good residential fix-and-flip hard money loan option |
| | Investors who want great customer service with a local bank feel from a 44-state lender |
| | Fix and flippers who want an alternative to LendingHome, but with a commercial component |
States Currently Lending In
Nationwide except South Dakota and Minnesota