According to research by BrightLocal, an astonishing 84% of people surveyed trusted online reviews as much as personal recommendations from friends and family. That means having great real estate agent reviews and testimonials can have a big an impact on your business.
If you don't have one already, make sure you create a profile on Zillow, as they are the largest real estate website hands down, getting 124 unique visitors per month and with over 110 million homes listed.
When you factor in your competition, the need for great reviews becomes even clearer. According to NAR statistics, as of November 2016, there were 1,241,548 licensed Realtors in the United States. Since that number continues to grow with every television series glamorizing our industry, you need great real estate agent reviews in order to thrive. This article will show you how to do just that. You'll learn:
Okay, grab a cup of coffee, find a comfortable chair, and let's get started.
The 4 Websites You NEED to Have Good Reviews On
Throughout your career, you'll likely have dozens of websites that you can get reviews on. However, even though your former clients may have loved your service and would be happy to recommend you to friends, they may balk at having to leave reviews on more than a handful of websites. Instead of spreading yourself too thin, focus on the four websites below to get the best ROI for your reviews:
1. Your Own Real Estate Website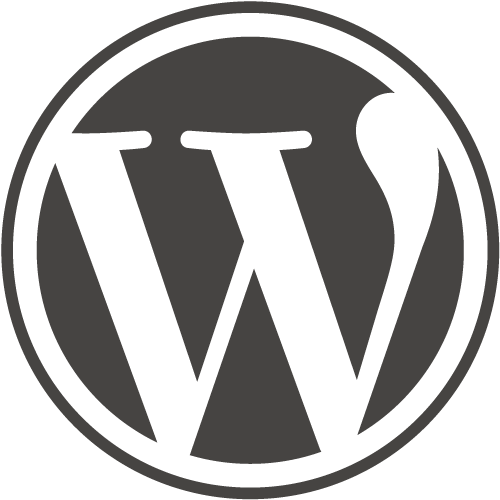 While having reviews on Zillow, Google, and Yelp are very important for your business, the most important place you need to get your reviews and testimonials is on your own personal real estate website.
There is a very good reason for this. Realtors frequently change brokerages. Your website will be the one tool that remains with you when you switch brokerages or marketing strategies. In addition, while places like Zillow are an amazing way to get new leads, you may not use their services forever. Your business may evolve to a point where you're generating all the leads you need from referrals and your own website. That makes it important to highlight great reviews on your site.
How to Post Reviews and Testimonials on Your Website
For 2017, best practices for posting reviews and testimonials on your website include:
Having an entire page of your site dedicated to reviews or testimonials
Posting video reviews or testimonials
Including headshots of the person leaving you a review
Just make sure you have permission from the reviewer to add their comment and headshot to your website.
If you have a WordPress site, most good real estate website templates will have a built in reviews/testimonials page ready to go. Turnkey real estate website providers like Placester will also have a reviews or testimonials page.
Here's Colorado Realtor Bob Gordon's reviews and testimonials page. He simply recorded great video testimonials, embedded the YouTube videos on his site, and added a quick description of each one. Quick, easy, and highly effective!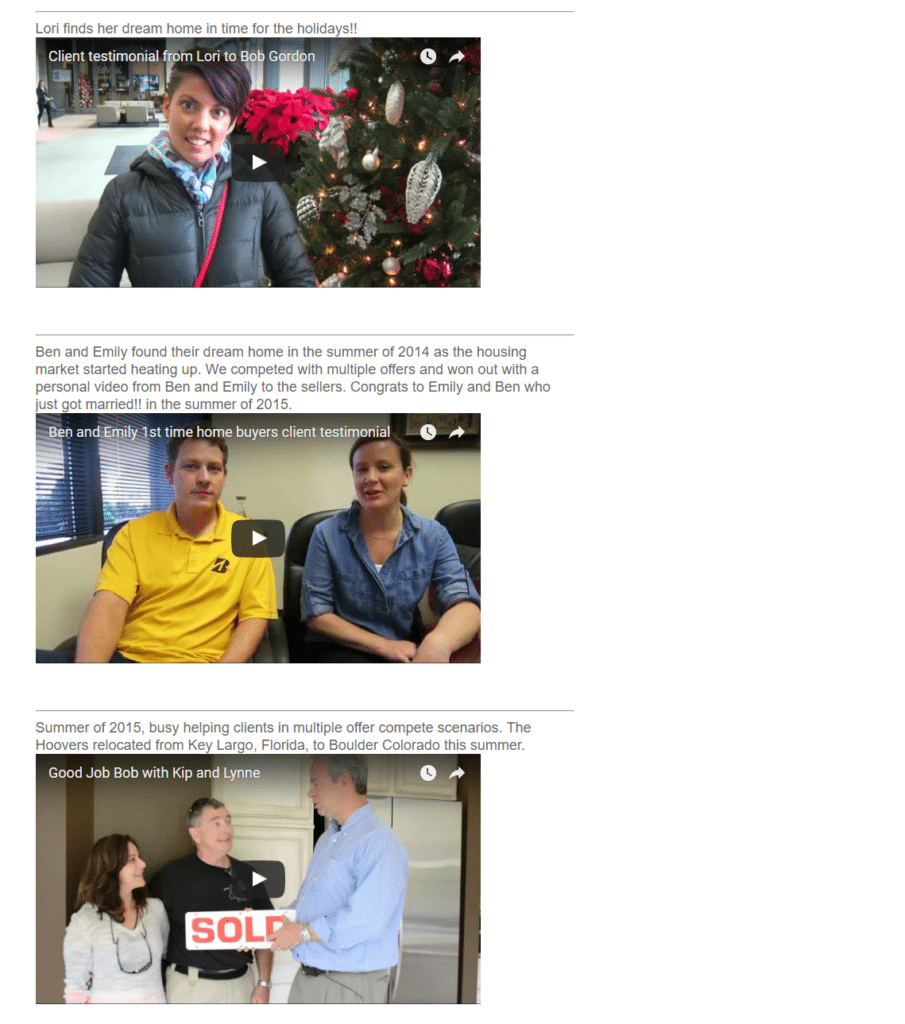 2. Your Zillow Profile Page
After your own website, your Zillow Profile is the next best place to post real estate agent reviews and testimonials. The reason why is simple. Zillow is the largest online destination for real estate. Full stop. Zillow Group websites list 110 million homes and get an astonishing 124 million unique visitors per month. Even if they use 10 other home search sites during their hunt, the chances of your dream lead being on Zillow is pretty high.
If you're a Zillow Premier Agent, then having great reviews on Zillow is even more important. Here's why. When you advertise on a listing with Zillow Premier Agent, you will be presented in a list with other agents advertising on the same listing. Here's what that ad looks like:
Try and put yourself in the shoes of a home shopper. Which name would you click on first and why? If you're like most people, you'd probably click on Christine Hong's profile. While they all have great headshots, Christine has more 5 star reviews. Yes, she also happens to be the listing agent, but note how faint that text is compared to the agent's names and review stars. Many home buyers, especially at the beginning of their search, won't notice or care who the listing agent is.
In order to see how damaging bad reviews can be, imagine if Christine had the same number of reviews but her average was two or three stars instead of five. In many cases she would be giving up leads to other agents on her own listing. I can guarantee you she worked hard to get that listing. Giving away leads for it was probably not an option for her.
How to Have Your Clients Post Reviews and Testimonials on your Zillow Profile
Luckily, getting great reviews up on your Zillow page is a snap. All you need to do is send your clients a link to your Zillow profile page. By clicking on your reviews, they can leave one of their own. The only caveat is that Zillow verifies any reviews submitted to their site in order to determine authenticity. If your client has a Zillow account, ask them to log in before leaving a review. If not, have them include a regularly used email address and phone number.
3. Local Google Reviews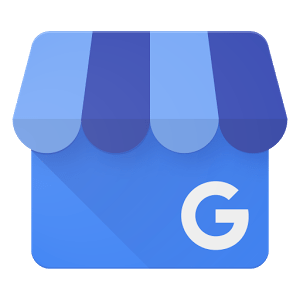 If you've ever Googled for a local service or business, you may have noticed that even if you don't add your town, city, or even your state, Google will still give you search results for local businesses. If you haven't, try running a Google search for "real estate agency" to see what I mean. Most of the results should be real estate brokers that are local to you and listed below a google map of their locations.
I'm located in Manhattan, and here's what my search for "real estate agency" looked like. Note that I didn't search for "real estate agency Murray Hill" or even "real estate agency Manhattan." But the results still showed brokerages that were located very close to me.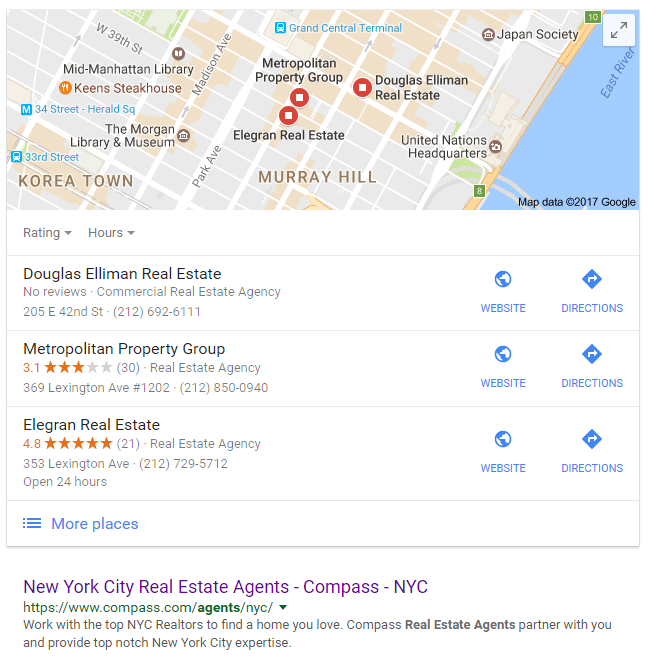 Their ranking on the page is partially determined by the number and quality of reviews on Google for that business. According to SEO specialists Moz, local reviews were responsible for 8.4% of a local business' ranking in Google search results. Interestingly, social mentions (Facebook "likes," tweets and retweets, etc.) were only responsible for 5% of that ranking. This means reviews on Google can be an important factor in how well your site ranks on Google.
How to Have Your Clients Post Reviews and Testimonials on Google
Luckily, leaving reviews for your local business on Google is fairly straightforward. Anyone with a Google account (Gmail works) can leave a review for a local business on Google. One of the best ways to simplify the process is to create a link that will send people directly to the review form on Google to rate your business. Click here for a quick tutorial on how to create a link to your Google review page.
Google calls their local search features for small business Google My Business. This is where your reviews will show up when people Google you. If you're entirely new to Google My Business, check out our authoritative how to guide on setting up Google my Business here.
4. Your Realtor.com Profile Page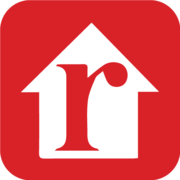 After Zillow, Realtor.com is the second largest real estate site online. They only get one third of the traffic that Zillow Group's sites get, but for many agents, Realtor.com has some distinct advantages over Zillow. For one thing, they don't allow FSBO (for sale by owner) listings, and some people report that listings on Realtor.com are generally more up to date than on Zillow.
As far as reviews go, Realtor.com works slightly differently than Zillow. Reviews don't show up on the listing page for a property. However, when a homebuyer goes to Realtor.com searching for a local buyer's agent, the search results show reviews. If they click on your profile, they can read the reviews. Also, when someone Googles your name, your Realtor.com reviews page will rank highly in the search results.
Here's what a typical Realtor.com agent reviews page looks like. Note how the reviews are broken down into market expertise, responsiveness, negotiation skills, and professionalism and communication.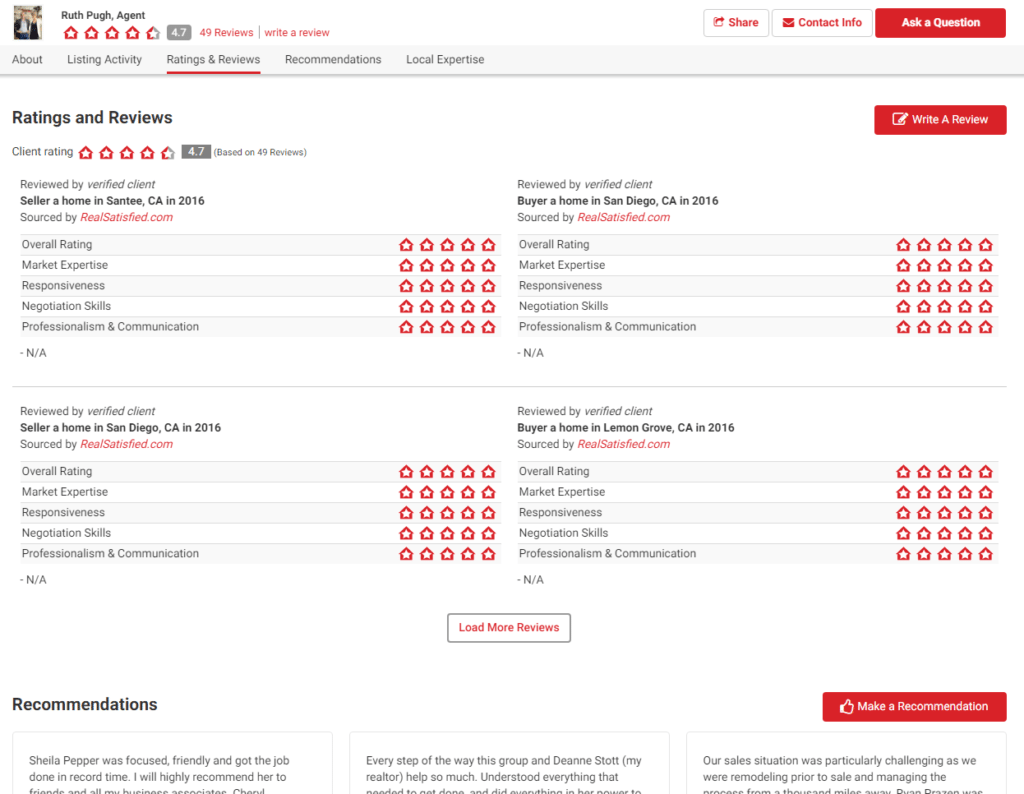 To learn more about how Realtor.com works for agents, check out our guide here.
How to Have Your Clients Post Reviews and Testimonials on your Realtor.com Profile
Like with Zillow, the process of having your clients post real estate reviews or testimonials on Realtor.com is easy. Just send them a link to your profile page. The only caveat is that Realtor.com moderates reviews just like Zillow does.
Other Real Estate Agent Review Websites to Consider
Okay, let's face it. Since there are more than a million of us out there, chances are some of us (New York City agents for example) might want to focus on getting reviews on different sites. Here's a quick list of some other places you may want to get great reviews on.
For New York City agents, StreetEasy is by far the most important website to get reviews on. As of today, StreetEasy is still the number one destination for homebuyers and renters in New York City. However, since Streeteasy was recently acquired by Zillow Group, you should expect to see review sharing across both websites soon.
---
In just a few short years, Naked Apartments has grown to be one of the most heavily visited rental websites in New York City. A big part of their success was the decision to include agent reviews from renters along with agent's profiles. Like StreetEasy, Naked Apartments was also recently acquired by Zillow Group, so you should expect to see review sharing across both websites soon.
---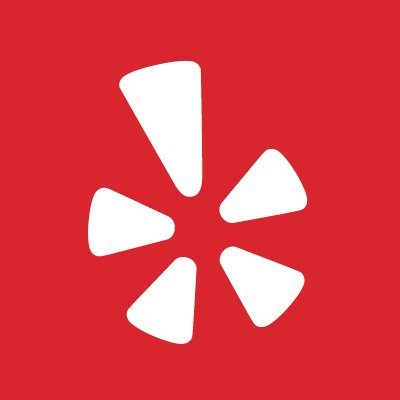 ---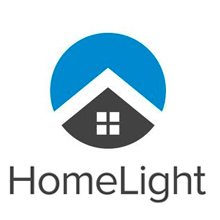 ---
While a Facebook Small Business Page might be a nice way to market your real estate business by connecting with potential clients, I wouldn't make it a priority to get reviews on your Facebook page. First of all, you can always link out to your reviews on your website or on Zillow, etc. Secondly, very few people log into Facebook to find and vet a real estate agent.
---
How to Ask for Reviews (Without Sounding Desperate)
You are unlikely to get great real estate reviews unless you do one simple thing. Ask for them. I've been sent bottles of expensive Scotch (I prefer Laphroaig if you're thinking of sending me some), gift certificates, and have been invited over for dinner and drinks without being offered a review. It's not that my former clients didn't want to leave a review, they just needed some encouragement. Below are the best ways to gently remind your former clients to leave great reviews.
If you're juggling communications with a lot of clients at once, use a CRM like Contactually to remind you to follow up with past clients to ask for a review. Click here to start a free trial.
IMPORTANT: Remember to set up accounts before asking for reviews
While this may seem like common sense, many new agents forget to claim their accounts before asking their former clients and customers for reviews. Take the time to set up your website, Google My Business page, and Zillow and Realtor.com accounts before asking for reviews or testimonials.
1. Make it easy for them
If you met your client on Zillow, then they might assume you want a review on Zillow, but they will never be sure. They might not have left a review for an agent before and simply don't know what to say beyond how helpful you were. They might not even realize you want a review in the first place! Here are the two best ways to make it easy for your clients to leave reviews.
Send direct links to review websites via email
Share other great written or video reviews that might help them with their own
2. Drop Subtle (or not so subtle) Hints
Remember that puppy you wanted for Christmas when you were a kid? How many times did you casually drop how cute puppies were, or how awesome and easy to take care of puppies are in casual conversations with your parents?
While you were no doubt a little heavy handed (and totally transparent) with your casual puppy mentions, chances are your parents totally knew you wanted a puppy. You may not have gotten one, but they knew. You can use this strategy (minus the tantrums) with your clients.
When talking shop with your clients, remind them that you get a large percentage of your clients from your great online reviews. Don't be obnoxious about it, but make sure they know what you want.
3. Include Links to Review Pages in Your Email Signature
Your email signature is another great place to ask for reviews from your clients. A quick line like "Happy with my service? Leave me a review on _______" with a direct link to your review site of choice will remind clients that you are expecting a great review if they're happy with your service. They might never click on that link, but they will at least know that you want a review and where you want it.
If you're using Gmail, copy the link to your review page, then click on the gear icon in the upper right hand side of the page, then click on "settings." Once there you can edit your signature and add a link by clicking the link button (it looks like a figure 8). Here's a screenshot:
WiseStamp is another way to get an awesome looking signature with minimal effort. You can get a free version with a link to WiseStamp on it or pay $6 per month for an unbranded one.
4. Write Them an Email After Closing to Request a Review
If you've been mentioning real estate reviews (think puppy for Christmas) throughout the sales process and/or included links in your email signature, chances are, if you've done a great job they will be asking you where and how they can leave you a review. If not, you will need to send them a less subtle reminder.
A friendly email outlining the importance of reviews for your career along with an outright request and easy links to review websites should seal the deal. One great trick is to remind them that they more than likely chose you at least partially due to your positive reviews online.
When writing your email, keep it as friendly and casual as possible and try to reinforce both your personal and professional relationship highlights in the email.
Here's a quick script for what you might say in your email:
"Hey Jasmine,

Just wanted to check in to see how everything is going in the new house. Hopefully you were able to finally get rid of that awful tile in the bathroom and replace it with subway tile like we talked about. How someone could live for 10 years with an avocado colored shower is still beyond me.

Speaking of small upgrades that can have a huge positive impact, as you may know, I get the vast majority of my business from the great reviews and referrals my awesome clients leave for me. Since there are so many less than honest agents out there, having honest, from the heart reviews on my site and Zillow goes a long way.

If you have time this week, I would be thrilled if you could take a few minutes and write up a quick review of my services on Zillow.com. If you're unsure what to say, you might want to talk about how smooth the transaction went, or how hard I worked to get you showings that worked for your crazy schedule.

Here's a link to my review page on Zillow.

Even better, would you be free to come by the office next Wednesday for a quick video testimonial? Totally painless, I promise! Here's the video my last client Jim made for me if you need some inspiration. Drinks on me at Tutu's if you need some liquid courage before we start!

Thanks for everything.

-Emile"
You can write out portions of this email now, but to make it authentic, you should personalize each email you send. In order to make sure you remember to send it, set yourself a task for after closing in your CRM or transaction management software. As far as timing goes, make sure they're settled into their new place before sending your email, but don't wait so long that details of your relationship fade away. Two to three weeks is a good rule of thumb.
Real Estate Agent Reviews – Tips & Tricks for 2017
Don't be afraid to get creative with your website review page.
Try different shapes, designs, and formats on your website. Canadian Realtor Suzanne Lewis went with this eye catching retro inspired design motif for her review page: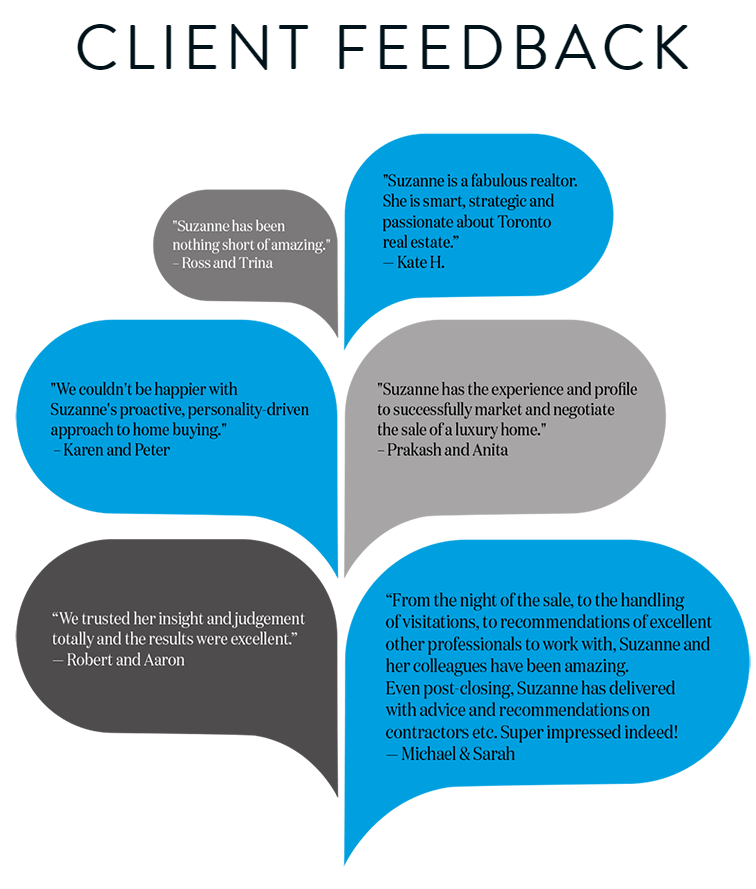 Personalize as Much as Your Reviewer will Allow!
Let's face it. Anonymous reviews on your website are about as trustworthy as a back alley Rolex dealer. Everyone knows how easy it is to write up a fake review and attribute it to "Jason K." In order to give your social proof more proof, try to get your reviewers to get as personal as possible.
In an ideal world, you'd want their full name, headshot, and contact information. Short of that, a video testimonial is the next best thing. While your run of the mill client may not be open to doing this kind of thing, clients you've gone the extra mile for will. Yet another reason why knocking every client out with killer customer service will only help your business!
Try Video Testimonials
Why are video testimonials so valuable? While a few sentences attributed to "Kelly R." are pretty easy to fake, video reviews aren't!
If you're new to video testimonials, check out Texas Realtor Paula Watson's excellent video testimonial here. This hits all the marks. It's detailed, personal, and looks professional without coming across as scripted.
Guide Your Reviewers (but don't script them)
One of the main problems people have with giving reviews (let alone video reviews!) is that they're not sure what to say or how to say it. Sometimes, it can be helpful to your reviewers to guide them along the process. Discussing the deal, what went right, what made them happy, etc., as well as showing them other video or written testimonials, can go a long way in helping them relax and give you the best review possible.
What About Offering a Reward for Reviews?
While some agents swear by offering small rewards for reviews, in my experience this comes across as desperate and needy far more often than it works. Your goal is to get genuine, articulate, heartfelt reviews that people will read and believe. Instead of offering a quid pro quo, time your review request to come along with or right after your closing gift.
Worse, you can make a strong legal argument and an ironclad ethical argument that you should disclose the gift you offered to get a positive review. How would you feel if you were reading reviews for a professional and found some reviewers were paid to give them? Not exactly a ringing endorsement.
Should You Request Reviews from Clients You Didn't Close with??
Yes!! I've personally gotten glowing reviews from clients who had deals fall through or ended up postponing their move. As long as you had a strong rapport and can honestly say you provided them with great customer service, then you should always ask for a review.
A Quick Note on Reputation Management Software
You may have heard about software that can boost your number of reviews. Known as reputation management software, these services can sometimes also hide negative reviews and bad press for your company. Some examples include Reputation.com and FATbit.
After taking a close look at how these services work, I do not think they offer much value for realtors. Their primary claim to fame is sending automated emails to customers and scouring the web for company mentions on social media, news, etc. This can work well for businesses like restaurants or retailers that have hundreds of customers a week, or might get mentioned casually on Twitter or Facebook, but it's not particularly great for those of us who only work with a few dozen clients per year. More to the point, real estate is based on relationships. You're better off directly asking clients for a review than relying on external services or software.
The Bottom Line
Real estate agent reviews are one of the most important things you can get to build your business. By focusing on the right review websites, doing a great job for your clients, and using our best practices, you should have no problem getting enough good reviews to thrive in any market.
Don't forget to check out Zillow, the largest real estate website, to amp up your real estate game.